The Tesla Model S range has been updated with a new look and improved cabin and a new range-topping derivative could also be on its way.
New design and kit
Exterior changes to the updated Model S include a redesigned, blanked-off front end, which is more reminiscent of Tesla's Model X and upcoming Model 3 saloon.
For the interior meanwhile, two fresh wood finishes are now available for the Tesla Model S, called Figured Ash Wood and Dark Ash Wood. The facelifted Model S will also now use the same HEPA air filtration system found in the Model X. This system is said to be 100 times more effective than a regular cabin filter.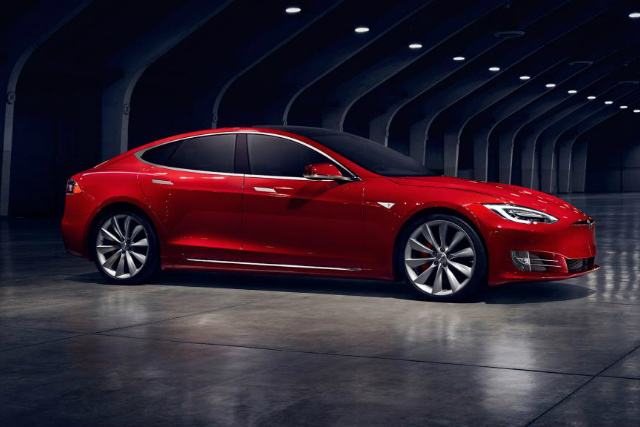 Another improvement for the facelifted Tesla is the standard charger which has increased capacity from 40 amps to 48 amps. This'll allow the car to recharge quicker when using a part of Tesla's Supercharger network.
Pricing and possible new specification
The updated Tesla Model S range will go on sale in the UK later this year with pricing starting at £53,800.
Numerous online reports suggest that at some point this year as well, Tesla will expand its Model S line-up with a new range-topping specification called the P100D.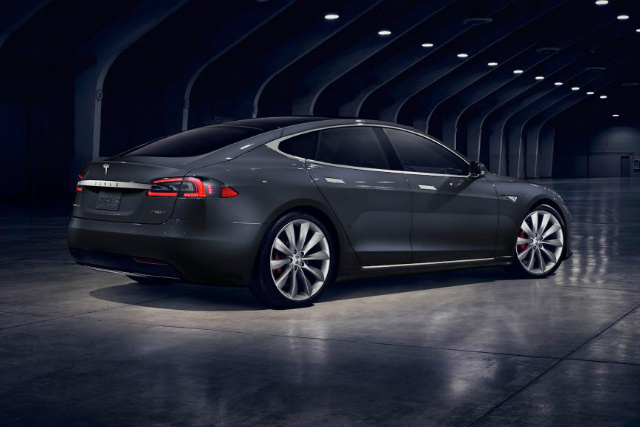 The current top-of-the-range Model S is the P90D, which produces a combined 751bhp from its dual electric motors and can go from zero to 62mph in 2.8 seconds. However, the strongly rumoured P100D could cut this sprint time to 2.7 seconds while still delivering a similar range of over 300 miles on a single charge.