A list of the most iconic roaring sounds: the Metro-Goldwyn-Mayer lion, Chewbacca's gurgling rumble, the atomic bellow of Godzilla and, now, the Dodge Challenger SRT Demon.
For the past few months, those crazy folks over at Dodge have been drip-feeding information on its latest, greatest, insanest muscle car yet, and in its latest video clip we finally get to hear it.
Due to sit above the already bonkers 707bhp Challenger Hellcat, the Demon is essentially a widebody version of the Challenger set up specifically for drag racing. Just listen to it roar:
Hear that? It's absolute insanity; a symphony of high-displacement V8 hollering overlaid with the shrill whine of a seriously boosty supercharger running at full lick.
As well as that, the Demon also features a unique launch control system, which is a serious bit of kit and actually based off the trick launch systems used by professional drag racers.
It works by electronically limiting the torque available to the rear wheels, by cutting the amount of fuel that reaches selected cylinders of its V8 engine to prevent the rear tyres from lighting up.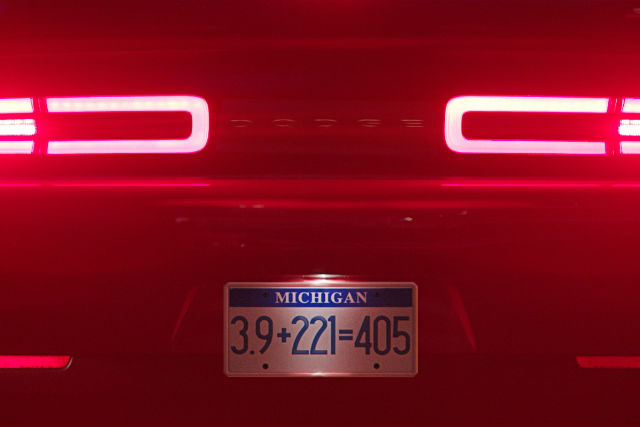 At the same time, however, it raises the revs from the engine and closes the supercharger's bypass valve, effectively spring-loading the car like drawing back the string of a bow.
Essentially, the car can then achieve the fastest possible time off the mark without spinning the back wheels, while the full force of the engine's torque then kicks in to launch it towards the horizon.
The Demon will be the first production road car in the world to feature a launch control system like this, but that's not even the half of it.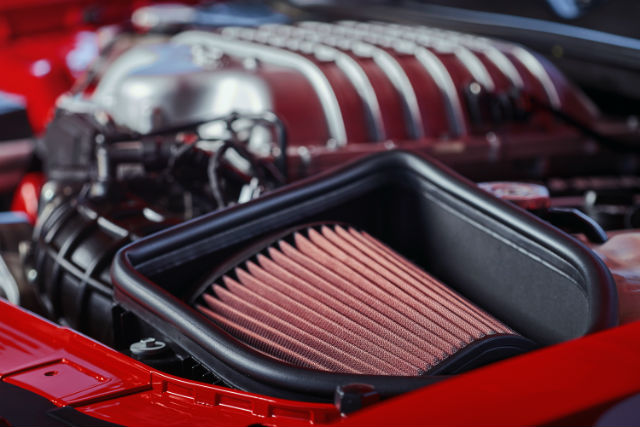 Other firsts include a unique drag-specific suspension setup, the largest ever functional bonnet scoop, an enlarged airbox and super sticky, super wide drag tyres.
Still no official power or performance figures, but expect them to land somewhere between "What the hell?" and "Oh my God!". The new Dodge Demon will make its official public debut at the New York Auto Show next month.
In the market for a new car? Compare prices, order a brochure or book a test drive by clicking here