It's that time of the year where the plate changes, this time moving from '69' to '20'. There's no better time to buy a new car really, and Dacia is celebrating with a new big offer.
The popular manufacturer has introduced 'The Big Bonus Event' — presenting an excellent opportunity to see big savings across its excellent range of vehicles.
How much can I save in the Dacia Big Bonus event?
There's more to the Dacia Big Bonus event that sheer list price savings on a car, but the headline-grabbing benefit is the ability to save an additional £350 on any new Dacia. That's on top of all other concurrent offers too, meaning huge savings on already affordable vehicles. 
Are there any other benefits?
If saving £350 isn't up your street, Dacia is alternatively offering three years free servicing in its Big Bonus Event. This again applies to all of its new cars — perfect for ringing in your new '20' plate Dacia.
See available Dacia deals
How can I take advantage?
It's possible to take advantage of this amazing offer through the Dacia website. Present your details and preferred dealership through its online form, and you'll instantly receive a voucher to redeem either a £350 saving or three years free servicing.
Once you have your voucher, simply show it at the dealership when placing your order. For even better savings, take advantage of our excellent car finding tool to help you find the best deal on a Dacia near you.
Which cars are eligible?
Dacia isn't limiting this offer to just a select few models within its range, rather offering it on any of its new vehicles. This includes the Sandero hatchback, hugely practical Logan MCV estate and super stylish Dacia Duster SUV — as well as any variant of each model including rugged Stepway.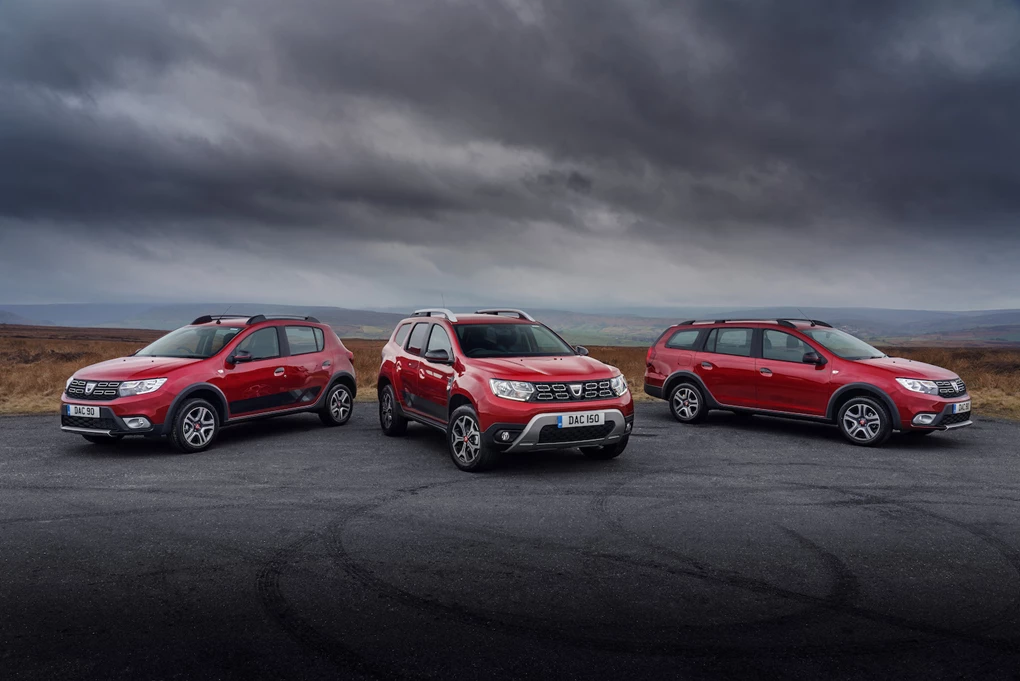 Anything else I should know?
Opt for a Techroad edition of a Dacia model, available on the Duster, Sandero Stepway and Logan MCV Stepway, and you can save £400 extra thanks to an additional deposit contribution.
Terms and conditions apply
Get offer