In the sports car world, few models are quite as iconic as the Mazda MX-5.
It seems a miracle that this car hasn't been around for longer, with the first MX-5 debuting in 1989. Since then, the two-seater has gone on to become the world's best-selling two-seat roadster, with 1.1 million examples built to date.
But what caused the MX-5 to be such an icon, and continue to be so well-received by those who own them? It's time to find out with a drive of each generation.
First-generation Mazda MX-5 (1989 -1997)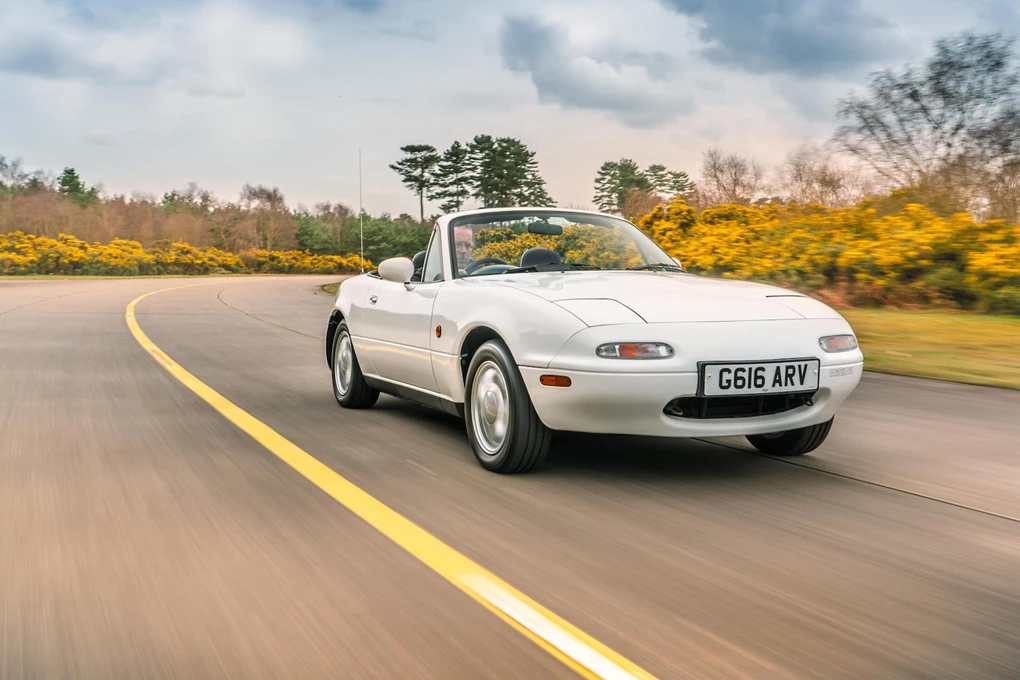 Breaking onto the scene in 1989, the MX-5 wasn't immediately appreciated by those high up within Mazda.
But after seeing the buzz from the public around an affordable sports car, many were soon swayed.
The performance figures might seem underwhelming in this day and age – its 1.6-litre four-cylinder petrol engine producing just 114bhp. But weighing just 955kg, the sprint from 0-60mph takes a respectable 8.3 seconds.
However straight-line performance is not what the MX-5 is about – rather its character shines through in the corners from its nimble character and rear-wheel-drive layout.
It soon becomes clear why this car is so admired by owners – it's enormous fun, with incredibly responsive steering and an ability to dart out of corners.
Compared to the newer models, which admittedly have kept the MX-5 sparkle, this is refreshingly simple.
Second-generation Mazda MX-5 (1997-2005)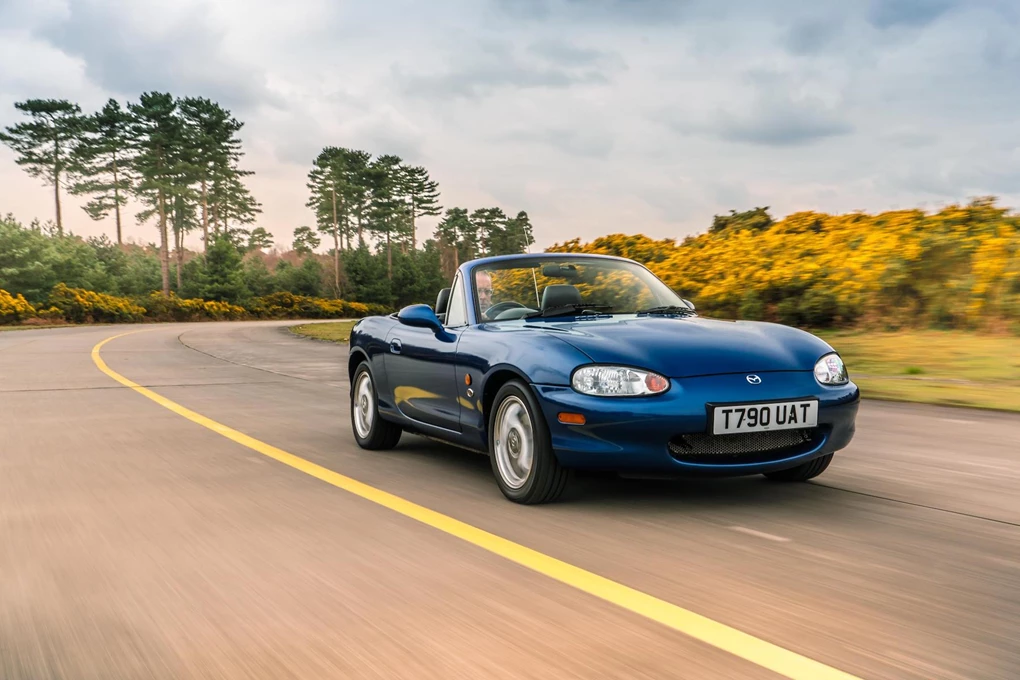 See Available MX-5 Deals
Mazda set a benchmark with the first MX-5 that would be hard for the new car to follow.
On paper, it doesn't make the best of reading, with the second-generation MX-5 jumping in weight to 1,100kg. This means that even with the 138bhp engine in our 1999 test car, it doesn't feel much quicker.
But on the open road, that extra weight is actually welcomed. It remains a light car, and thanks to years of engineering and refinement, it feels more stable on bumpy B-roads.
So while some of the urgency might have faded, this younger car gives you more confidence to push it further and faster into corners, and it remains a delight to drive.
Third-generation Mazda MX-5 (2005-2015)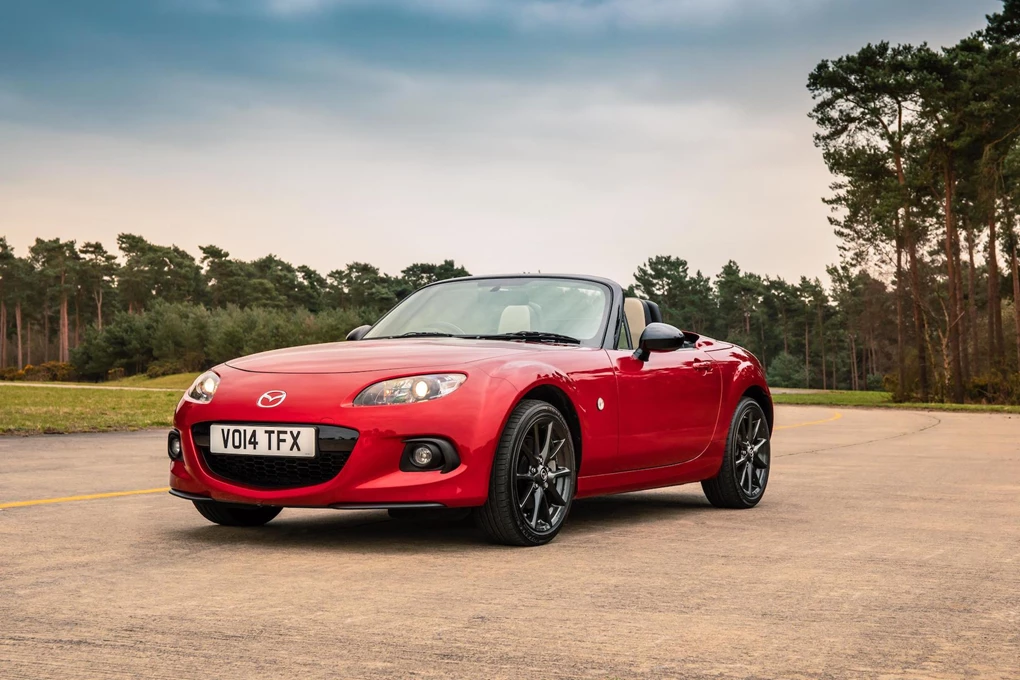 The jump to the third-generation MX-5 feels like a rather big change to this roadster's formula.
It is much more modern, and the interior is night and day better than its predecessor's somewhat cheap-feeling cabin. Though this is comparing a late 2014 car with a model from 1999…
The weight increases again, but so does the power – this car's 2.0-litre unit develops 158bhp, which is quite a step up. This model also feels even more sure-footed than the second-generation.
But is this at the expense of fun? It is, annoyingly. This car just feels a bit too soft, a bit too easy to live with every day and not as fun as it could be. Though this is doing it a disservice – simply because we're comparing it with the best in the business.
Fourth-generation Mazda MX-5 (2015-)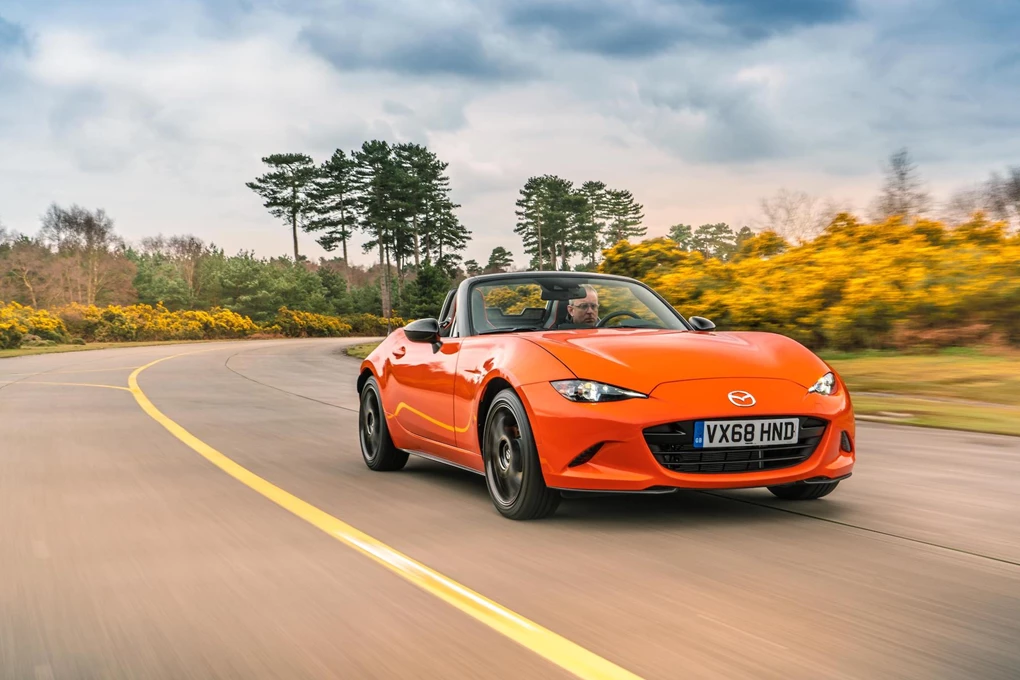 The step into the latest car feels like the clocks have been turned back – reigniting the spirit of the original. We're testing the very latest MX-5 – the 30thAnniversary Edition, which celebrates three decades of this wonderful little roadster with its bright orange paintwork and BBS alloy wheels.
Mazda was keen to show with this latest car that it hadn't forgotten its roots, and thanks to a lighter kerbweight, this is shown vividly. It now has more power than ever, and is incredibly sharp to drive. This firmly sees the original's character reignited for the 21stcentury, but with all the luxuries and comfort expected from a modern car.
If Mazda can keep this up, the MX-5 will only continue to thrive.