The first time a safety car was ever used during an F1 race was during the Canadian Grand Prix in 1973 following various incidents under treacherous weather conditions. But what is the role of the F1 safety car? It wasn't until 1992 that the FIA laid down clear guidelines for the role of the safety car, following trials at the British and French Grands Prix.
The safety car comes into use during an F1 race when the Race Director - currently Charlie Whiting - wants to reduce speed for safety reasons. This could be after an accident or because the track is waterlogged following a period of heavy rain. According to the regulations, the safety car enters the circuit "whenever there is an immediate hazard but the conditions do not require the race to be interrupted".
Since 2000 the FIA has entrusted the task of driving the safety car to Bernd Maylander, a former successful touring car racer. Since 1996 the official Formula One safety car has been supplied by Mercedes-Benz, but we take a look further back at some of the other cars to have led F1 cars round the track.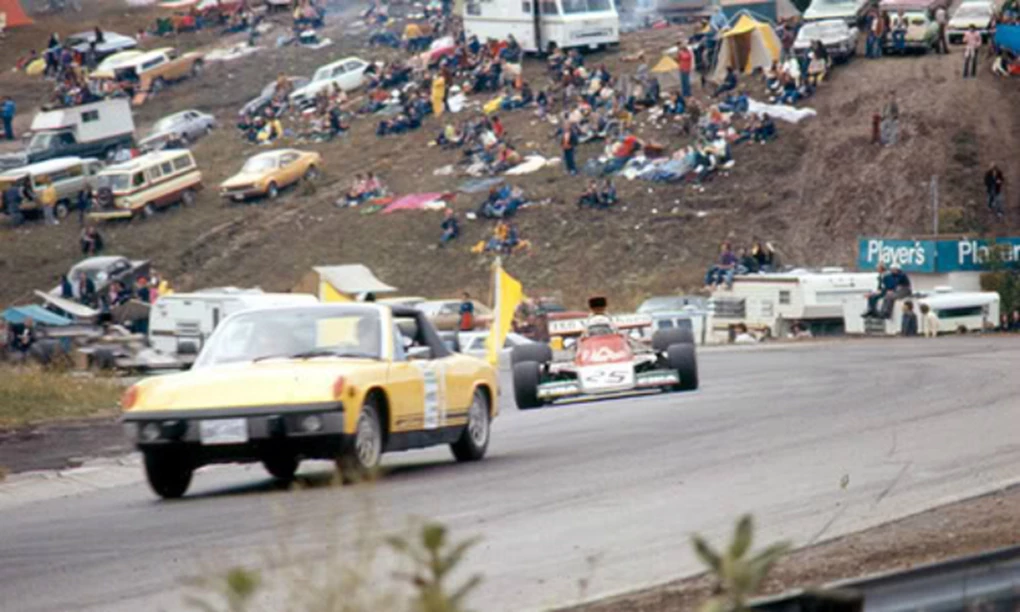 This yellow Porsche 914 was the first ever F1 safety car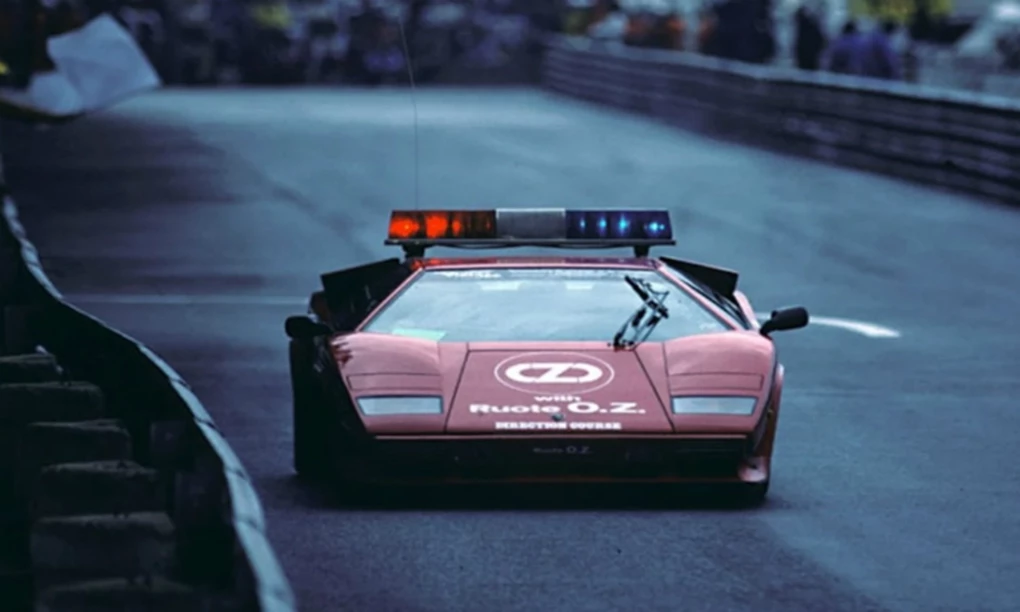 The Lamborghini Countach was used during the 1981, 1982 and 1983 Monaco GPs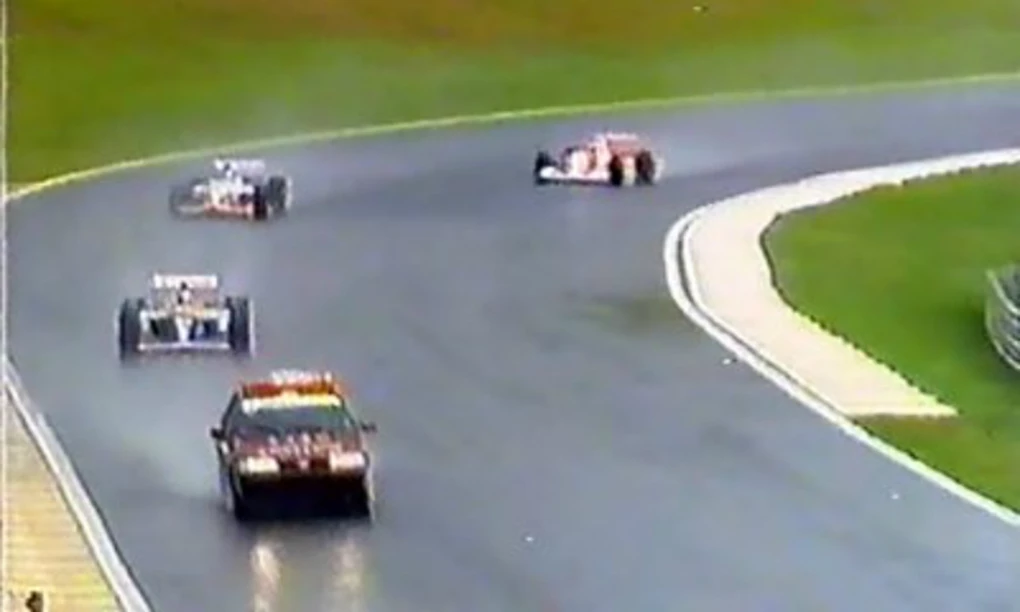 The first official pace car was a Fiat Tempra, seen here during the 1993 Brazillian GP due to the wet conditions.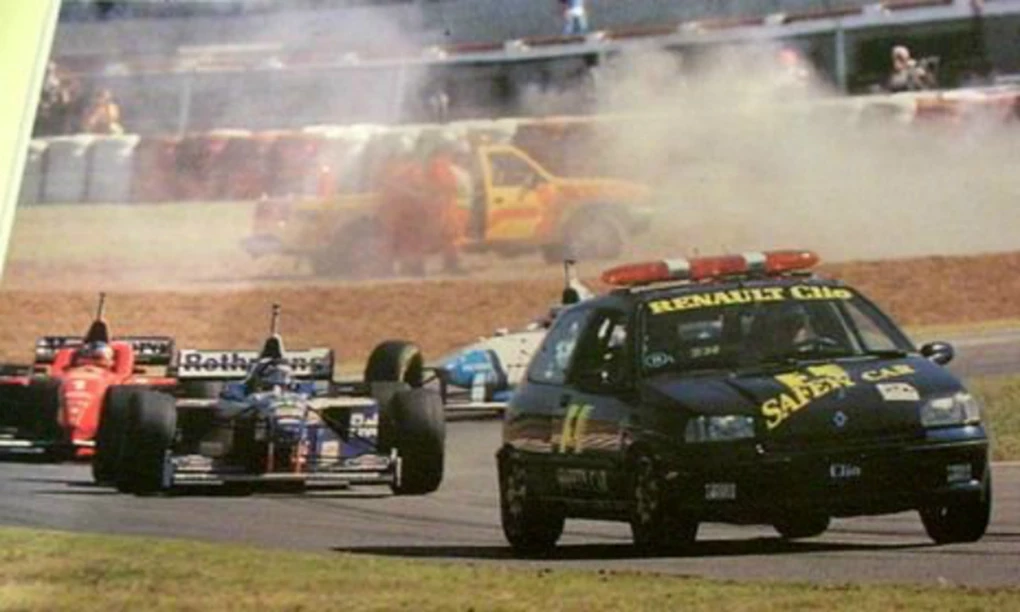 1996 F1 Renault Clio Williams Safety Car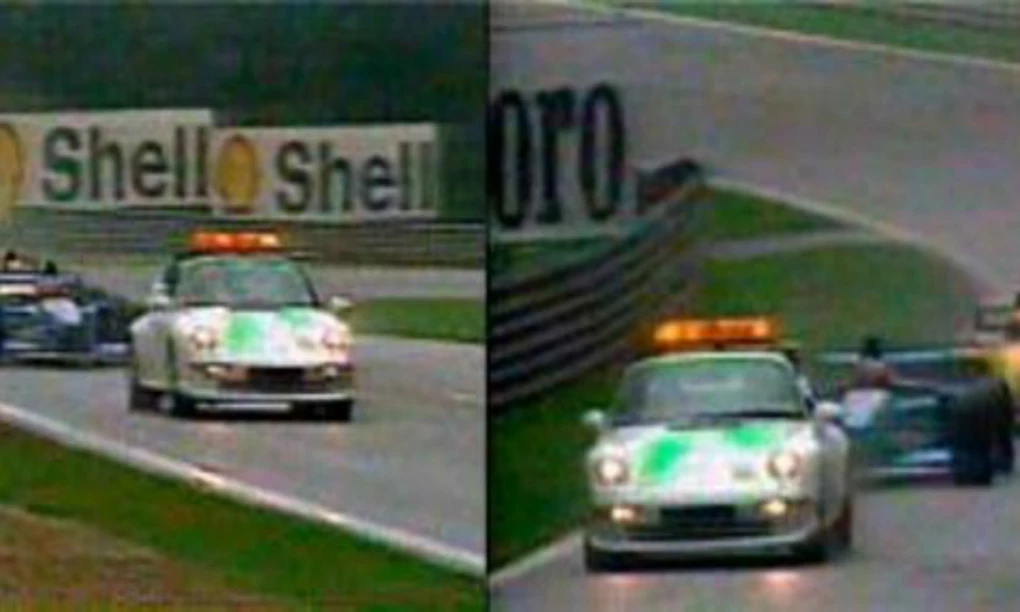 1995 Porsche 911 GT2 used at Spa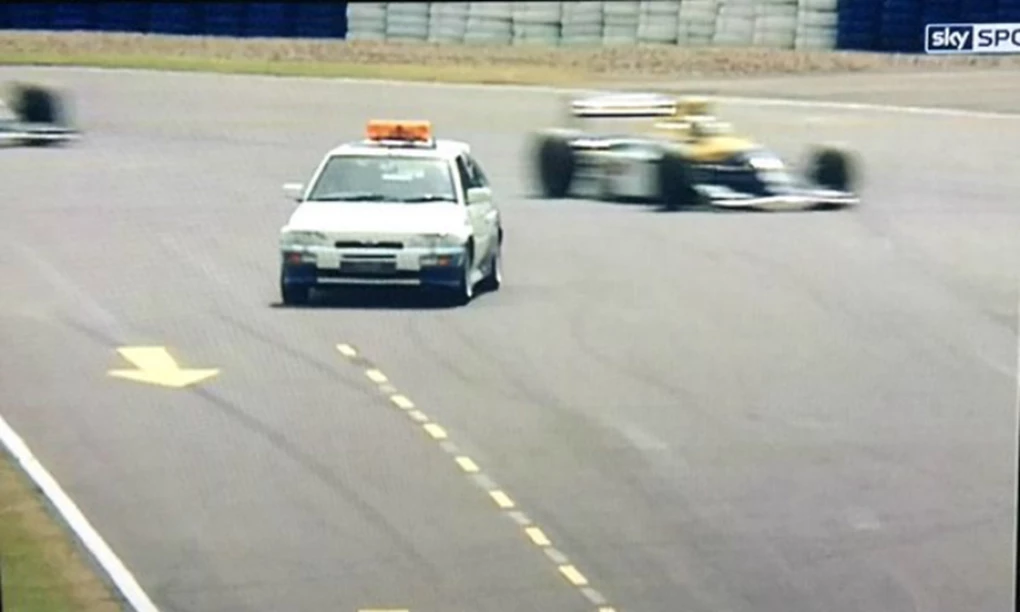 Ford Escort Cosworth F1 Safety Car 1993 British GP
Lamborghini Diablo F1 Safety Car from the 1995 Canadian GP
With Mercedes-Benz providing safety cars to F1 since 1996, we had to include a couple in this list.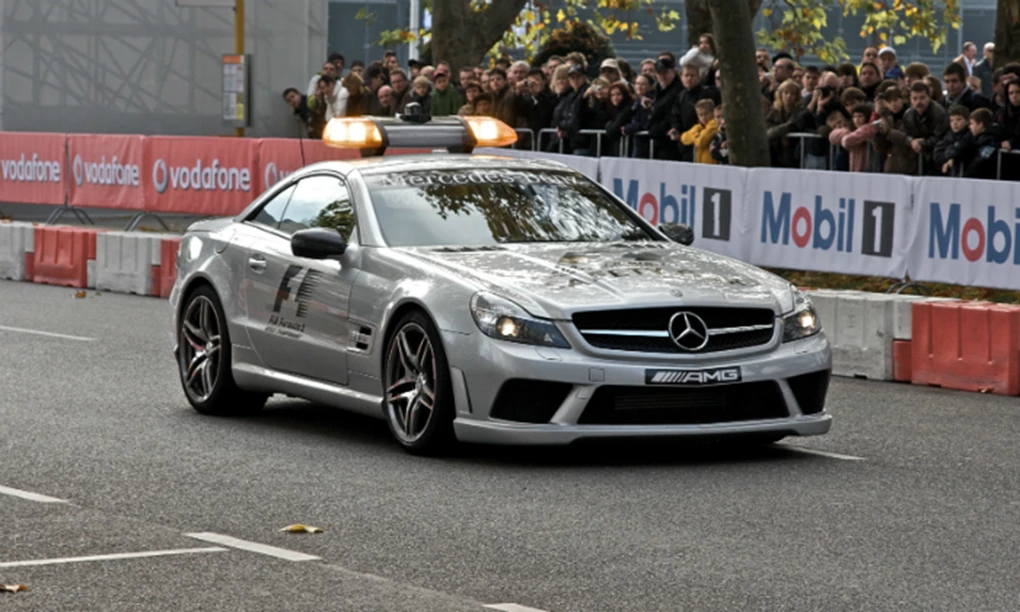 The Mercedes-Benz SL63 AMG was used during the 2008 and 2009 seasons
The Mercedes-Benz SLS AMG GT was used between 2012-2014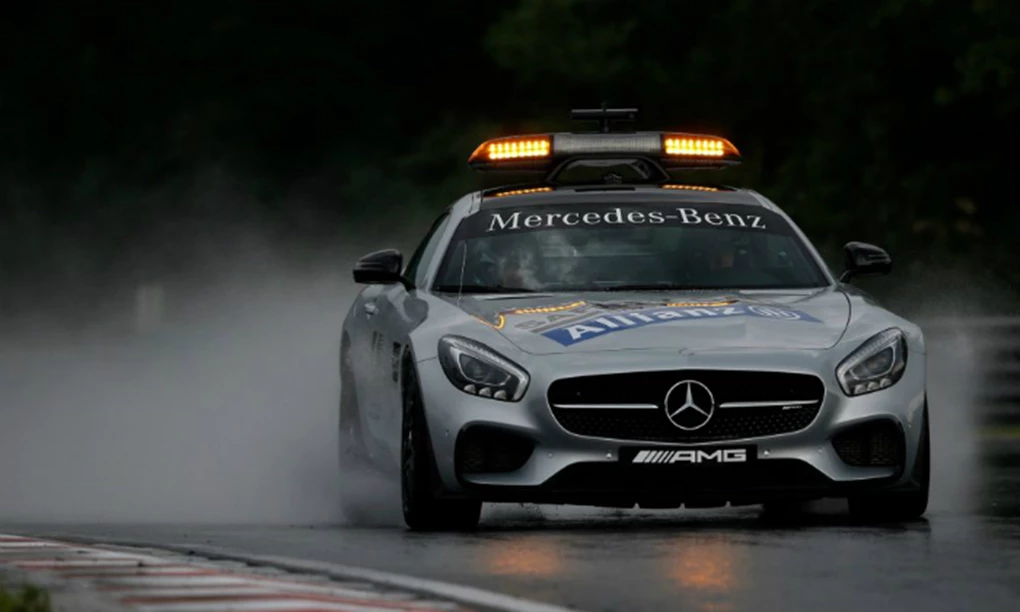 And now we're on to the current F1 safety car. The Mercedes-AMG GT Safety Car is basically an
AMG GT S road car. The 0-62mph sprint takes just 3.8 seconds, with a top speed just shy of 200mph.
Do you like F1? Read our top ten richest F1 drivers article.