The Pageant of Power, held within the Park grounds of Cholmondeley Castle, is a show that aims to showcase the best of historic and modern automotive power whether it be on Land, Sea or in the Air. One of the main features each year is the vast collection of classic and modern cars, many of which are demonstrated on the show's 1.2 mile course.
At this year's show we got to see a large collection of glamorous modern sports cars and track day cars, which are currently on sale in showrooms across the nation. Here's our round-up of the best new cars at the 2015 Cholmondeley Pageant of Power.
Alfa Romeo 4C
Catching plenty of admiring glances at this year's Pageant of Power was the Alfa Romeo 4C Coupe, which has annual production estimated at around 2,500 units per year. Producing 237bhp but weighing just 925kg, the 4C coupe takes a mere 4.5 seconds to do the 0-62mph sprint.
Ariel Nomad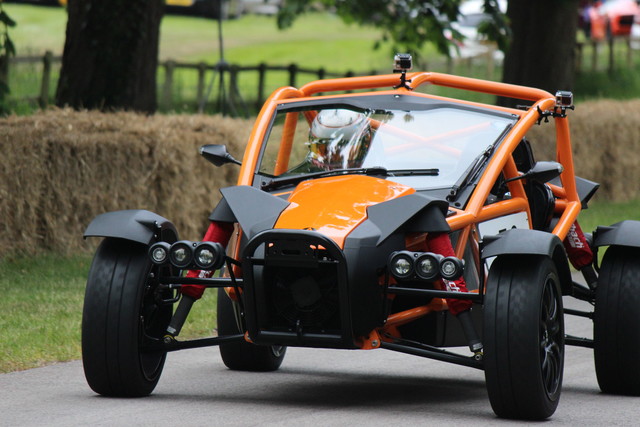 While the Atom was in attendance, Ariel also brought its high-powered buggy – the Nomad – to this year's Pageant of Power. Like the Atom, it has an eye-catching minimalistic construction which makes it incredibly lightweight. While it's designed more for off-road adventures, it can still do 125mph on the road and has a 0-62mph sprint time of just 3.4 seconds.
BAC Mono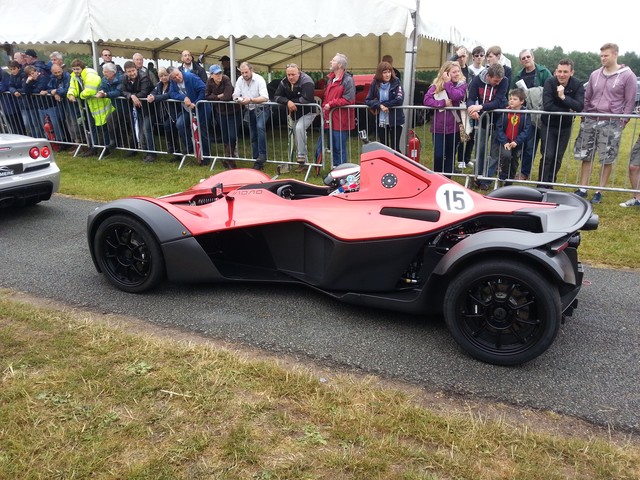 The road-legal, single seater BAC Mono from Briggs Automotive Company is a regular attendee at the Pageant of Power. Priced at over £110,000, the Mono's ultra-lightweight body and 280bhp 2.3-litre Cosworth engine results in a 0-60mph time of just 2.8 seconds.
Bentley Continental GT
As one of the main partners for this year's show, Bentley brought many cars to the Pageant of Power. The Continental GT was just one of them, serving as the course car while the vast array of other cars and bikes ran through the event's track.
BMW i8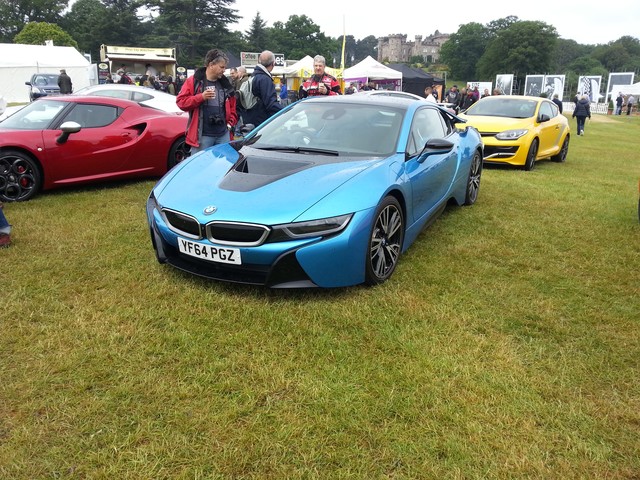 Currently starting from about £105,000, the BMW i8 was by far one of the quietest vehicles to take to the track at this year's Pageant of Power. That's despite producing 357bhp and having a benchmark 0-62mph sprint time of just 4.4 seconds. The high-tech i8 uses a plug-in hybrid powertrain combining a 1.5-litre turbo petrol engine with an electric motor. As we saw during the show, the i8 can still travel at a brisk pace on electric power only.
Ferrari 458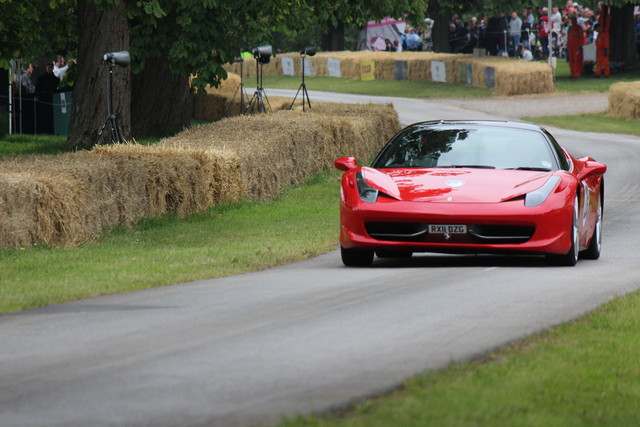 The 562bhp Ferrari 458 Italia coupe was just one of numerous supercar guests at this year's Pageant of Power. After over six years on the production line, the 458 is being replaced this year by the all-new 488 GTB.
Ferrari FF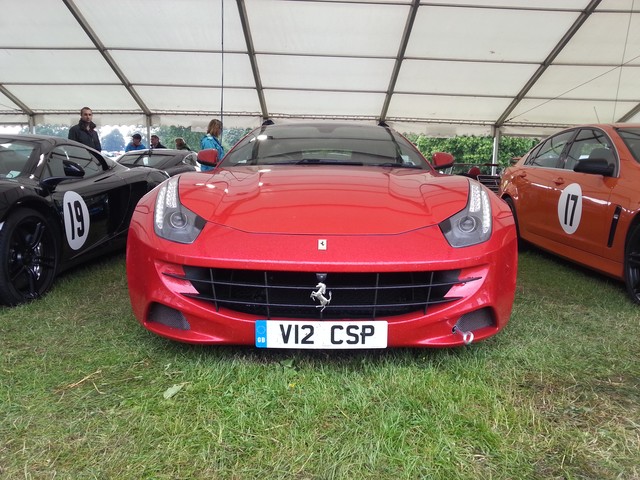 Still going strong in Ferrari's current model range, the four-wheel drive FF was another welcome entry to the show with its 651bhp V12 and 0-62mph sprint time of 3.7 seconds. With pricing set at over £220,000, the FF is unsurprisingly a very rare sight on the public road.
Jaguar F-TYPE R Coupe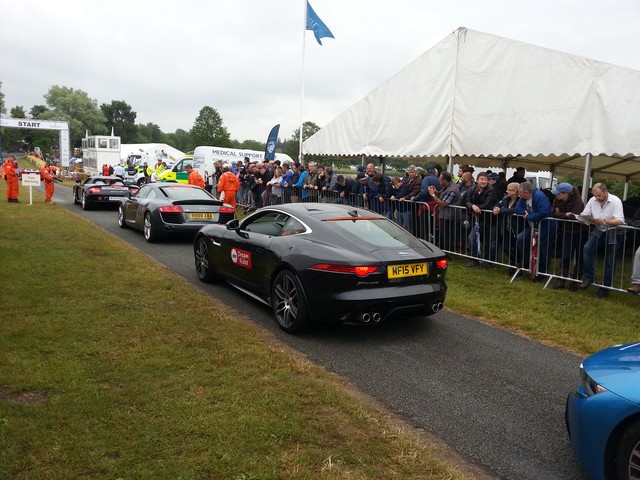 The range-topping model in the F-TYPE Coupe range, this Jaguar delivers 542bhp from a 5.0-litre V8. Priced from just under £87,000, it can blast through the 0-62mph sprint in just 4.2 seconds.
Lotus Evora GTE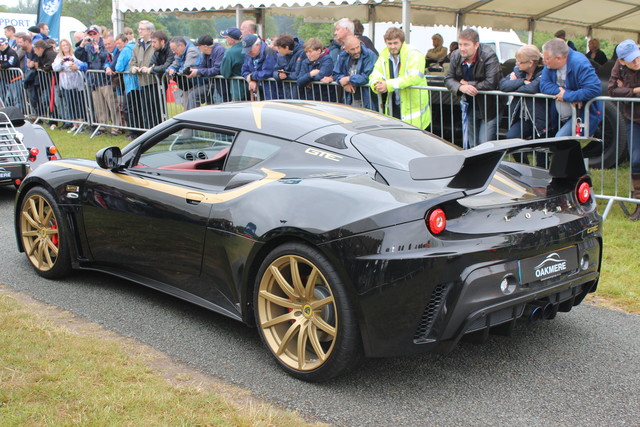 There were a large number of classic and modern Lotus cars present at this year's Pageant of Power. Included in this group was this road-going version of the Evora GTE, and this exact model is actually available to buy for £94,950. It produces nearly 440bhp from a V6 and it takes about four seconds to cover the benchmark sprint.
Mazda CX-3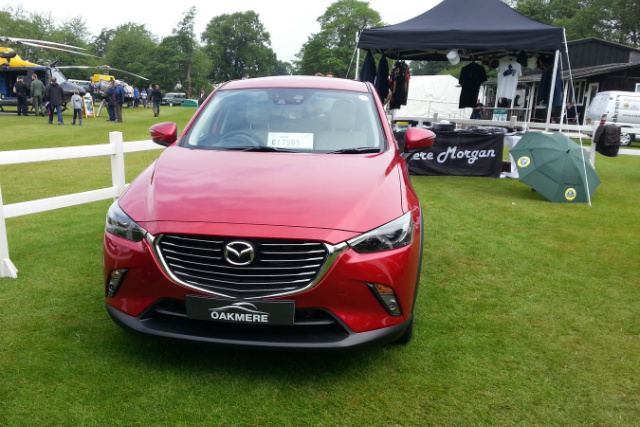 Although it's neither a sports car nor a track day car, the Mazda CX-3 was still an intriguing attendee at this year's Pageant of Power since it's less than a week before it launches in Britain.
Starting from £17,595, the CX-3 is Mazda's first entry into the compact crossover segment and will rival the likes of the Nissan Juke. It launches in showrooms from the 19th June.
McLaren 650S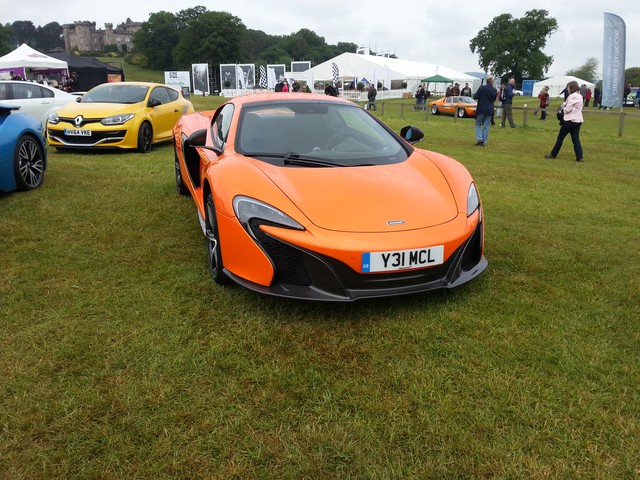 The successor to the MP4-12C, the 650S coupe is McLaren's latest supercar and produces 641bhp thanks to its 3.8-litre twin-turbo V8 engine. Pricing starts at £195,000 for the coupe.
Morgan 3 Wheeler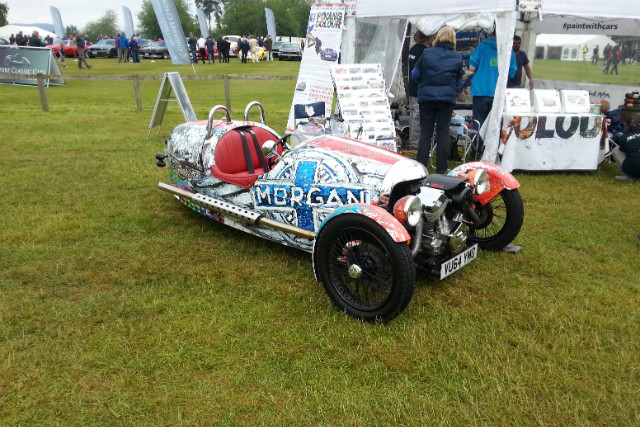 Since it launched a few years ago, the latest Morgan 3 Wheeler has been one of most unique cars you can buy. This particular model at the Pageant of Power featured a unique livery created by PopbangColour.
Porsche 911 GT3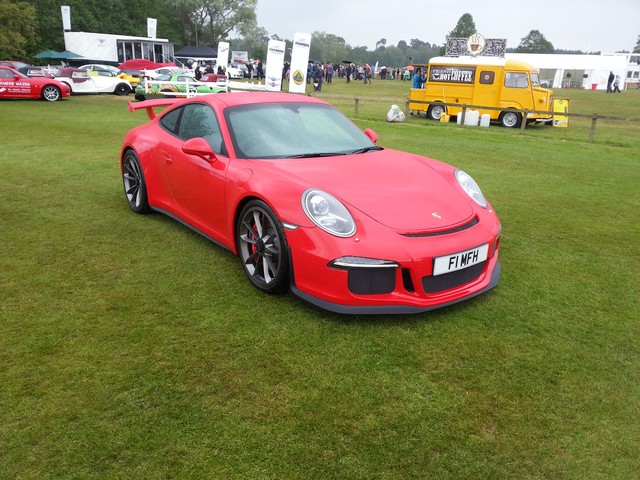 Sitting very high up in the 911's range, the GT3 version is priced at just over £100,000 and is essentially a road-going version of a Porsche race car. Producing 468bhp, it can hit up to 196mph and it'll do the benchmark sprint in just 3.5 seconds.
Radical RXC V8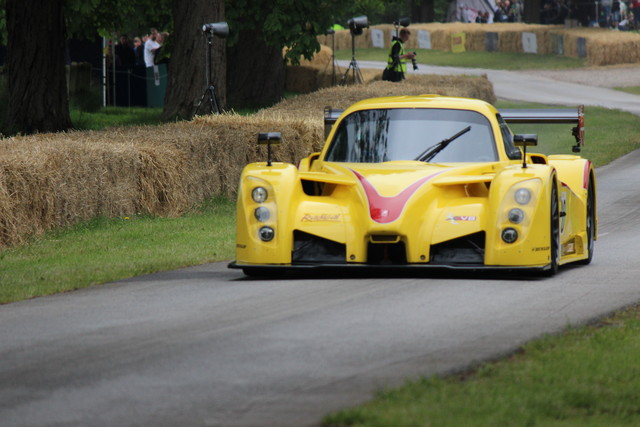 The most extreme track day car in attendance at this year's Pageant of Power, the Radical RXC V8 is about the closest you can get to a road-legal Le Mans race car. While the 'standard' RXC uses a V6 engine, this V8 version produces around 480bhp and covers the benchmark sprint in less than three seconds.
Range Rover Sport SVR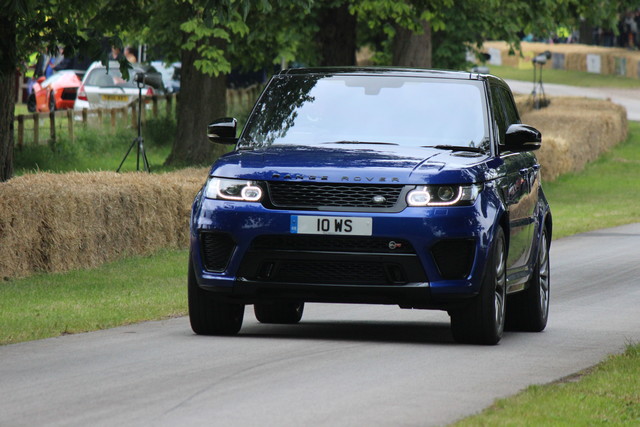 The SVR, priced from around £94,000, is the most recently introduced and most powerful entry in the Range Rover Sport line-up. Boasting a very luxurious interior and a 542bhp supercharged V8, the SVR takes just 4.7 seconds to cover the 0-62mph sprint.
Renault Megane Renaultsport 275 Trophy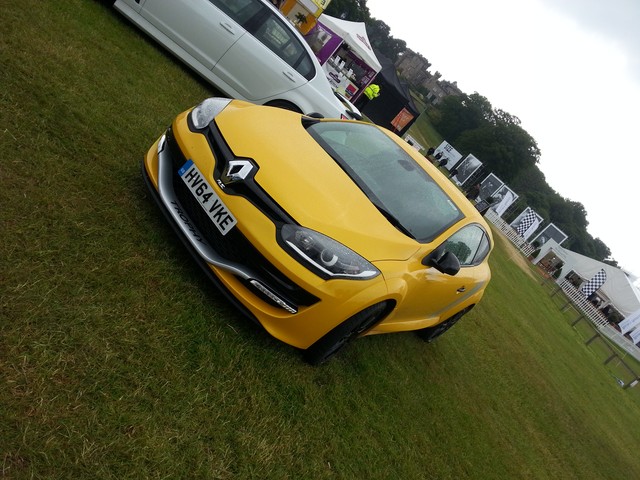 The latest Renaultsport Megane 275 Trophy is one of the quickest hot hatches in the current market, featuring a 271bhp 2.0-litre turbo petrol engine. Available with a wide range of optional tuning options aimed at track day enthusiasts, this Megane takes just six seconds to cover the 0-62mph sprint.
Some raw images credited to Glenn Doyle.