A Government think tank says that all English cities should be given more power to ban certain cars in order to protect children from illegal levels of air pollution.
The call comes after the Mayor of London Sadiq Khan revealed plans for a new 'Toxicity Charge' in the capital city. The charge would see the most polluting cars be charged £10 on top of the existing Congestion Charge of £11.50.
Explaining the plans, Khan pointed out the effects that air pollution has on children and said that 438 schools in London are in areas with currently illegal levels of pollution. He said: "If we don't make drastic changes now we won't be protecting the health of our families in the future."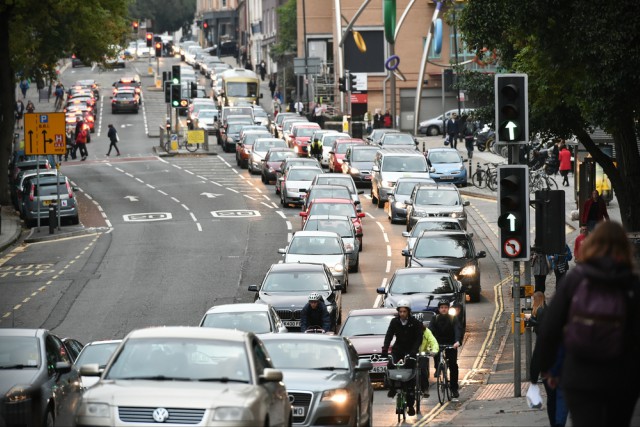 The London Toxicity Charge will apply to vehicles which fail to meet Euro 4 emission standards, meaning most cars registered before 2006 will face the additional £10 charge. It's estimated that 10,000 vehicles every day could be liable for the new charge in London.
Now the think tank Bright Blue says that low-emission zones with Toxicity Charges similar to Khan's should be applied to UK cities outside of London.
A senior researcher for Bright Blue, Sam Hall, said: "The scientific evidence is clear that children are among those most likely to be harmed by toxic fumes, with studies showing possible impairment of their physical development.
"Local authorities must have the tools they need to take action on persistent, poor air quality in their area. That's why central government should devolve more powers and funding to English cities so that they can charge and, where necessary, ban old, polluting cars in order to protect children's health."