Toyota has committed to hydrogen once again with the introduction of its second-generation Mirai.
First introduced in 2014, the Mirai has been one of only two hydrogen-powered cars on sale in the UK. This new model, as well as a new look, brings a longer range and a more efficiently packaged interior. 
The powertrain combines hydrogen and oxygen in a fuel stack, which then generates electricity. It's this power which drives a motor and, in turn, makes the car move. An on-board battery system is also fitted to store the energy which would ordinarily be lost when decelerating.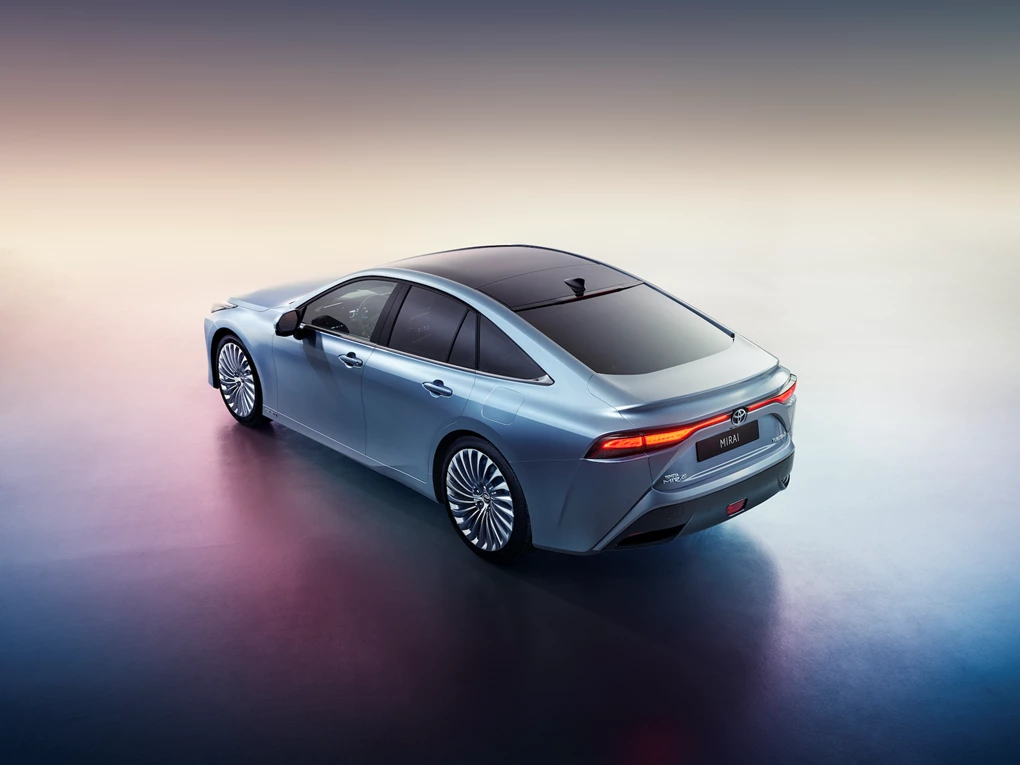 The new car's dual-tank setup has been increased in size over its predecessor, so it's now able to hold 5.6kg of hydrogen against the older car's 4.6kg capacity. It means that the Mirai should be able to return up to 403 miles between fill-ups. 
A new catalyst-type filter has been fitted to the air intake too. This cleans the air as it's drawn into the vehicle to run the fuel cell stack, passing it through a non-woven fabric filter element which can take out tiny pollutants. It means that the Mirai effectively leaves the air cleaner than it started. 
The fuel cell stack itself has been made smaller, but now produces more power than before. The system has also been located under the 'bonnet' section of the car, which helps to increase legroom for those sitting in the back. A new module GA-L platform helps the Mirai to deliver more cabin space in general, while the battery and motor are located behind the rear axle to help achieve a perfect 50:50 weight distribution. 
At present, there are 11 hydrogen filling stations in the UK, with more planned. With current prices, filling up the Mirai with hydrogen will cost between £56 and £84. 
Toyota is also targeting a 10-fold increase in sales volume for the Mirai. It is hoping to achieve this by offering the car for 20 per cent less than the older car. Toyota has stated a starting price of €63,900 (£57,541). 
Enquire on a new Toyota