Toyota has previewed a new electric SUV that will be the brand's first production EV. 
Set to be unveiled in the coming months, the currently unnamed model has so far only been previewed by a new design sketch – showcasing a sleek profile, raised ride height and distinctive shape. 
The new model will be based on a new platform called e-TNGA, which has been designed with EVs in mind. Toyota says the architecture is "highly versatile and easily adaptable for a range of product types", and also allows for a variation in vehicle length, width, height and wheelbase. It will also allow front-, rear- and all-wheel-drive setups.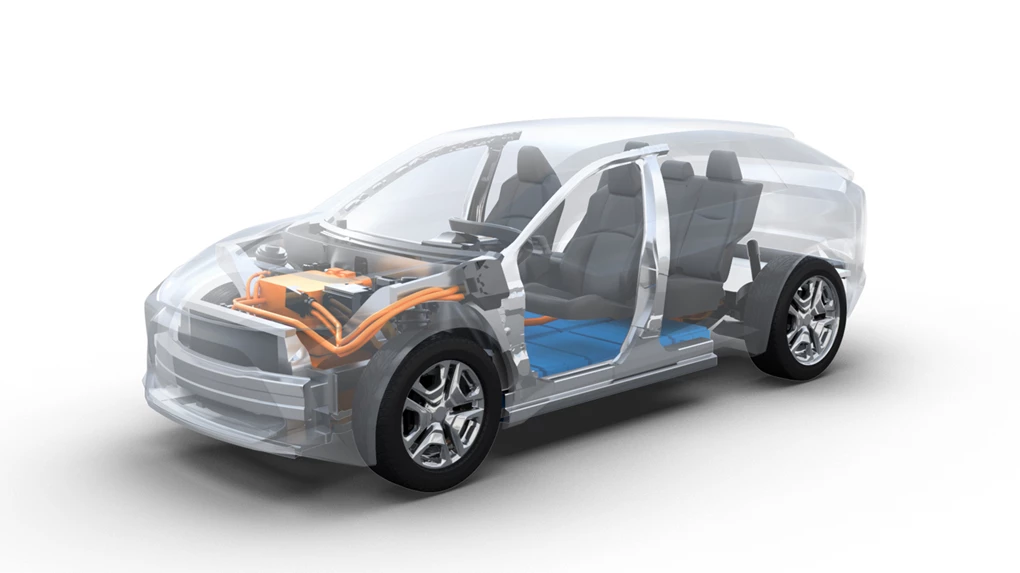 By using a flexible platform that will underpin a wave of new models, it helps to bring costs down for Toyota, while also cutting development time. 
Koji Toyoshima, deputy chief officer of Toyota's Japanese ZEV Factory (where the new EV will be produced), said:  "Toyota will shortly take the next step in the roll-out of its forthcoming battery electric portfolio by first previewing an all-new mid-size SUV in the coming months. The versatility and flexibility of e-TNGA technology allows us to design and create vehicles that are not just battery electric but also exciting to drive and beautiful to look at."
The new model is already well into development and is currently being readied for production. Further details are set to be announced in the near future. 
Enquire on a new Toyota