New car production in Britain throughout 2016 was the highest amount achieved in 17 years, according to figures from the Society of Motor Manufacturers and Traders (SMMT).
It's reported by SMMT that in the entirety of 2016, as many as 1,722,698 cars rolled off the UK production lines of 15 different manufacturers. This figure represents an 8.5 per cent increase compared to 2015 and it is also Britain's highest car production figure since 1999.
It is also estimated that nine of the ten new cars that began production in the UK last year were from premium brands. This has helped make Britain the second largest producer of premium cars in Europe, behind only Germany.
Major demand for British-made cars in Continental Europe
The growth in production last year was largely driven by foreign demand, which increased by 10.3 per cent to 1,354,216 units. Britain exported more cars last year than ever before and about 80 per cent of the cars built in Britain were exported to 160 global markets.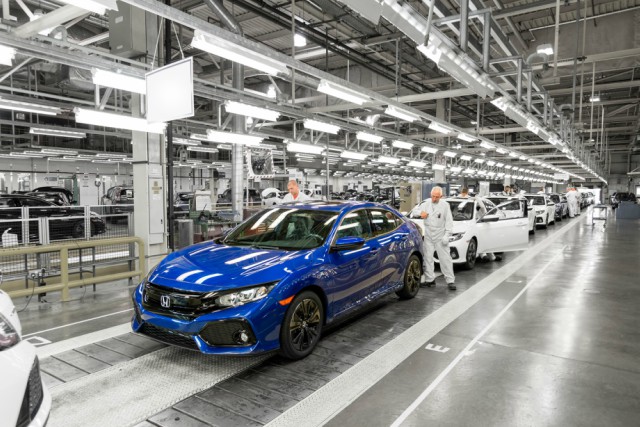 More than half of Britain's car exports go to Continental Europe, which is the largest market for the UK. Continental Europe also provides many of the components used in UK-produced cars.
In a reference to Brexit, SMMT said that such figures emphasise "the critical importance of tariff- and barrier-free trade to future UK automotive production".
SMMT chief executive, Mike Hawes, said: "The tremendous growth in UK production is testament to the global competitiveness of the UK automotive sector.
"Significant investment in new plants and products over the past few years has driven this growth, not a post-Brexit bounce. We want trade deals but they must be the right deals, not rushed deals. Failure to do so could damage UK automotive manufacturing beyond repair."