Depending on where you're located in the country, you might be used to seeing BMW 3 Series', Audi A4s and Vauxhall Astra being used as police cars.
But shortly, certain UK police forces might have another law enforcement trick up their sleeves with the Ford Ranger Raptor – a powerful and immensely capable pick-up that comes with Fox shock absorbers and a dedicated Baja off-road mode.
Ford says it will have "more than enough to keep up with crims making a getaway across gravel, mud and sand."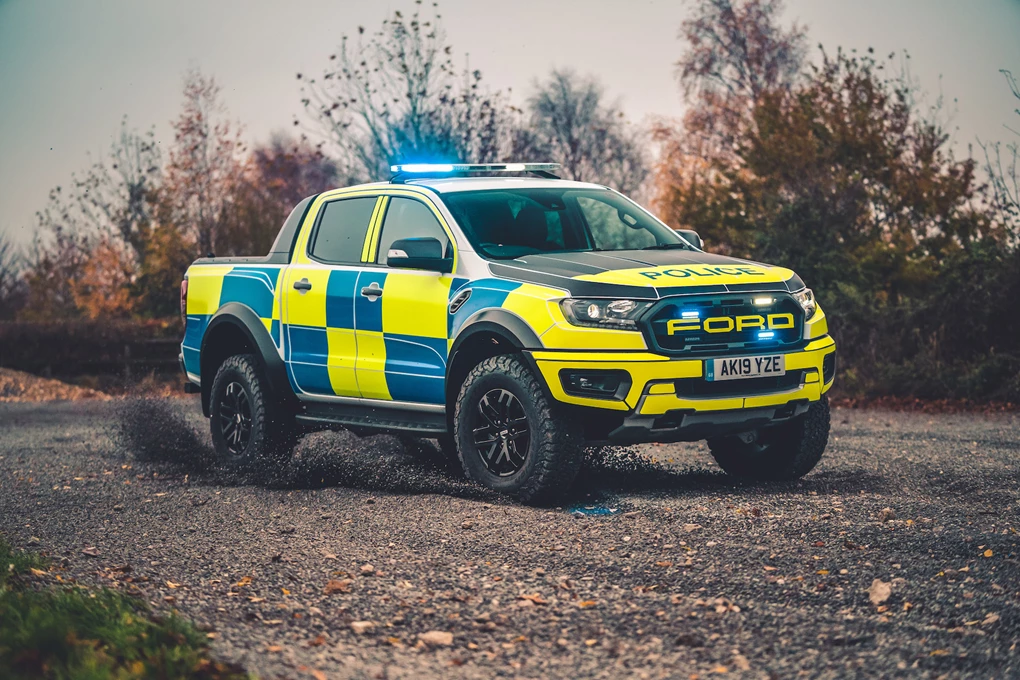 The Ranger Raptor will be joining South Wales Police's fleet, with the force being among the first to trial Ford's unstoppable truck that promises to be able to travel as fast off road as it can on it. The brand said: "It may prove to be the perfect tool to access some of the UK's most rural locations."
Also available for police forces is Ford's latest Focus ST – seen here in Estate guise, which is being tested by the police force in Cumbria.
Also recently unveiled by Ford's Special Preparations team, which prepares the models for the emergency services with a full police livery and emergency lights and sirens.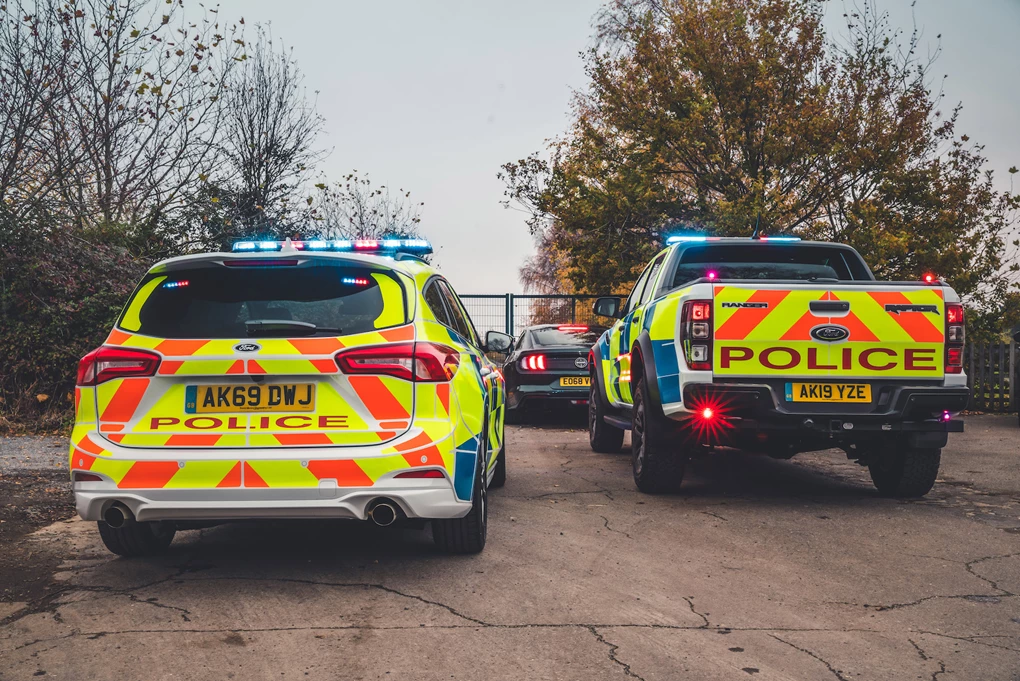 The models continue with Ford's long-running history of providing police cars to UK forces – the Fiesta, Focus, Mondeo and Kuga all proving to be popular additions to fleets up and down the country.