BP Chargemaster has installed its first 150kW ultra-fast rapid charger at a BP forecourt, which will be rolled out across the UK.
The UK's largest EV charging provider revealed its new 150kW rapid charger in May and has now powered up the first of these units at a BP retail site at Cranford, near Heathrow airport.
The 150kW chargers are the next step in the need for rapid chargers, which can top-up an electric car at a much higher rate than many existing 50kW fast chargers can.
Fuel giant BP acquired Chargemaster last year in order to deliver a 'one-site solution' for drivers of petrol and diesel cars, as well as EVs. This latest development aims to build a UK network of ultra-fast rapid chargers, with the firm planning to rollout 400 of these 150kW units by the end of 2021.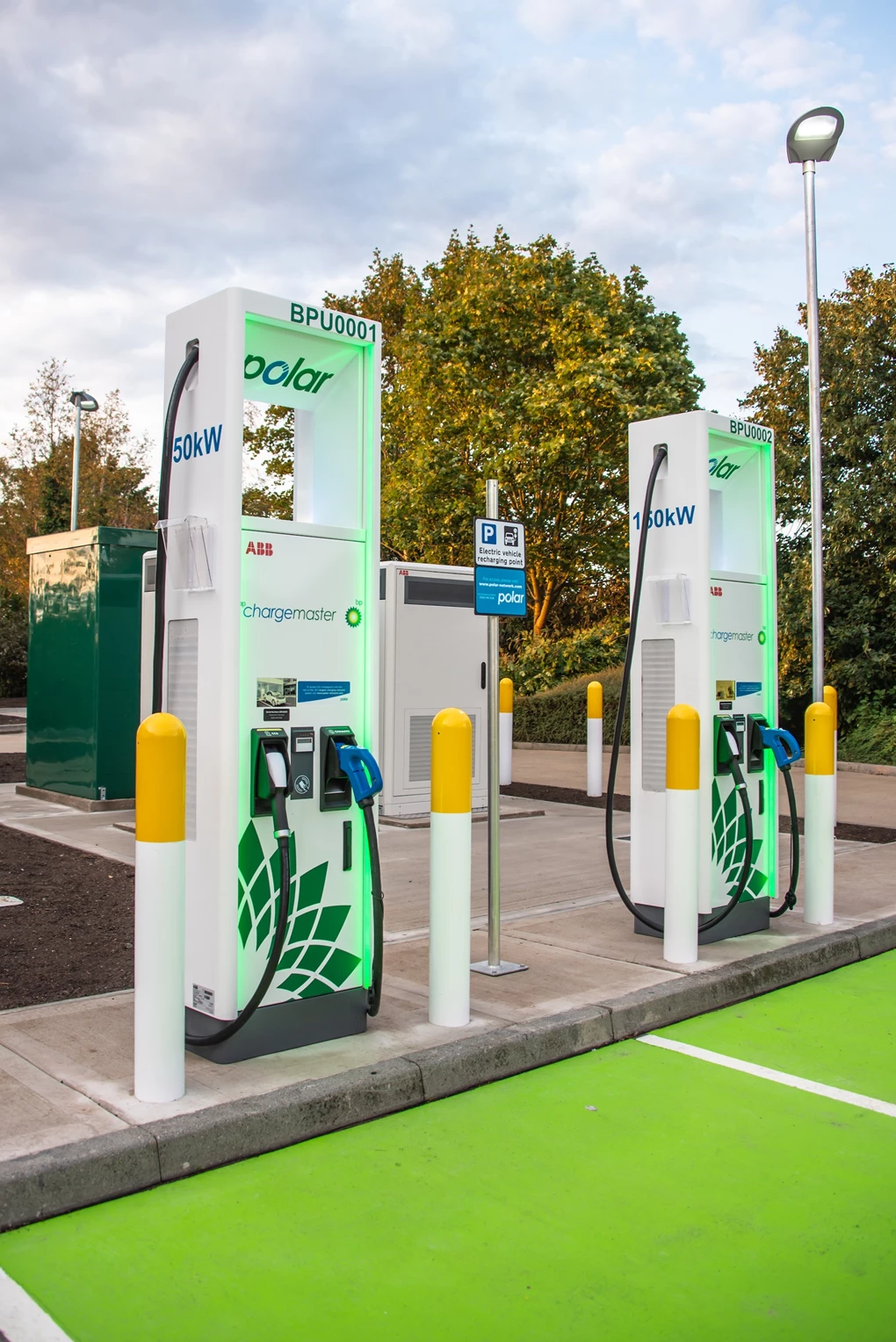 While not all EVs are yet equipped with the ability to charge at such a high rate – it's typically only more expensive models such as the Audi e-tron with this capability – this move anticipates a future in which cars of all prices and sizes are able to charge at a rate of 150kW, or more.
BP Chargemaster expects the average driver to only have to leave their car charging for between 10 and 12 minutes, which isn't too dissimilar from the seven-minute average motorists typically spend with a petrol or diesel car at a forecourt. The new rapid chargers also allow for contactless payment – rather than owners having to sign up to the firm's Polar network
Tufan Erginbilgic, chief executive of BP's Downstream business, said: "Convenient and reliable ultra-fast charging will be critical in driving the wider adoption of electric vehicles in the UK.
"The combination of BP Chargemaster's EV charging expertise, experience and customer base with BP's retail sites across the UK is now allowing us to develop the UK's first nationwide network of ultra-fast chargers."