BMW has revealed an upgraded version of its 530e saloon, set to arrive in the UK in 2020. Available with either rear-wheel-drive or xDrive all-wheel-drive, the revised hybrid combines the benefits of both internal combustion and electric power.
The model, no matter the drivetrain, utilises a 2.0-litre twin-turbocharged four-cylinder and an electric motor powered by a new lithium-ion battery – the former set under the bonnet and the latter under the boot floor. Its petrol unit produces 181bhp, while the electric motor adds 111bhp to the package. This allows for a brisk 0-60mph time of 6.1 seconds in the regular saloon and 6.2 seconds in the xDrive version.
But this car isn't all about performance – its goal is also to provide cleaner, more economical motoring. The 530e delivers on this with a claimed 128mpg (xDrive) and 49g/km of CO2, while 36 miles of pure-electric driving is said to be possible.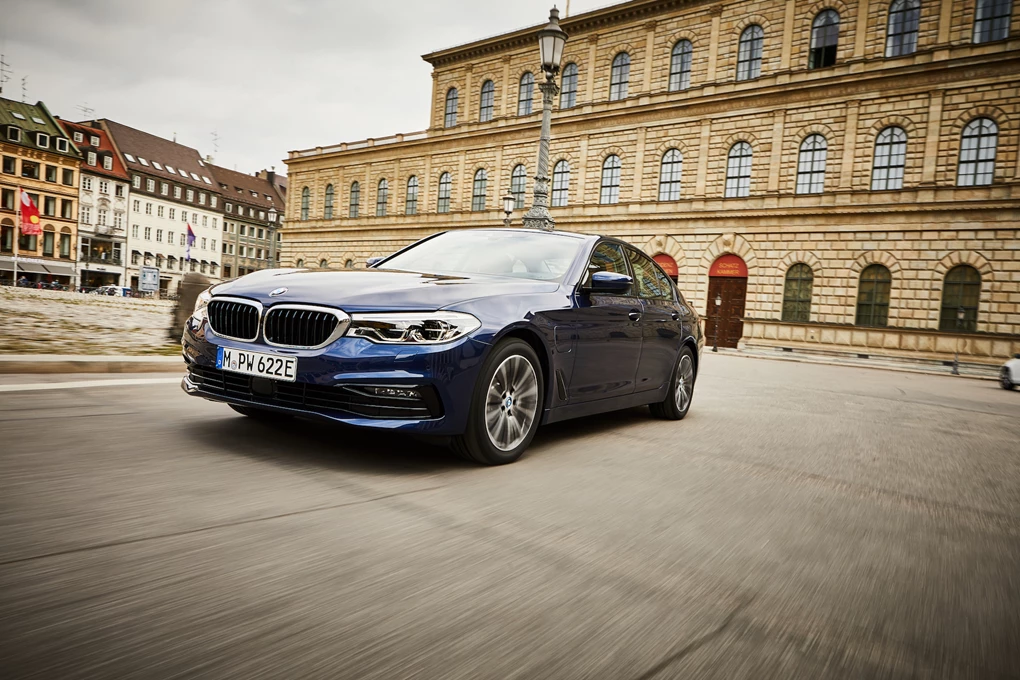 Enquire now
BMW say the model's combined fuel consumption and CO2 emissions has been reduced by more than 20 per cent thanks to the latest-generation of eDrive technology. The 530e's battery can be charged in less than six hours when using a conventional household socket, while a BMW i Wallbox takes care of the job in three hours and thirty-five minutes.
Furthermore, when charging the car, its CO2 footprint is reduced by as much as 47 per cent, the firm claims. What's more, braking can be used as a means of charging the battery.
Boot space has been limited due to the presence of batteries underneath, with the xDrive model having just 410 litres of room on offer – compared to the regular 5 Series saloon, that's 120 litres less.
Both rear-drive and all-wheel-drive versions will be launched at the same time, with prices yet to be confirmed.