Plug-in hybrid powertrains are "absolutely the right answer" for vans, according to Ford's director of global vehicle evaluation Graham Hoare.
Speaking at the launch of Ford's plug-in hybrid version of the Transit Custom in London, Hoare said hybrids are better suited to the commercial vehicle market than fully-electric powertrains.
Ford is starting a 12-month project to see how hybrid vans will affect air pollution in London. Hoare said it would be clean air legislation that brought electrified vans into the mainstream, rather than consumer demand.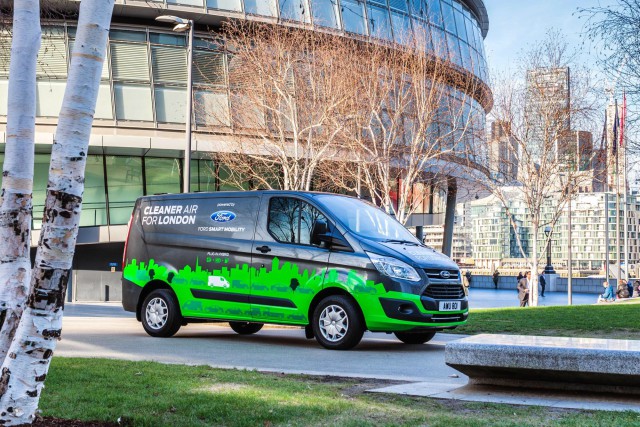 Hoare explained: "Ford believes plug-in hybrids are the right answer and I believe personally they're absolutely the right answer. What we feel is that this technology is actually more robust during this transition, this adoption of electrification.
"If you take these full-size battery-electric vehicles, they impact payload, they impact the volume – the cubic capacity that can be carried. Those are extreme critical parameters for commercial vehicle owners, so I think this technology provides that great blend of protection."
Discussing when electrified vans will become mainstream, Hoare said: "It is not just a technical discussion – it's not even a commercial discussion – it's also going to be one of policy."
If you've taken an interest in electric vans, then you can check out our video review of the Nissan e-NV200 Combi: