Volkswagen is a brand that's going headfirst into the world of electric cars more than most. 
Launching its new electric 'ID' brand as a separate entity to the rest of the Volkswagen range, the firm has already tripled its number of electric options available in as little as 12 months
But there's plenty more in the pipeline as well as the brand transitions fully to electrification, with EVs from small city cars through to large luxury saloons all in the pipeline. 
Let's take a look at the electric Volkswagens you can buy today and those on the way…
On sale now
e-Up – from £21,055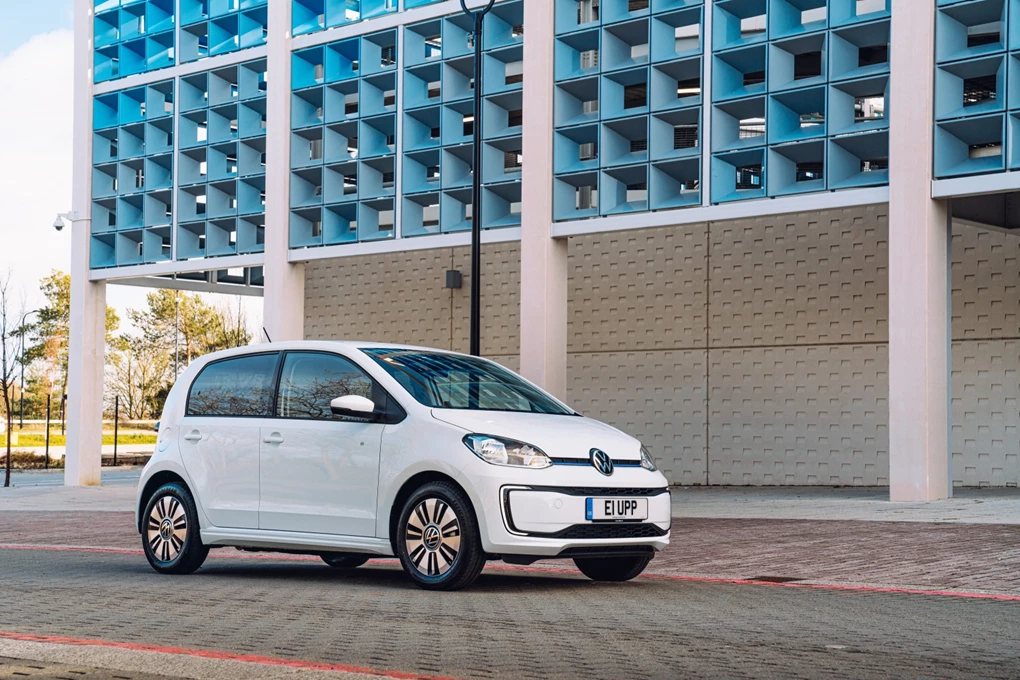 Volkswagen's smallest and most affordable electric car, the e-Up! predates Volkswagen's bespoke ID range and is the only VW EV that's based on a regular petrol car – the Up! city car in this case. 
Though it might not have the cutting-edge technology of the firm's other EVs, it still gets plenty of standard equipment, including heated front seats, a reversing camera and two-zone climate control. With a range of up to 159 miles and prices starting from £21,055 (including the government grant) – making it one of the most affordable new EVs – it's certainly a very appealing small electric car. 
ID.3 – from £27,120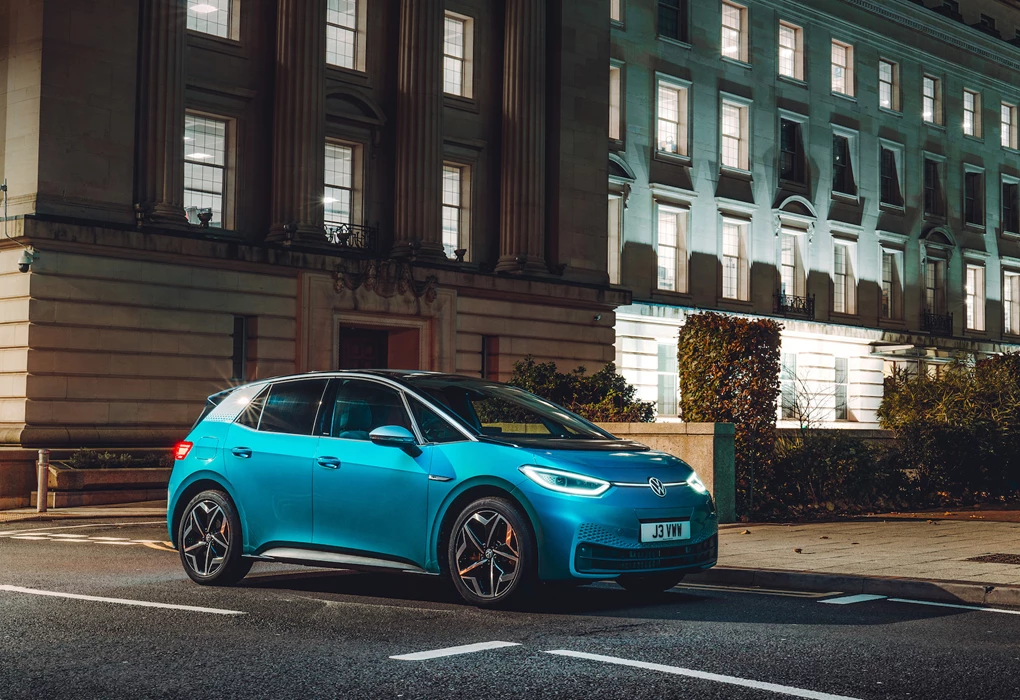 The car that kicked off Volkswagen's new range of EVs is the ID.3 – a modern and futuristic family hatchback that arrived in showrooms towards the end of 2020. Think of it as the Golf of the electric car world, with the ID.3 having the same easy-going nature and classy design. 
It's brimmed with technology inside and out, while the use of a new MEB platform designed specifically for electric cars – and which will underpin nearly all of VW's EVs going forward – means it has a seriously roomy interior. Volkswagen has a whole range of powertrain options and battery packs, with the most generous model enabling an impressive 340 miles of electric range and speedy rapid charging capability. With prices starting from just £27,120 once the government grant has been deducted, the ID.3 is also brilliant value for money. 
ID.4 – from £32,150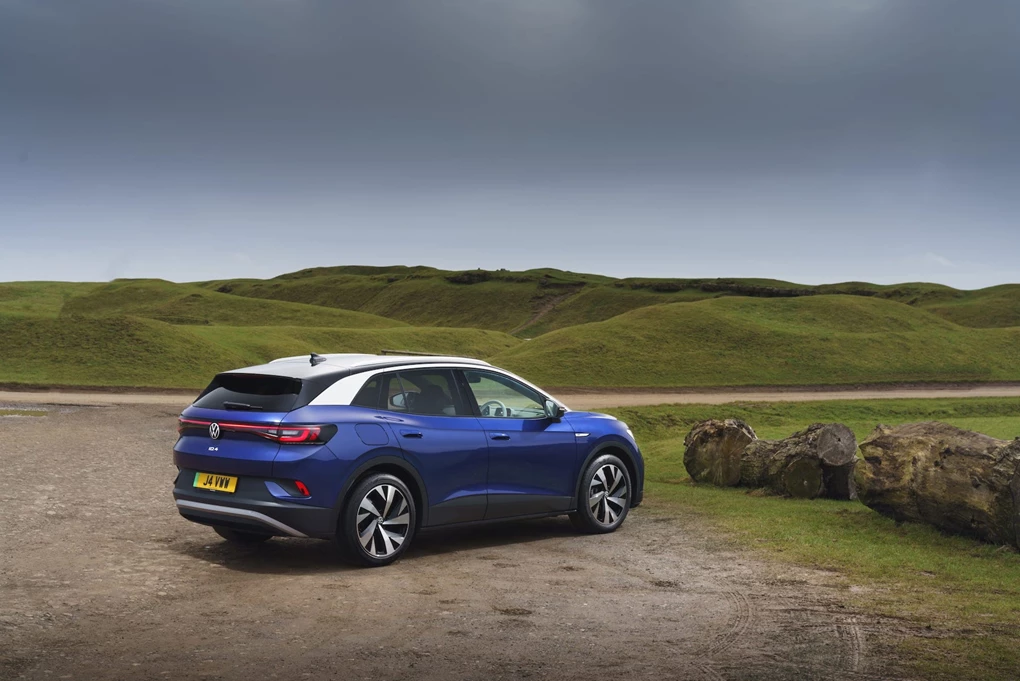 Currently Volkswagen's largest electric car and its only battery-powered SUV, the ID.4 is an EV for those wanting something practical and roomy, and it would make a terrific family car with its huge rear-seat space and big boot. 
It's available with a similar range of powertrain options as the ID.3, with the model offering an electric range of up to 317 miles with its large 77kWh battery. Yet with prices starting from £32,150, the ID.4 also offers great value for money in lower spec trims, as well as a generous list of standard equipment. 
Coming soon
ID.4 GTX – Due Autumn 2021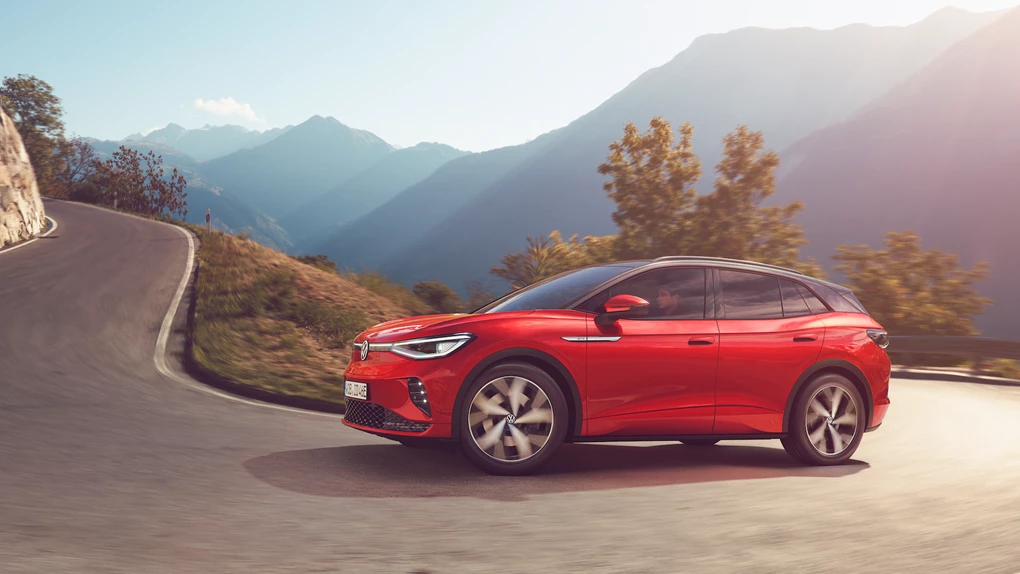 Joining Volkswagen's range this summer is a sportier version of the ID.4 – the GTX, which kicks off a range of hot electric models from the firm. 
Combining a dual electric motor setup delivering 295bhp, Volksagen promises a speedy 0-60mph time of just six seconds, as well as a range of other performance tweaks the way it drives on the road. 
ID.5 – Due late 2021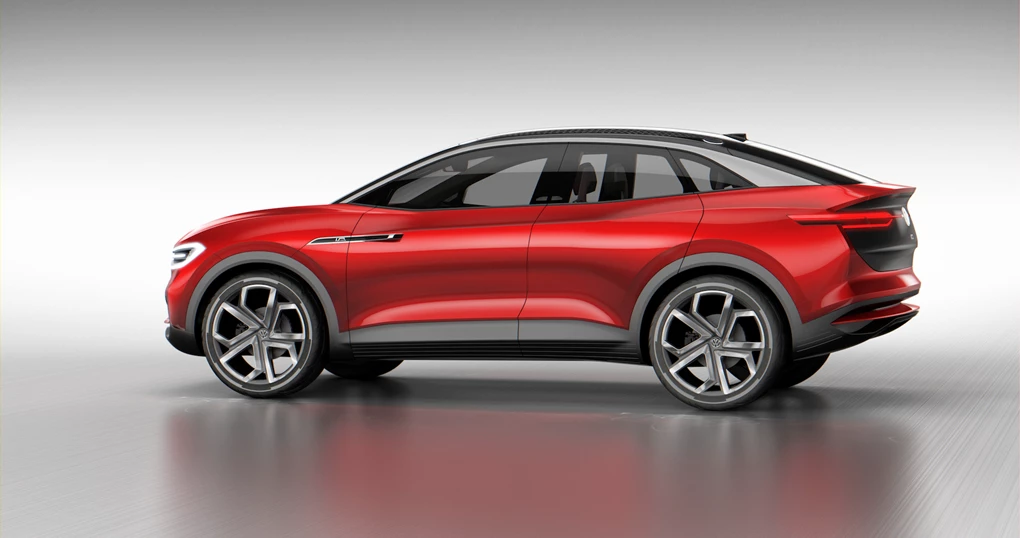 Next up in Volkswagen's electric range in the UK will be the ID.5, which is essentially a sleeker 'coupe-like' version of the ID.4 that's already on sale. 
Styling aside, it's not set to be wildly different from the ID.4, but could be able to travel slightly further on a single charge because of its sleeker shape. 
ID.6 – Not coming to the UK
Volkswagen showcased its ID.6 at the Shanghai motor show this year, and it's quite an impressive model as it's a full seven-seater electric SUV, something that remains a rarity at the moment. 
There's a pitfall, though, and it's that the ID.6 is a model that is only being sold in China – Volkswagen's largest market – and is the first 'ID' car from the firm to only be developed for a single market.
ID. Buzz – Due 2022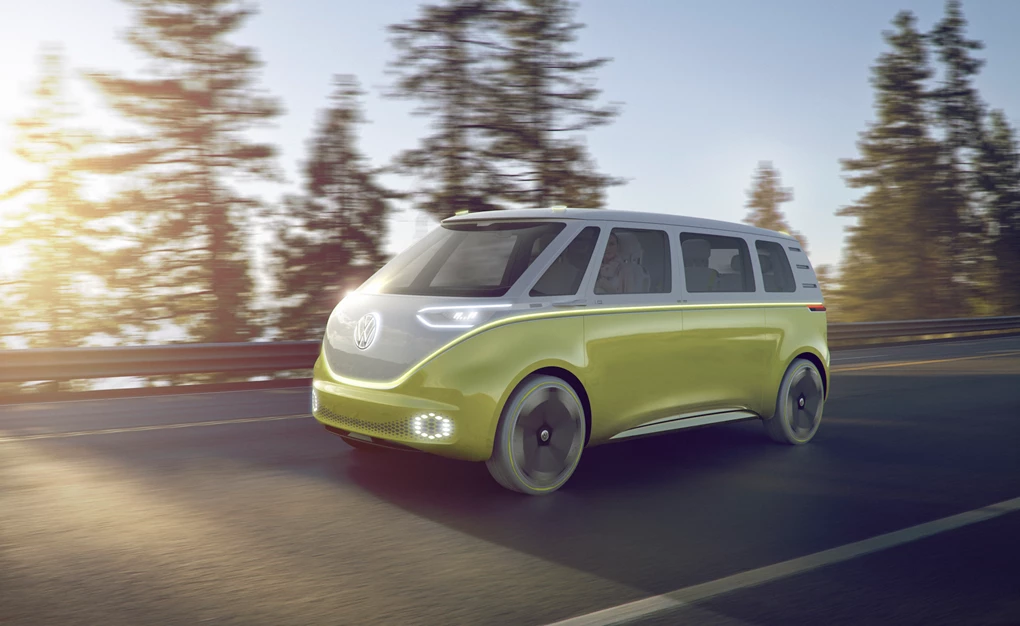 Vans are just as big a part of Volkswagen as the cars themselves, and the ID. Buzz is a look at the brand's future electric vans, or the MPV version of them. 
This concept has clear links to the brand's original split-screen minibus models, with a production model expected to come to fruition in 2022. 
ID. Space Vizzion – Due 2023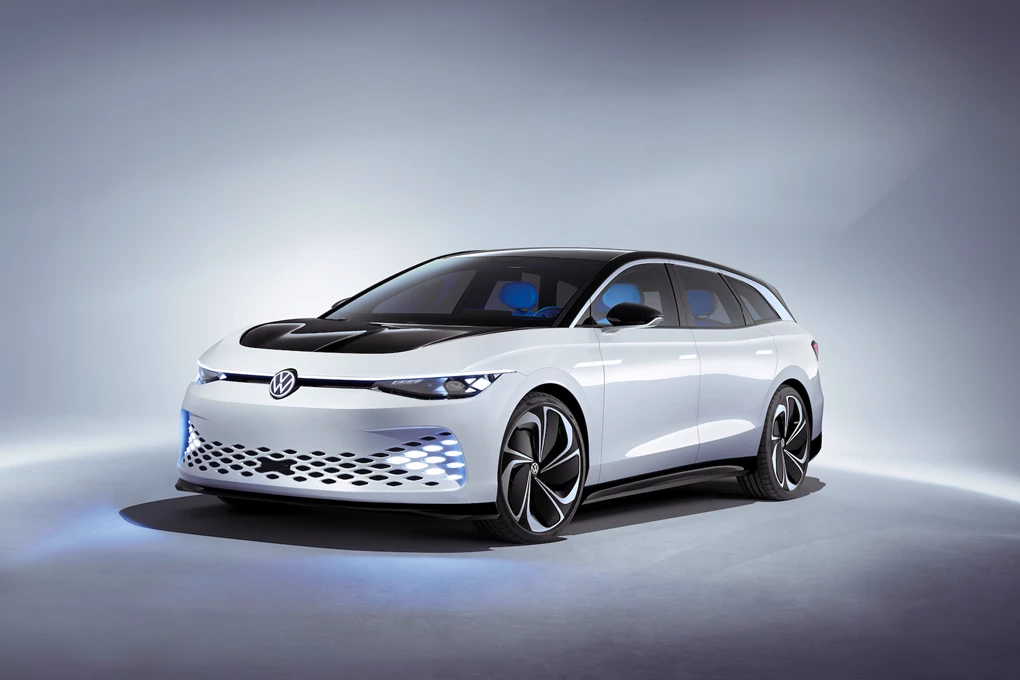 So far on the electric car market, there's been a severe lack of battery-powered estates – the MG5 and Porsche Taycan Cross Turismo being the only two available.
But Volkswagen previewed a new electric estate car with the ID. Space Vizzion – a glamorous premium EV that promises an impressive range of up to 367 miles. Again, it's not crystal clear when it will arrive in production form, but it's rumoured to arrive in 2023.
Enquire on a new Volkswagen