Volkswagen has unveiled a convertible version of its T-Roc – a model that seeks to fill another niche.
The drop-top T-Roc becomes the convertible in Volkswagen's range – indirectly replacing the Scirocco, Golf and Beetle Cabriolet models.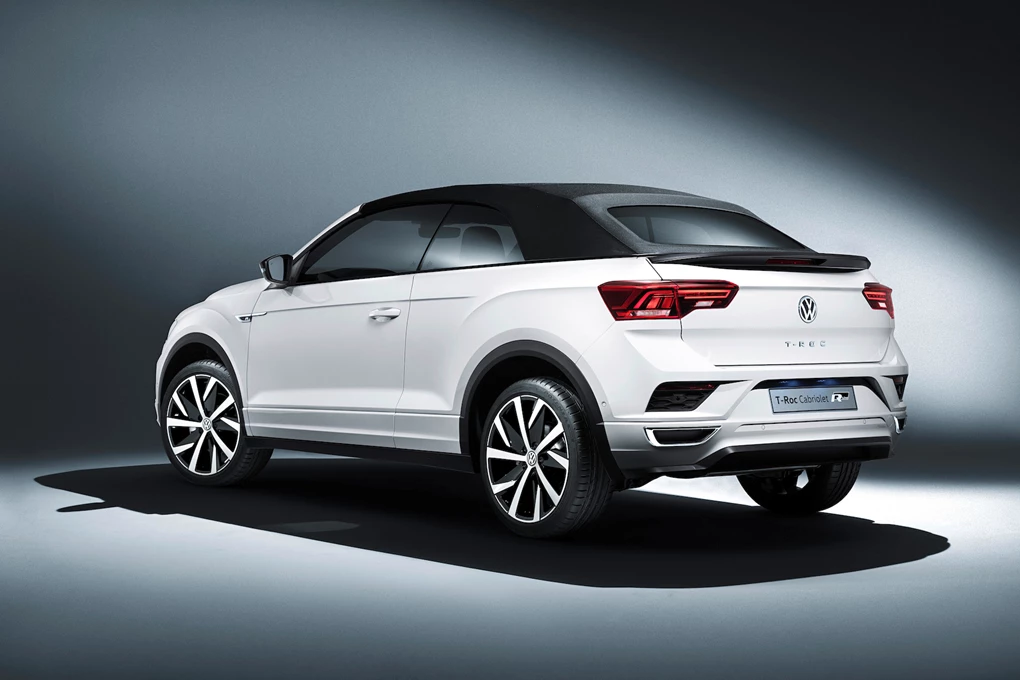 It features an electric folding fabric roof, which can be lowered in just nine seconds at speeds up to 19mph. Rear seat passengers are also kept safe by rollover protection, as well as a reinforced window frame to ensure maximum safety.
Despite being based on the T-Roc, it's surprisingly different in terms of size and styling, as it has a 40mm longer wheelbase and every bit of bodywork from the front wheel arches backwards is new. As with all convertibles, the T-Roc becomes less practical – losing its rear doors and the boot space shrinking to just 284 litres.
See Available T-Roc deals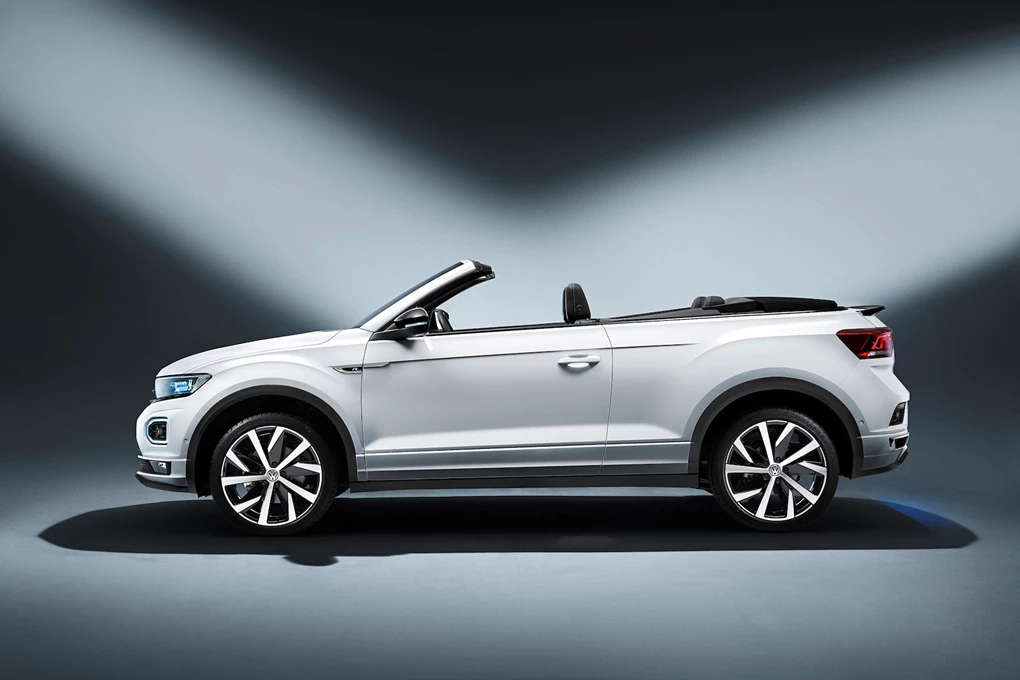 The T-Roc Cabriolet will be offered with two petrol engines at launch – a 113bhp 1.0-litre unit and a 148bhp 1.5-litre engine. Design and R-Line trim grades will be offered – the latter bringing sportier styling.
Volkswagen says its new Cabriolet will be "adding yet more lifestyle to the booming SUV market," as it becomes the only mainstream SUV-based convertible to go on sale. It fills a gap left by the Range Rover Evoque Convertible, which was discontinued in 2018.
The new car will make its debut at next month's Frankfurt Motor Show, alongside Volkswagen's eagerly-awaited EV – the ID.3.
We'll see the T-Roc Cabriolet in showrooms from spring 2020, with prices expected to start around £25,000.