Volkswagen has announced that it will be revealing an R version of its T-Roc compact crossover at the 2019 Geneva Motor Show.
After being tested extensively at the Nürburgring, the T-Roc R has been teased with this sketch that displays sharper bodywork and larger wheels compared to the standard model.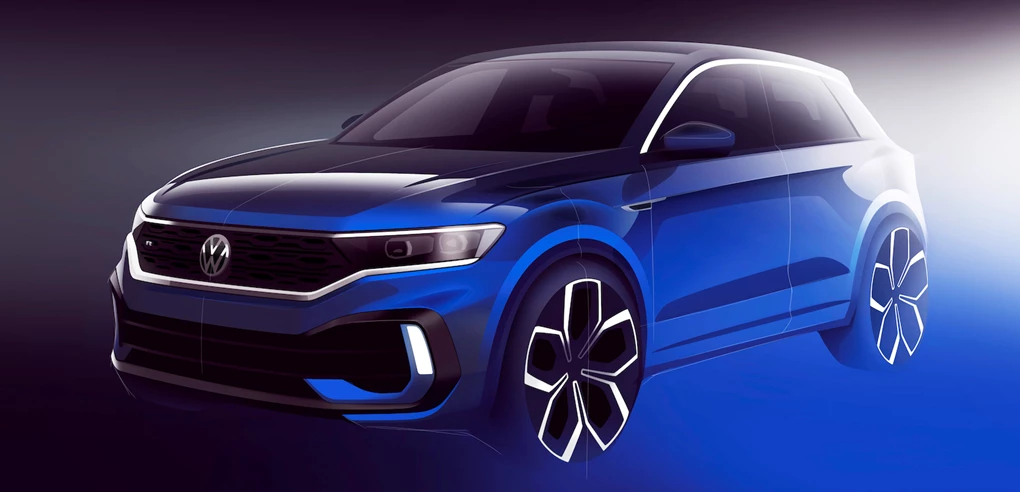 The R line-up made its debut on the Mk4 Golf R32 from 2003 and has been the most dynamic version of the popular hatchback ever since – with the latest version known simply as the R.
On the T-Roc version, it is likely Volkswagen will use a lot of components from the latest Golf R – including the 296bhp, 2.0-litre four-pot engine and the four-wheel drive system.
See Available T-Roc deals
With the T-Roc based on the same chassis as the Golf and series of other VW Group models, the conglomerate has already based a couple of hot SUVs on the MQB platform – such as the Cupra Ateca from the Seat performance spin-off brand and the upcoming Audi SQ2.
Official performance, pricing and equipment details are yet to be released, but expect to find many of those out when the T-Roc R makes its debut in Geneva. The show is open to the public from March 7 to 17.