BMW is a firm that certainly knows a thing or two about coupes.
The manufacturer has been producing them for years, and they're known for looking the part, offering a high-quality interior and being great to drive. Those in the market can choose the compact 2 Series, mid-size 4 Series and large 8 Series models.
However, it's the 4 Series we're interested in here because it's the one that's just received a complete makeover for the latest generation. While essentially a coupe version of the popular 3 Series, BMW has taken more steps than ever to differentiate it from that car.
But what's new on the latest 4 Series? Here we take a look…
Bold styling to make it stand out
BMW has been taking a bolder approach to its designs in recent years – notably seen with models like the 7 Series and X7. And this new approach has been adopted on the new 4 Series.
While the previous version of this car looked very similar to the 3 Series, BMW is switching things up a bit to make it more eye-catching. Most prominent is the divisive new grille – an evolution of BMW's trademark kidney grille. You'll also find LED lights at the front and rear, while 'laser' headlights are available – offering an anti-dazzle high-beam that can filter light around traffic. 
Mild-hybrid powertrains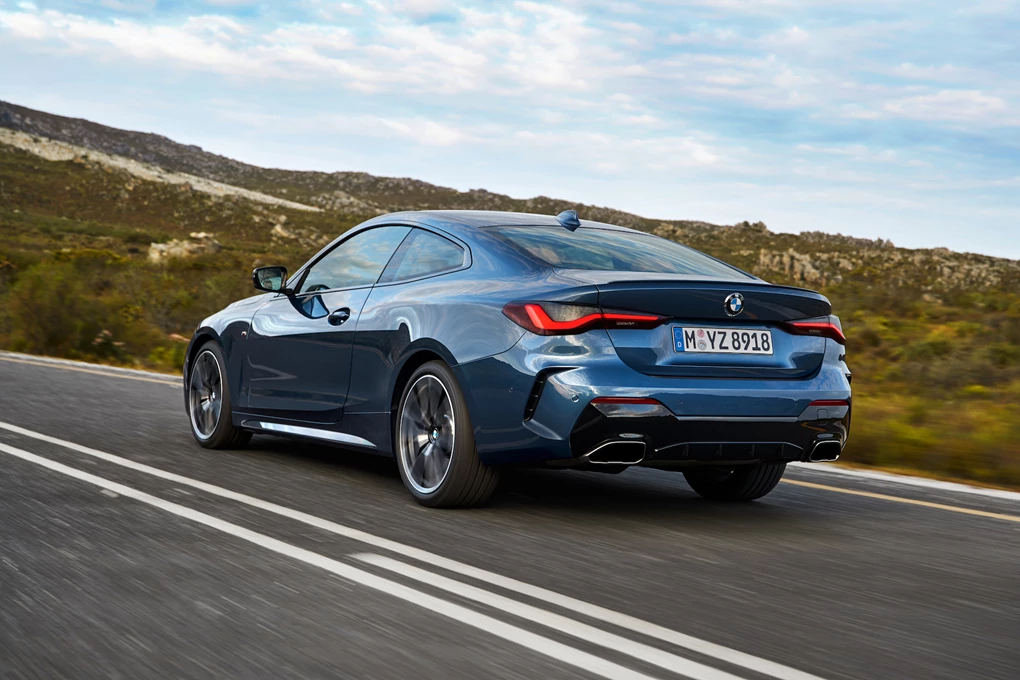 New to the 4 Series is a host of mild-hybrid powertrains. They're something that is being rolled out across BMW's line-up, but are completely new to this model.
You'll find the 48-volt technology as standard on the 187bhp 2.0-litre 420d, as well as further six-cylinder engines that are joining the range next year. It both improves responsiveness, as well as efficiency – something the new 4 Series majors on, with cleaner engines fitted across the board.
New flagship M440i variant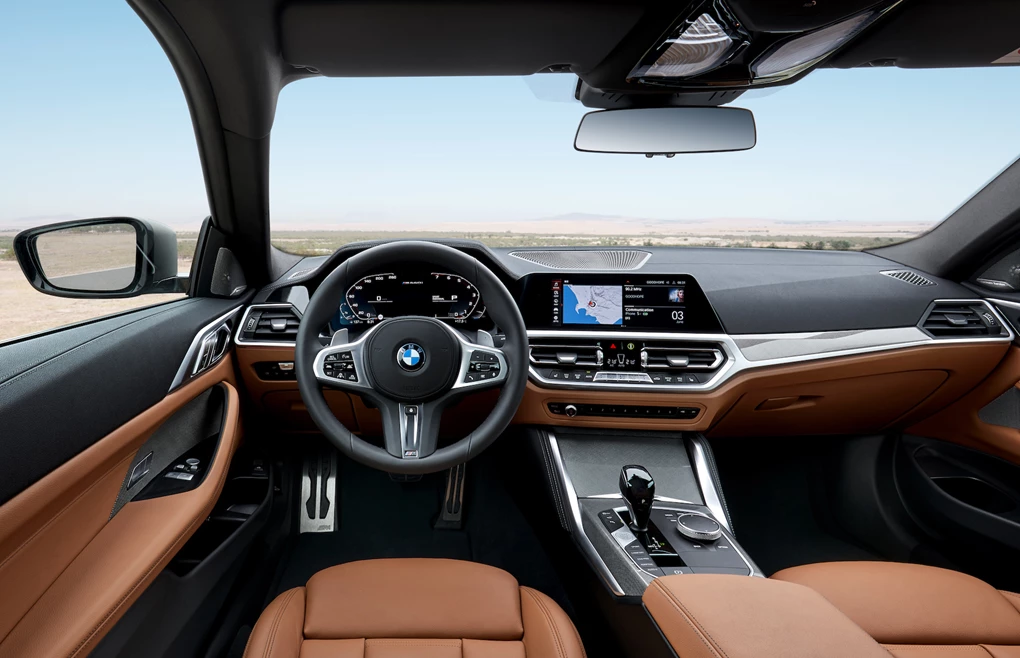 BMW is ensuring buyers have plenty of engine choice with the 4 Series from its launch in October, with various petrol and diesel options on offer.
While those wanting the hottest 4 Series variant will have to wait until 2021 when the M4 version arrives, you shouldn't be disappointed as there is a new M440i version already available.
This is a big step up from the outgoing 440i variant, with the power of this 3.0-litre petrol model seeing its power increase from 326bhp to 369bhp. It utilises an eight-speed performance automatic transmission, all-wheel-drive and the aforementioned mild-hybrid technology, too.
Performance figures are rather impressive, with 0-60mph taking 4.3 seconds, and it would reach a top speed electronically limited to 155mph.
Larger in size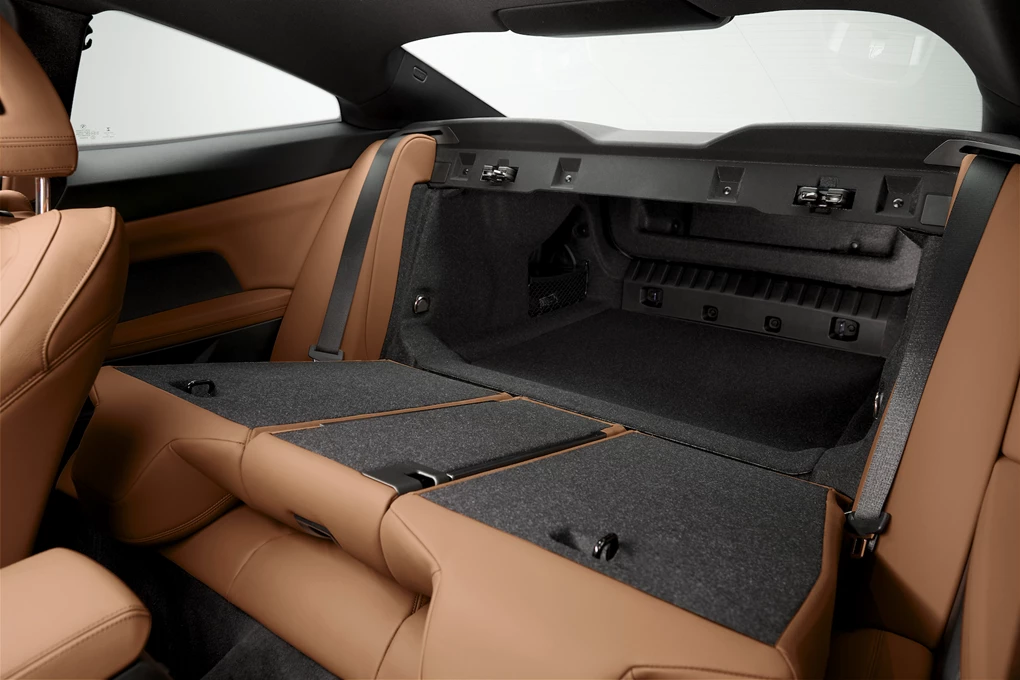 BMW has made the new 4 Series bigger than before, which both allows for sleeker styling and additional interior space.
The model is now 13cm longer than its predecessor, as well as 3cm wider. However, it's hardly any taller, which ensures that the cool coupe styling remains just as appealing.
While tall adults might not fit easily in the back, the 4 Series is more spacious than you might imagine. Unlike other coupes, it has usable rear seats, along with the added advantage of folding rear seats. With a 440-litre boot, it's also only marginally smaller than the 3 Series.
Performance changes to make it better to drive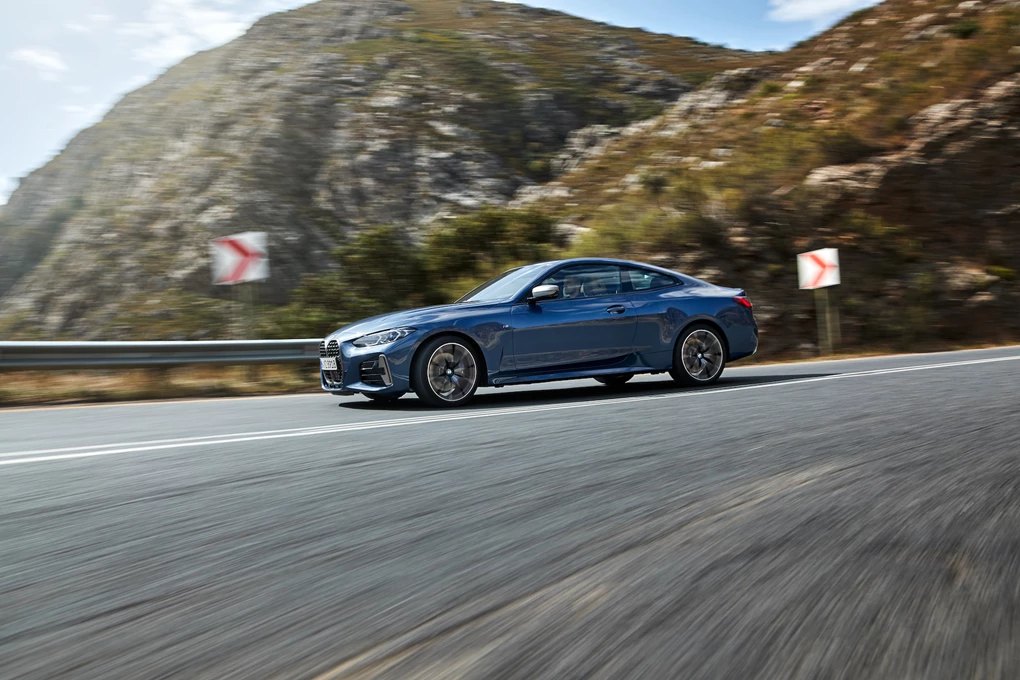 We're yet to get behind the wheel of the new 4 Series, though we have high hopes for it given the changes BMW has implemented. It's another area where the firm is trying to make it stand out from the 3 Series, which is already a very accomplished car behind the wheel. There are quite a lot of differences between the two cars as well.
With a wider rear track, 50:50 weight distribution and a lowered centre of gravity, it promises to be more agile to drive than the saloon. The body has also been stiffened, while revised dampers help to keep the car balanced through corners. An adaptive suspension system is also available, which can be adjusted depending on whether you're wanting a sportier or more comfortable feel, too.
Prices for the new 4 Series Coupe start from £39,870 for a 320i M Sport and rise to £53,875 for the M440i xDrive. It's set to be launched in October, with further derivatives on the way in 2021 – including a convertible and a four-door Gran Coupe version.
Enquire on a new BMW 4 Series