Few cars have quite so much gravitas in the performance car world as the BMW M3 and its M4 coupe sibling. 
For 35 years the M3 has been delighting petrolheads with its thrilling driving experience, and now the new sixth-generation models have broken cover as BMW looks to continue its dominance with this pair. 
But what's changed on the new M3 saloon and M4 coupe? Let's take a look.
Much more powerful engine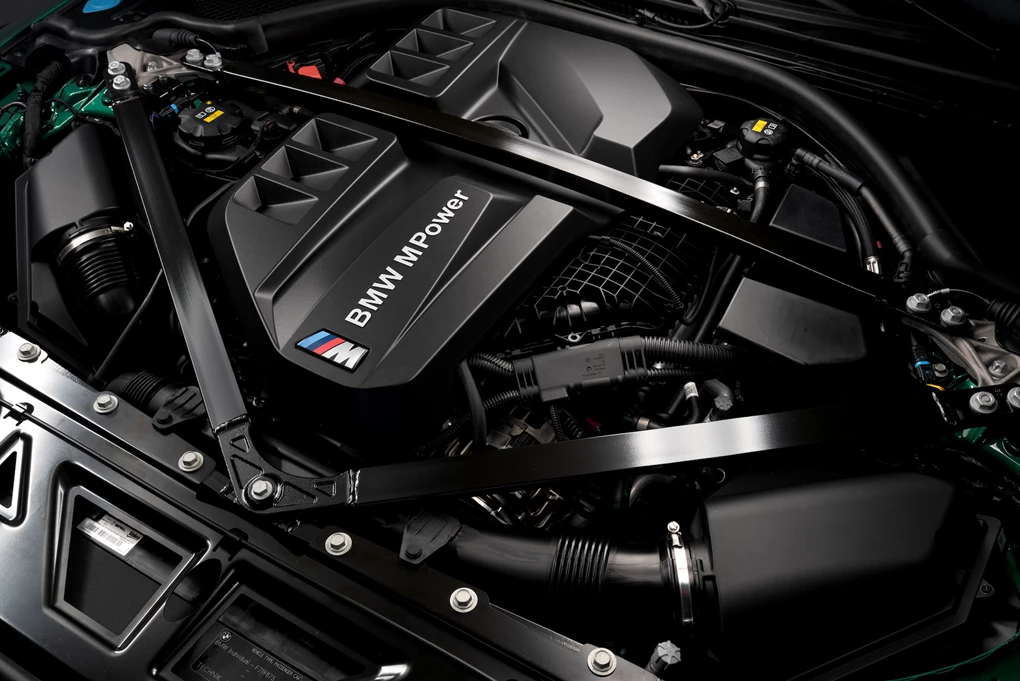 Throughout the generations of the M3, BMW has always found a way of working extra under the bonnet. And that's no different on this new model. 
Now just available in top-spec Competition form in the UK (other markets will continue to get a 'standard' M3 and M4), the upgraded models now come with a new 3.0-litre straight-six petrol engine producing 503bhp and 650Nm of torque. That makes them the most powerful M3s and M4s to ever leave the factory, and an increase of 59bhp and 100Nm of torque over its predecessor. 
That means both models can sprint to 60mph in just 3.7 seconds and hit 155mph flat out, or 180mph if the optional M Pro Package is selected. 
All-wheel-drive available for the first time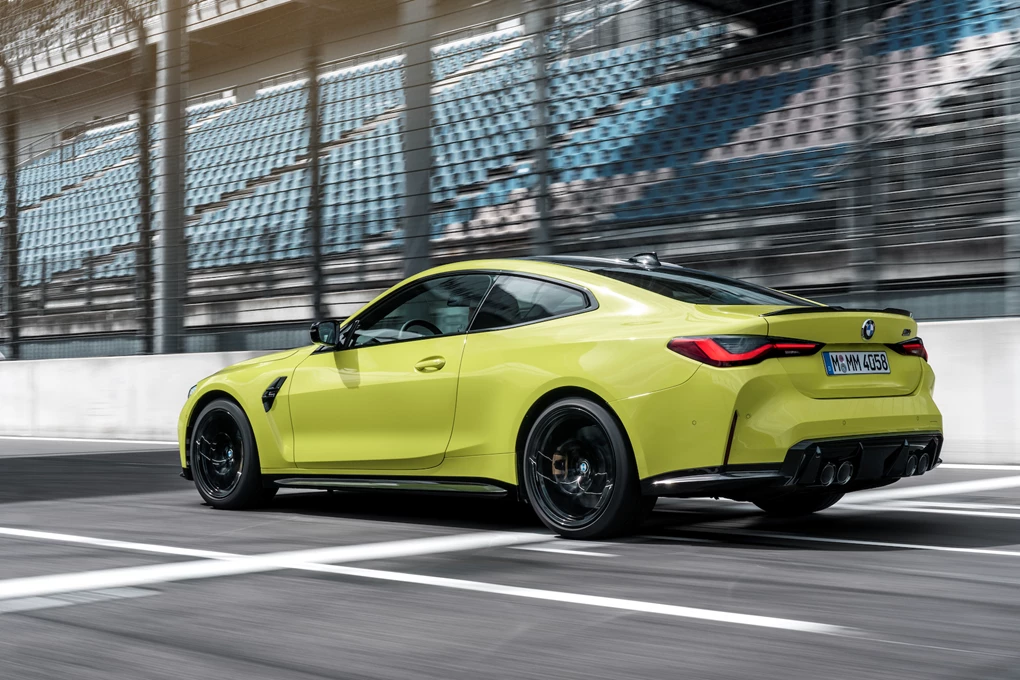 While both the M3 and M4 continue to come with rear-wheel-drive as standard, both will also be offered with the firm's all-wheel-drive system for the first time.
Set to be able to deliver power to all four wheels thanks to a limited-slip differential, and aims to be able to make the two M models even quicker off the line as well as providing additional traction in wet or poor conditions. 
Enquire on a new BMW M3
Bold new design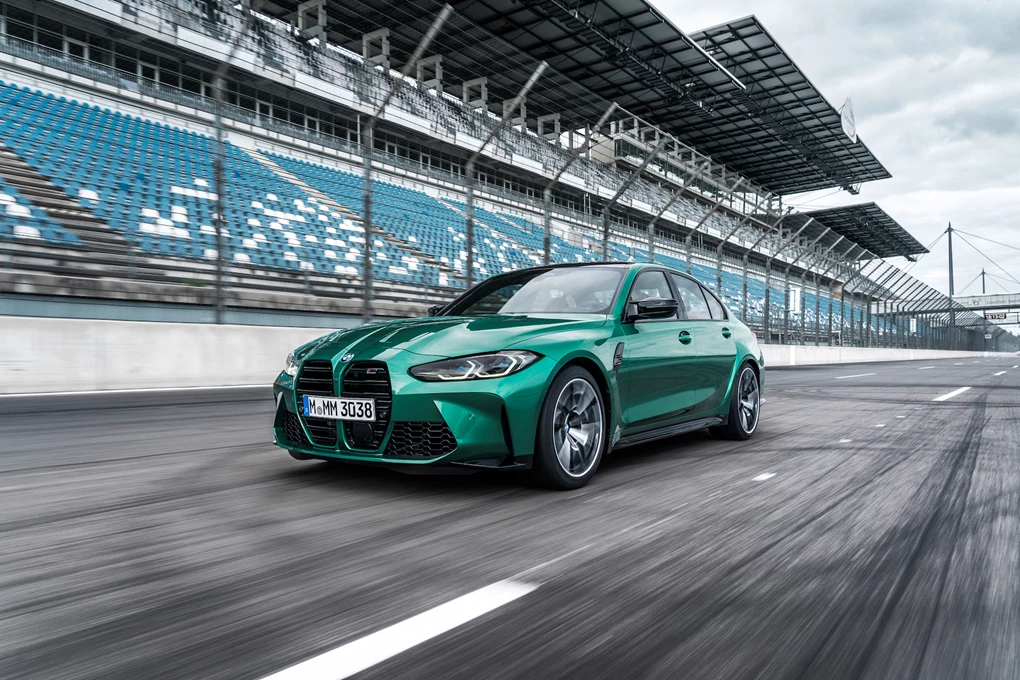 One of the main talking points on the new M3 and M4 is the controversial styling, not least the front grille. While it's nothing we didn't expect – the recently-unveiled new 4 Series features the same grille, after all – it's certainly no less divisive. 
It also gains the aggressive styling expected from an M car – including its flared wheelarches, muscular styling, bolder diffusers and darkened LED headlights. A number of new colours have also been introduced – including Sao Paolo Yellow and Isle of Man Green, both pictured. 
You'll be able to have an M3 estate
Fast performance estate cars have been a big hit for Audi and Mercedes over the years, but BMW has never been quite so willing to introduce them, with the exception of some previous-generation M5 Tourings. 
But on this new M3, you'll be able to choose it as an estate car for the first time. While not expected until 2022, this hot new model will offer a great mix of practicality and performance, and give car fans the M3 Touring they've been waiting for for years. 
It comes with BMW's latest interior tech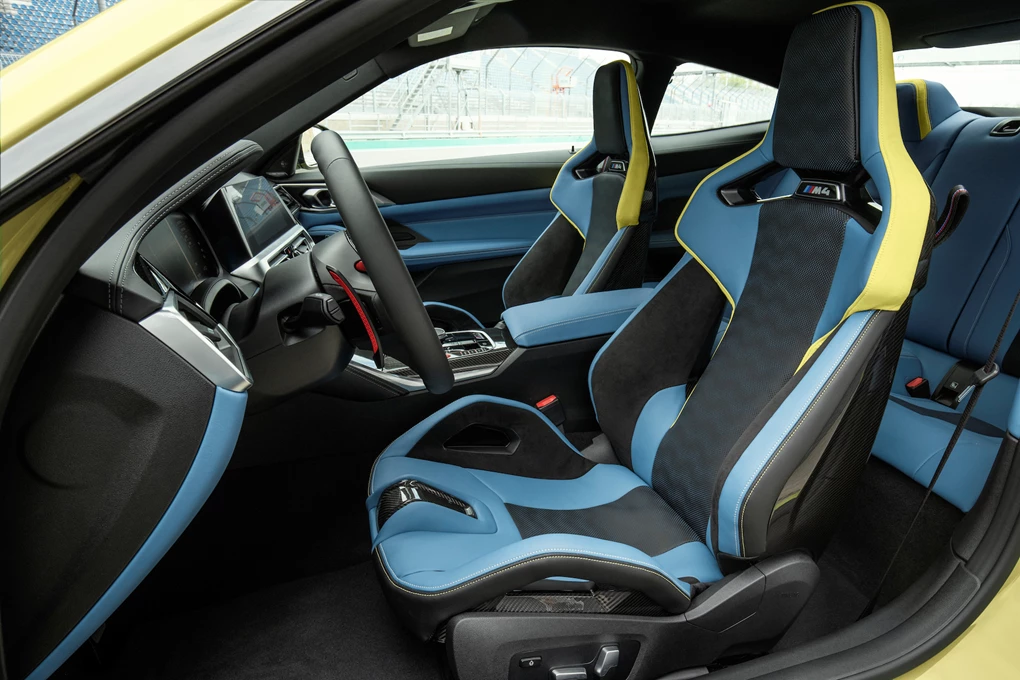 Interior technology and connectivity has moved on a lot since the previous-generation M3 and M4 debuted in 2013, so this pair of new models receive quite radical interior setups compared to their predecessors. 
For starters, the two models now come with the firm's latest 10.25-inch media system as standard, as well as a large 12.3-inch digital dial unit. In-built 4G also gives the models access to a host of connected functions – including real-time traffic information and emergency call. 
Prices for the new M3 and M4 start from £74,755 and £76,055 respectively, with first deliveries expected at the start of next year. 
Enquire on a new BMW M4