If you're looking for a characterful supermini, there are few better options available than Citroen's C3. 
Now in its third-generation this hatchback excels at what Citroen is known for – style and comfort – and more than 750,000 buyers have chosen one since its introduction in 2016. 
So to make sure it remains competitive with key rivals like the Ford Fiesta and Seat Ibiza, Citroen has now updated it. Let's take a look at what's changed…
Greater personalisation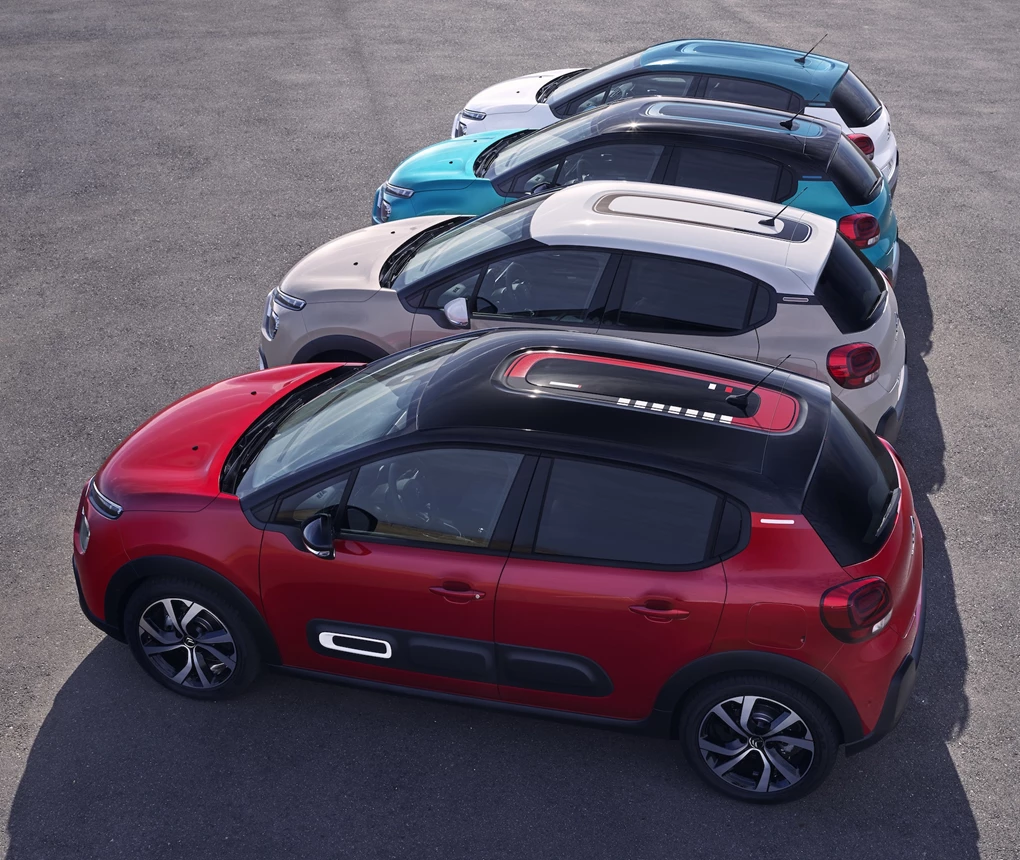 Personalisation has always been one of Citroen's strongest assets, and the French brand has only elevated that here. 
Previously there were 36 different customisation options for the C3, but as part of this update that's now increased to 97 thanks to new body colours and new roof graphics. 
Elixir Red and Spring Blue join the range of shades on offer, while a new Emerald colour pack brings a bi-tone roof and wing mirrors. Three roof decors add additional style as well. 
Tweaked styling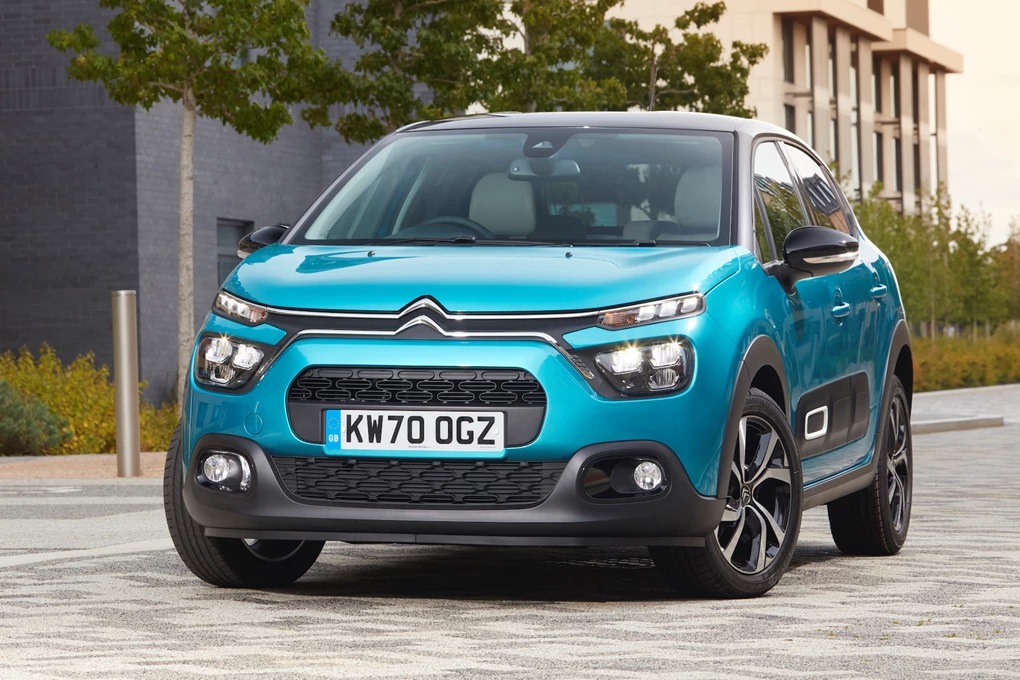 This isn't a huge facelift, but given the C3 still looks fresh next to its rivals, no major changes were needed here. 
The main change here, then, is the new front end, which takes inspiration from the Citroen 'Cxperience' concept car. It now means that the LED daytime running lights run into the grille, while LED headlights are newly introduced and fitted as standard across the range. The designs of the Airbumps – the plastic strips on the doors that help to protect against door dings – have also been revised, while a new set of 17-inch alloy wheels join the range. 
New 'Advanced Comfort' seats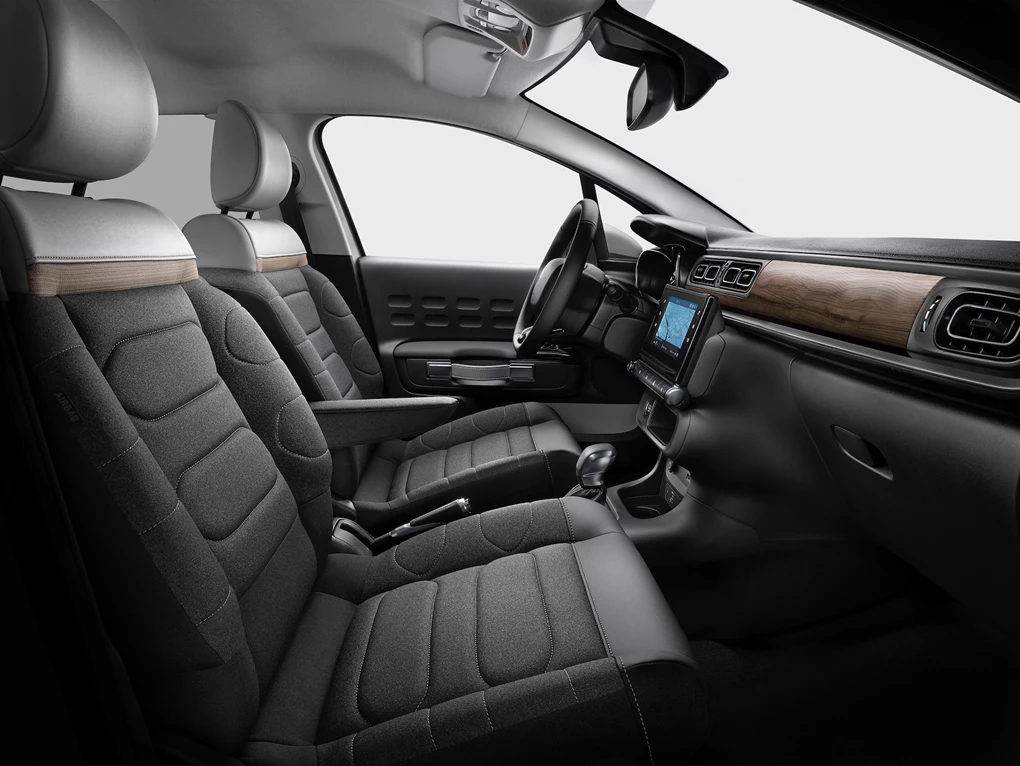 One of the things Citroens are best known for are their comfortable rides, which takes a softer approach where other manufacturers instead try and make their cars 'sporty' – the result often being a firm suspension setup. 
While the C3 was already a comfortable car, Citroen has taken things a step further by introducing its 'Advanced Comfort' seats to the car. They've already been seen on the C4 Cactus and C5 Aircross and bring enhanced comfort from their armchair-like design, while helping to improve posture and providing lumbar support as standard. They also feature thicker foam, something Citroen says offers 'unrivalled softness'. 
New interior ambiances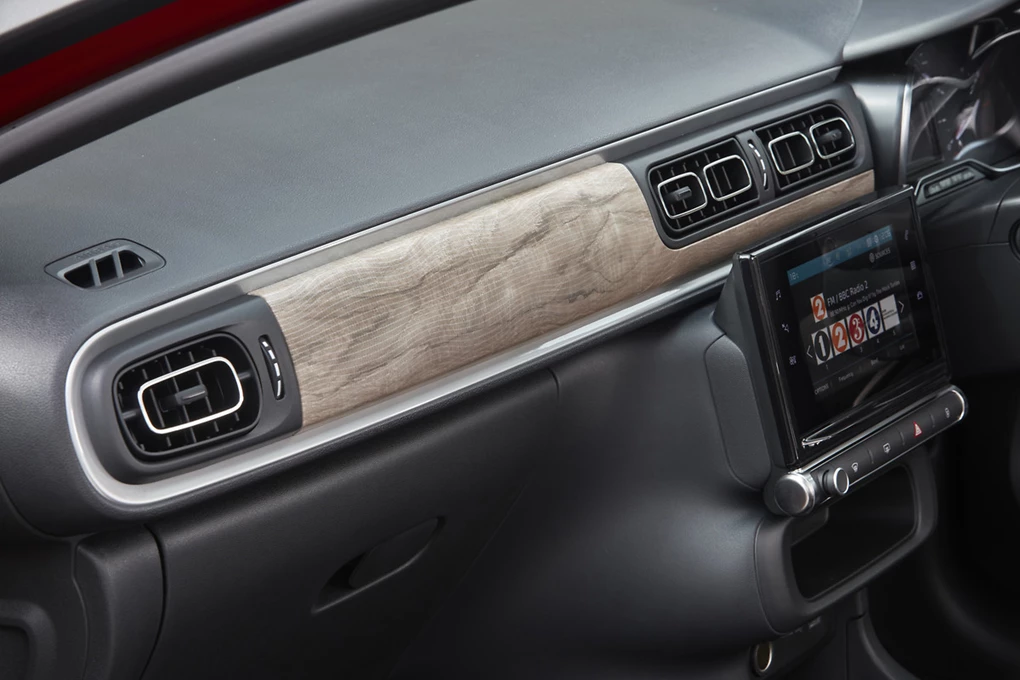 While Citroen hasn't made any dramatic changes to the cabin of the updated C3, the extended personalisation also carries through to the cabin. 
So on the interior you now choose a new ambiance known as 'Techwood'. Essentially this aims to give the car a more lounge-like feel, which is said to take inspiration from Scandinavian furniture. It gains wood-effect dashboard trim, lighter interior colours and more soft-touch materials than the standard car. 
More efficient engines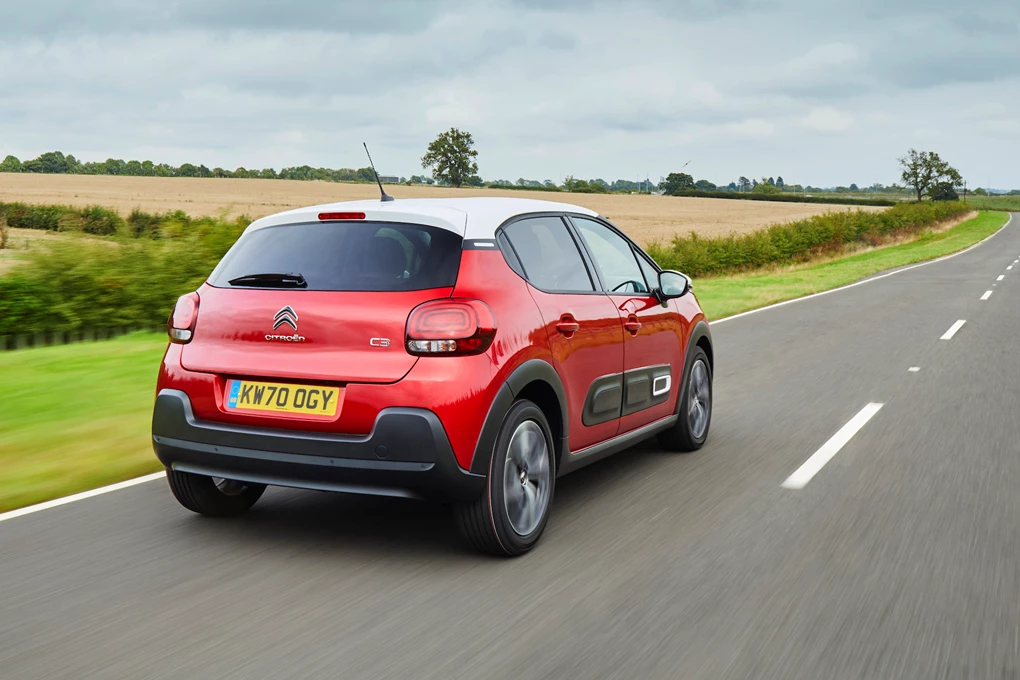 While you still have the same choice of engines on the latest C3 – including a range of 1.2-litre petrol engines and a 1.5-litre diesel – these engines are now more efficient than before. 
Along with meeting the latest RDE2 emissions standards that become mandatory from January 2021, the petrol engines are now cleaner than before, with CO2 emissions reduced by up to 7g/km. This also makes them more affordable when it comes to company car tax as well. 
The updated Citroen C3 is on sale now, with prices starting from £16,280.
Enquire on a new Citroen C3