Driverless cars have dominated news channels in recent years as people try to keep in touch with how the technology is developing, how close it is to becoming commonplace and how governments are planning to regulate them.
With so many stories and rumours being passed around in the UK and beyond about driverless cars, it can be tricky to keep up with how close major manufacturers are to making them a production reality.
Here we've rounded up the most recent developments and predictions made by various manufacturers on the subject of driverless cars. And one thing is clear - while many may have expressed interest in making driverless cars at some point in the future, not all manufacturers are in favour of them.
Audi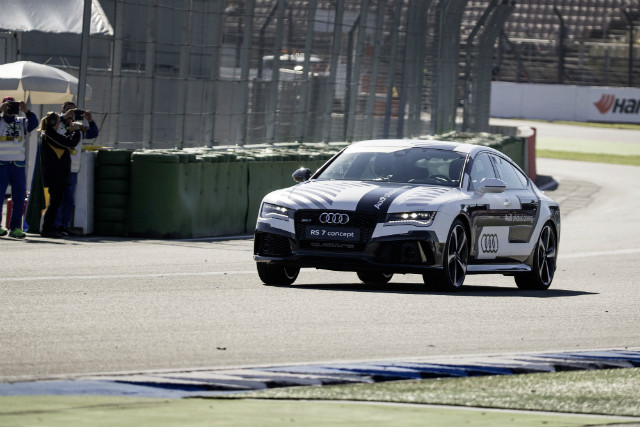 Audi are evidently very keen on developing driverless car technology as the German manufacturer has already demonstrated an autonomous RS7 on both a race track and on public roads.
A senior strategist at Audi has even predicted that driverless cars will change business travel and eliminate the need for hotels, as people will use autonomous cars to get to meetings instead of domestic flights or trains.
Audi's owner Volkswagen has also been talking up the prospect of driverless cars being ready in certain markets in just a few years rather than decades.
BMW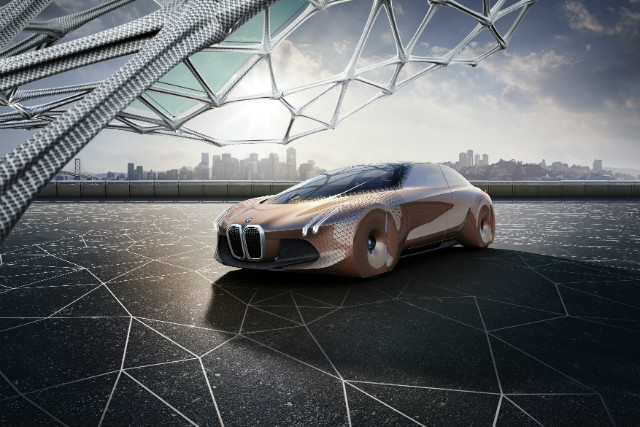 BMW believes that new modes of transportation are required to reduce traffic and improve safety while lowering greenhouse gas emissions and air pollution.
The German manufacturer believes driverless cars will at least partially help to solve this issue and it revealed a striking concept for a driverless car earlier this year, called the BMW VISION NEXT 100. This concept will reportedly lead to the BMW I NEXT, which will launch with autonomous technology in 2021.
Fiat
While Fiat were previously sceptical about driverless car technology in the past, the manufacturer's position has clearly changed in more recent months.
In May earlier this year, Fiat Chrysler confirmed a deal with Google to help increase the tech company's fleet of self-driving cars. More recently then that, there have been reports that Fiat Chrysler have been talking to online transportation network company Uber about building self-driving cars for them.
Ford
Ford are keenly developing driverless cars in their home nation of America, and the manufacturer is interested in releasing fully autonomous cars that will appeal to mass markets right from the off.
There's even been suggestions from Ford in the press that autonomous cars could be on roads in just five years, whereas most other companies talk about a ten or twenty year wait.
Jaguar and Land Rover
Jaguar Land Rover will be testing driverless car technology on 41 miles of public roads around its Solihull and Coventry bases.
The move is part of a £5.5 million UK Connected Intelligent Transport Environment project, which is being supported by the Government as well as JLR.
Kia
Kia has pledged to invest £1.3 billion into the development of driverless car technology by 2018.
The South Korean manufacturer is also aiming to introduce cars with partial autonomous driving ability by 2020 and then launch fully driverless cars by 2030.
Mazda
Mazda has previously made it clear that it has no interest in exploring driverless car technology.
The Japanese manufacturer does believe autonomous features can be useful for safety purposes in the future. However, Mazda also thinks keeping motorists behind the wheel to have fun driving is too important to overlook.
Mercedes-Benz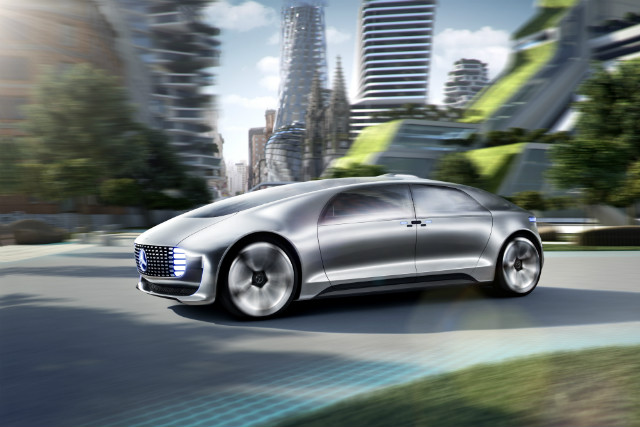 Mercedes is a fan of driverless technology and has previously developed a concept with such technology called the F 015.
The German car maker has also admitted to being impressed with the progress companies like Apple and Google have made on developing this tech and have held talks with both. Whether those talks will ever lead to some kind of partnership is unclear though.
Nissan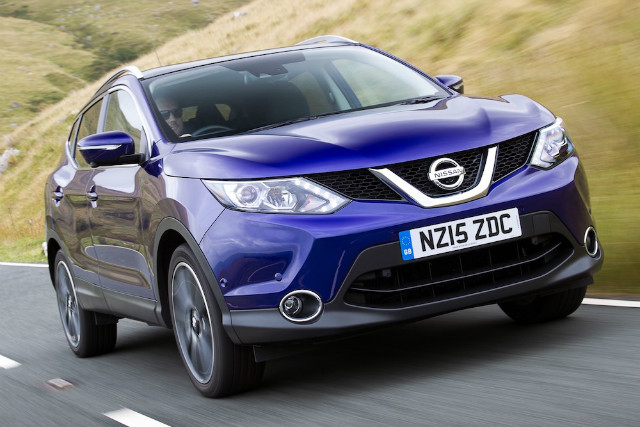 Nissan will be developing autonomous car technology in Britain and will build its first production models with such a feature at its Sunderland plant.
The Japanese car maker is planning to update its popular-selling Qashqai in 2017 with technology that will let it drive autonomously on motorway or dual carriageway lanes.
Peugeot and Citroen
Last year, PSA Peugeot Citroen managed to get a prototype car it developed to travel 360 miles on a motorway from Paris to Bordeaux entirely in autonomous mode.
The French company is set to carry out more autonomous car tests on open roads during this year and is reportedly aiming to make semi-autonomous technology available to fit to its cars by 2018.
Porsche
Porsche has publicly stated it has no intention to explore the idea of making driverless cars any time soon.
In a statement published earlier this year, Porsche's CEO Oliver Blume said: "One wants to drive a Porsche by oneself. An iPhone belongs in your pocket, not on the road."
Renault
Already expected to launch its first semi-autonomous car later this year, Renault are keen supporters of bringing driverless vehicles to mass markets.
The long term plan from Renault is that after releasing cars that can accelerate, steer and brake on their own, cars that can act independently on motorways will follow in 2018. Renault is targeting 2020 as its release date for launching fully autonomous cars.
Tesla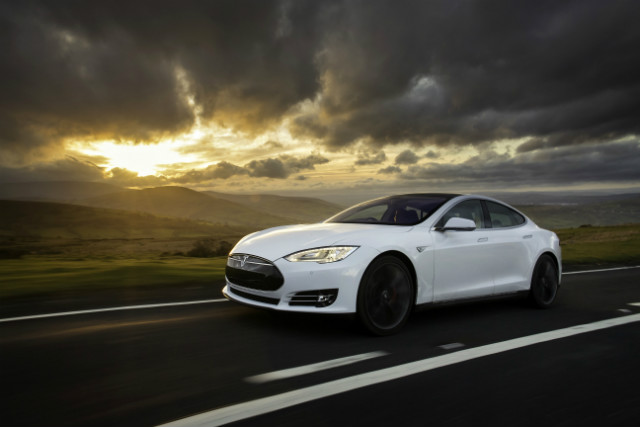 As the latest Model S has shown, Tesla cars are already capable of utilising semi-autonomous driving on motorways.
According to Tesla's CEO Elon Musk, the electric car manufacturer will have a fully driverless car ready in two years' time.
Toyota
Toyota has not been talking up a future full of driverless cars as much as some other manufacturers, but the company has been working on developing the technology for quite some time.
The most recent projection from Toyota is that it aims to launch its first driverless car by 2020.
Volvo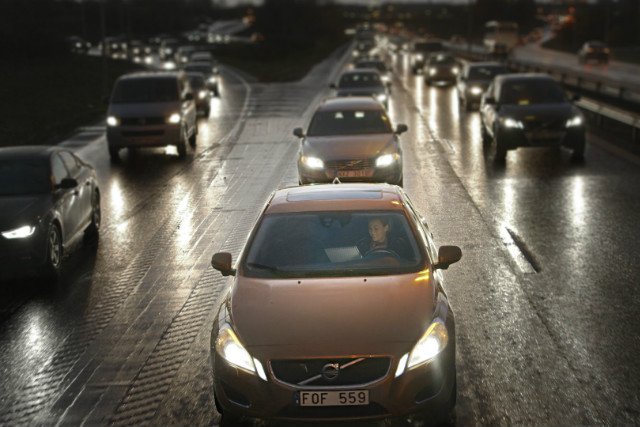 Volvo has spent a lot of time testing driverless cars on various closed courses and is planning to move on to testing on public roads during 2017, specifically roads around London.
The Swedish car maker is hoping to put a small number of fully autonomous cars on our roads during next year, and then increase the fleet up to 100 by 2018.