Not so long ago, the choice of which Mini to go for was easy. You either bought the three-door hatch, or you went for the Convertible. Simple.
However, in order to keep up with buyers' tastes and buying habits, Mini had to change and adapt its range in order to remain relevant.
That's meant offering models with more practicality, spaciousness, and even an SUV.
Mini's simplistic trims does at least make choosing the right engine and grade rather fuss-free, with the same trim levels across much of the range – Classic, Sport and Exclusive – alongside a set range of engines – One, Cooper, Cooper D, Cooper S and John Cooper Works.
But if you're struggling to choose the right Mini for you, we're here to help.
The three-door hatch
See Available Hatch deals
Each brand has its core product. Ford has its Fiesta, Volkswagen its Golf, and this is Mini's.
The original three-door Mini spent much of its life in this guise, and when the New Mini was launched in 2001, it was only available as a three-door hatchback for the first few years.
It still accounts for the majority of sales (even though buyers are increasingly shunning three-door models) and remains the best choice for those who need a stylish city car that also excels on the motorway and is great fun to drive. Practicality is not a strong point, which renders the three-door Hatch better for couples rather than families.
Long-distance drivers should also be aware that you no longer can buy the Hatch with a diesel engine.
Five-door Hatch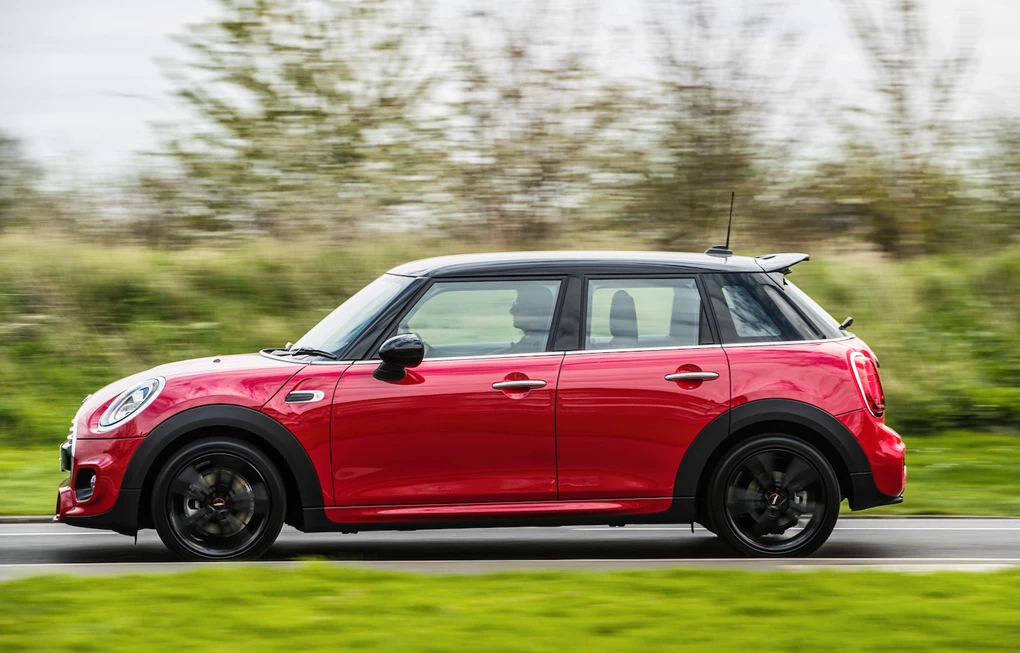 See Available Hatch deals
If you want the charm of the three-door, but just need a bit more boot and interior space, the five-door Hatch is an excellent option. Introduced in 2014, the five-door Hatch benefits from a 72mm longer wheelbase, which might not sound a lot, but given that much of that increases rear seat space, it allows for extra practicality on the rear bench.
It makes it the best choice for those with one or two young children as a small family car, or simply if you want to make the rear seats that bit more accessible. The boot is also a handy 67 litres larger than the three-door model.
Convertible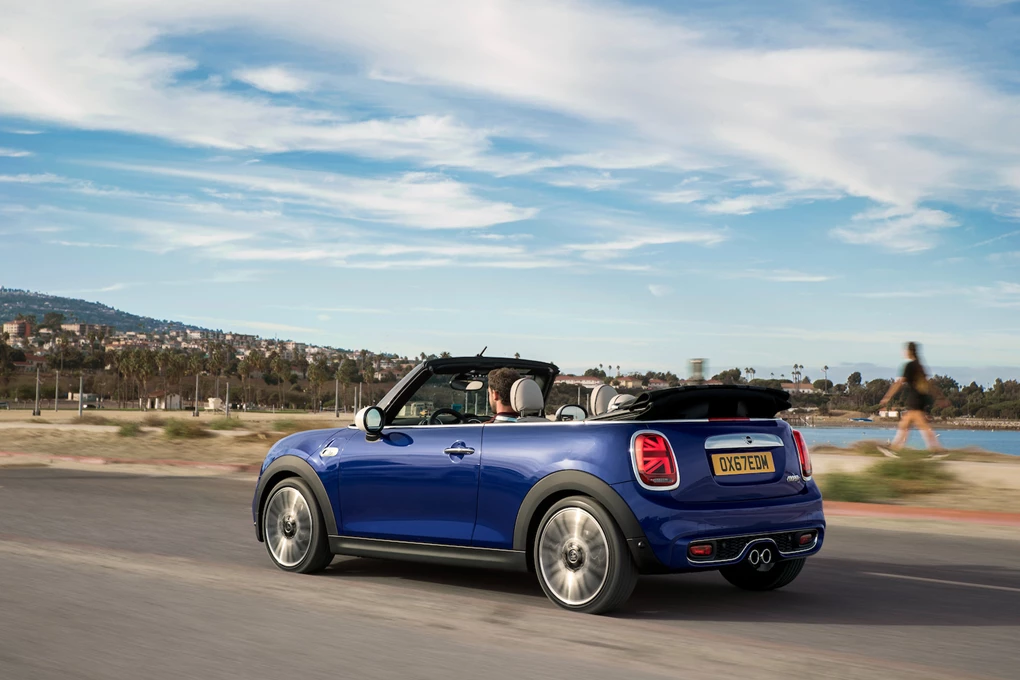 See Available Convertible deals
If practicality is of little importance to you, and glamour and styling is vital, the Convertible is the best choice. The Mini Convertible is one of the cheapest drop tops around, and is one of very few at this price point to offer seating for four, although admittedly the rear seats are best for children.
It's the only Mini that has a folding roof, which makes it the easy option for buyers wanting top-down thrills. It's also great to drive.
Clubman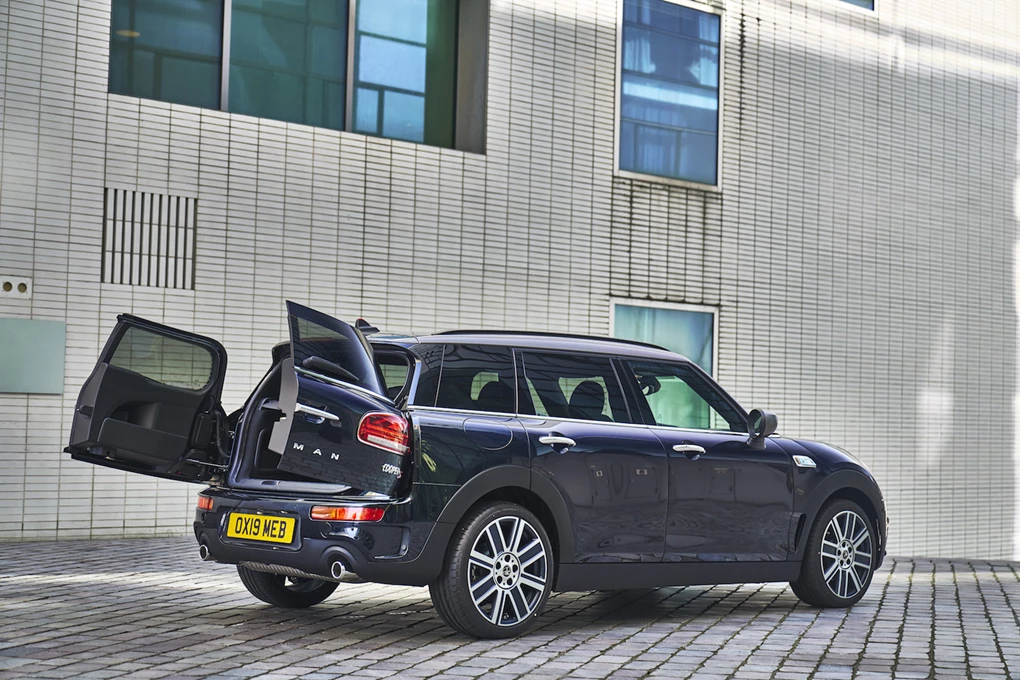 See Available Clubman deals
The Clubman is perhaps the quirkiest option in the Mini range – not least because it blurs the boundaries between being a hatchback and an estate car. Perhaps what the model is best known for is its funky rear doors, which are side-hinged to open like van doors. It's a niche feature, and not only distinguishes the model apart from its siblings, but also nearly every car on sale.
The Clubman is also bigger than the five-door hatchback, offering a larger boot and more rear seat space, which makes it better suited to families.
Countryman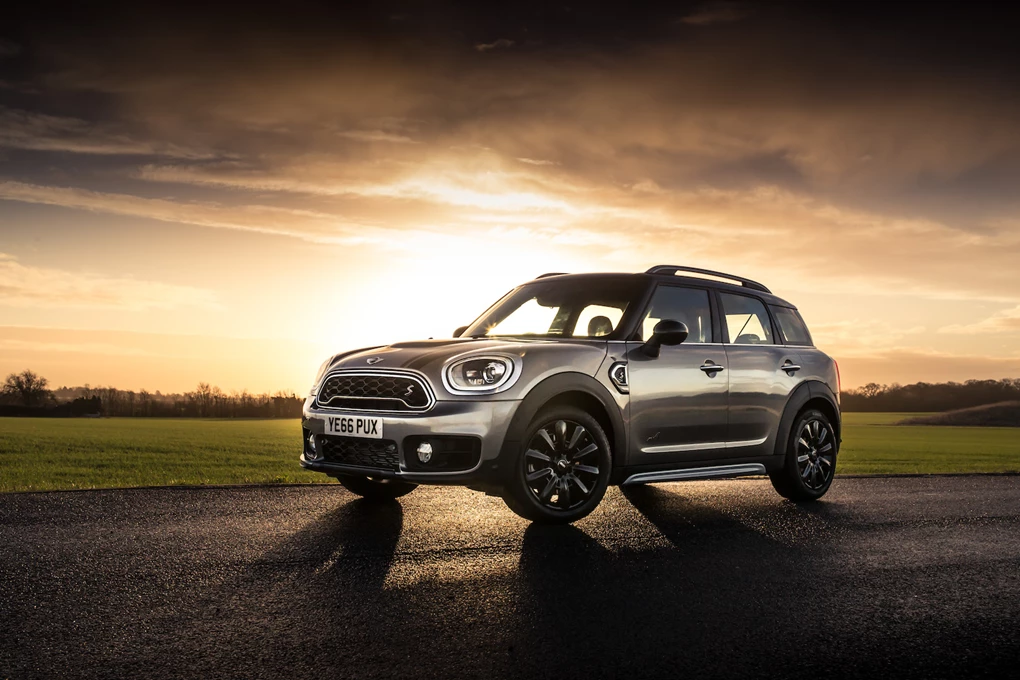 See Available Countryman deals
If you're looking for an SUV or crossover from Mini, this is currently your only option. Not that that's a bad thing, as the Countryman is a stylish and surprisingly practical model that is good to drive – losing little charm over the three-door hatchback.
It has the largest boot of any Mini, and is currently the only electrified Mini on sale ahead of the Cooper S E EV joining the range at the end of 2019. The Countryman plug-in hybrid is an excellent choice for company car drivers, too.
It's really the best model aligned for family duties, so it's little wonder that the model is selling incredibly well.