For many, the BMW 5 Series is the daddy of the executive saloon market as it encapsulates all that a business model should be – comfortable, spacious and efficient.
The most recent version of the saloon was released in 2017, and with it came new technology, a modern look and the latest units from BMW's TwinPower turbo engine line-up.
But why exactly is the 5 Series the business car king? We take a look…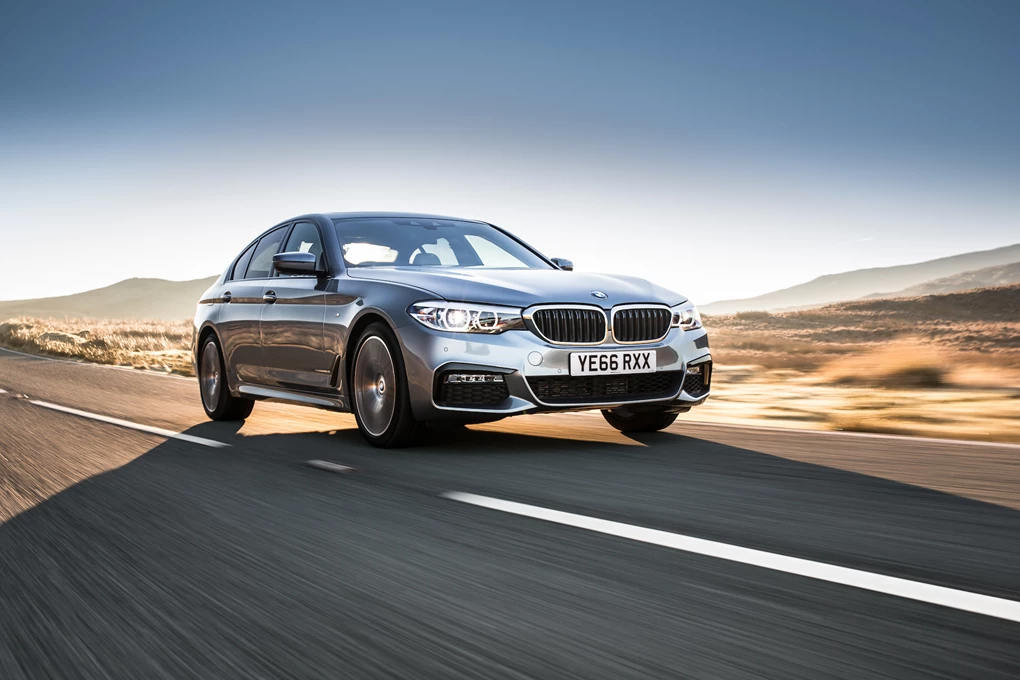 It's one of the best driving saloons available
BMW models have a reputation of being excellent to drive, and the 5 Series is no exception to that rule. With the help of a lightweight construction, the 5 Series can be fitted with integral active steering, xDrive all-wheel drive and drive performance control, which – in their own way – help the driver enjoy their journey even more than they normally would.
BMW also offers drivers with efficient and well-performing engines that use the latest technology from the brand's TwinPower Turbo and EfficientDynamics departments that help reduce emissions and improve fuel efficiency. Only two of the engines on offer can't achieve over 50mpg, with the 530e – which combines a petrol engine and electric motor as a plug-in hybrid – the highlight of the range as it can return up to 141.2mpg.
Enquire now on a new BMW 5 Series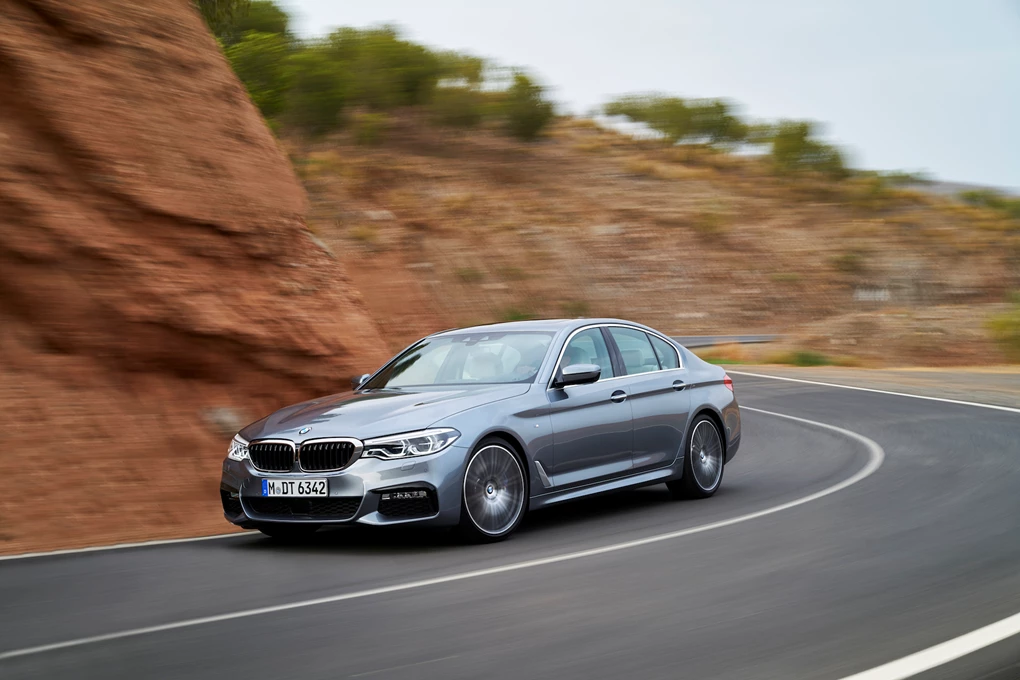 Plenty of excellent technology is on offer
Although not all of these upcoming features are standard, they just show how advanced the 5 Series really is. To improve efficiency, the active air stream system can open and close a valve behind the grille to allow cool air in for the engine and then improve fuel efficiency when its cooled down enough. The smart auto start stop can also predict whether the car will be stationary for an extended period of time to save fuel.
Inside, though, is where BMW has gone for the most advancement, as models can come with gesture controls for the infotainment system and a head-up display that can show navigation instructions and important driver information. The latter can also show when safety systems are in use, such as lane control assistant and active cruise control.
BMW can also fit the 5 Series with adaptive LED headlights that have different settings for both city and motorway environments, and lane departure warning that can track where the car is on the road and keep the car in the lane. Autonomous braking with pedestrian detection is also on offer.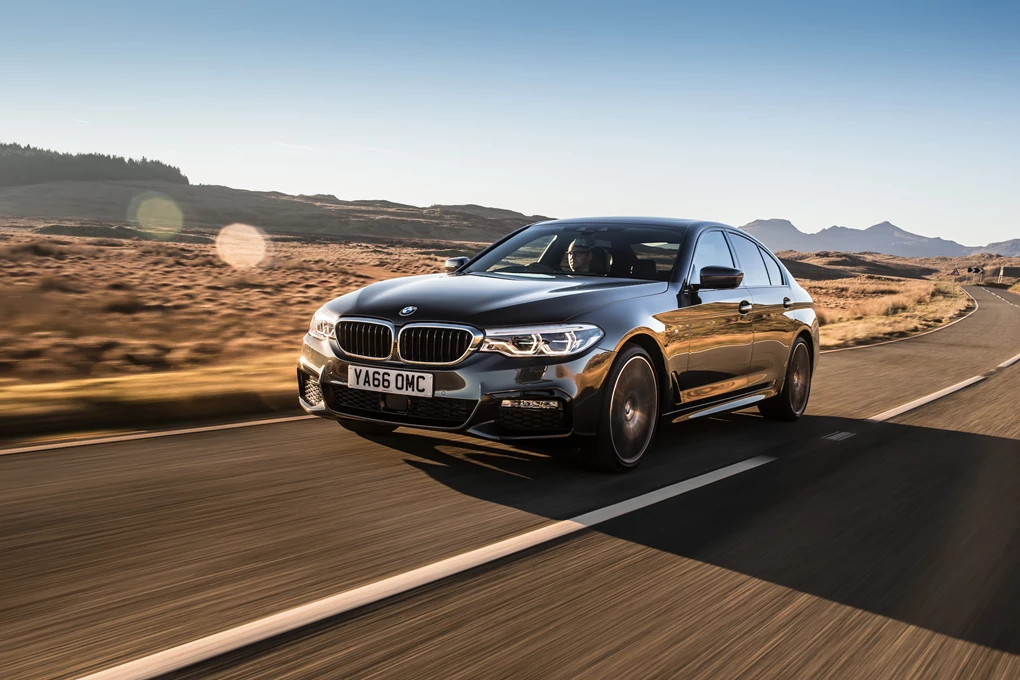 Comfort and space are not an issue
BMW saloons are known for offering plenty of space and premium features, and the 5 Series is no different. Leather upholstery and heated front seats come as standard, and there is no shortage of passenger space – even with the large 530-litre boot behind the back seats. Touring models can offer even more boot space – 570 litres in fact – and that can be further extended by folding down the rear seats, giving you more than enough room to work with.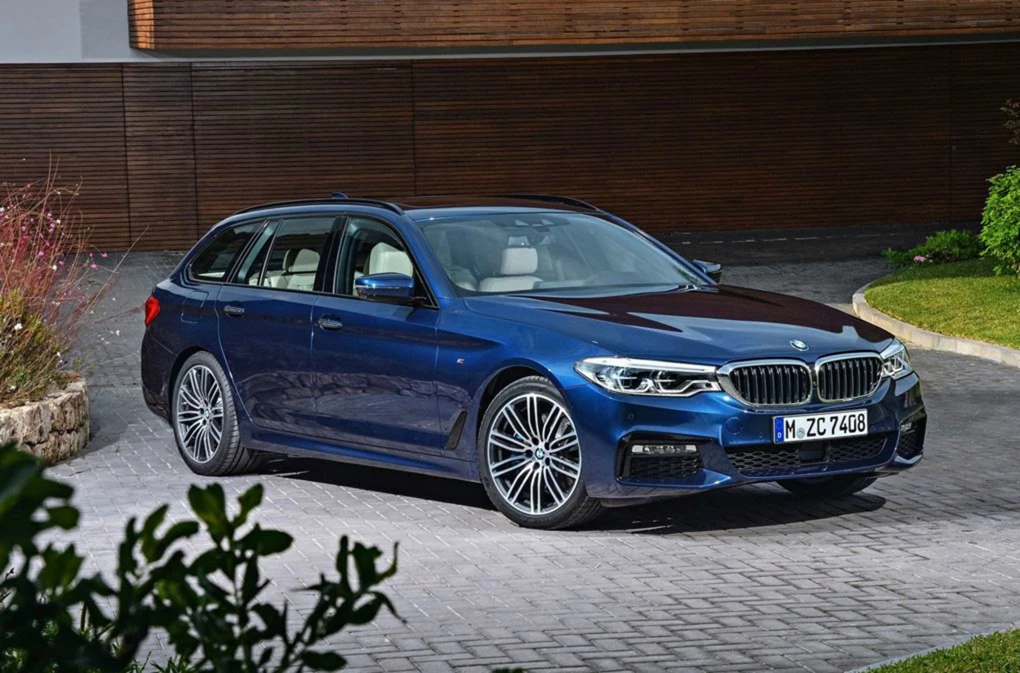 Good news for business users – prices are affordable
If you're on the road an awful lot, you want a car that can be run for a reasonable price and a premium option that is not too expensive. The 5 Series covers both, as business users can get one for as little as £399 per month from selected dealers when fitted with the efficient 520d unit. That is a tantalising deal to say the least.
Test drive a new BMW 5 Series