Surely Mini, a brand focused on small cars, can't make a good crossover? Well, that's where you'd be wrong, because the Countryman demonstrates its ability perfectly.
Space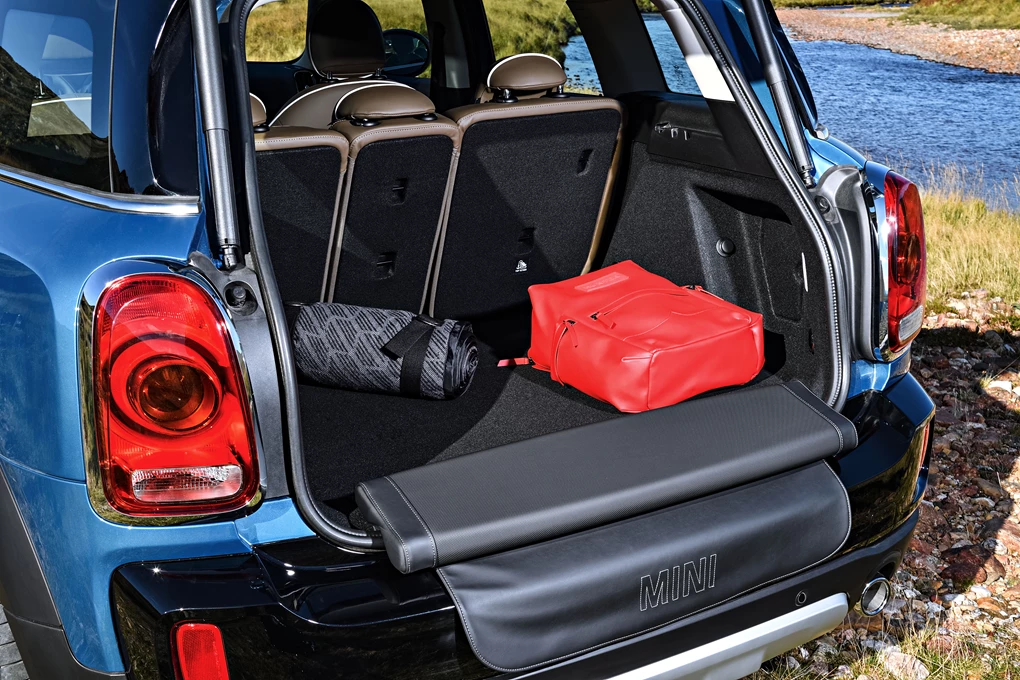 The Countryman doesn't just have a lot of space for a Mini; it has a lot of space full stop. In the cabin, there is a good amount of cubby storage and comfortable room for passenger. Five adults and their belongings can all fit in with no problem whatsoever.
The 350-litre boot is large and a good shape, offering over 100 litres more space over the Mini Hatch. Put the rear seats down, however, and 350 becomes a massive 1,170 – just going to show that a Mini can be practical, despite what its name may imply.
Quality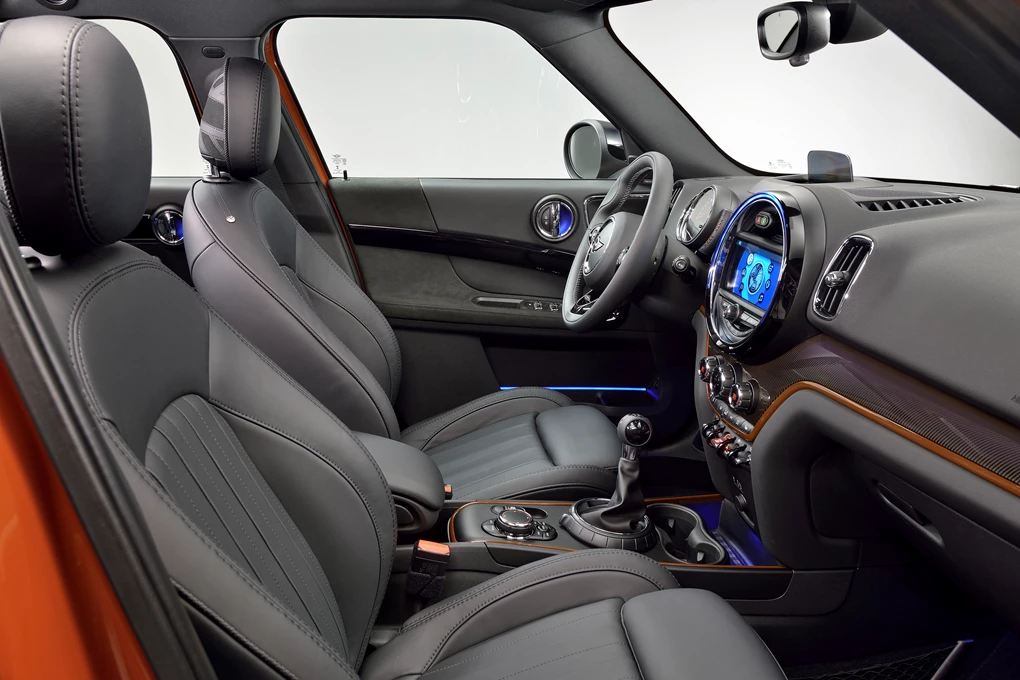 BMW has owned Mini for quite some time now, ushering in a new era for the firm. And this means that every car is made with excellent German quality. The entire cabin looks and feels great. Sure, it's no Bentley or Rolls Royce, but even where plastics have been used, it's all premium stuff.
Range
Mini has always been renowned for offering a good range of variants with each model. This allows buyers to pick the perfect car to suit them, their tastes and needs. The Countryman is thankfully no different.
For the best economy, there's a plug-in hybrid that'll do over 100mpg; and for the best performance, there's a 228bhp John Cooper Works that'll do 0-60mph in just 6.5 seconds. The great amount of choice means there's a Countryman variant out there for everyone.
Kit
See Available MINI Countryman deals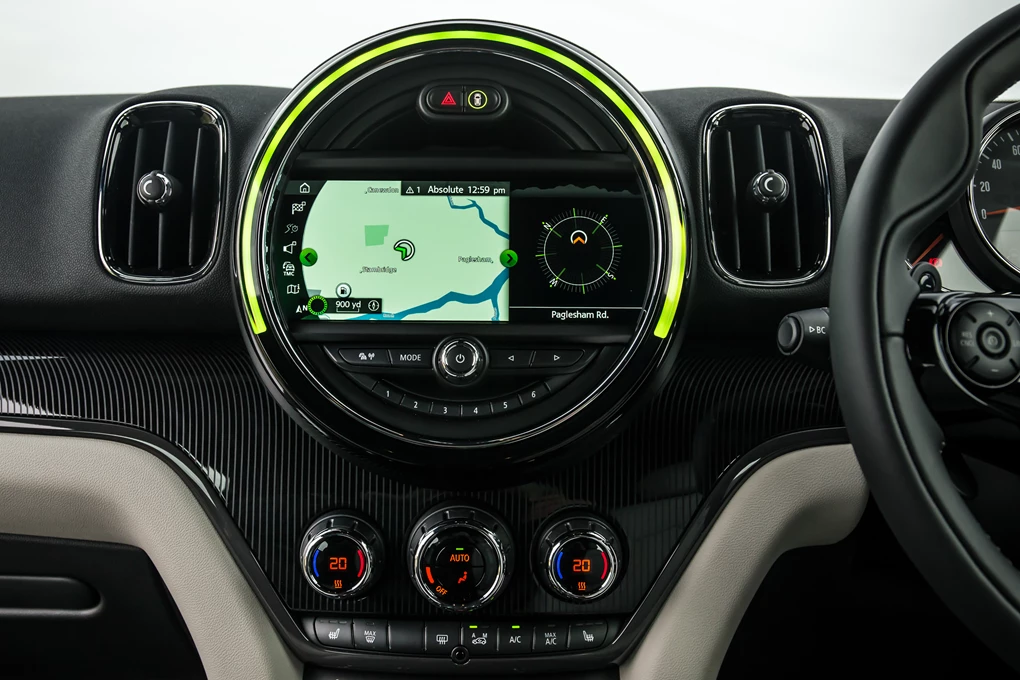 The Countryman is generous with its standard kit, giving away things like SatNav, Bluetooth, and parking sensors across all models. What's more, as standard you get an easy-to-use 6.5-inch touchscreen infotainment system with DAB digital radio. And even if that's not enough, you can upgrade to an 8.8-inch XL system instead.
Things like the Media Pack will get you some fancy upgrades. In this case, Mini will include the bigger infotainment system plus a handy head-up display along with Mini's Connected XL function.
Driving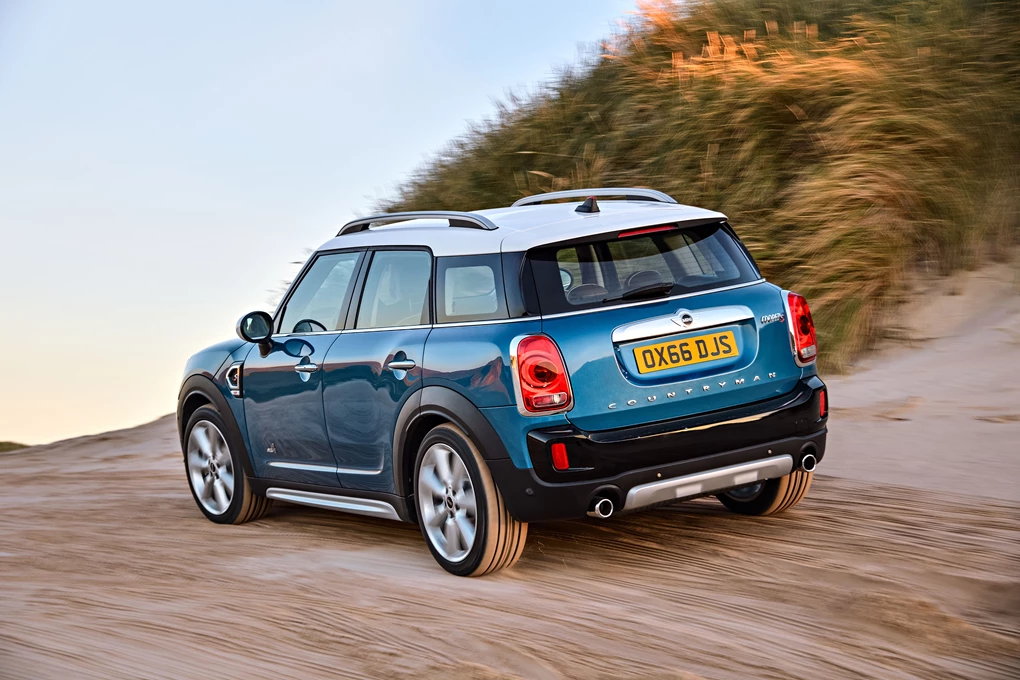 As soon you get behind the wheel of the Countryman, you'll know this is no half-hearted cash-in on the increasingly popular crossover segment. The driving position is perfect, and so are the comfy supportive seats. The suspension absorbs bumps nicely, yet isn't too soft that it negatively affects handling. It's not too bad off-road either! This is truly one surprisingly capable and versatile machine.