Introduction
An all-new Alfa Romeo doesn't come around very often, so it's unsurprisingly quite big news when one does. But there's been quite the wait for the new Tonale – the Italian manufacturer's small SUV that was first shown in 2019. 
Slotting in the Alfa range beneath the Stelvio, the firm has thrown plenty at this new model, not least its fully electrified powertrains, which are a first for this brand. There's loads of new technology on display here too, including a fully integrated Amazon Alexa assistant that can seamlessly connect with any of the smart devices you have in your home.
Yet retaining the familiarly smart and upmarket styling we're used to from Alfa Romeo, can the Tonale be a genuine competitor to models like the BMW X1 and Mercedes GLA?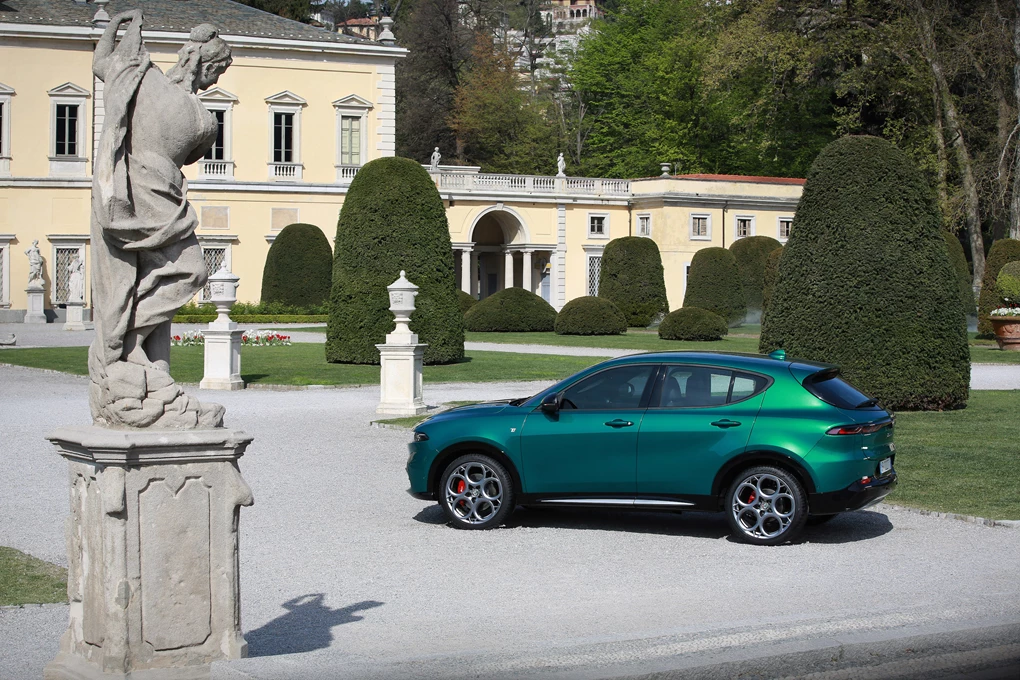 Performance
Initially there's just a single engine option coming to the UK – a mild-hybrid 1.5-litre turbocharged petrol engine paired with a compact electric motor that allows for a very small fraction of EV-running ability, such as when parking and at very low speeds. A seven-speed dual-clutch automatic transmission is also used, with all drive being delivered to the front wheels. 
In terms of figures, this setup delivers 158bhp and 240Nm of torque, allowing for a 0-60mph time of 8.8 seconds and a top speed of 130mph. It's pretty good when it comes to efficiency too, with Alfa Romeo claiming 49.6mpg along with relatively CO2 emissions of 130g/km. 
A powerful 272bhp plug-in hybrid version of the Tonale is also due late in 2022, bringing all-wheel-drive and a claimed electric range of up to 50 miles.
Ride and handling
Despite only being a mild-hybrid, the Tonale does well when it comes to low-speed electric running, making it quiet and very pleasant around town. Though the engine cuts in quite quickly, it's a very smooth transition. Though its performance figures don't look all that good on paper, it's reasonably brisk, while it's good down twisty roads thanks to its pleasant and accurate steering and well-kept body control. 
Our test car came equipped with adjustable dampers, but it's worth leaving the car in the 'standard' setting as it's far too firm in sportier modes. The main weakness with the way the Tonale drives, though, is its automatic gearbox, which is slow to react and detracts from an otherwise pleasant package.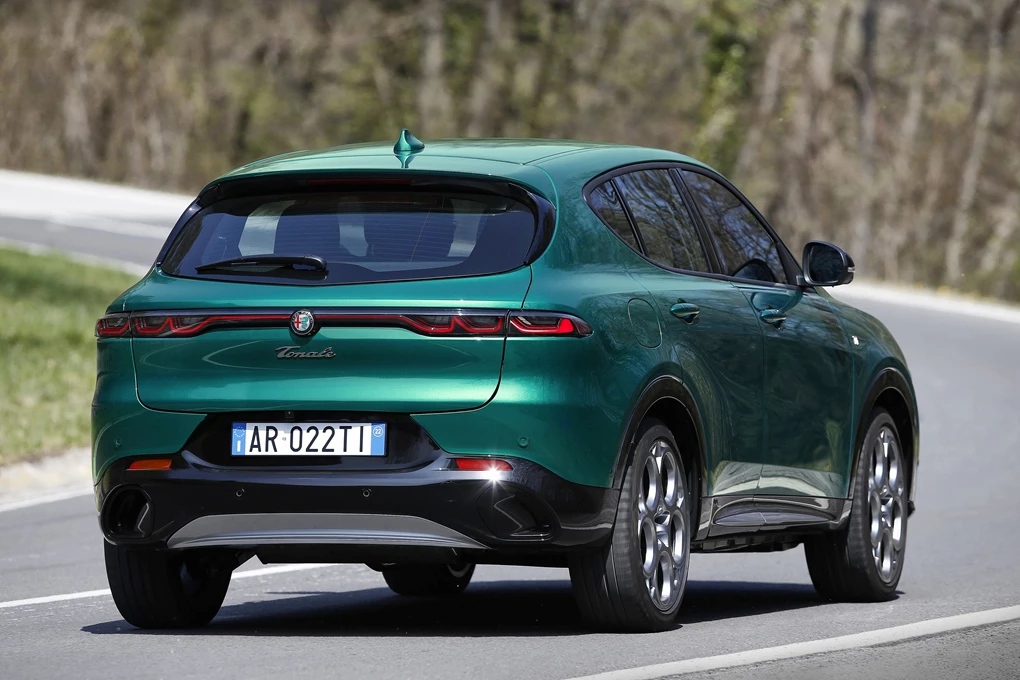 Interior
Technology-wise, the Tonale feels like a real step up for Alfa Romeo, with its large touchscreen and digital dials both being clear and responsive, and a step above those found on the brand's older Giulia and Stelvio models. It falls short when it comes to quality, though, with some quite cheap-feeling plastics around the switchgear meaning the Tonale doesn't come across as premium as you would hope. 
One issue where the Tonale can't be faulted, though, is when it comes to interior space. The room in the rear is particularly generous, with adults having no trouble getting comfortable. The 500-litre boot is also a fantastic size for a car in this class, and is a useful shape with easy access too.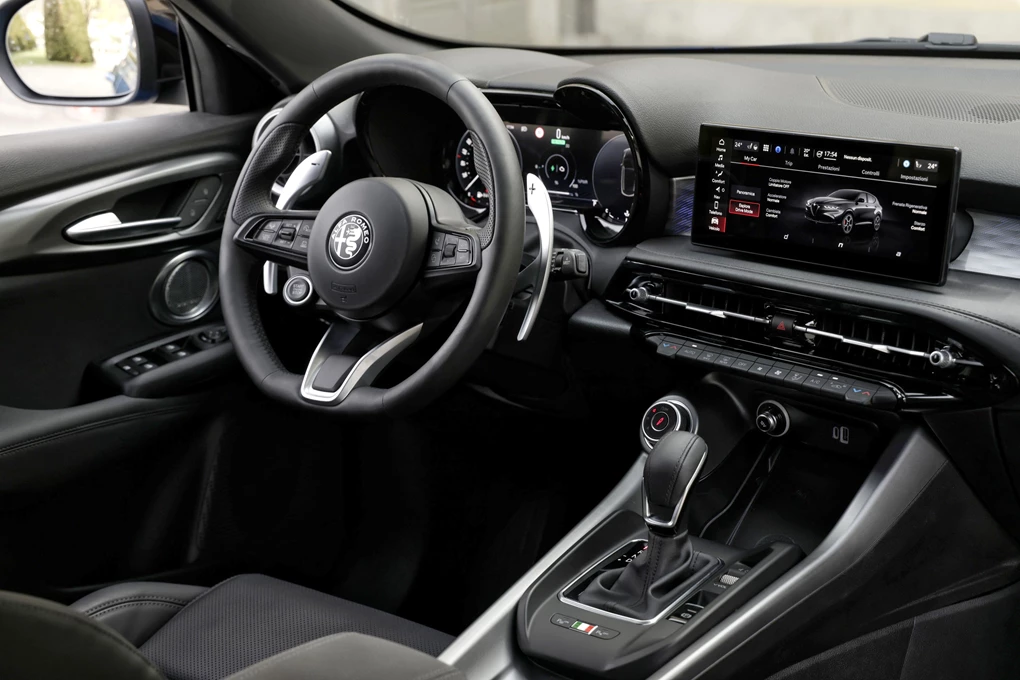 Equipment 
Alfa Romeo is still finalising full specifications on the Tonale, but we know that three versions will be offered in the UK – the Ti, Veloce and Edizione Speciale launch edition. 
Loads of standard equipment is included, though, such as Matrix LED headlights, a reversing camera, wireless smartphone charging and a 12.3-inch digital instrument cluster and 10.25-inch touchscreen. 
The Veloce meanwhile brings larger 19-inch alloy wheels and adaptive suspension setup. The spec on Edizione Speciale versions is still being finalised.
Cost
Though pricing for the Tonale hasn't been confirmed yet, the firm has stated that this SUV will start from around £35,000. 
That puts it firmly in the contention of rivals like the Audi Q3, BMW X2 and Mercedes GLA, all of which have lower starting prices.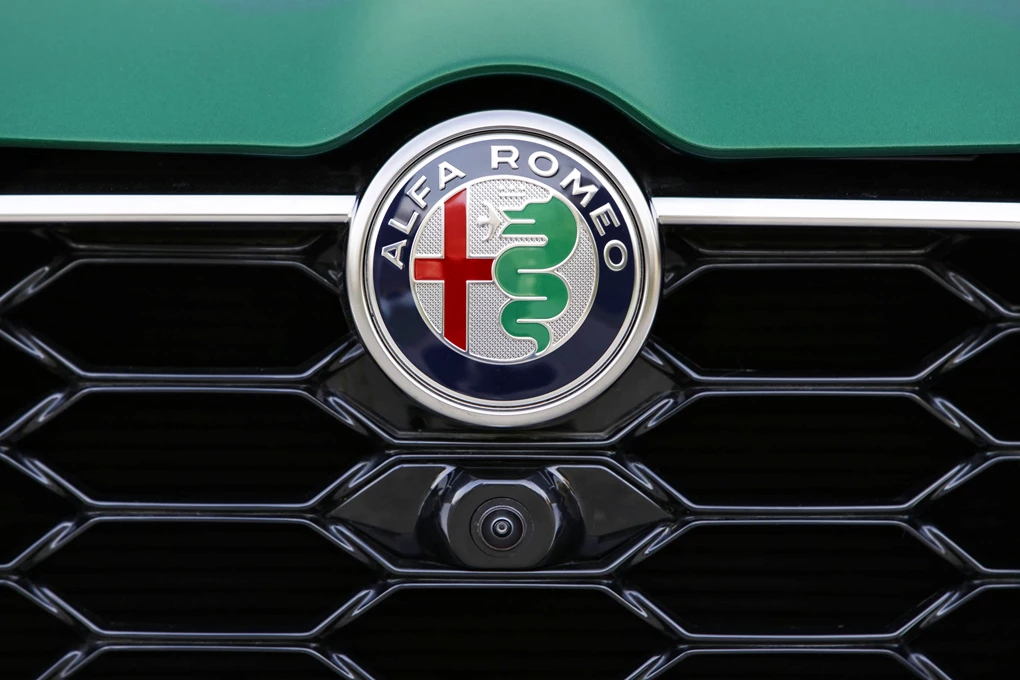 Verdict
The Tonale feels like a step forward for Alfa Romeo, and it will undoubtedly see this brand's sales grow, with the compact SUV market being big bucks these days. In terms of spaciousness, technology and style it's pretty hard to fault. 
However, there are some issues that let it down – particularly those relating to quality and its gearbox. Though the Tonale will appeal to buyers looking for something different to the usual premium brands, those cars from Audi and Mercedes look like they'll remain the better choices in this class.
Enquire on a new Alfa Romeo