Introduction 
With the SUV and crossover markets in a boom right now, it's no surprise to see demand for coupe-turned crossovers continuing to rise.
These models promise the looks and appeal of a coupe, but in the form factor of a practical and high-set SUV — and there's no shortage on the market. BMW has long been there with its X6, while Mercedes-Benz has come into the mix with coupe variants of its GLE and GLC.
Audi has done similar too with the Q8 — though that car was designed from the outset as a sleeker option. For one adapted, step in this — the Q3 Sportback.
There's not too much new here, remaining largely similar to the Q3 on which it's based. Crucially though, it features a slope to its rear roofline, along with a handful of tech tweaks. We'll come to that…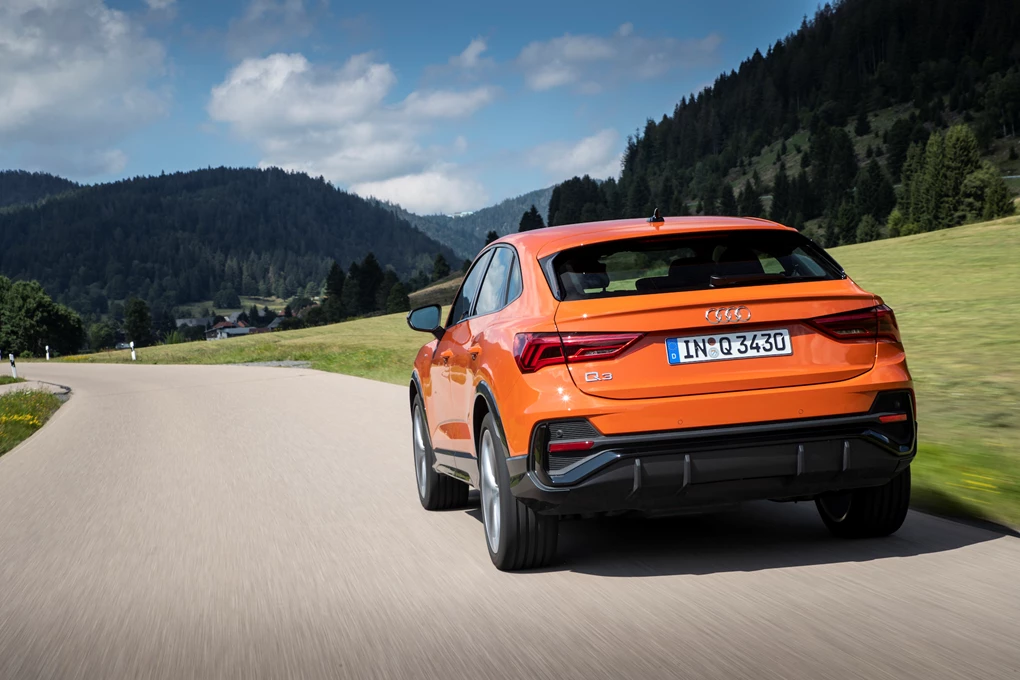 Performance
Powering our Audi Q3 Sportback test car is a 2.0-litre turbocharged four-cylinder petrol engine, delivering 227bhp and 350Nm of torque to the front wheels via a seven-speed automatic gearbox. The result is a claimed 0-60mph time of 6.3 seconds, with a top speed of 144mph.
The engine is fairly unassuming in its operation. It's not as fast as the numbers may make you think, but it's far from a slouch and is well refined when cruising along.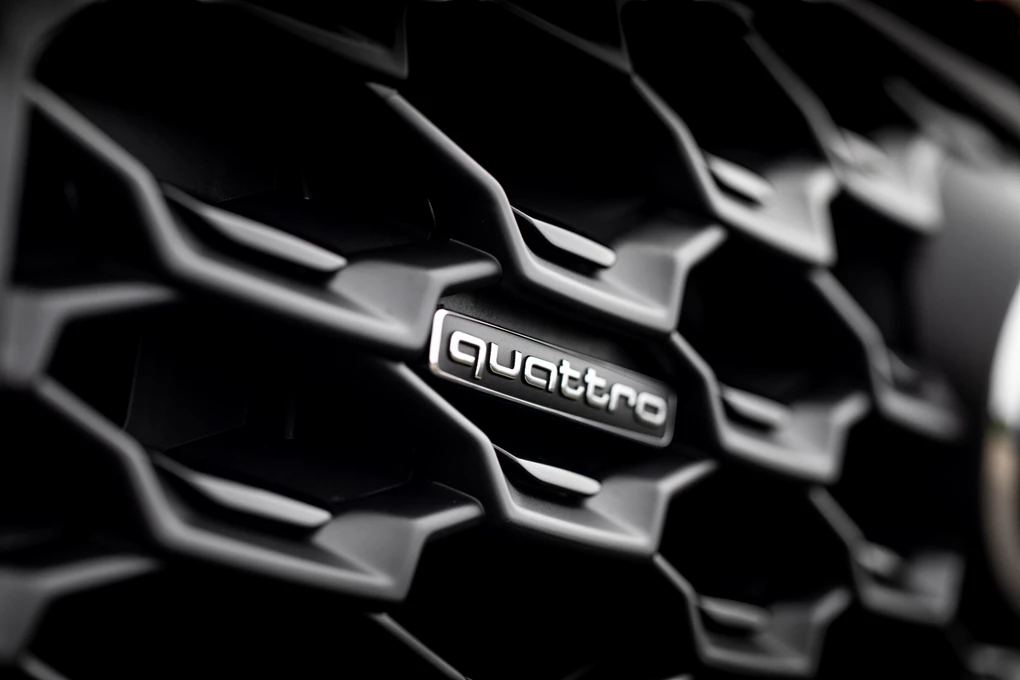 Ride & Handling
We wouldn't call the Q3 Sportback the last word in involvement, but the chassis is reasonably interesting thanks to its adaptive damping system on our test car which allows for a degree of engagement. Standard springs induce body roll somewhat, though it's of no real hindrance to the car. Town driving is really easy too, thanks to well-weighted steering which makes tighter manoeuvres easy to control — in combination with a respectable turning circle.
As we drove the car on ultra-smooth roads about the German Black Forest, it's hard to give a flat verdict just yet on how it will ride on UK roads just yet. The early signs are certainly promising though.
See Available Q3 Deals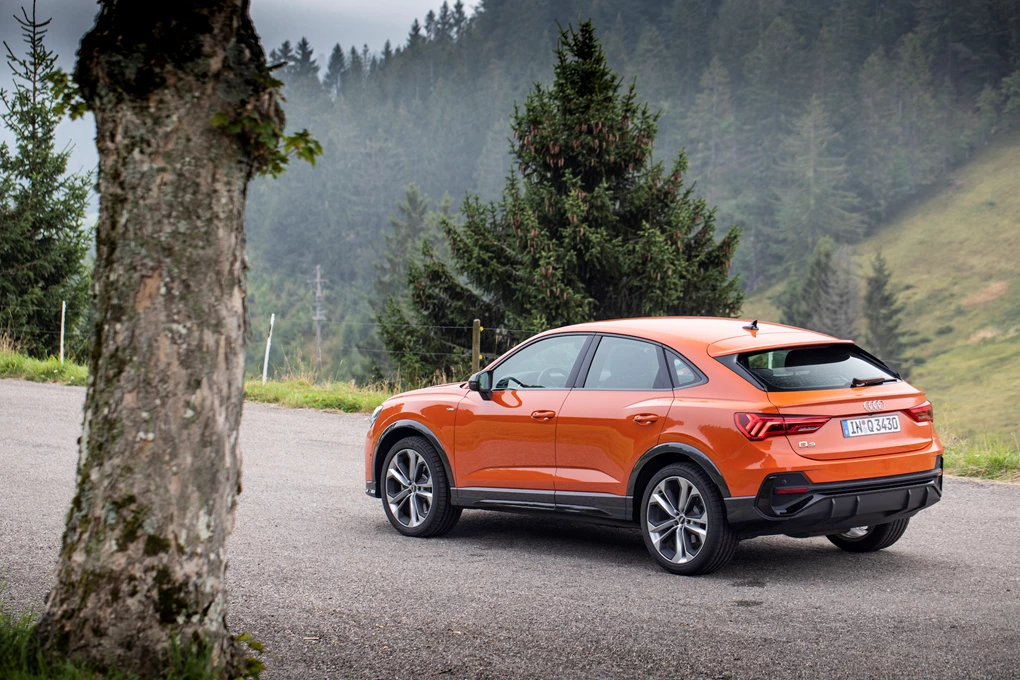 Interior & Equipment
You'd be hard-pressed to differentiate the Q3 Sportback from its regular sibling by simply sitting in the car — but that's no bad thing. Premium-feel materials come in abundance, while overall fit-and-finish is at a very high standard. Its sloped roofline doesn't compromise on boot space either, remaining at 530 litres.
Full pricing hasn't been finalised for the Q3 Sportback, but Audi UK expects it to kick off around £32,340.
Standard fit exterior items include 18-inch alloy wheels, electrically folding door mirrors plus LED head- and taillights. Inside the car, Audi's Virtual Cockpit System is present and is flanked by a 10.1-inch infotainment display.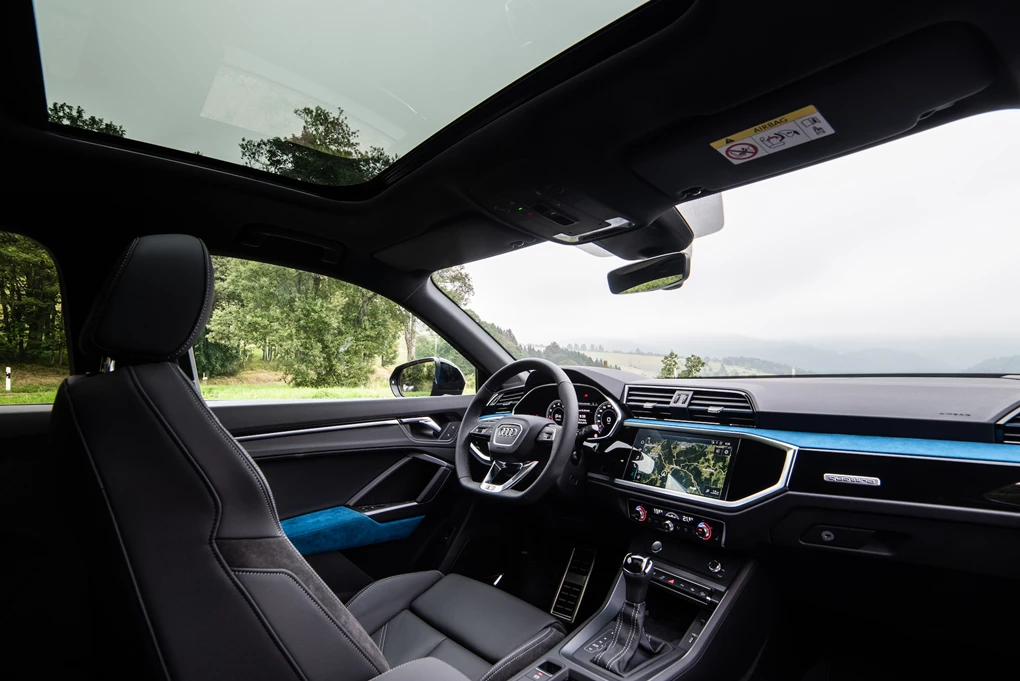 Cost 
Audi claims the car is possible of returning 31.4-31.7mpg in mixed driving conditions in this spec tested. That does mean it's going to be on the pricier side of things to run on a daily basis at hot hatch levels of efficiency.
Insurance grouping has yet to be confirmed, while its 174g/km CO2 output puts it in the £855 first tax payment bracket.
Verdict
Audi has certainly upped the appeal of its Q3 Sportback — adding an extra sense of style without compromising on practicality. Levels of equipment continue to be generous, and fit-and-finish comes in at a very high standard. On top of all that, it's actually quite fun to drive too.
Although its high running costs are likely to put a fair few buyers off the more potent models.