Introduction
Though SUVs might be all the rage these days, BMW is a brand that's remaining committed to the more practicality-focused MPV segment, with its 2 Series Active Tourer just returning for a second generation. 
Packing a stylish and more bold design, it also takes technology inspiration from the brand's flagship iX electric SUV, using its latest software and media systems for the best possible experience. 
While launching this month in petrol and diesel form, the brand will expand its line-up next year to include a pair of plug-in hybrids, bringing greater performance and efficiency to this BMW's range. While the German marque was keen to stress that our test cars were prototype models, they seemed pretty close to the finished article. But on first impressions, will this become the 2 Series model to choose?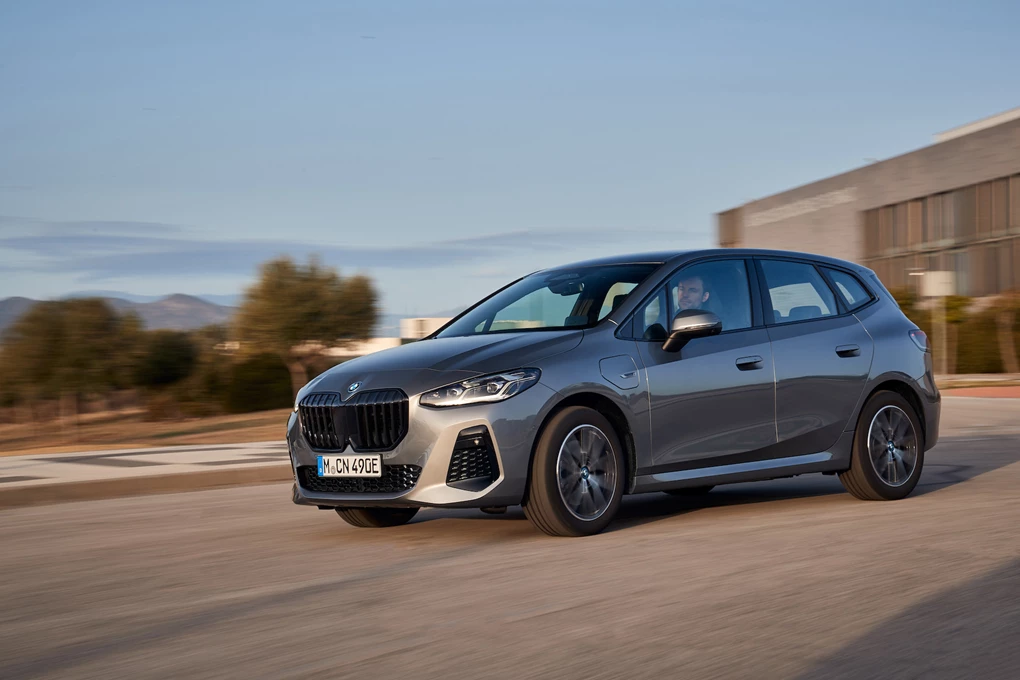 Performance
BMW offers a variety of engine options with the 2 Series Active Tourer. Things kick off with the 218i, bringing a three-cylinder 1.5-litre petrol with 134bhp and a 0-60mph time of just under nine seconds. BMW also claims up to 41.5mpg.
Up next is the 220i, which uses the same engine but produces 168bhp, resulting in a shortened 0-60mph time of 7.9 seconds yet with slightly improved economy - BMW claims between 43.2 and 47.9mpg combined. 
We step up to a four-cylinder 2.0-litre turbocharged petrol engine in the 223i, bringing a healthy 201bhp and a 0-60mph time of 6.8 seconds. BMW also claims between 42.8 and 47.1mpg, so there isn't too much of a penalty for that extra performance.
The final option, for now, is the 218d, which uses a four-cylinder 2.0-litre diesel engine. With claimed consumption figures of between 53.3 and 58.9 it's the most efficient, but will still manage the 0-60mph dash in 8.6 seconds. 
This plug-in hybrid model, which will join the fray soon, combines a 1.5-litre turbocharged petrol engine with an electric motor and battery. In this 230e, it produces an impressive 322bhp - enough for a 0-60mph time of just 5.3 seconds. Despite this, BMW claims it'll return up to 256.8mpg when fully charge while emissions stand at between 22 and 30g/km CO2 depending on wheel size. It'll manage 55.9 miles of electric-only power as well.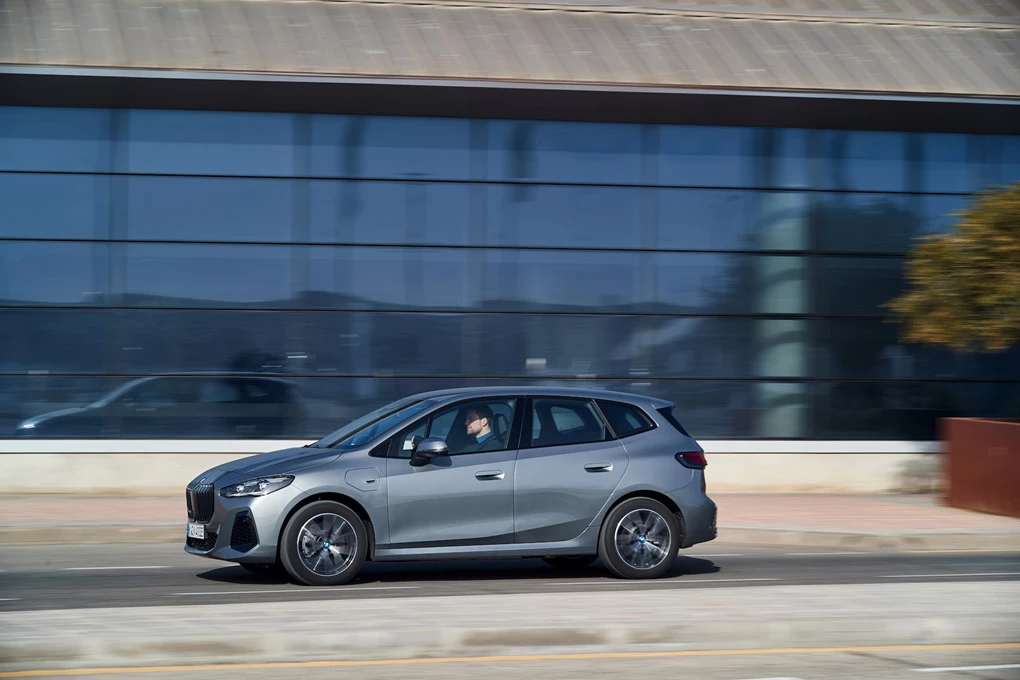 Ride and handling
We drove the 2 Series Active Tourer in 230e flavour, with its most potent hybrid available. In M Sport specification the Active Tourer gets a sportier suspension and though this does translate to a slightly firmer ride, it does give the car a whole lot more confidence in the bends. This 1.5-litre hybrid more than punchy enough for most occasions, too, but really does settle down when at a cruise. The ability to drive around on all-electric power really does elevate the premium experience, too, combining with the hushed cabin to create a relaxing experience.
The steering is well judged while the slightly raised seating position helps to give you a great view of the road ahead.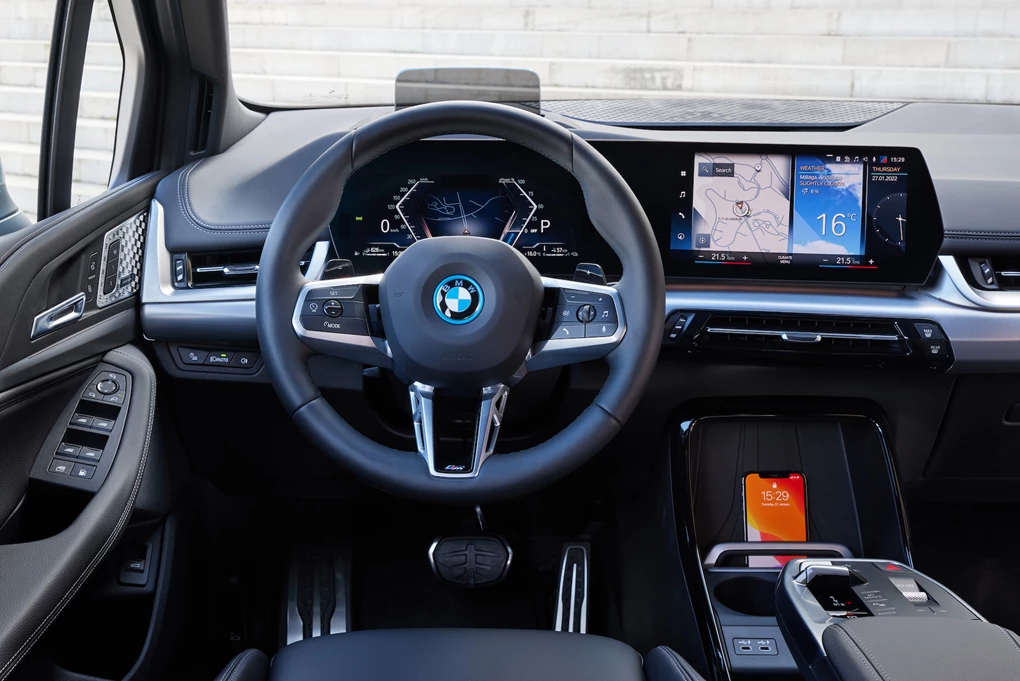 Interior
Of course, a car like the Active Tourer is designed to be spacious and practical, which is why BMW has fitted it with some really clever touches. One of the standout features is the sliding rear seat configuration, which allows you to slide the chairs forward or back depending on whether you want more legroom for passengers or additional boot space. These seats also split 40:20:40, so there are plenty of options when it comes to storage. 
Then there's the boot itself, which measures 470 litres as standard or up to 1,455 litres with the rear seats folded down in the regular 2 Series Active Tourer. Courtesy of its batteries the hybrid version does suffer a penalty, with 406 and 1,370 respecitve litres on offer.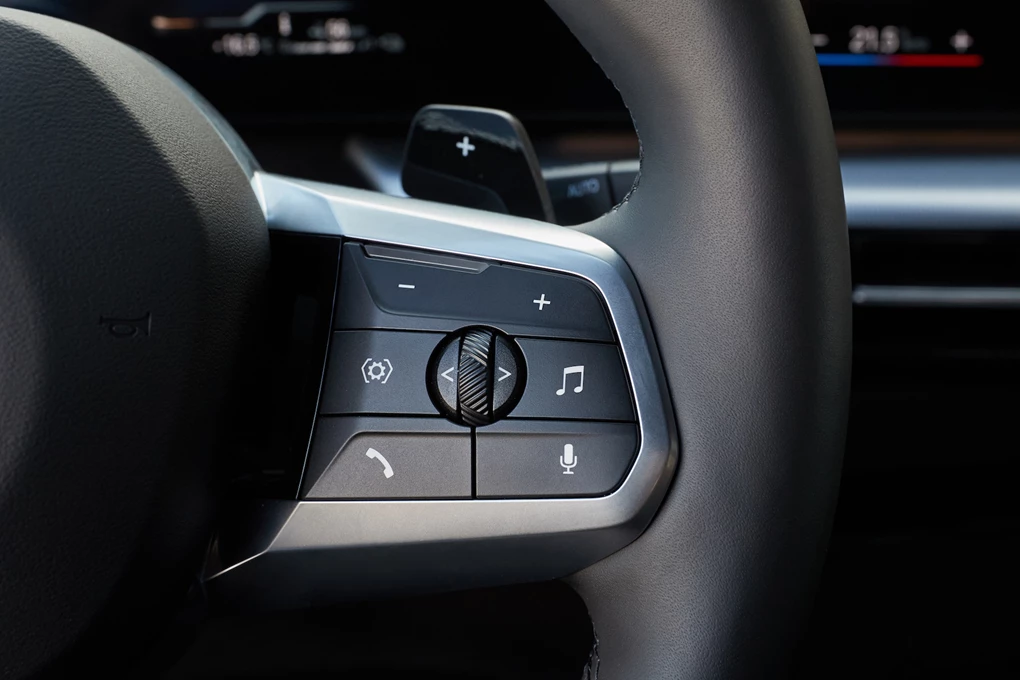 Equipment 
BMW has taken a value-focused approach with the 2 Series Active Tourer, giving it plenty of standard equipment to entice buyers away from other brands. That doesn't mean you're getting cut-price tech, mind you, with the Active Tourer's 10.25-inch infotainment setup being the exact same as you'll find in BMW's iX electric flagship. There's no rotary controller dial here - a first for a BMW - with the screen instead controlled via touch or voice. 
All cars get two-zone climate control as standard as well, along with rain-sensing wipers and automatic headlights. M Sport cars get larger alloy wheels, redesigend bumpers and a 15mm drop in ride height over the standard 2 Series Active Tourer.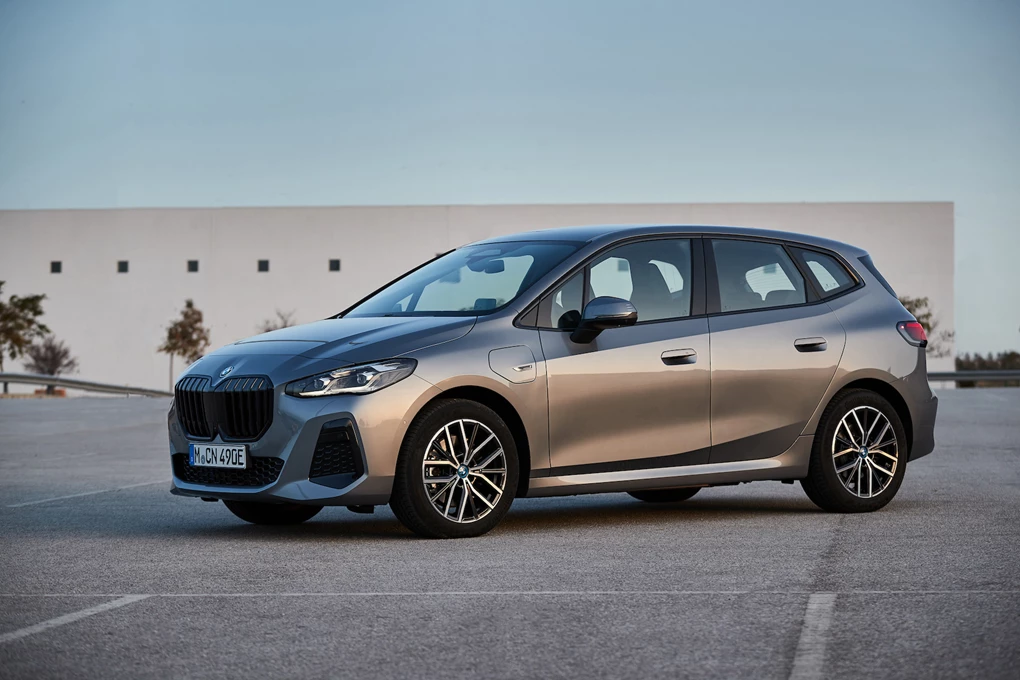 Verdict
This plug-in hybrid 2 Series Active Tourer will no doubt appeal to a lot of drivers. It's spacious, well made and efficient, but it's also impressively fast - and will leave a lot of motorists surprised at just how quickly it can get away from the line.
But this performance is also backed by a well-made cabin and striking exterior design. The previous Active Tourer proved to be a real hit for BMW and it looks like this new version could only go on to greater heights. 
Enquire on a new BMW 2 Series