Introduction
Despite being in the UK for less than a decade, Dacia has quickly established itself a solid customer base, with buyers drawn to its range for one main reason – low prices. 
The Lidl and Aldi of the car world, Dacia's Sandero has been the UK's most affordable new car on sale since its introduction in 2013, vastly undercutting rivals by a significant margin. But there were always drawbacks to this supermini – mainly a drab and cheap-feeling interior and sub-par driving experience. 
But now Dacia is back for a second generation, and is hoping to shake things up – sitting on the same underpinnings as the latest Renault Clio (the French firm owns Dacia), being roomier and also smarter to look at as well. So can it truly bring Dacia into the mainstream? Let's find out.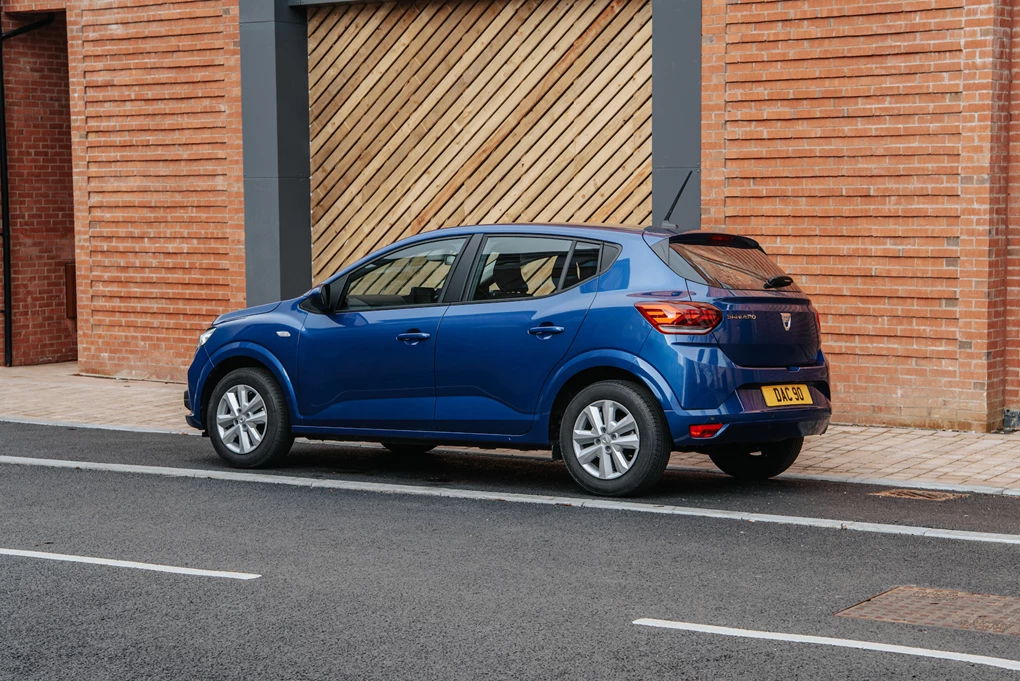 Performance
Dacia has resisted electrification on the latest Sandero, with the model available instead with a choice of petrol options and also a Bi-Fuel LPG option. 
Let's begin with the entry-level option, which helps to keep the Sandero's price as low as it is – a naturally-aspirated 1.0-litre petrol engine (badged SCe 65) kicking out a weak 64bhp, with a 0-60mph time of 16.5 seconds making it one of the slowest cars on the market today. 
More preferable would be the turbocharged 1.0-litre unit (TCe 90), which produces 89bhp and allows for a 0-60mph time of 11.5 seconds. It comes with a six-speed manual as standard, though a CVT automatic is available – this being the first auto available in the Sandero. 
Our test car used the Bi-Fuel option, which features a 99bhp 1.0-litre unit that can be run on either petrol or LPG, with the fuels combined allowing for around 800 miles of overall range – virtually unheard of on a car of this size. It shares very similar performance figures to the 89bhp model – reaching 60mph in 11.4 seconds.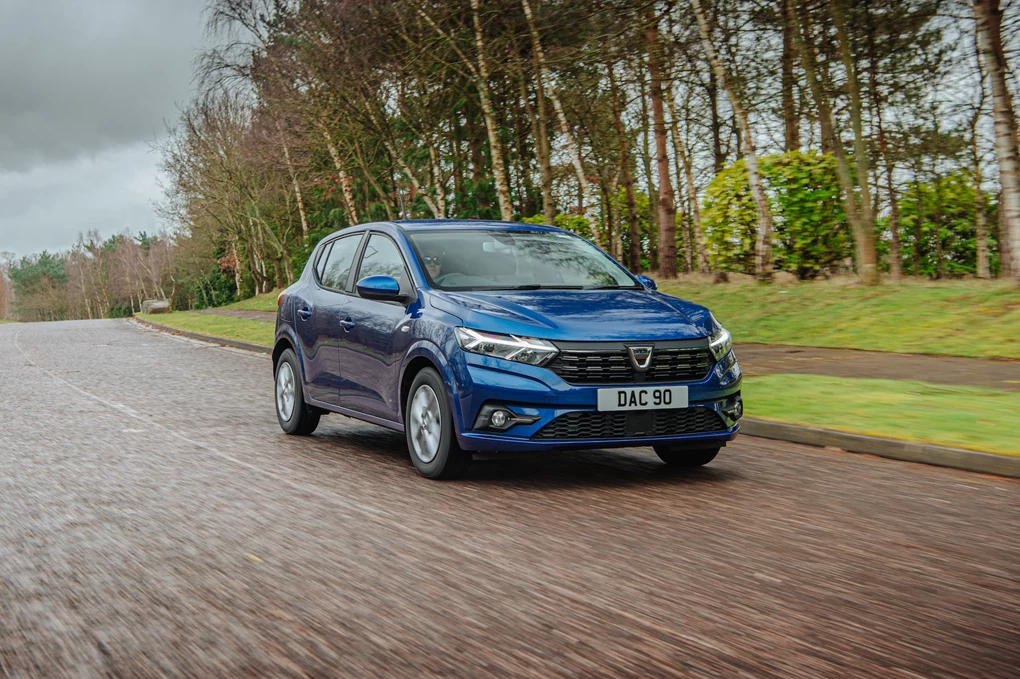 Ride and handling
Before, the Sandero's refinement was well off the pace of rivals, and was where its cheap roots really shone through. 
The latest model is very different, though, and feels far more like a Clio to drive than it does a Dacia. Refinement has been improved dramatically, while the turbocharged engines deliver all the punch most will expect from a car of this size. All models are also very comfortable as well, with smaller wheels helping matters, further.
It won't be bought for its driving thrills, and it certainly won't be troubling a Fiesta any time soon, but with light steering and light controls, great visibility and a comfortable ride, it will prove to be an easy car to live with for many, which is important in this class. 
The only real weakness is its safety record, with driver assistance technology way off the pace of rivals – something that recently earned it a sub-par two-star safety rating from Euro NCAP.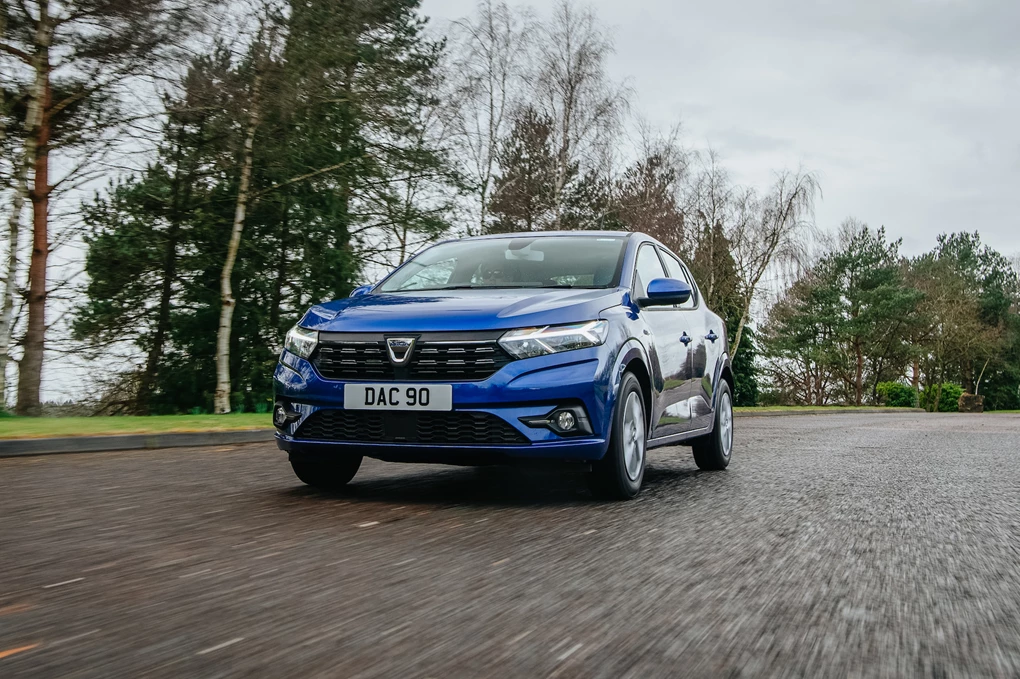 Interior and equipment
In previous times, it was the Sandero's cabin that was its weakest link – looking and feeling just as cheap as its price suggested. But this new model's cabin is vastly improved, with more pleasant plastics used (admittedly they're still quite hard and cheap, but far better disguised), as well as a stylish new fabric strip across the dashboard. The ergonomics are good too, with an uncomplicated design that's easy to operate. 
Top-spec Comfort versions also come with a new eight-inch touchscreen, bringing smartphone mirroring and satellite navigation, with the system being surprisingly slick considering the Sandero's affordable price. Another big asset to this Dacia is its hugely roomy interior, which offers class-leading rear space that's suitable even for taller adults, as well as a 328-litre boot. 
In terms of trim levels, you can choose between the Access, Essential and Comfort. 
Access versions are sparse to say the least, not even getting painted bumpers or a radio, though they do come with LED headlights, a trip computer, speed limiter and electric front windows. 
The Comfort is up next, bringing more attractive 15-inch steel wheels and painted bumpers, along with air conditioning cruise control and DAB radio and Bluetooth, At the top of the range, the Comfort – which most buyers are expected to go for – brings keyless entry, front fog lights, a reversing camera and the aforementioned eight-inch touchscreen system.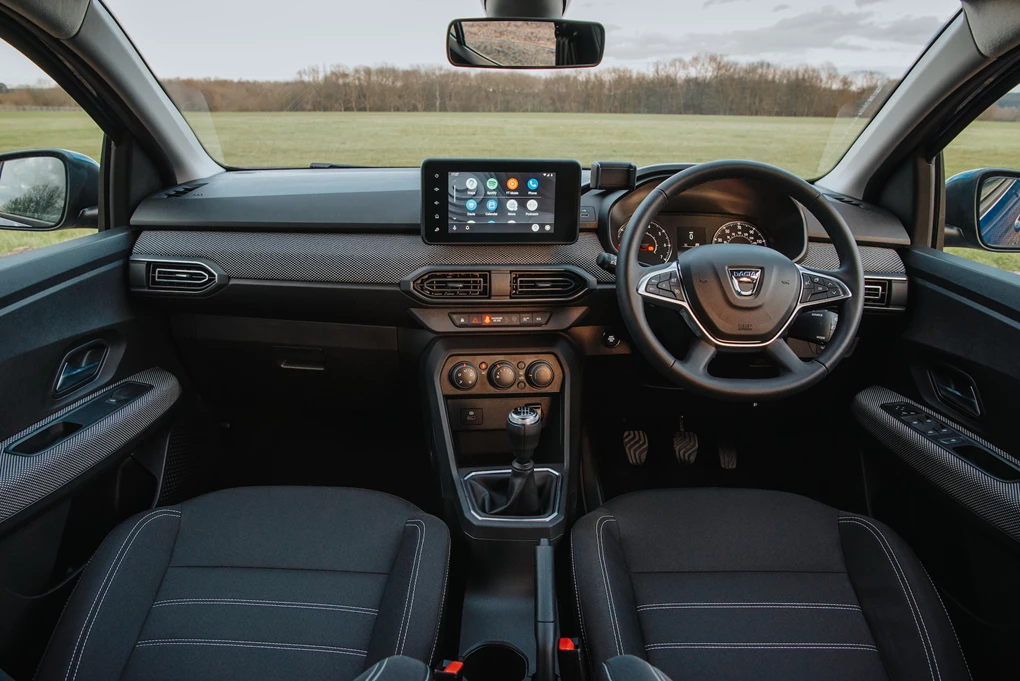 Cost
Still the Sandero's stand-out factor is its price, which kicks off from just £7,995 – roughly half what the cheapest Renault Clio would set you back. 
Admittedly you'll want to spend a further £1,000 for the Essential model to get more creature comforts, while top-spec versions cost £12,000. That's still a huge amount of car for the money, though.
Running costs will also be very attractive, with all petrol options returning around 50mpg, even in real-world conditions. You can also save money through the LPG model, too, as this fuel is available at roughly half the price of petrol.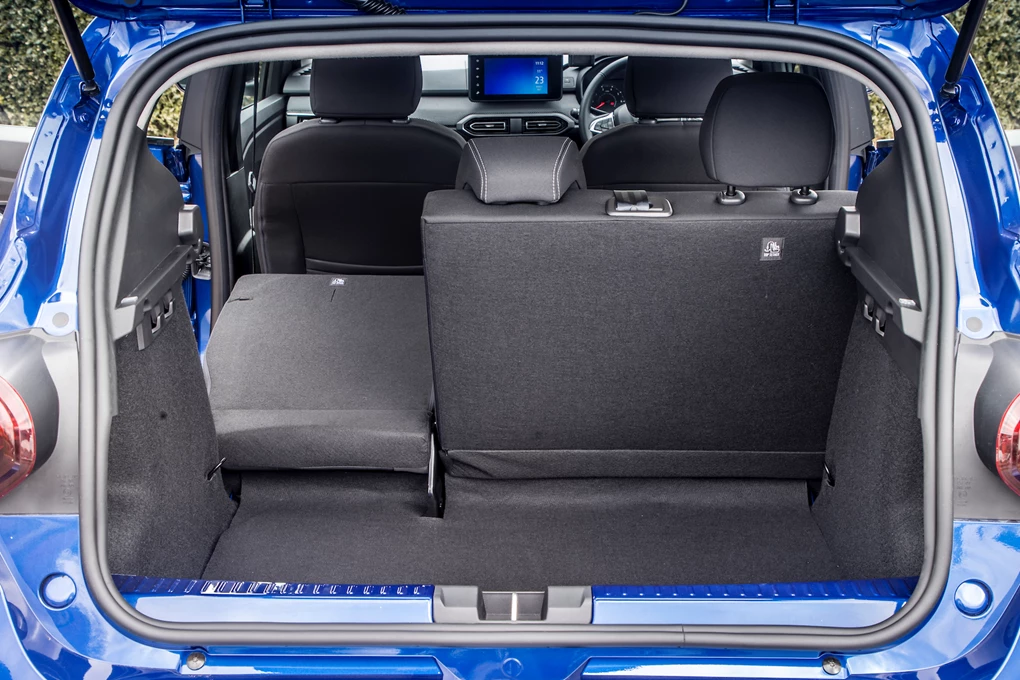 Verdict
This new Sandero has been improved in virtually every area. It's now better to look at, far more pleasant inside and more pleasant to drive as well. Add in its still astonishingly low list price and roomy interior, and it's an especially attractive supermini. 
Though you'll want to skip the entry-level models for their sparse kit list, and the safety rating is questionable, the Sandero remains more appealing than ever before. 
Enquire on a new Dacia Sandero