Introduction
The popularity of SUVs makes it virtually impossible for nearly all car manufacturers to ignore, and were it not for these models, many would be struggling to make ends meet. This applies to firms such as Porsche and Bentley, as well as Maserati. 
This Italian luxury marque introduced the Levante in 2016 as its first SUV, with the model now being its most popular car. Maserati is now expanding the line-up with a second smaller car of this bodystyle – the Grecale. 
Designed to rival the Porsche Macan and Range Rover Velar, the Grecale is based on the same underpinnings as the Alfa Romeo Stelvio, which are very solid foundations. That said, Maserati has extended the size of it to enable class-leading levels of roominess, while also introducing electrification, with two mild-hybrids available from launch. An EV is due in 2023, too. 
But is the Maserati Grecale set to change this brand's fortunes? Let's get behind the wheel and see.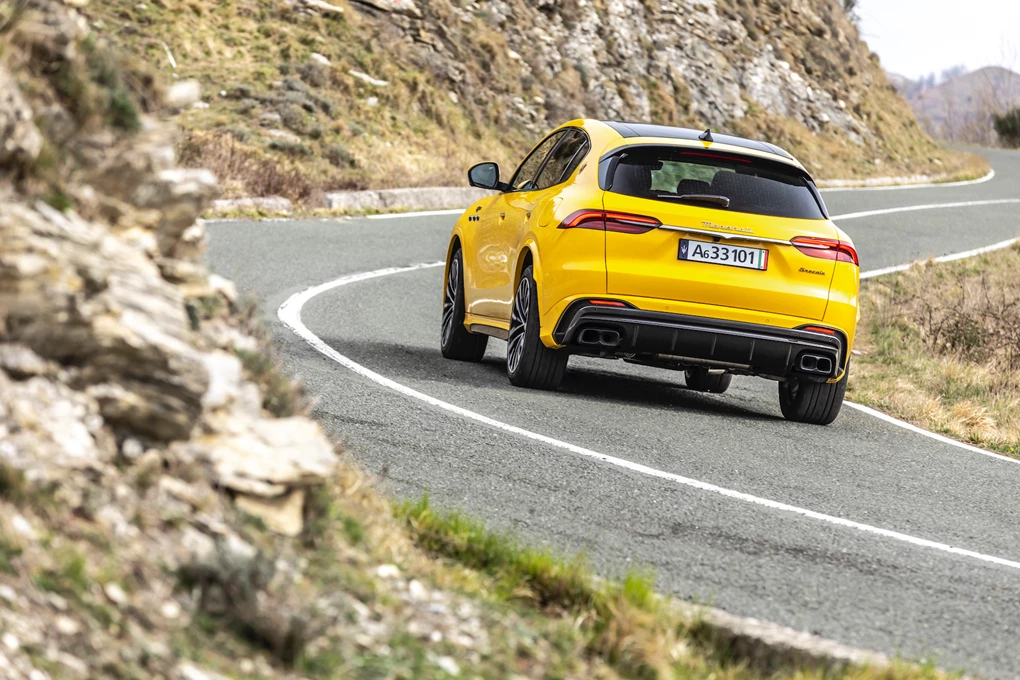 Performance
While an electric Grecale Folgore is due next year - and it should boast a great range when it arrives - initially this SUV launches with three petrol engines.
Two of these are four-cylinder petrol with mild-hybrid technology – producing 296bhp in the standard GT model or 325bhp in the mid-range Modena. The sprint to 0-60mph takes 5.4 and 5.1 seconds respectively with these. 
At the top of the range is the car we're trying here – the Trofeo. A nameplate reserved for the brand's most powerful performance models, it uses a revised version of the 3.0-litre V6 engine found in Maserati's new MC20 supercar. Here it produces 523bhp and 620Nm of torque, with 0-60mph being dispatched in just 3.6 seconds, and reaching 177mph flat out. Drive is sent to all four wheels (like it is on all Grecale models), with an eight-speed automatic gearbox being used.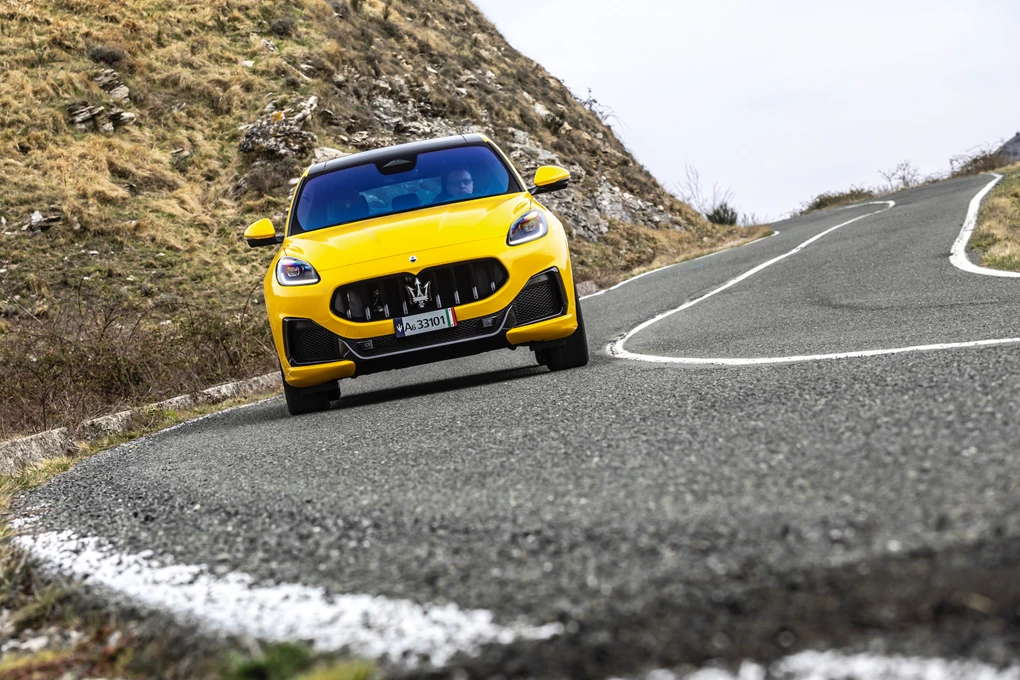 Ride and handling
Our test route was largely limited to motorways and the city streets of Milan, so we didn't get the best impression of its behaviour, but things look relatively positive for the Grecale. 
The engine is characterful and certainly isn't lacking in performance, helped by a quick-shifting gearbox. On full chat, the engine and sports exhaust sound great, though at a steady cruise it can sound a bit droney. The steering is also quick and direct, though the overall package appears to lack the all-round ability of the Porsche Macan GTS. 
The ride on this Trofeo car can be firm, but none more so than we'd expect from a 500bhp performance SUV, and sticking it in comfort mode does improve things noticeably. The standard cars, which ride on smaller wheels, will be preferable if you're buying with comfort in mind, though.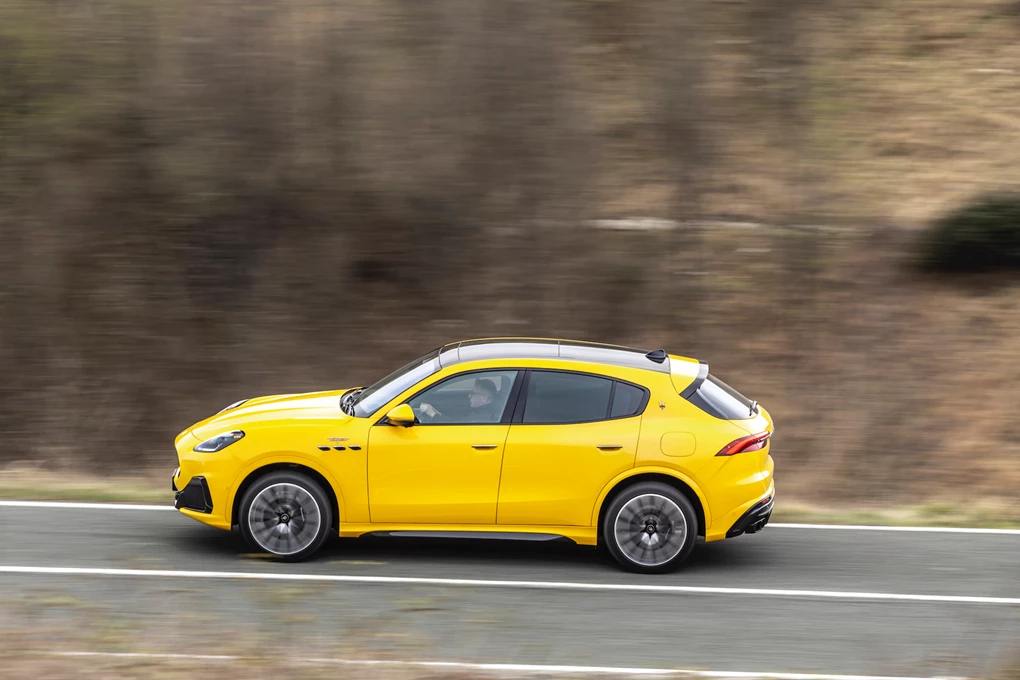 Interior
Maserati interiors have always been quite different to the ones you get in German rivals, and often not for the right reasons – as they frequently felt quite cheap. But with the Grecale, it feels like a big step forward, both in terms of quality and technology. There are some leather sports seats on the Trofeo cars, while some stunning metal surrounds for the speakers and a leather-wrapped dashboard add to the high-end feel. Cheap-feeling steering wheel buttons are the only area that lets the side down. 
Thanks to the Grecale's extended wheelbase, it's also a very practical choice, offering more space than a Porsche Macan. Adults will be able to get comfortable in the rear seats, while a 570-litre boot is a plentiful size, and 70 litres up on the Porsche.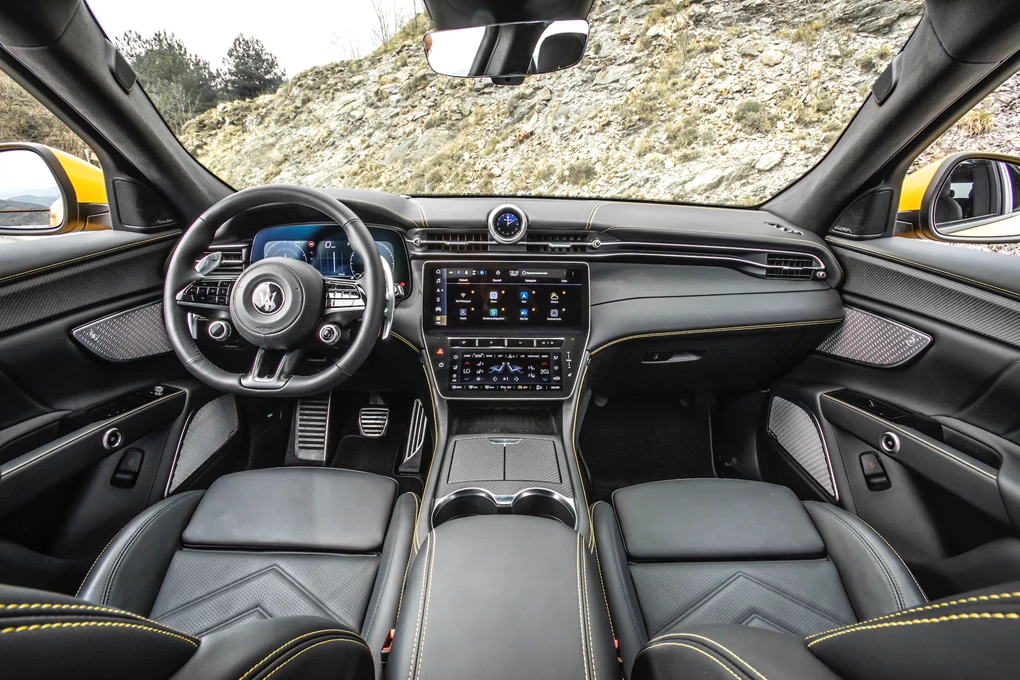 Equipment
The Grecale will come in three trim levels – GT, Modena and Trofeo. 
Standard equipment includes a full leather interior, 19-inch alloy wheels and a Sonus Faber sound system, while the Grecale also features a large digital instrument cluster and superb twin touchscreen system, which is neatly integrated in the dashboard like a folded tablet. 
Modena versions bring mechanical upgrades, including extra power and wider track, while also getting 20-inch alloy wheels and a sportier look. At the top of the range is the Trofeo, which you're primarily paying for its racier engine, though it also gets excellent perforated leather seats, a sports exhaust and a host of carbon fibre trim.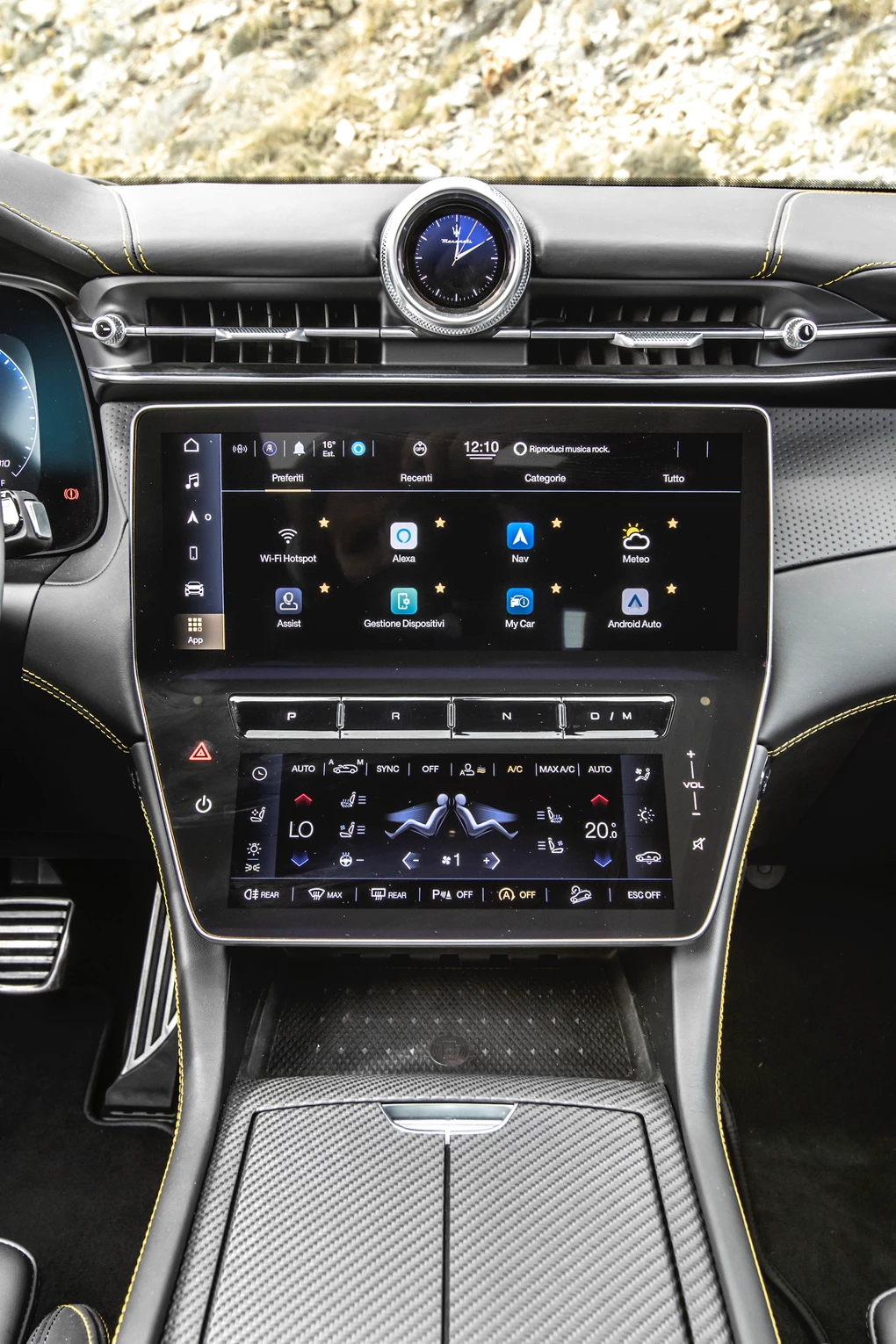 Cost
Maserati is yet to announce pricing for the Grecale, though we do know that it will cost from around £60,000 when orders open in June 2022. It puts it at the top end of this class for price, particularly as a Porsche Macan is available for under £50,000, though it doesn't come with much as standard for that amount. 
We'd expect the Modena to add at least £5,000 to the price, while the Trofeo is likely to cost around £90,000.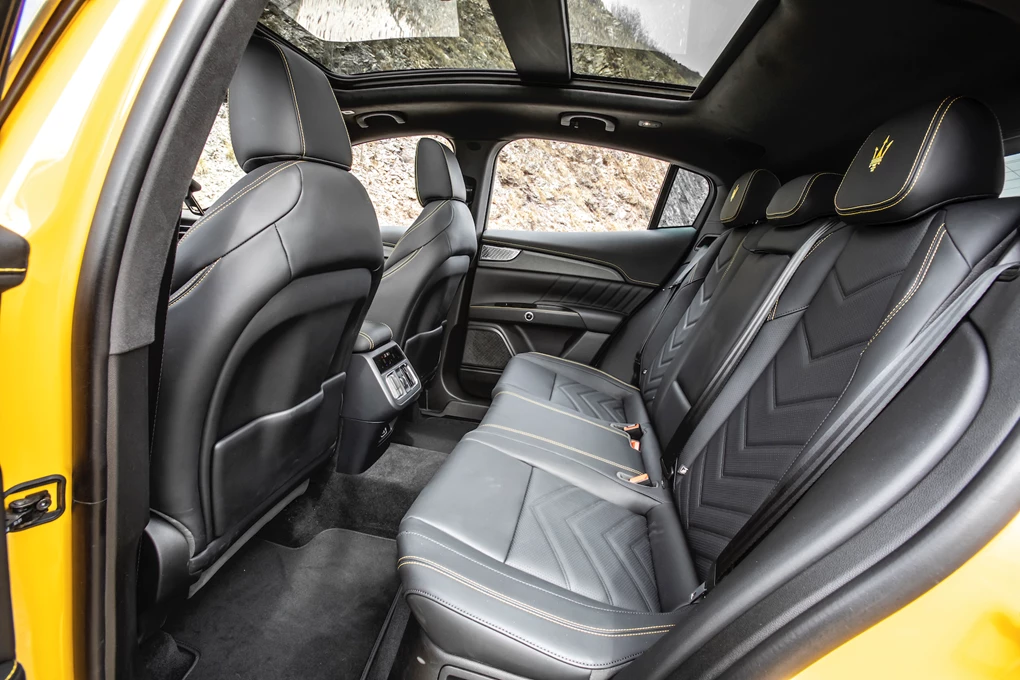 Verdict
The Grecale is certainly a welcome addition to Maserati's line-up, with its interior and technology being particularly welcome enhancements over the rest of the brand's models.
Though the proof will be in the pudding when we're able to try the Grecale on UK roads, its combination of spaciousness, quality and sportiness is one that will likely be appreciated by many in this class.
Find a great deal on your next car!