Introduction
The supermini market is one of the most competitive of any sectors, and with a constant flurry of new models going on sale. The latest brand-new models come from Renault, Vauxhall and Peugeot – each of those elevating the supermini market even further.
But an increasingly forgotten choice is the Mazda 2, which has been on sale in its current iteration since 2014 without any significant changes. This has meant it's fallen off the pace somewhat, though Mazda is aiming to remedy this with a few key tweaks on this main model.
Key to this update is a new 'M-Hybrid' mild-hybrid system, which debuts on the 2. This system makes use of energy generated when braking stored in a capacitor by deploying it to allow the engine to switch off earlier when coming to a stop, theoretically reducing emissions.
Light styling tweaks have also been implemented to help it look more like the new 3, while the interior has been finessed, too. But is this enough for the 2 to stand out next to the class best?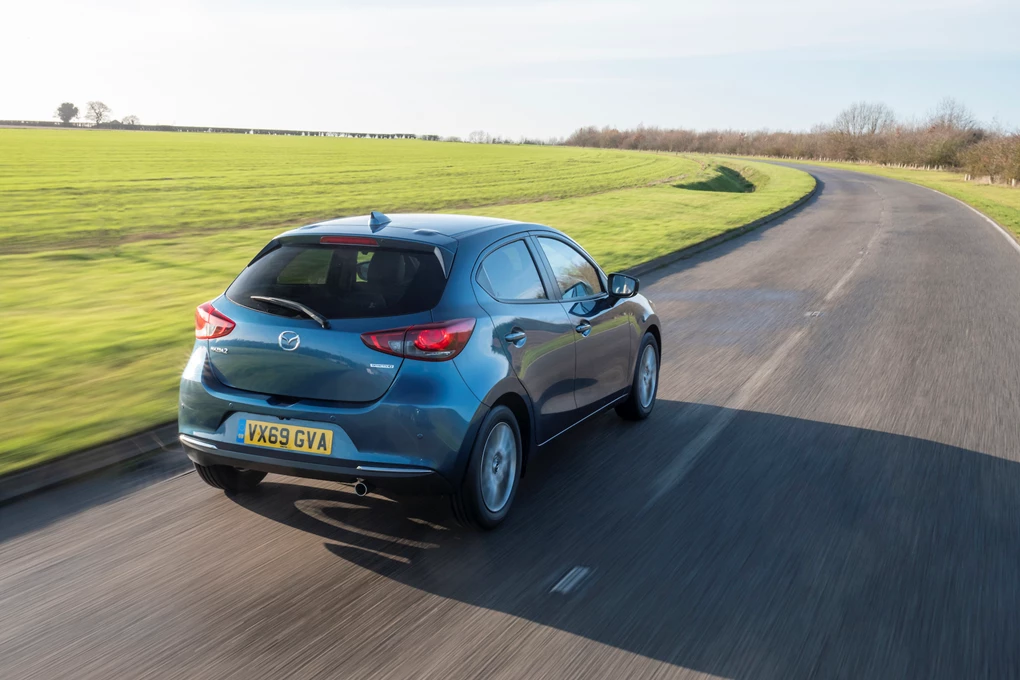 Performance
Mazda's new mild-hybrid technology is fitted as standard to the new Mazda 2 – appearing on the naturally-aspirated 1.5-litre petrol engine that's available with outputs of either 74bhp or 89bhp.
We're trying the more powerful version, which is offered with a six-speed manual or a six-speed automatic transmission. Power is sent to the front wheels, which results in a 0-60mph time of 9.5 seconds and a top speed of 114mph. It's also rather efficient, with Mazda claiming a fuel economy figure of 53.3mpg, along with low CO2 emissions of 95g/km.
On paper the performance doesn't sound particularly inspiring, particularly next to modern turbocharged rivals, though the Mazda's engine feels brisk and is characterful. Refinement is impressive, too, while its manual gearbox is one of the best you'll find in the supermini class.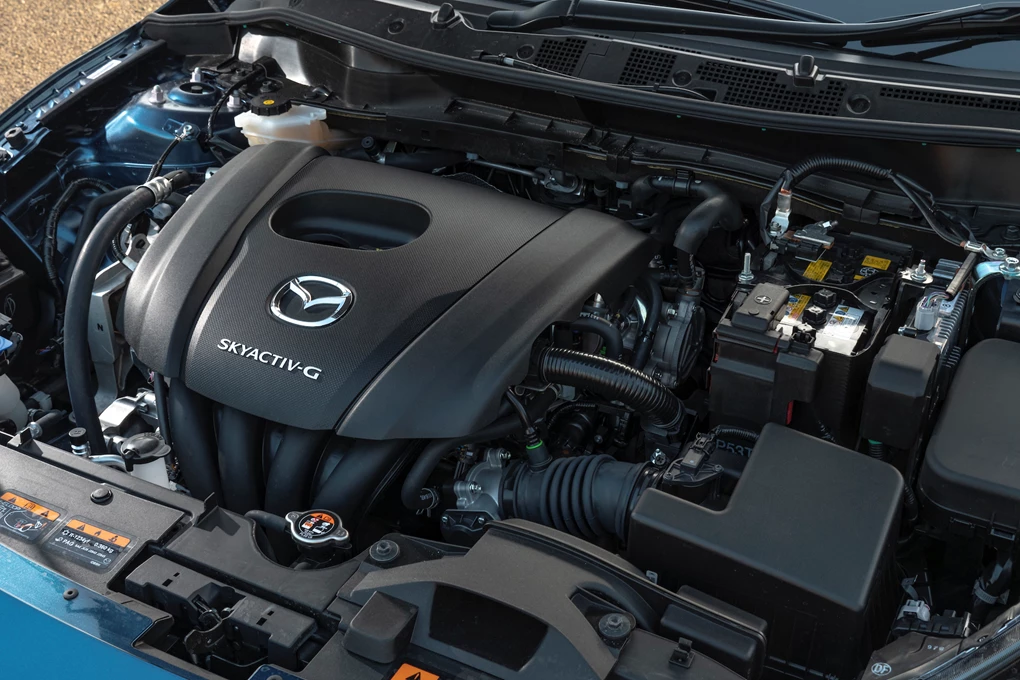 Ride and handling
While the Mazda 2 might have been off the pace in some areas, one aspect of it that's always impressed is the way it drives. Thankfully Mazda hasn't changed this aspect of this supermini, with the 2 remaining playful and easy to manoeuvre – and perfectly suited to everyday duties. It can't quite offer the same levels of fun as the best-selling Ford Fiesta, though it certainly gives that car a run for its money.
Adding to the package is well-judged steering and excellent visibility – making parking a particular doddle thanks to its large rear window. It's not quite perfect, though, with the ride appearing on the firmer side of the spectrum, but it doesn't detract from the overall experience.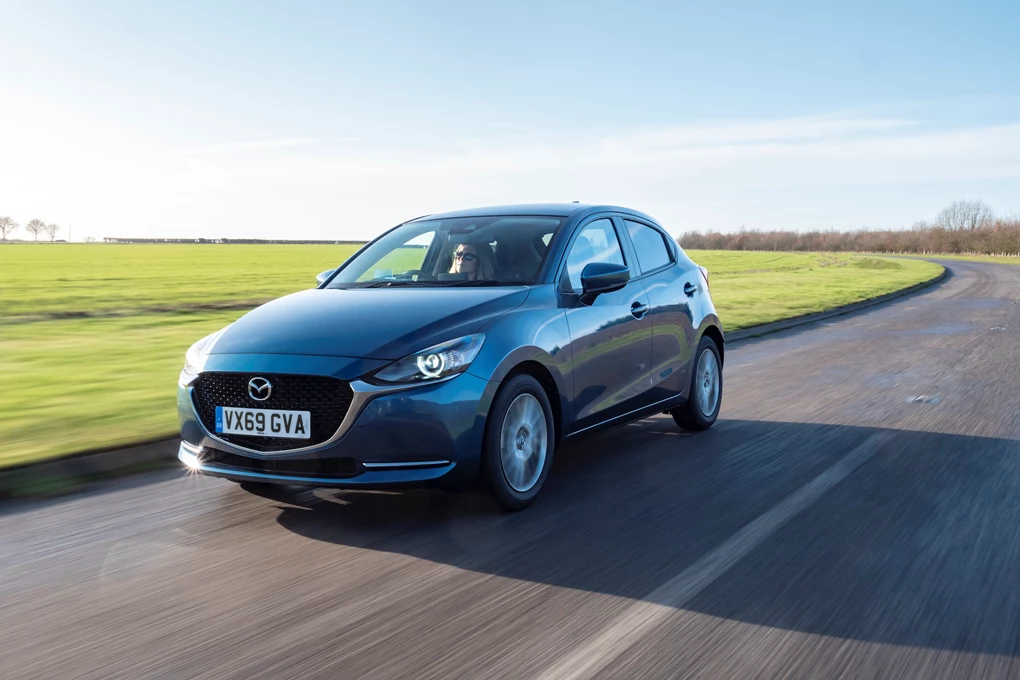 Interior and equipment
While Mazda hasn't drastically changed the 2's cabin, plenty of small changes have worked wonders to improve the overall package.
Mazda has utilised far more soft-touch plastics than before, which replace the hard and scratchy dashboard fitted to the 2 before this update. A new steering wheel has also been fitted, while even light alterations to the climate control settings and dials have helped to bring a far more upmarket feel to the interior.
It does, however, remain one of the smallest models in the sector. Its 280-litre boot is one of the least spacious in the supermini market, while interior space isn't especially generous. No cabin room has been lost to the mild-hybrid tech, though.
Standard equipment has been enhanced, too, with entry-level SE-L models now featuring LED headlights, cruise control and rear parking sensors. You need the SE-L Nav, though, before you get a seven-inch touchscreen with smartphone mirroring, as well as lane-keep assist and automatic emergency braking.
Sport Nav brings keyless entry, 16-inch alloy wheels and a black styling pack, while the top-spec GT Sport Nav trim is laden with kit – featuring a reversing camera, heated leather seats and a head-up display.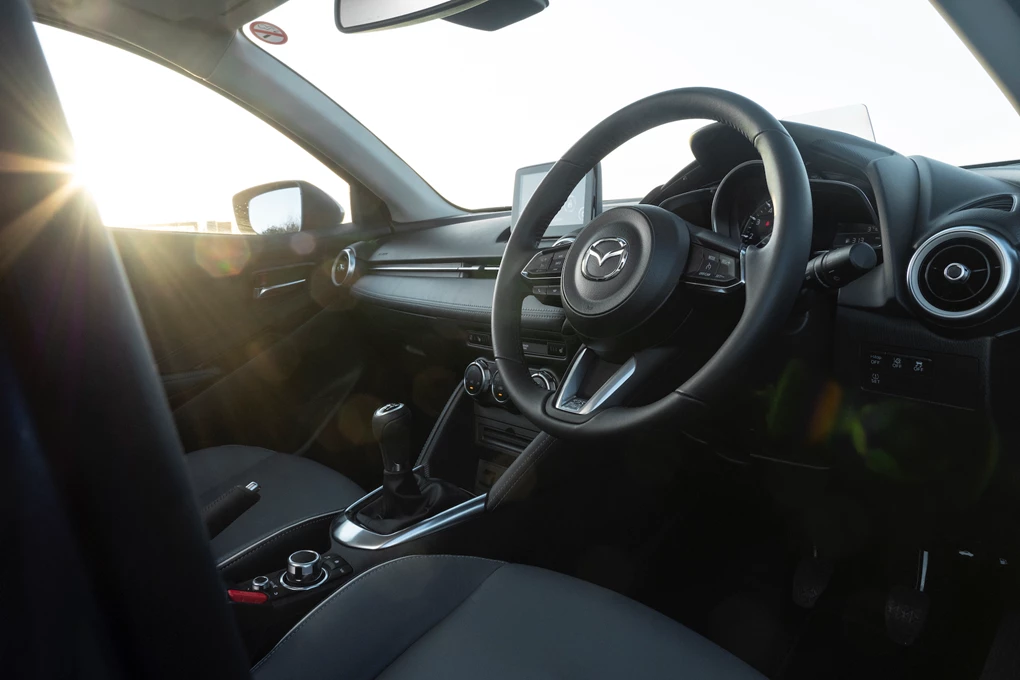 Cost
Prices have risen slightly with this update, with the Mazda2 range now starting from £15,795, making it similarly priced to rivals. In the case of our top-spec car it came in at £18,835, including £540 for the optional paint. That might seem pricey for a supermini, though it's worth considering just how well-equipped the 2 is for the money – undercutting key rivals noticeably when you compare them like-for-like in terms of kit. There also isn't too much difference between entry-level and top-spec versions, either.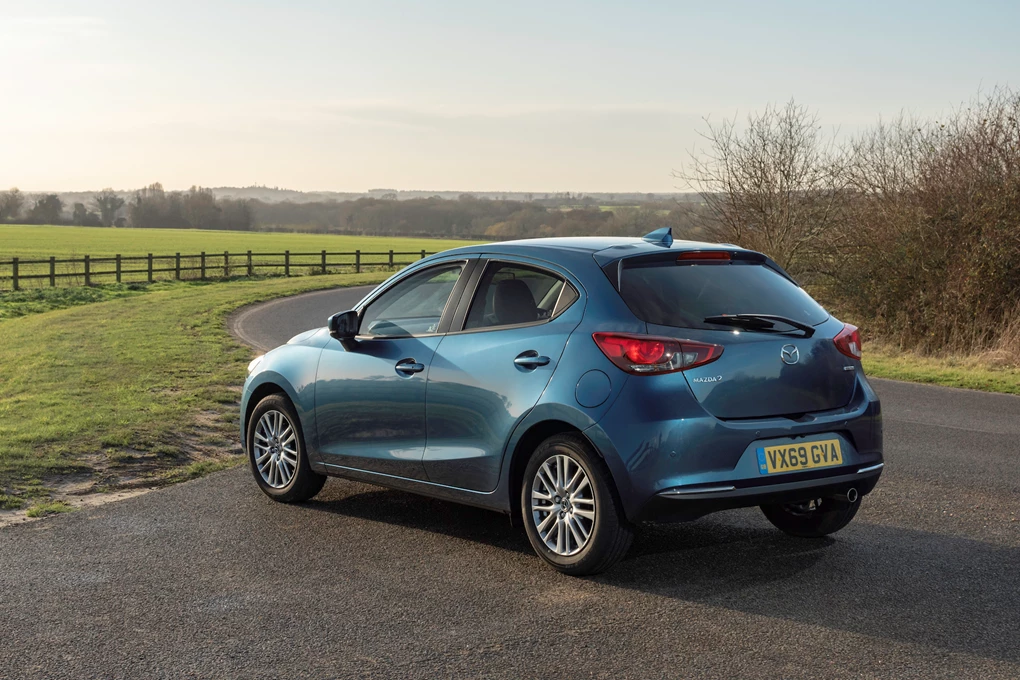 Verdict
While the Mazda 2 might still be showing its age next to brand new competitors, the tweaks to this supermini have made a big difference in helping to modernise the 2.
Building on two areas where it already excelled – styling and driving – with greater efficiency and a much-improved interior. It might not be the best all-rounder, but there's plenty still to like about this Mazda 2, and you certainly won't be disappointed with it next to much newer alternatives.