Introduction
Mini has a longstanding history for creating go-faster versions of its regular hatch. And while the regular John Cooper Works has been a consistent hit with buyers, there has been one car which always takes things one stage further - the GP.
Two GP models have already graced our roads and now we're into the third generation. Bringing more power than ever as well as a genuinely eye-catching exterior design, this is one Mini which doesn't want to be messed with.
And like its predecessors, this latest GP has been designed to be as focused as possible. That's why the suspension and engine have been overhauled while many weight-saving measures have been implemented to ensure that the GP is as sharp as can be. The question is, have all of these tactics worked? Let's find out. 
Performance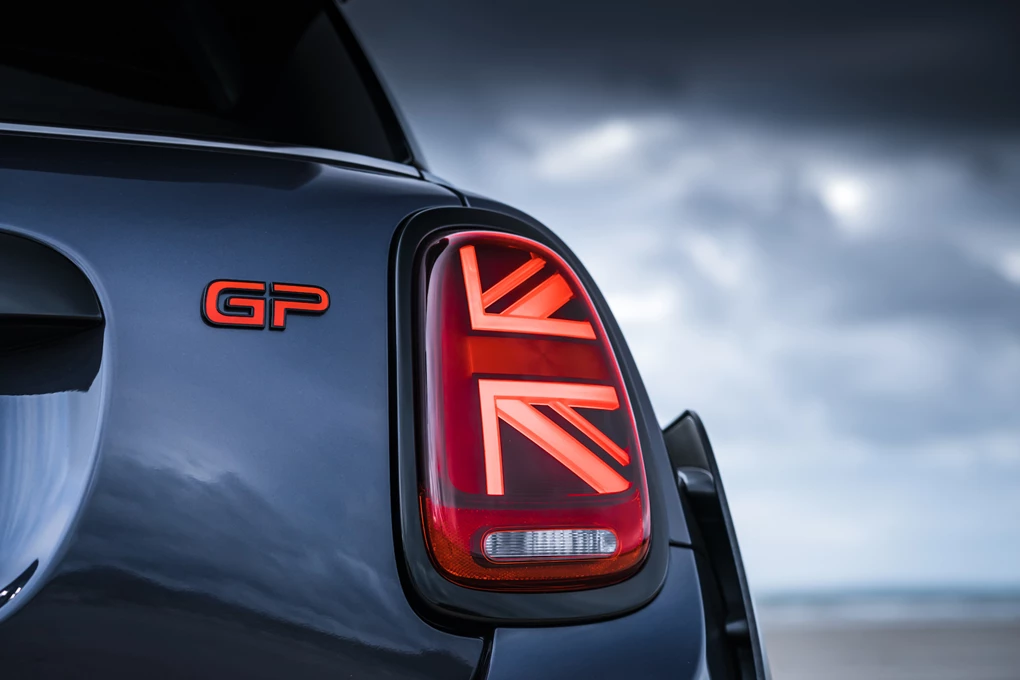 The GP utilises a 2.0-litre turbocharged petrol engine which gives it one of the highest outputs of any cars in Mini's stable. It brings 302bhp and 450Nm of torque, which allows the Mini to go from 0-60mph in five seconds flat and onwards to a top speed of 164mph. There's no manual version here, either, with power being sent to the front wheels via an automatic transmission instead.
When it comes to economy, the GP should return up to 38.7mpg while CO2 emissions stand at a reasonable 167g/km. It does mean that driven gently, the GP shouldn't cost too much to run - though make the most of that performance and it's likely that those efficiency figures will come tumbling down. 
The GP also uses a sports exhaust for a more characterful sound and it's lighter too, helping to drive down this Mini's weight even further. 
Ride and handling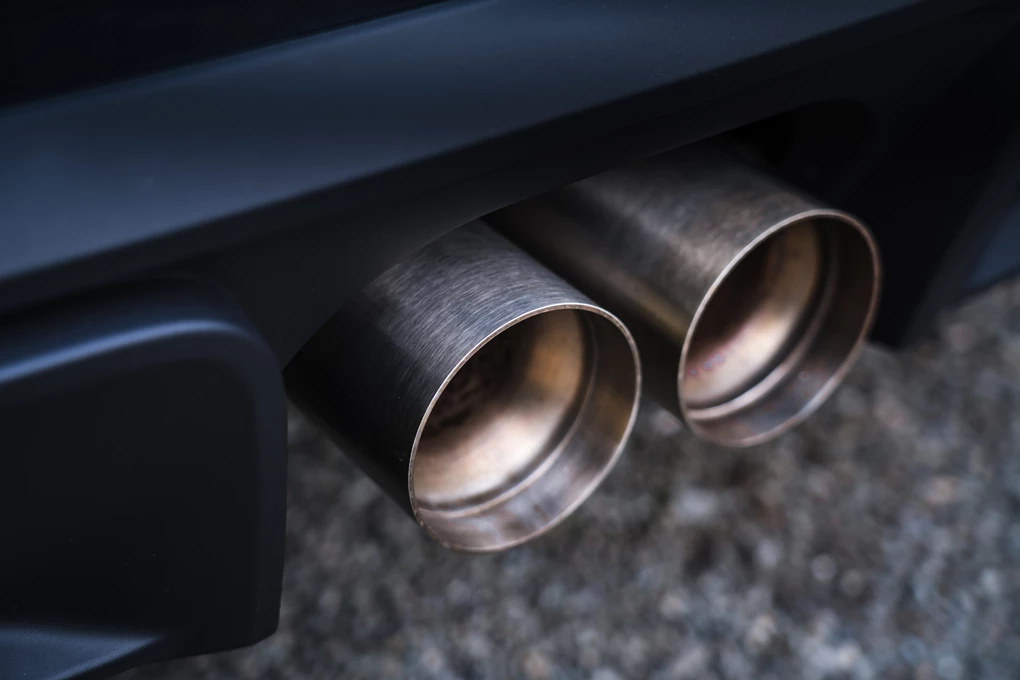 As you'd expect from a car which has been designed with the circuit in mind, the GP utilises a hardened suspension system. The byproduct of this is that the GP is noticeably stiffer than even regular JCW models, which can make the car a little jittery over rougher surfaces - particularly when you're travelling at lower speeds.
However, the fitment of this suspension does mean that the GP has excellent body control which really pays dividends in the bends where the car corners flatly and keenly. The steering is also excellent, with plenty of weight to it. There's no 'Sport' button, either; Mini has set the car up to be as good as it can be and there's no way to adjust any aspect of its setup. 
The GP can struggle on occasions to put all of that power through the front wheels, so will sometimes tramline - particularly in the wet. However, this is the trade-off for having a considerable amount of performance available under your right foot. 
Interior and equipment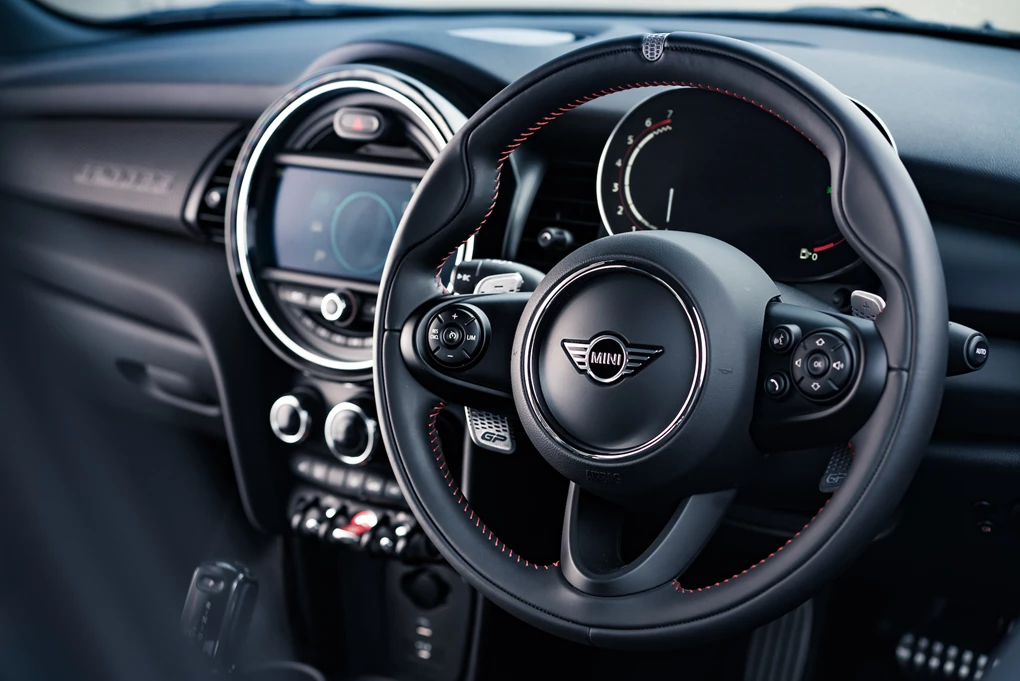 Mini has stripped a considerable amount of weight from the cabin on the GP, with the bulk of this coming from the removal of the rear seats. So if you're planning on opting for a family-friendly hot hatch, this might not be it. However, it does mean that you do have a large, spacious load area for larger items.
Elsewhere, things are pretty standard-fit Mini. The large sports seats are comfortable and supportive and they're heated too, so should be able to take the edge off colder mornings. You also get a large central infotainment screen, which is complemented by a driver display mounted atop the steering wheel.
The fit and finish - as we've come to expect from Mini - is excellent, with plenty of high-quality materials used throughout the cabin. There's a real sense of robustness here, with no squeaks and rattles to hear of. This is particularly impressive given the stiffness of the suspension - many cars struggle to retain their refinement when sat on stiffer suspension systems. 
Cost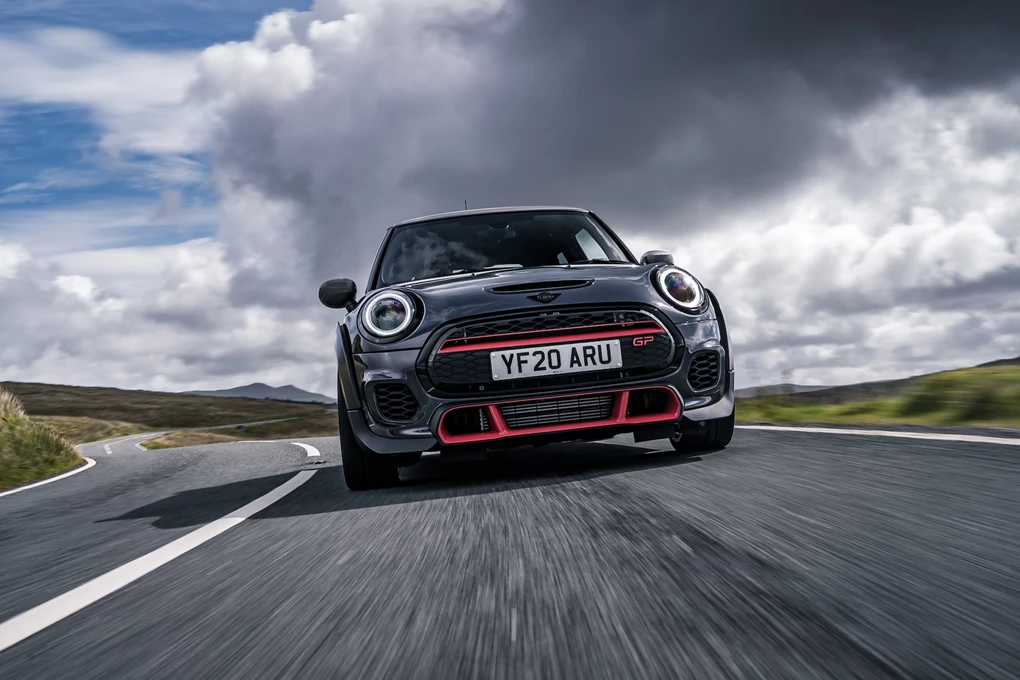 The Mini John Cooper Works GP costs from £33,895 and just 575 are destined for the UK. For that, you are getting a lot of technical upgrades over a regular Mini, with the engine alone delivering more than enough excitement for most people. However, you're also getting a fully revised suspension system and a striking exterior as well.
GP models in the past have held their value well thanks to limited availability and a strong reputation among enthusiasts. It's likely that it'll be the same story with this generation, too. 
Plus, it shouldn't cost all that much to run. Given that it's able to come relatively close to 40mpg, you won't have to deal with fuel bills which are stratospherically high, while reasonable emissions should mean that the GP won't cost too much to tax, either. 
Verdict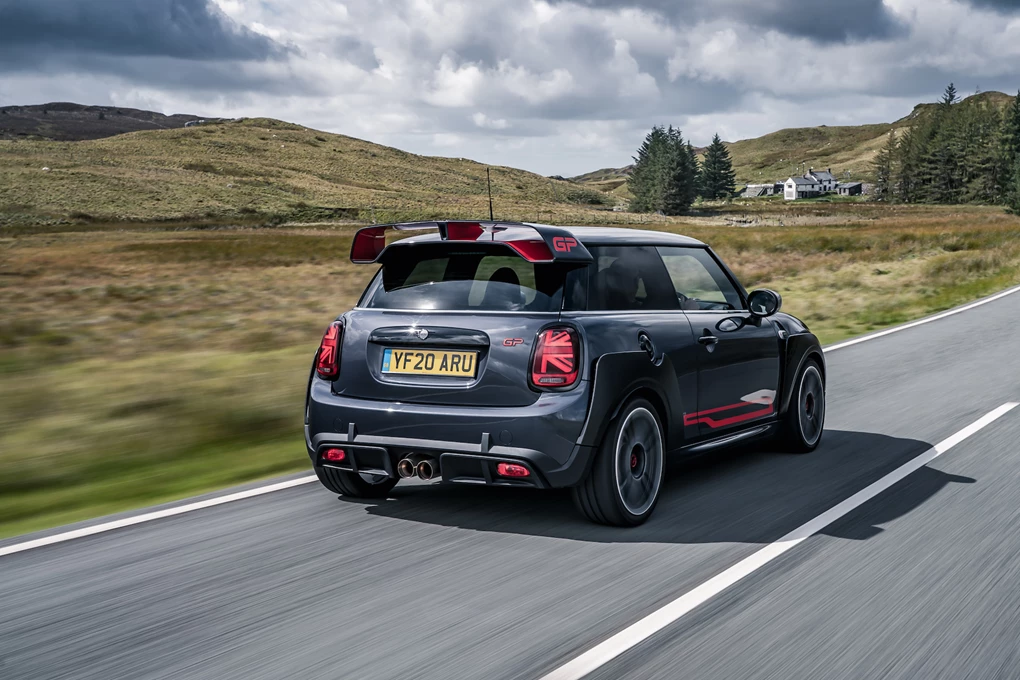 Given the reputation of its predecessors, it's fair to say that the new Mini John Cooper Works GP has arrived on the scene weighed down with a lot of reputation. And while it might not be quite as accomplished to drive as the second-generation car, it's certainly involving and, most importantly, exciting. 
Enquire on a new Mini