The Toyota GT86 is incredibly similar to the Subaru BRZ. Just getting that in early, because in truth, there's not that much that separates the two models, at all.
They're both sub-£30,000 sports coupes with a front-engine, rear-wheel drive set-up and for 2017, they were both revamped with a few minor tweaks – with the GT86 getting a wider, more prominent grille, reshaped fog light housings, plus rejigged front bumper and splitter designs. The GT86 looks a smidge more aggressive than the BRZ at the front, although the BRZ boasts a standard fit spoiler – the GT86 doesn't.
Similarities span to their list of rivals too, with the comparatively similar Mazda MX-5 and Fiat 124 Spider roadsters, both models that offer engrossing driver-involvement at a budget price.
Toyota has a clear identity for the GT86 though, similarities aside. It wants to lure in customers who like to drive, the kind of customers who fell in love with the Toyota Corolla GT Coupe from the 1980s.
Performance
Although Toyota has made some minor adjustments to the flat-four boxer engine - more rigorous polishing techniques during construction - it doesn't feel distinctly smoother. You'd have to run a new and pre-facelifted GT86 side-by-side to tell the difference.
The GT86 is still happy to rev to 9,000rpm high-heaven though, and it will do it with a characterful croak in its throat. The 2.0-litre 197bhp naturally-aspirated boxer petrol allows for seamless acceleration up the rev range, with peak pulling power of 205Nm coming in at the 6,500rpm mark. It really is a great engine that must be revved hard to be fully appreciated.
Thankfully, Toyota throw in a slick six-speed manual gearbox that will easily keep up with you thrashing the engine up and down the gears.
The biggest caveat with the boxer petrol engine though is its lack of punch, and by punch, I mean a turbocharger. There's no denying that it's a mature engine with linear power delivery, it just doesn't have the distinct cattle prod of a turbo, which means you have to work to access the available performance - taking 7.6 seconds to get to 62mph. This won't put off purists, but it may discourage those after an easy adrenaline shot.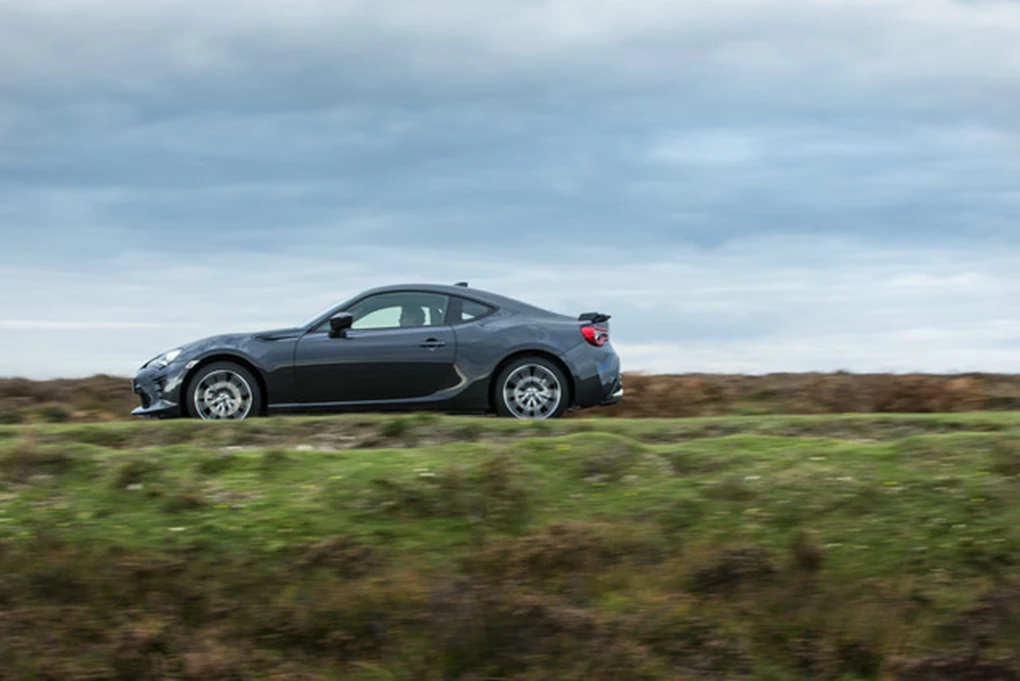 Ride and Handling
The steering makes the driving experience that bit better too. You can confidently point your way through bends, with excellent precision and weighting.
The GT86 works for two reasons. One, if you don't know how to drive a sports car, it will make you feel like you do. Two, if you consider yourself a bit of an artist behind the wheel of a sports car, then consider the GT86 your paintbrush. As far as dynamics go, the GT86 is a car enthusiast's dream. It's rear-wheel drive, there's a rear torsen limited slip differential, a fully-independent front and rear suspension, and there's even a Track mode that allows you to turn off the traction control and heighten the throttle response. Given, the Track mode should only be used by those who know what they are doing, but thanks to the on-board vehicle dynamics system, the GT86 is rather easy to have fun in without driving dangerously. The steering makes the driving experience that bit better too. You can confidently point your way through bends, with excellent precision and weighting. The ride is just as equally balanced, offering enough firmness to keep you stuck to the asphalt, but it's not unforgiving when it comes to bumps. Toyota has actually made the ride of the GT86 a tad firmer as part of the facelift.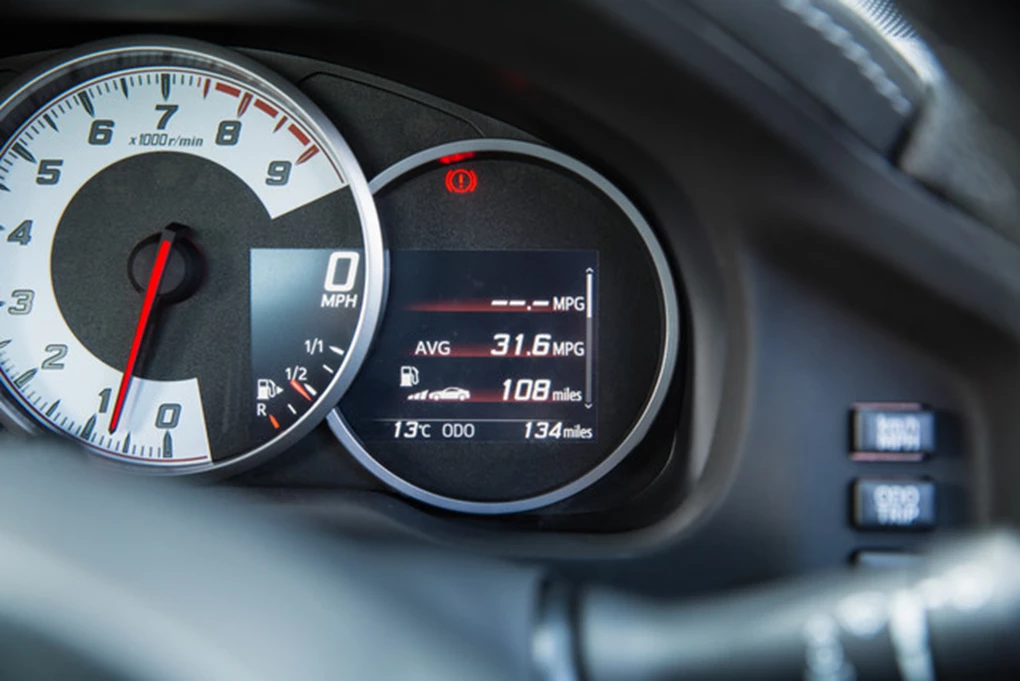 Interior and Equipment
The GT86 takes inspiration from past Toyota sports cars, including the Corolla AE86 and the 2000GT.
The GT86's interior is mostly unchanged, but there are a few minor additions, including a new, slightly smaller steering wheel with mounted audio controls, there's also new silver stitching woven into the bucket seats and there are plusher leather finishes to the doors and dashboard. The most significant change however is the new 4.2-inch trip screen behind the steering wheel, which looks much slicker and presents you with some genuinely useful stats. The interior remains primitive in its build quality though. Everything feels hand screwed together and lets off a creak or two from time to time. If you are looking at the likes of a Porsche, then this will probably put you off, but for those purely after driver involvement, this will likely add to the appeal. If you do want a bit more luxury however, the Pro trim adds Alcantara upholstery and leather seats. Irrespective of build quality, equipment levels are still high. All GT86 models get the Toyota Touch 2 infotainment system, DAB radio, Bluetooth and dual-zone climate control. When it comes to practicality in coupes, the rear seats are usually a bit of a write-off, and the GT86 is no different. Adults can just about squeeze into the rear seats, after contorting themselves past the folded front seats, but both leg and head room are incredibly limited – to the point where a speed bump or two could be the end of a friendship. Boot space is still fairly usable though, with a supermini-sized 240 litres on offer. It's not easily accessible due to its narrow opening, but it is fairly deep and will easily accommodate soft bags, and even a long camera slider, given a bit of encouragement.
Cost
Toyota offer a generous warranty package too, which includes a five-year, 100,000-mile warranty, three-year paintwork warranty and 12-year anti-corrosion warranty.
Even though the Toyota GT86 is very affordable when compared to something like a Porsche, it still tops the price guide when compared to the Mazda MX-5, Fiat 124 Spider and Subaru BRZ, although it's only £350 more than the latter – at £26,855. Toyota offer a generous warranty package too, which includes a five-year, 100,000-mile warranty, three-year paintwork warranty and 12-year anti-corrosion warranty. As you might expect, fuel economy in the GT86 can fluctuate massively. Drive it hard on a country road and you'll likely get around 25mpg, but cruise on the motorway and 40mpg is achievable – bettering its claimed average of 36.2mpg. CO2 on the other hand is quoted at 180g/km.
Our Verdict
You either get the GT86, or you don't. Sure, its interior is lacking some polish, there's not much practicality and it's not the fastest coupe on the market, but for what it lacks in refinement it makes up for in visceral personality. Chances are, you won't see many of them on the road, but that adds to its appeal and arguably gives you more exclusivity than you would get with a much more expensive Porsche or Mercedes coupe.