Introduction
For more than 20 years the Toyota Yaris has become a supermini known for offering low-cost and safe motoring, and four generations in, it continues to do just that. 
In recent years, and with Toyota's continued drive towards electrification, it's become a model known for its efficient hybrid powertrains. That's something Toyota's building on with this new Yaris, which is now only offered as a hybrid. 
It's also a far more stylish choice than its predecessor, and sits on a new platform too – known as GA-B. This allows it to be more spacious and also lowers its centre of gravity to improve the way it drives. Toyota has also brimmed this new car with safety kit to make it one of the best cars in its class when it comes to safety. 
It certainly stacks up in its favour on paper, but is the new Toyota Yaris the complete package in reality?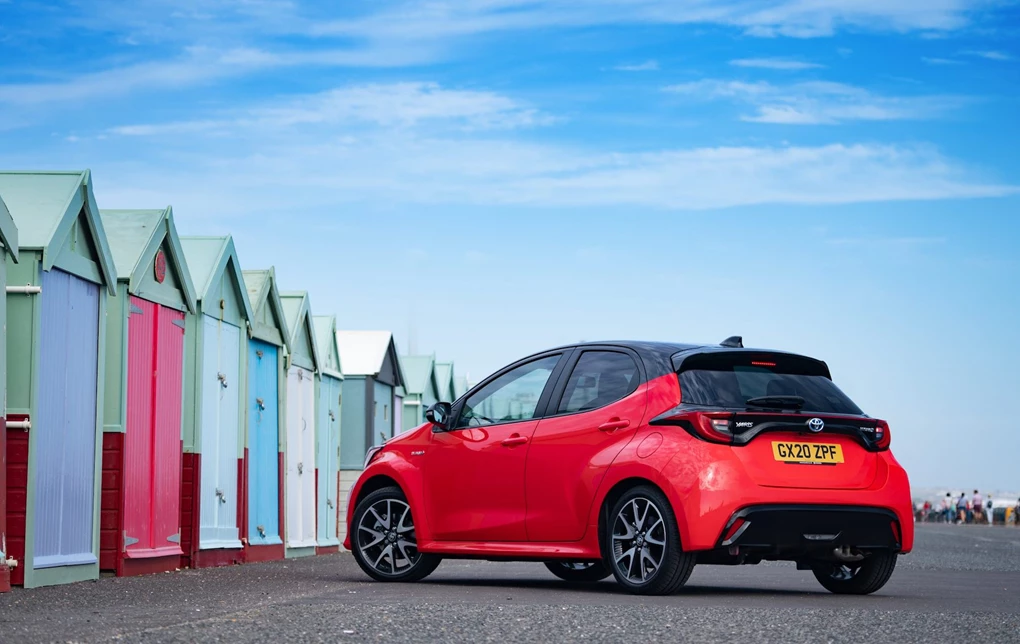 Performance
As we've already mentioned, the new Yaris is now only sold with hybrid powertrains, and there's just one available that brings together a 1.5-litre petrol engine with an electric motor. It's a regular hybrid setup, rather than a plug-in model, with the batteries being charged through regenerative braking. 
It's more powerful than the previous-generation Yaris, with 114bhp and 120Nm of torque, which allows for a 0-60mph time of 9.5 seconds and top speed of 109mph. But this Toyota is more about efficiency, which is something it's very good at. Toyota claims it'll return an impressive 68.9mpg, with CO2 emissions of 92g/km – some of the lowest of any non plug-in model on sale today. 
A CVT automatic gearbox is used – one of the Yaris's only weakest links as it numbs performance somewhat – but otherwise this is a very accomplished hybrid setup indeed.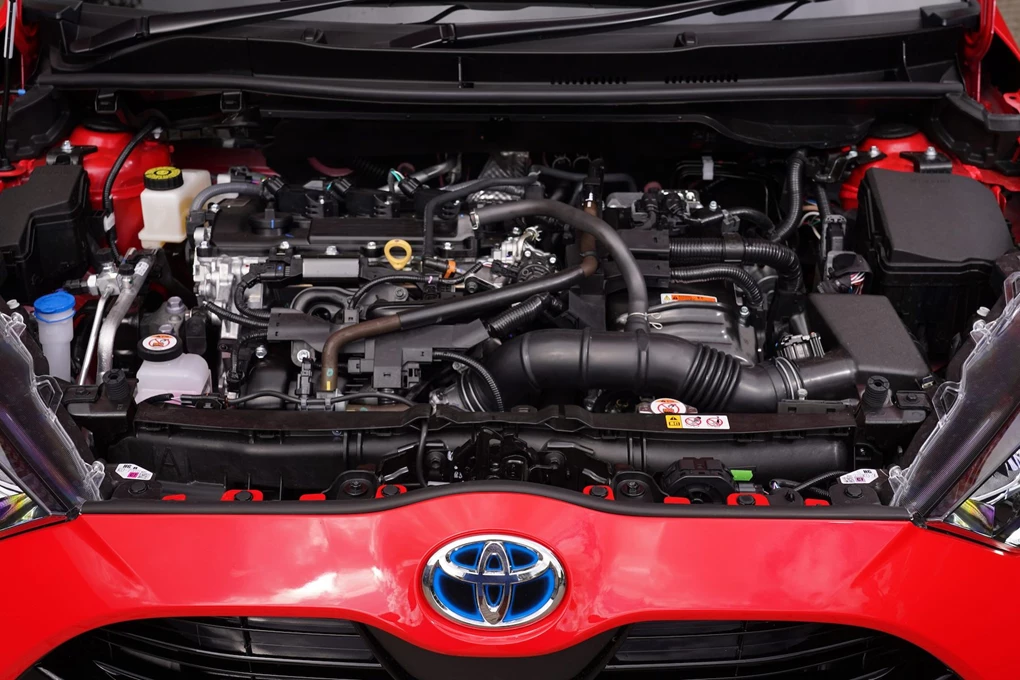 Ride and handling
The Yaris has never been a hatchback known for its fun driving experience, but Toyota has aimed to change that here – helped massively by its new underpinnings. The steering is excellent, and makes the Yaris feel genuinely nimble and quite good fun to drive, though it is at the expense of a firm ride. 
But elsewhere it's very refined, with a smooth powertrain that can run on electric for more time than you might expect, with the switch to petrol power being virtually unnoticeable.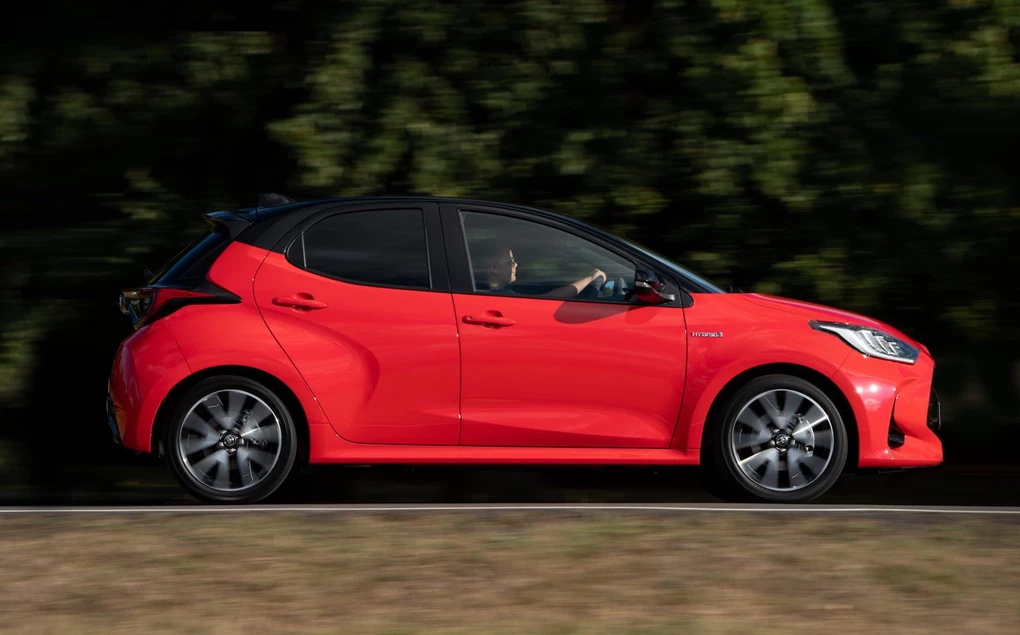 Interior and equipment
Arguably another big improvement on the Yaris is in the interior – one of the areas that really let down its predecessor due to an outdated-feeling design. The quality is much better than before, while you get a much cleaner and fuss-free layout, though retains some physical controls rather than putting everything on the screen. The touchscreen itself isn't the clearest and most modern system, though is still easy to use and comes with everything you need. 
While Toyoya has improved the practicality side of the Yaris, it's still one of the smallest models in its class. The 286-litre boot lags behind most rivals, while rear space is quite tight for adults. A Volkswagen Polo and Renault Clio are both better options in this respect. 
Regardless of which Yaris trim you go for, all come well-equipped. Standard Icon versions get a whole suite of safety kit, a seven-inch touchscreen and reversing camera, with Design models adding a larger eight-inch screen, along with LED headlights and privacy glass. 
Move up to the Dynamic to get larger 17-inch alloy wheels, keyless entry and start and a JBL sound system, while at the top of the range the Excel gains part leather upholstery and dual-zone climate control. A special Launch Edition model is also available, which gains a special red and black colour scheme and large 10-inch touchscreen, which would usually be optional.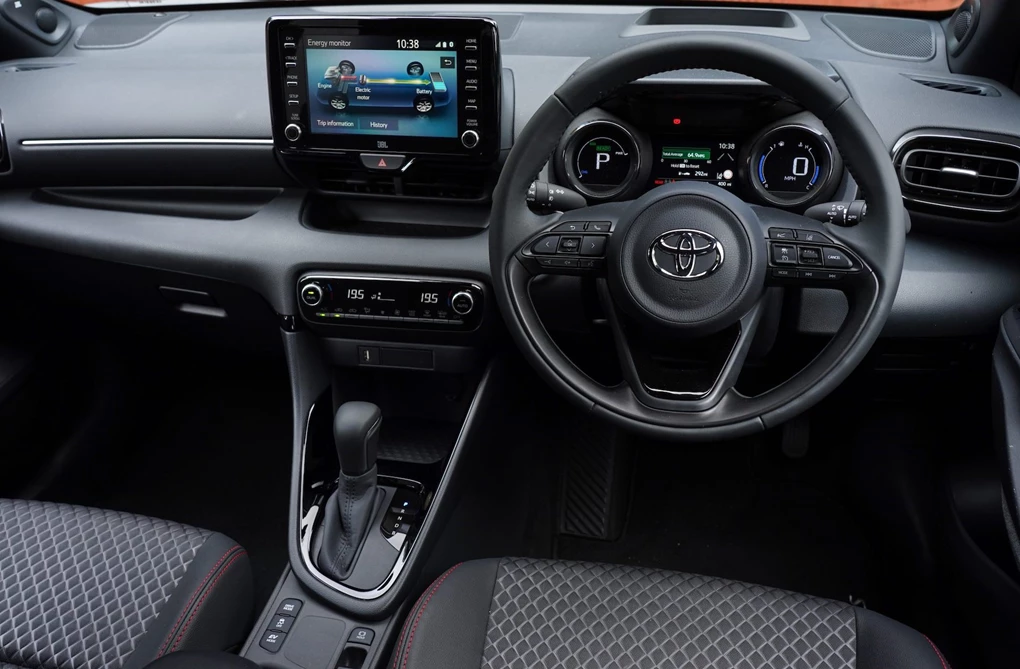 Cost
Hybrid hatchbacks are never cheap, and that's true with the Toyota Yaris. Prices start from just under £20,000, which makes it several thousand pounds more expensive than more conventional superminis like the Volkswagen Polo. 
However, you get a lot of kit for the money, while the running costs should also be much lower than a standard petrol hatch. It's also not too much more expensive than its predecessor, which is impressive given the step up in quality and style.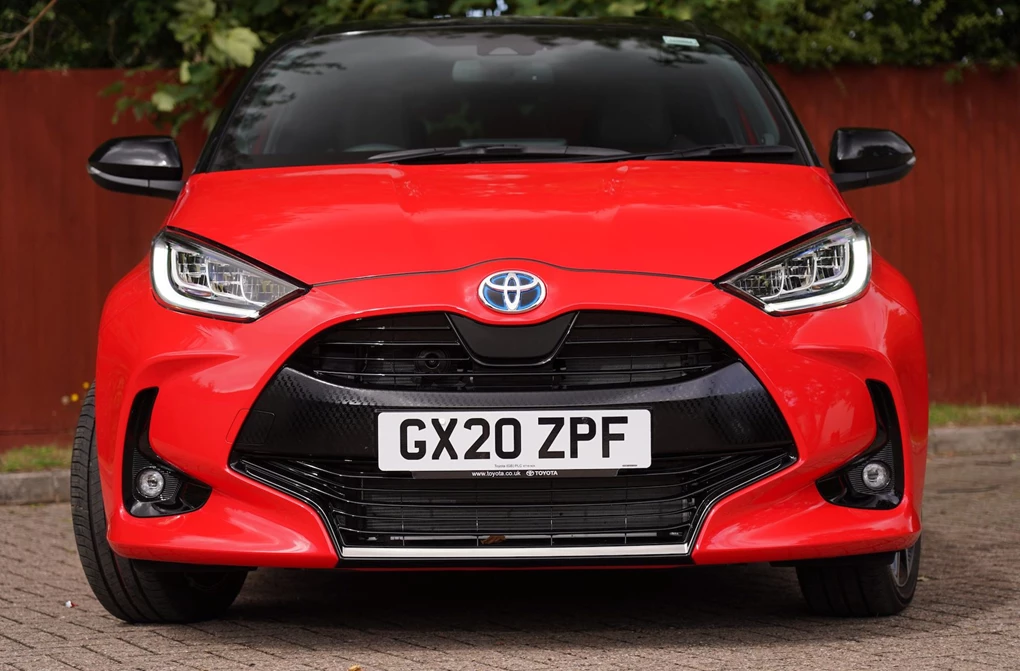 Verdict
Toyota has taken the efficiency and generous standard kit levels of the previous Yaris and made it a lot more desirable thanks to its stunning looks and enjoyable driving experience. 
While prices might be quite steep and it's not the most practical supermini around, it's a very appealing small hatchback that's definitely worth considering. 
Enquire on a new Toyota Yaris