Hyundai has revealed that it has developed a digital key that drivers can use through their smartphones.
Instead of a traditional key, motorists will be able to download an application to their phone and then have up to four users authorised to each car and then place the device close to the vehicle's door to unlock it.
Using Near Field Communication (NFC) technology, the car detects an authorised phone is nearby and then unlocks the car, with the engine start detection found in the car's wireless charging pad. The engine can then be started by pressing the start/stop button on the dashboard.
With each user there are preferred vehicle settings, and when each different user accesses the vehicle, the car will set up to that individual's preference.
The application can also be used the unlock and lock the vehicle from a distance, activate the alarm and start the engine – and when autonomous features are implemented, they will be controlled by the app as well.
See Available Hyundai deals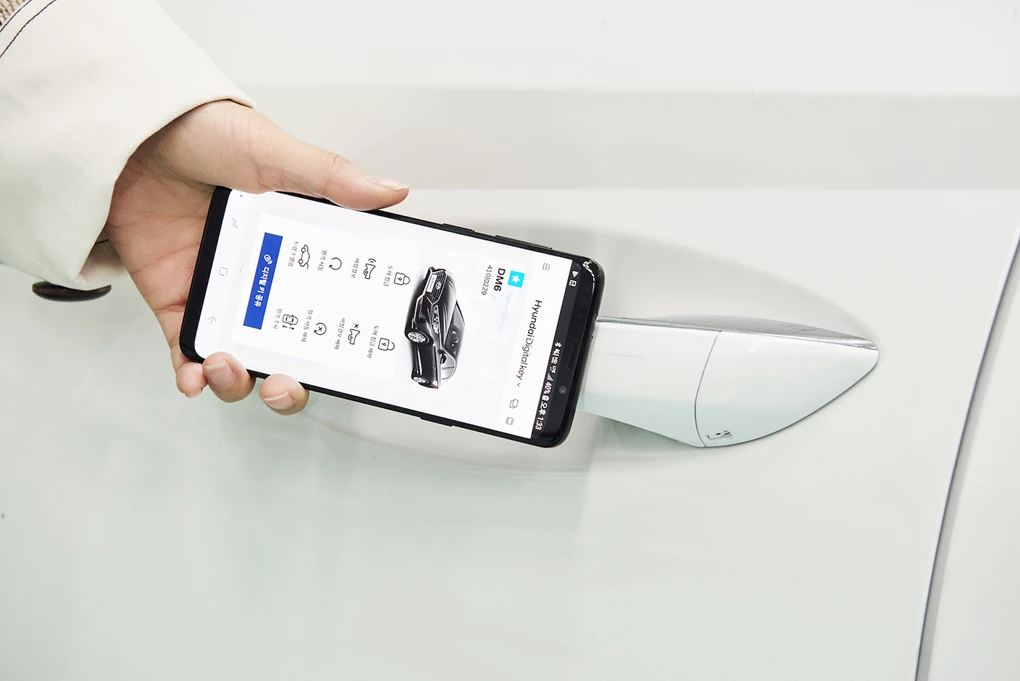 Special access could also be authorised for entry to the car, so couriers could in future deliver parcels to the car and access the vehicle for a short time.
Ho Yoo, Hyundai Motor Group electronics development group leader, said: "The Digital Key will benefit a very wide range of future Hyundai customers, as well as enabling innovative new schemes for vehicle sharing.
"We are studying other ways to harness this type of connected-car technology to greatly enhance the driving and ownership experience."
Hyundai also said it would be implementing the technology on new vehicles later this year.