Few cars have been quite so eagerly awaited in the luxury car segment as BMW's X7 SUV was.
SUVs at all price points are rising in popularity, but the premium SUV sector is increasingly big business as luxury cars are no longer just limited to being saloons, but 4x4s as well. You only have to look at the success of the Range Rover to show this, while manufacturers such as Bentley and Rolls-Royce have both recently launched SUVs, too.
Now it's BMWs turn with the X7, which offers an element of luxury above the existing X5 and a true amount of space for seven adults. Here's why we've been looking forward to it.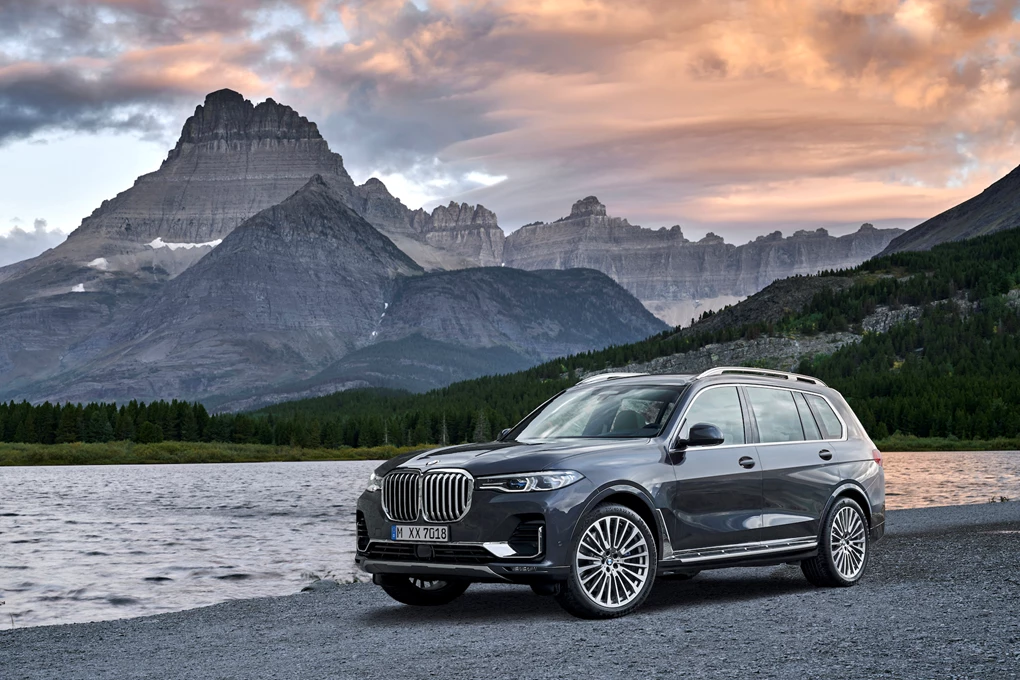 Bold styling
If you're spending upwards of £70,000 on an SUV, you don't want it to blend in, right? Well, you certainly won't be disappointed. An imposing chrome grille features alongside adaptive LED headlights. There are also optional 'LaserLight' headlights which can see for up to 600metres ahead on full beam.
Chunky roof bars and alloy wheels up to 22 inches also feature, while the rear adopts a similar look to BMW's luxury 7 Series saloon with LED rear lights integrated into a chrome bar.
See Available BMW Deals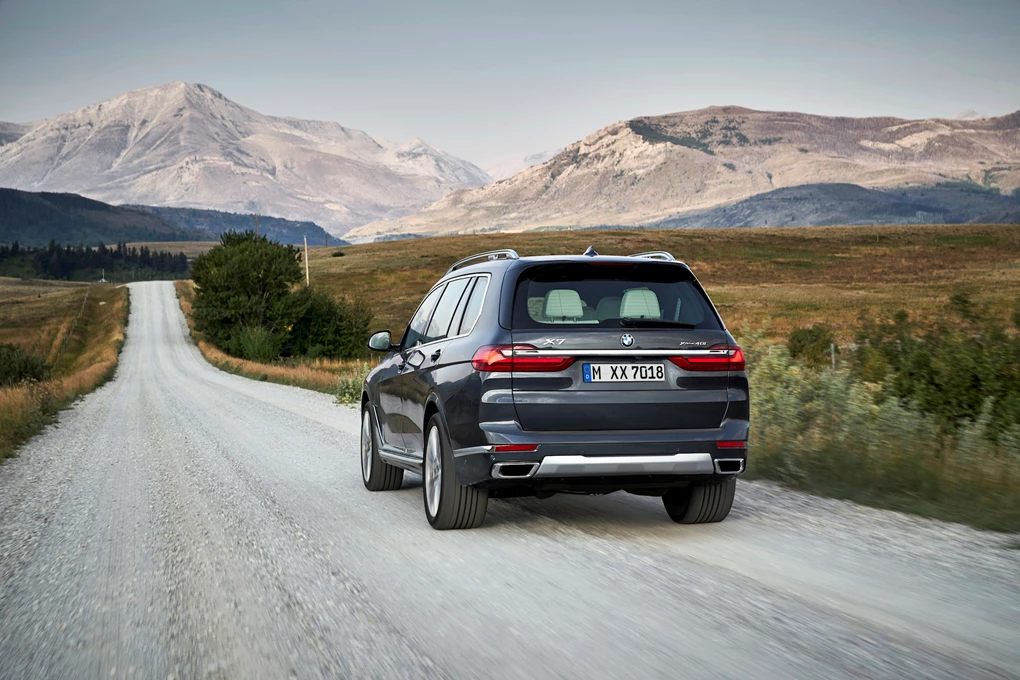 It can genuinely seat seven adults in comfort
Many cars are labelled as seven-seaters, when in truth, they can only truly fit five in comfort plus two in much less space. But with the X7, BMW has ensured that the two rearmost seats can fit six-footers with space to spare – even if that does impede on boot space.
The smaller X5 can also accommodate seven, but the third row of seats offer nowhere near as much space as the X7 – making the larger model excellent for families. However, if customers feel they want the second row passengers to be more comfortable, they can choose two captain's chairs instead of the standard second row of three.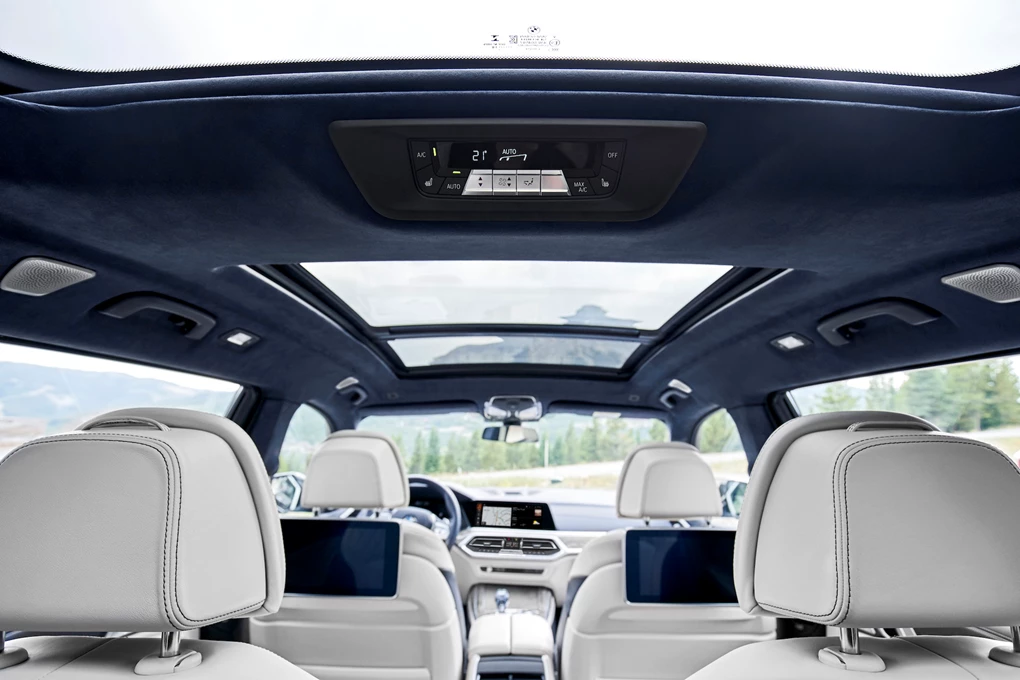 Lots of great technology as standard
As you would expect from a car that costs £72,155, there is a lot of great kit fitted from the base level – including some of BMW's latest infotainment and safety features. Instead of the standard instrument dials, the X7 comes with Live Cockpit Professional – a customisable instrument display – and the central 12.3-inch Control Display is used for the infotainment and satellite navigation. Customers also have access to the 'Hey, BMW' voice assistant and gesture control thanks to the 7.0 Operating System that is used.
Models also come as standard with the Parking Assistant Plus system, which includes a rear-view camera, as well as a top view, panorama and 3D view of the car so that the large model can be placed more effectively. The Reversing Assistant is also fitted as standard, which can reverse the vehicle up to 50 metres on its own at speeds up to 5.5mph and into confined spaces all on its own.