Introduction 
A sports car that's cheap you say? Not exactly something that can be said very often, that was until hybrids came along.
The i8 shook the competition up when it came on sale in 2014. Three years later and it still looks just as radical as it did when it was initially unveiled. The drive is excellent, as is the performance and it combines all this with superb running costs. While little has changed since it was first revealed, there have been several editions, including the Protonic Frozen Black version we tested.  
BMW is soon to launch a roadster version of the i8, although there has yet to be a concrete date announced for this.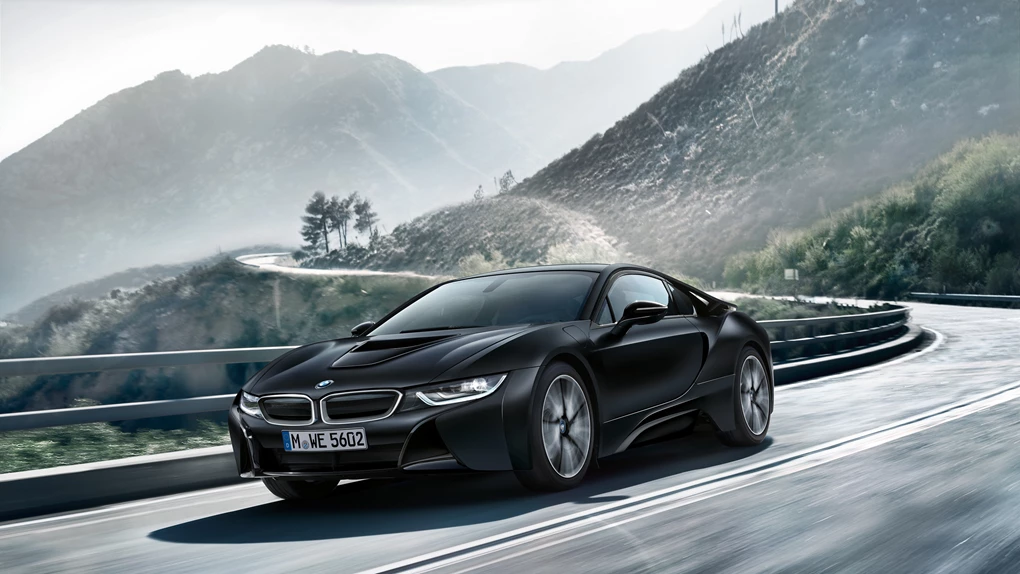 Performance
Just one powertrain is available on the i8, a three-cylinder turbocharged petrol engine that is also fitted to the current Mini Cooper. It is joined with an electric motor that drives the front wheels to produce 357bhp. While this may not sound like that, especially when hot hatches such as the Audi RS3 have 20bhp more, the i8 is light which works in its favour.
The i8 has a top speed of 155mph and can go from 0-60mph in 4.4 seconds, meaning it is by no means slow, especially when you consider the instant torque produced from the electric motor.
Enquire now on a new BMW i8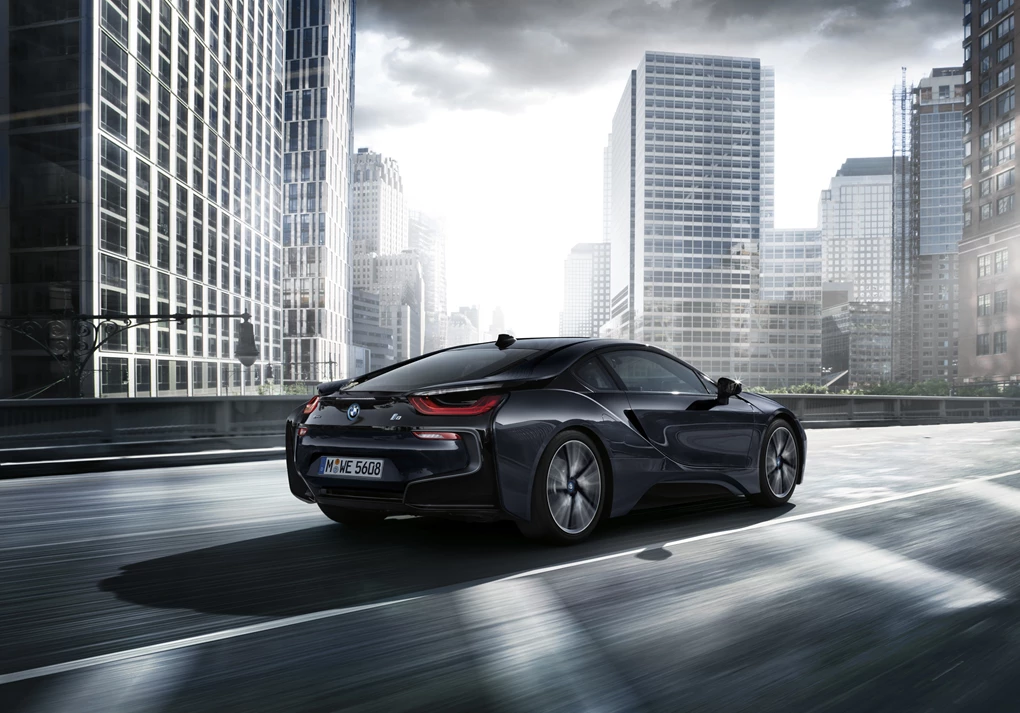 Ride and handling

 
BMWs are renowned for their excellent handling, even in cars like the 3-Series, so it is unsurprising that the i8 is spot-on to drive. The steering is sharp and direct, helping the car remain nimble. Body lean is minimal which adds to the confidence you get when driving the i8.  
One thing that is definitely worth mentioning though, if you do a lot of big journeys, is the type noise. It generates a huge amount of tyre roar that is particularly irritating at motorway speeds.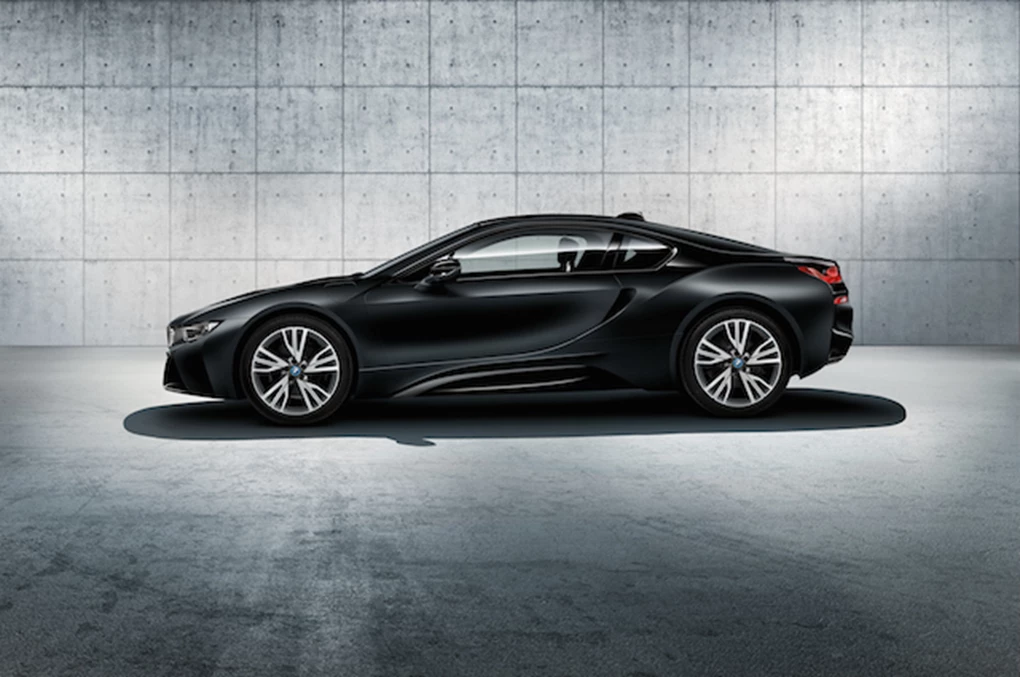 Interior and equipment
You look pretty cool once you're in there especially thanks to its large gullwing-style doors and once you're in there, it's a great place to be. BMW's interiors are always logical, well built and luxurious and the i8 is no exception. The tried and tested infotainment is easy to use too and is surrounded by high-quality materials. Our only minor gripe is that you expect an interior to match the radical styling of the exterior, which isn't the case, but that's not exactly a bad thing.
As you'd expect from a £100,000-plus car, standard equipment is excellent. You get BMW's trademark 8.8-inch touchscreen, alongside an excellent quality interior which has no hard plastics at all. Standard equipment includes climate control, cruise control and electric heated and leather seats, among many other things.
While practicality may not be the i8's strongest point, it is technically a four seater, although these are only meant for small children at best. Yet the driving position is excellent and the seats provide plenty of support.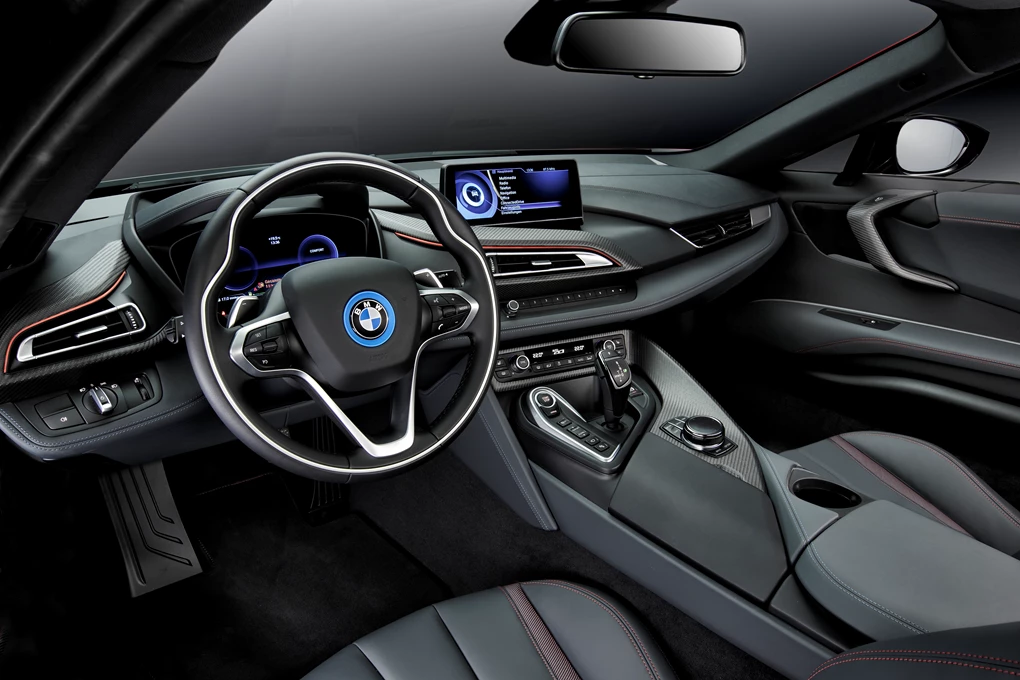 Cost  
The i8 starts at £106,305 which is not too bad for value considering the futuristic design and costly electric motors that features in the i8. Our Protonic Frozen Black edition cost £114,600, which did seem an unnecessary extra amount over the standard i8, for what is effectively a different coloured edition, however, some buyers will think the paint job of the special edition is worthy of the extra price. 
Running costs is where the i8 comes into its own though. It emits just 49g/km of CO2 and can manage a claimed fuel economy figure of 135mpg, although we found it was much less than that in real-world driving.
The i8 also has an all-electric range of 20 miles, and it can be charged using a domestic socket in eight hours and a high output socket in around two and a half hours.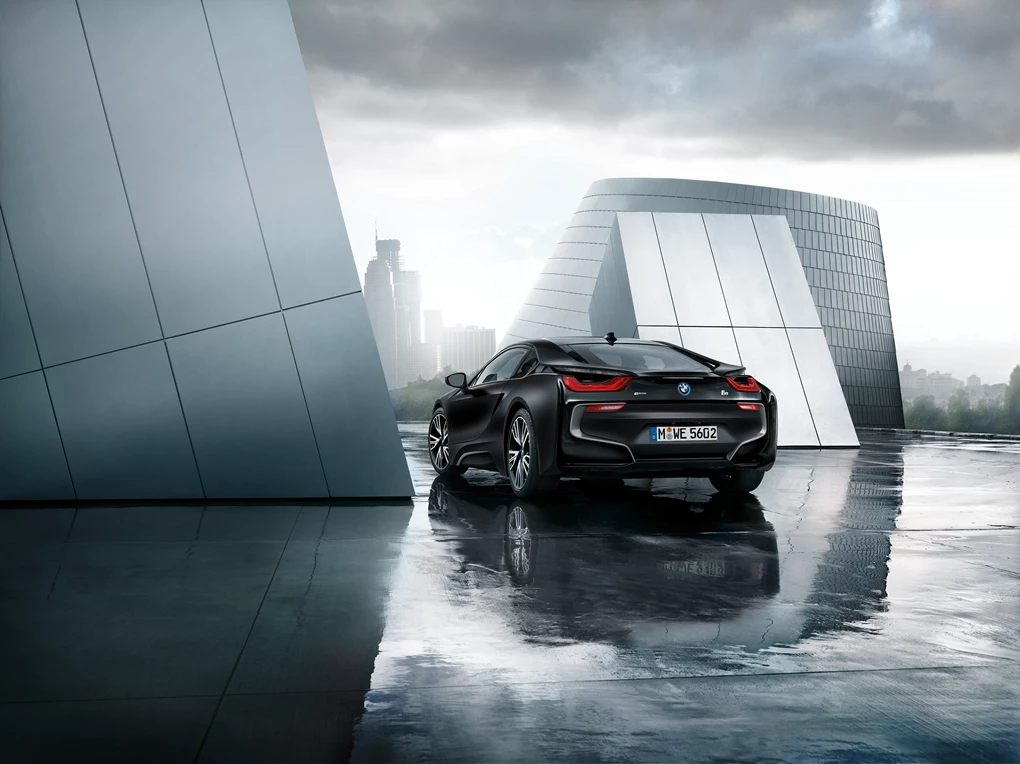 Our Verdict
If you want to get noticed, few things can grab attention quite like the i8, as nothing else on the road looks remotely like it. It is effortlessly quick and good to drive, while it is still cheap to run. Yes, it may have a tiny boot and excessive tyre noise, but these are small niggles which fail to detract from the car as a whole.
The Porsche 911 may provide a purer driving experience, but if you are wanting to stand out, lower your running costs while always beating the Porsche away from the lights, the i8 is definitely the car to go for.
Enquire Now for a new BMW i8