Introduction
The C3 Aircross is a crossover SUV version of the C3 hatchback. It is more of a family friendly version with a bigger boot and a slightly funkier exterior. The Aircross has some stiff competition though which includes the likes of Kia's Stonic and the Hyundai Kona.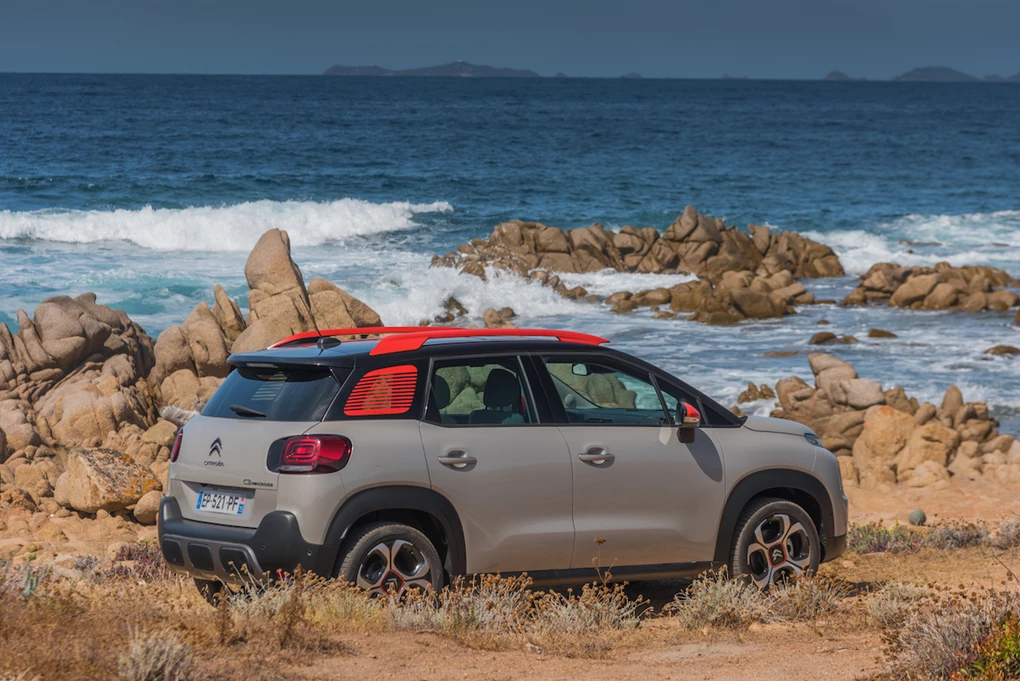 Performance
There are two diesels to choose from with varying power outputs. The one in our test car was a 1.6-litre with 120bhp. A lesser-powered 100bhp model is also available. Both come with a five and six-speed manual gearbox respectively.
Our car was fitted with the six-speed manual, which felt very precise through the gears and is a real improvement on the notchy manual gearbox currently found in the C3 hatchback.
A 1.2-litre petrol can also be specified this is available in 82bhp, 110bhp or 130bhp forms. We tested the 110bhp version with the six-speed automatic gearbox.
The engine itself was zippy and pulled well, but the gearbox did have sporadic moments of confusion of what gear to actually be in, especially when climbing any steep gradients, of which there were a lot of during our test in Corsica.
If you fancy the petrol then we recommend the five-speed manual, as it seems far slicker and actually makes the most of the available power.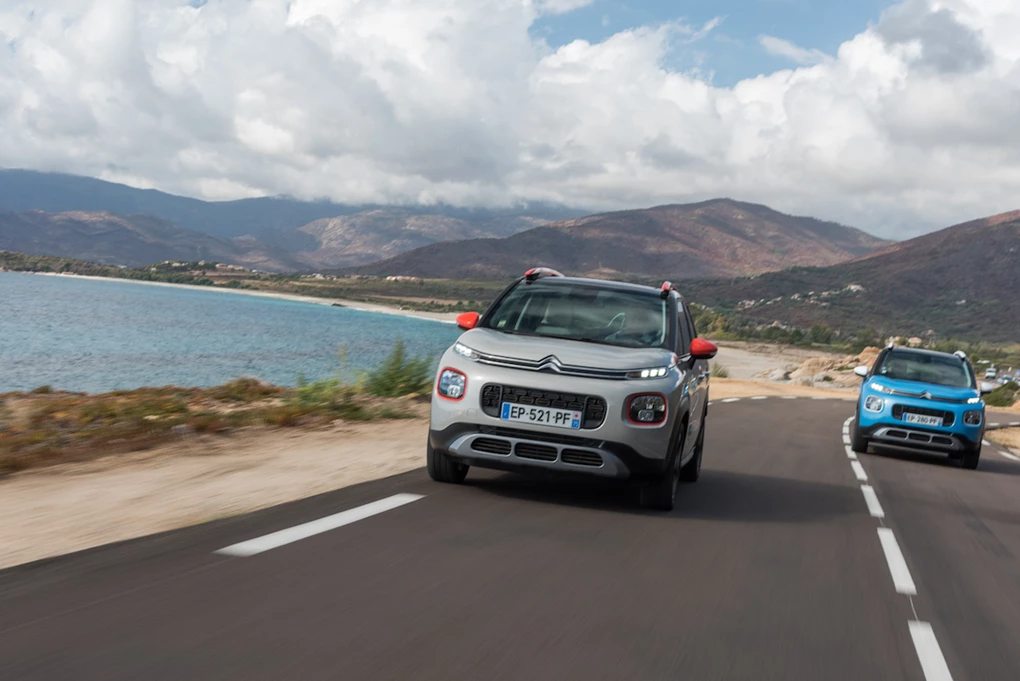 Ride and handling
Around the sharp twisty roads of Corsica the C3 Aircross coped brilliantly. Not only did it feel like a proper crossover, it has the off-road capabilities too. This is thanks mainly to a large amount of ground clearance and the optional hill descent control.
On the normal open roads it feels refined and very capable. Through the bends though it really did surprise, with almost no body lean at all and a chassis that made the car feel tight and rigid. Chuck it in and the grip gives you confidence. It might not be immensely fast, but the peppy oil burner definitely has enough power for city streets, motorway cruising or just pottering down country roads.
However, there is a downside to this car, and that's the steering. At slow speeds or manoeuvring it's very light which makes life easy, but it never weights up on the road – giving you this rather disconcerting lack of connection with what the front wheels are actually doing.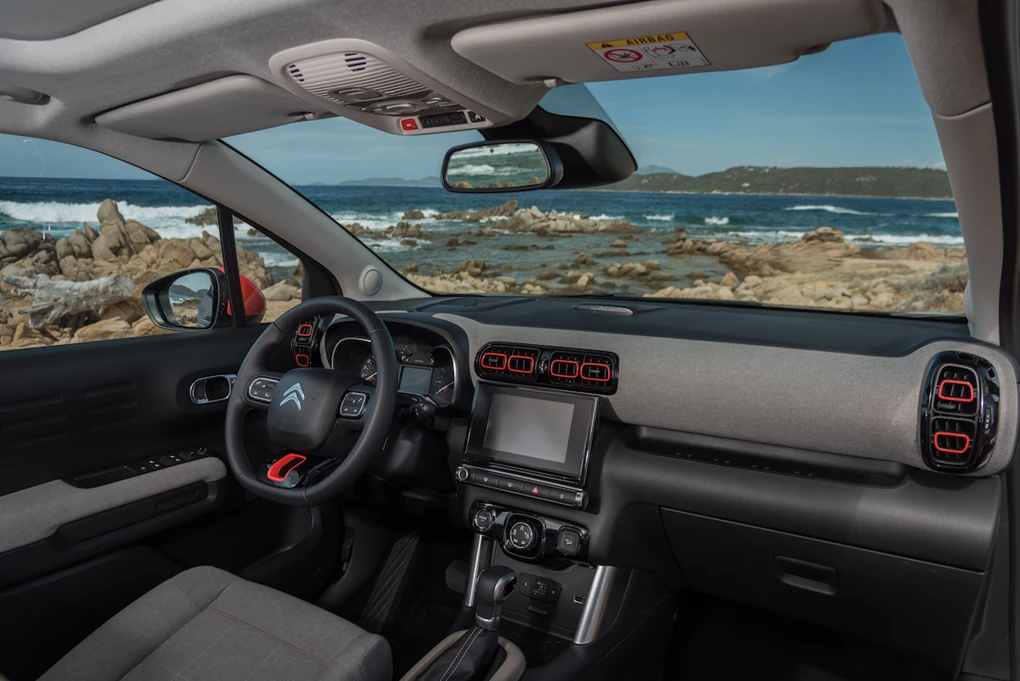 Interior and equipment
Step inside and it's a pleasant place to be. Throughout the cabin there are lots of different and colourful materials used including a rather brilliant rubber textile on the dashboard that makes it feel unique. The entire cabin has five colour combinations to choose from. Our car had a space age like tweed-effect material on its super comfy seats.
Space inside the cabin is sufficient with ample leg room, although taller people will struggle in the back for head room. I'm only 5'9 and even I struggled to sit up fully in the rear without slouching slightly.
Open up the boot and you have between 410 and 520 litres of cargo space depending on whether or not you leave the removable floor in place. Pop the folding rear seats down and this increases to 1,289 litres, enough to turn your C3 Aircross into a small van.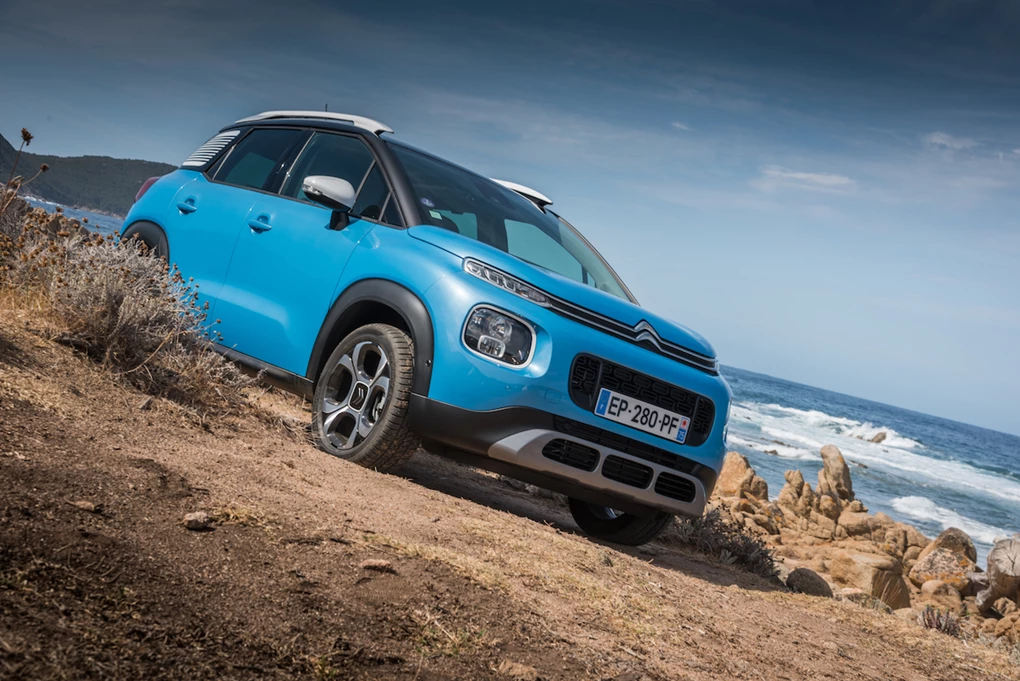 Cost
The Aircross comes with a choice of three trim levels – Touch, Feel and Flair. Prices for the car start at £13,995 for the base Touch model and rise to £19,720 for the range-topping Flair model. Each has different amounts of equipment choices, with the top-spec Flair coming with pretty much everything. This was certainly the case with our car which had Citroën's connect touch screen sat nav and infotainment system, Bluetooth, 17-inch alloy wheels, keyless entry, keyless start, and Citroën's emergency and assistance system.
Lots of optional extras are available including a panoramic glass roof for £950 – adding lots of light into the cabin, especially with darker materials. The £650 Techno HiFi pack is also worth considering as it adds wireless phone charging, a head-up display and HiFi radio with a subwoofer. The Park Assist Pack might be £600, but you get front parking sensors, blind spot monitoring, self-park assist and a 360-degree parking camera, which all aid you I avoiding any nasty accidents in tight car parks.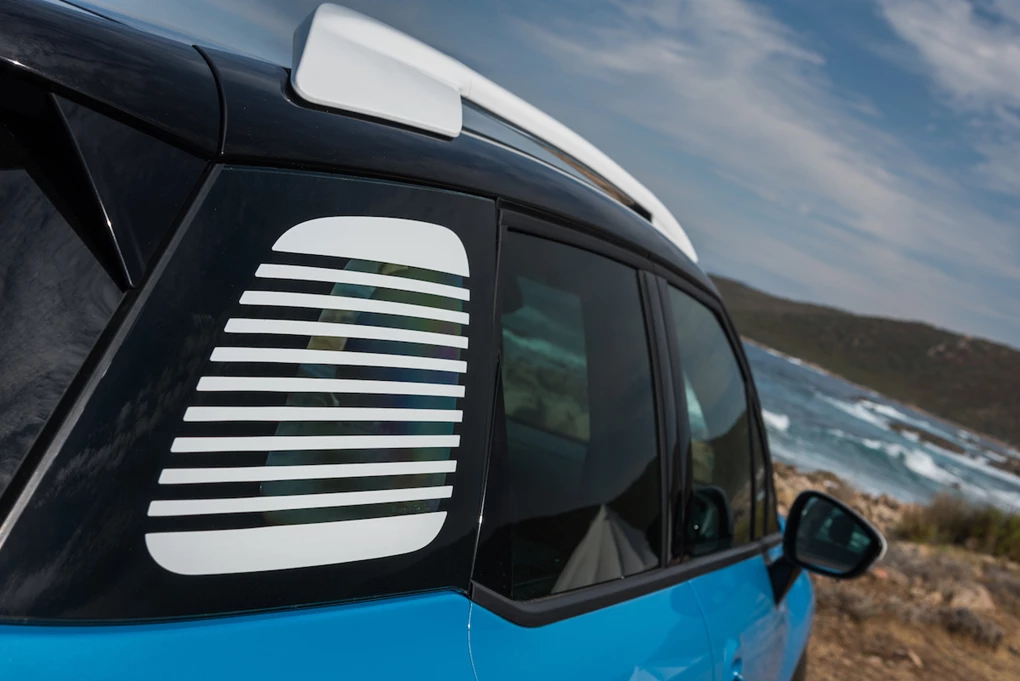 Verdict
The C3 Aircross is a very likable car. It has those very quirky looks and some real charm about it. And that continues when you drive it too, especially the racy little three-cylinder petrol engine which loves to rev. It handles very well too and copes superbly with practically any road you can throw at it. Ok so it might not feel premium inside but it does feel different and stands out against the rather bland boxes you seem to get nowadays in the crossover segment. Best of the bunch is that it costs so much less than its rivals and yet feels the best to drive.