Introduction
Despite only being on the market for five years, Dacia has found its own niche that pleases a considerable amount of customers – budget vehicles that offer just the right amount of equipment and practicality.
Its SUV effort, the Duster, has gone through a mid-life refresh. When it first came out, the compact SUV offered a quirky option in what was – and still is – a booming segment.
But do those changes pay off? We try it out…
Performance
As there isn't much weight to the Duster, it zips along quite nicely and the gearbox is smooth. 
The 250Nm of torque produced by the four-cylinder unit is punchy enough to get you up to speed, but this version of the Duster still takes 11.7 seconds to 60mph and can reach a top speed of105mph – nothing that will threaten in any speed, but this isn't meant for that.
Find great Dacia Duster deals today
Ride and Handling
As the Duster has quite a dinky setup, the car doesn't have any frills in terms of its driving feel – instead you get no nonsense steering, little body roll unless you fling the car in with real ferocity and a good ride that soaks up most patchy surfaces and roads.
As its quite compact, urban driving will be a doddle for you and the engine has just enough puff on the open road so cruising won't be a hardship. All the wheels are offer go no larger than 16-inch in size, and all offer a nice ride.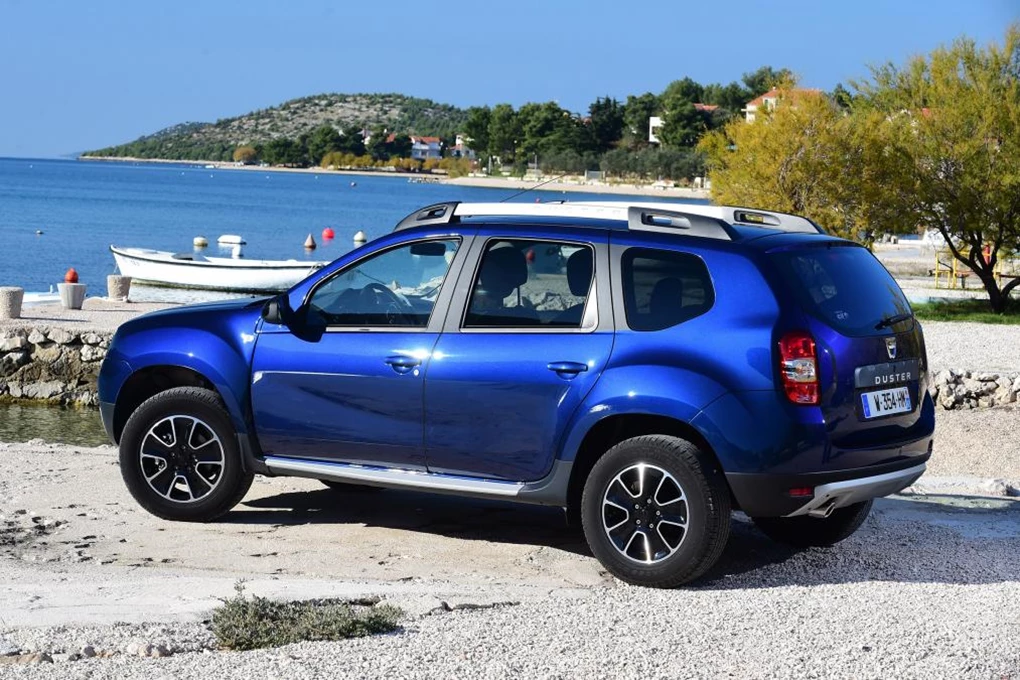 Interior and Equipment
Considering how much some modern cars costs, the Duster carries the Dacia message of being affordable and no nonsense, and it is a breathe of fresh air to the segment. Much like the driving, the Duster's interior is no nonsense and you get the essential pieces of equipment and a couple of extras if you need them. 
For a car of this size, space is good too, as you get 475 litres of boot space when the rear seats are folded up and that can be extended to 1636 litres when the back bench is put flat to the floor.
With Dacia models, you only get the bare essentials, and the Duster continues that trend. Standard features on all Dusters include daytime running lights, power-assisted steering, stop and start, emergency brake assist, chrome grille, Duster-inscribed roof bars and airbags.
If you want extra kit, you have the choice of three trim levels – Access, Air and Nav+ – with the Nav+ option offering the most equipment. With it you get sat-nav, a rear reversing camera, parking sensors, cruise control with speed limiter, extra chrome detailing, a leather steering wheel and Bluetooth connectivity.
Cost
Prices for the Duster start from a basement £9,495 – a mark that no other manufacturer can match. Yes, it may not be the best equipped, but Dacia's aim is to provide affordable mobility and a car that is no fuss. The Duster delivers on that in spades.
With the diesel we tried, running costs are superb thanks to the very frugal returns of 62.8mpg and 116g/km CO2.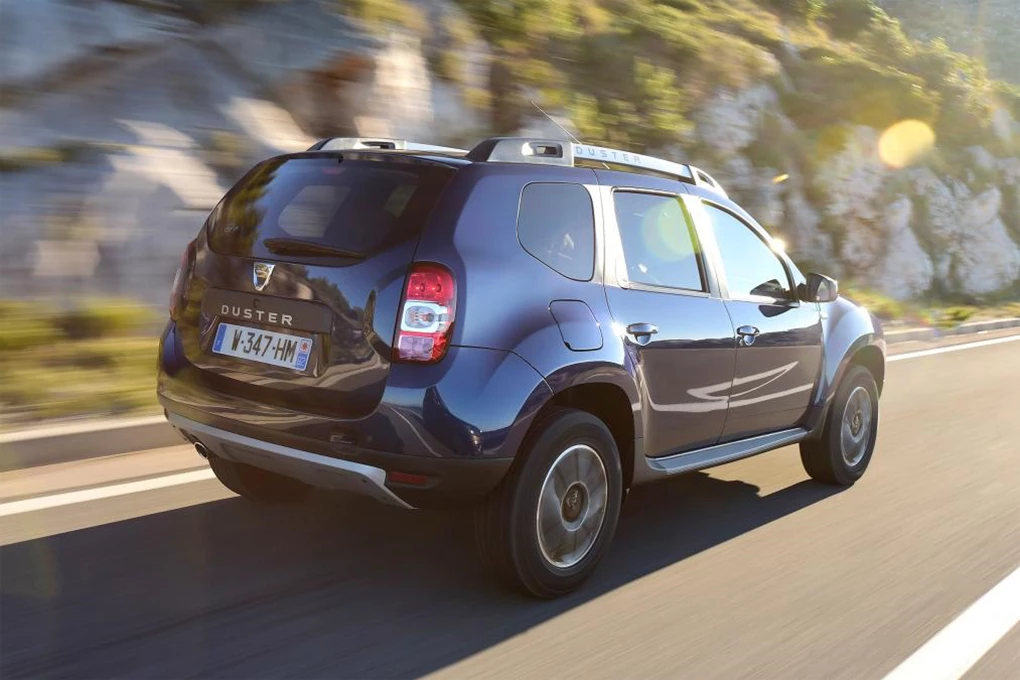 Verdict
You will find it very difficult to dislike the Duster thanks to its great character and no-fuss finish. Of course there are more premium cars in the segment, but that's what marks the Dacia out from the rest – it's honest and you get exactly what you pay for. The interior plastics could be nicer to the touch, though, and the finish could be more refined to make it feel a nicer place to be. It is marketed as a budget option, and that's exactly what it is – but that's no bad thing in our books.
Save money on a new Dacia today