Introduction

 
While all manufacturers are scrambling to join the booming SUV market, the pick-up market has been quietly growing into an important sector of the industry. When you think of pick-ups, Nissan, Toyota, Mitsubishi and Ford's offerings probably come to mind first. Volkswagen joined the market a few years ago with its Amarok, too, but now Fiat is also a contender.  
Fiat launched its Fullback pick-up last year as a re-trimmed version of the Mitsubishi L200. But it has now added some extra ruggedness to appeal to 'lifestyle' buyers. The result is the Fullback Cross, which is essentially just a new trim level, although a very distinctive one. It has received some tweaks to make it look even more off-road ready. A Torsen differential has also been added, allowing you to switch between drivetrain modes.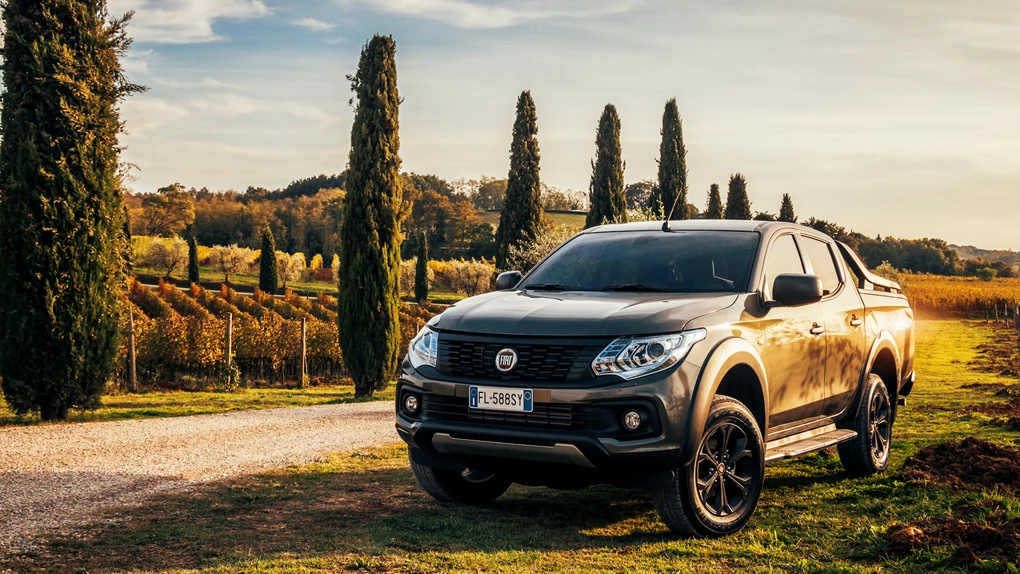 Performance
The Fullback Cross keeps the 2.4-litre diesel engine that's fitted to the Fullback LX. It has 178bhp and 430Nm of torque, making it capable of getting from 0-60mph in 11.6 seconds and onto a top speed 111mph.
Thanks to the high torque output, it does pull well although it quickly runs out of steam as you go up the rev band. You can hardly describe it as fast, but that's not what driving a pick-up is about.
Our test car was fitted with a five-speed automatic transmission but you can get a six-speed manual gearbox, too. For the best part of the time the automatic gearbox worked well, only struggling on the odd occasion to find the right gear when going up hills.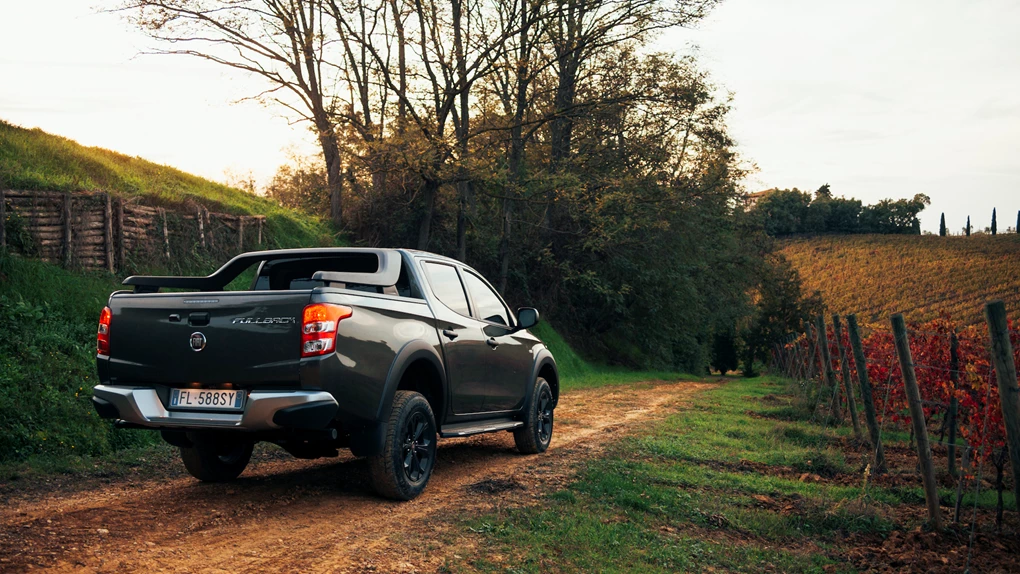 Ride and Handling
One of the most surprising things about the Fullback Cross was just how light the steering felt around towns, although it did make it feel a bit disconnected on the open road. The ride wasn't bad, either. Especially when you considered some of the appalling roads we drove on the Italian launch.
It's not a city vehicle, though. Its massive size and poor visibility would make it a bit of nightmare to drive around towns and cities. Its only blessings are its light steering and reversing camera.  
While most of our driving was on tarmac in two-wheel-drive mode, we did get a brief stint to try the four-wheel-drive on some slippery country lanes. It seemed largely capable, although felt rather sluggish with all four wheels driving.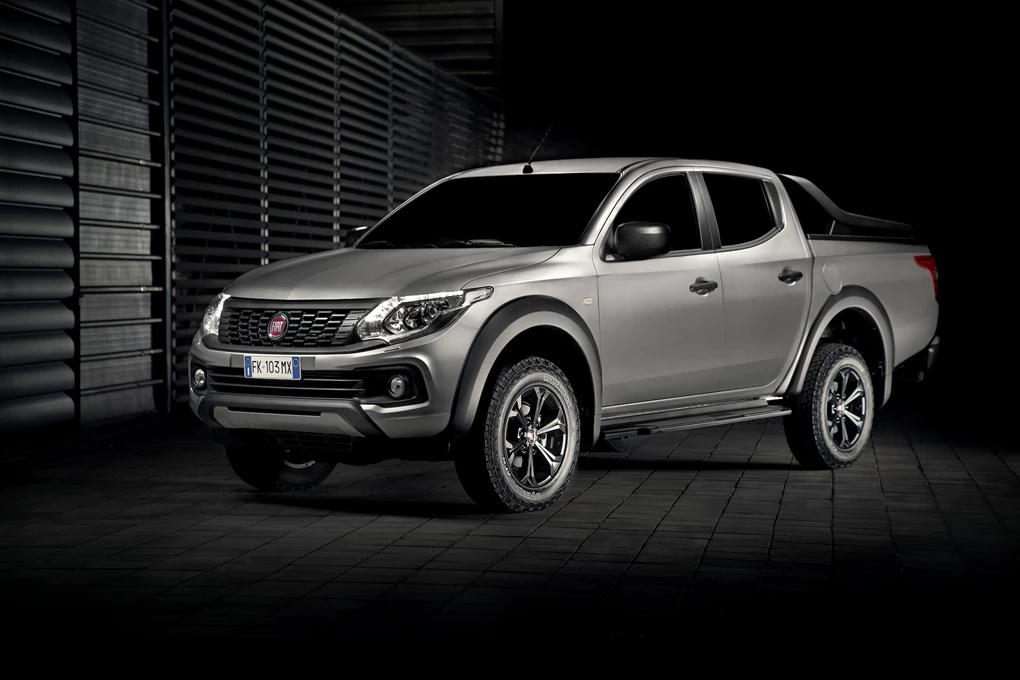 Interior and equipment
For a pick-up that seems to pride itself towards 'lifestyle', the interior is a bit of a disappointment. The cabin is full of hard and scratchy plastics, the few creature comforts being the heated leather seats.  
While this would be fine if you were purely using your Fullback Cross as a workhorse, many buyers will be using it as their everyday wagon, meaning it could really do with some plusher materials inside. 
The interior felt spacious enough, but what most buyers will be looking at is the load bay. It can carry up to 990kg of cargo in the back and can tow up to 3,100kg. While rivals such as the Toyota Hilux and Nissan Navara can carry more cargo in the back, the Fullback Cross eclipses both with how much it can tow. As a contrast the Toyota Hilux can tow 2,250kg and the Nissan Navara can tow 2,600kg.
It also comes with a good amount of standard equipment, including bi-xenon headlights, dual-zone climate control, cruise control and leather seats. The infotainment system does let the side down, though, as it is in desperate need of an upgrade, as it is too reliant on buttons to carry out its functions and is unresponsive.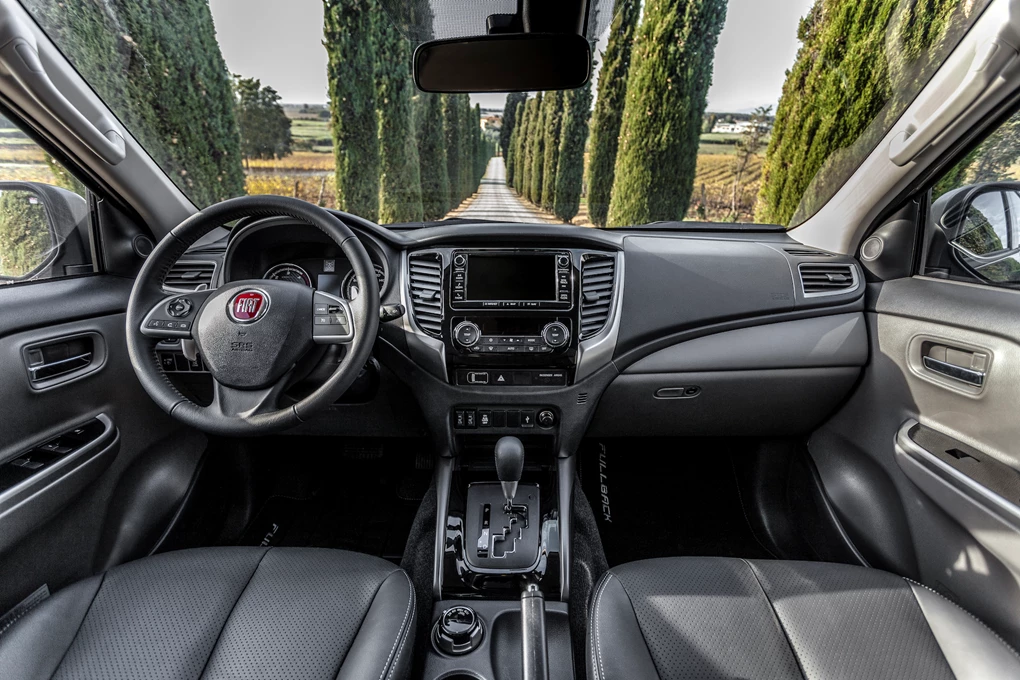 Cost

 
The Fiat Fullback Cross makes a lot of sense for business users, as VAT-registered customers will be able to claim the VAT back on the Fullback Cross – the ex-VAT price is just £26,495. It does look a bit expensive for private users, though, who have to pay the VAT – pushing the price up to £32,863.  
As for running costs, the Fullback Cross is not that impressive. It returns just 37.7mpg on the combined cycle, with CO2 emissions of 196g/km.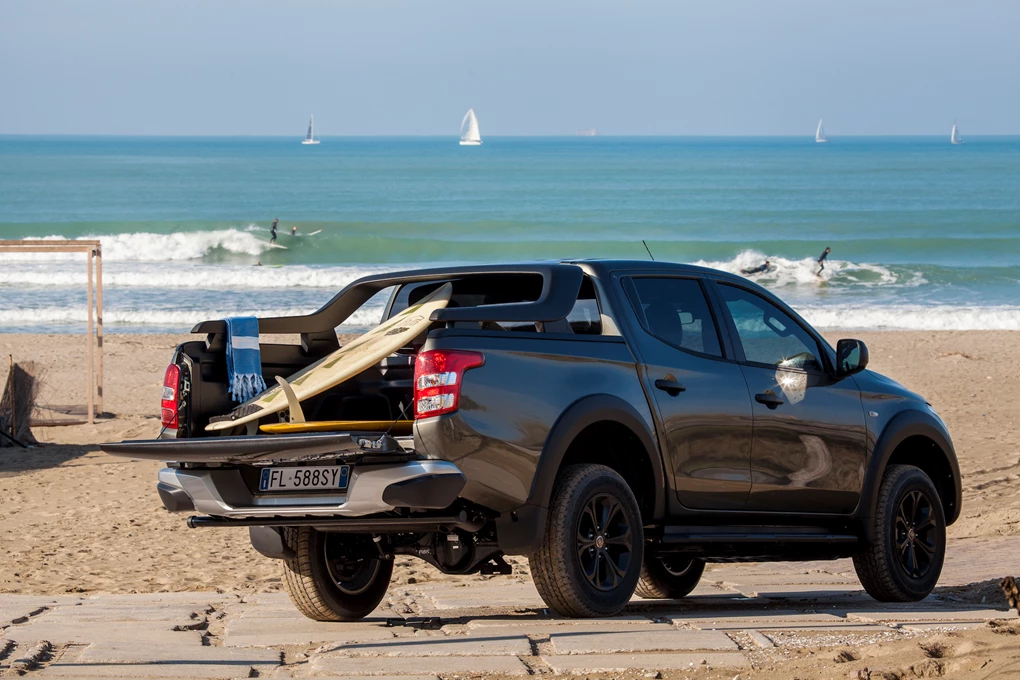 Our verdict

 
If you use your pick-up as a workhorse but also need it to double-up as a 'lifestyle' companion, the Fiat Fullback Cross makes a fine choice. It is remarkable how well it deals with everyday situations, considering its size and off-road focus, but if you plan to use it around towns and cities, it is not really ideal. While the infotainment display is a bit disappointing, it's not enough to ruin a cool, different and capable pick-up.