Introduction
After starting life as a coupe and then being turned into a convertible, the Mercedes-AMG GT C Coupe Edition 50 – which is quite a mouthful – returns to be a two-door in this limited run model.
Restricted to just 500 units, this special edition is the middle of the pack in the AMG GT line-up, which includes the track-munching GT R at the top end. But how does this stack up with the other sports cars from Mercedes-AMG's rivals?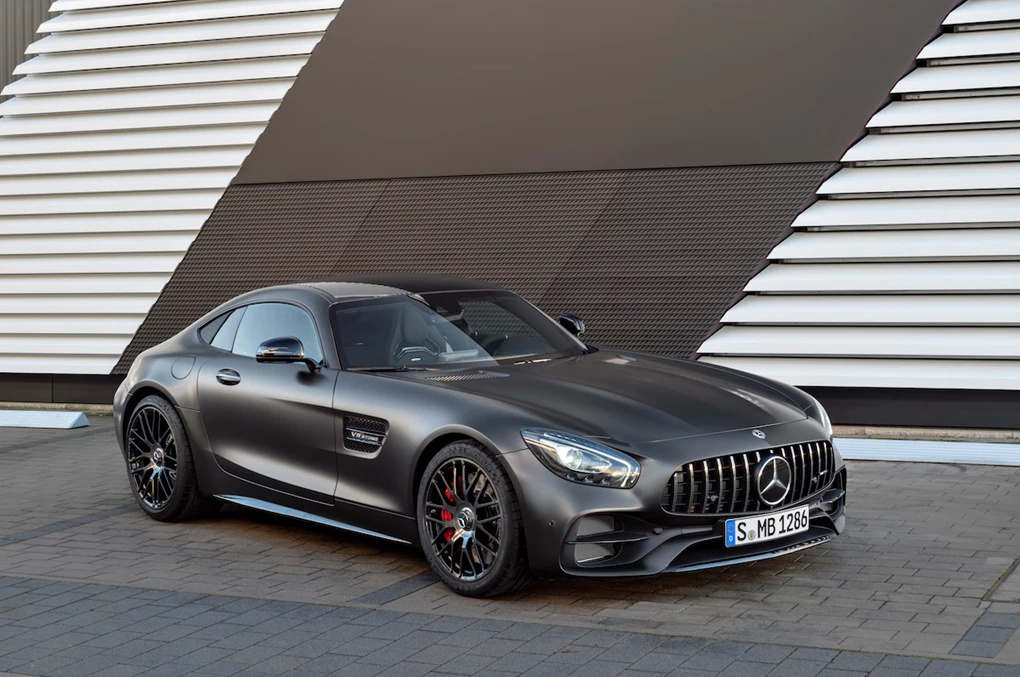 Performance
Something that you won't be wanting for is power, as the GT C Coupe comes with the standard twin-turbocharged 4.0-litre V8 you find in every other AMG GT model, but this produces a substantial 549bhp. The torque output is also pretty super – 670Nm. This all adds up to a 0-60mph time of 3.5 seconds and a top speed of 197mph – which is very impressive.
Although this isn't as savage as the GT R, the GT C feels seriously quick. But as the name suggests, this is not a super car. Tipping the scales at 1,700kg, this isn't the lightest car in the world and with its wide stance on the road, it isn't the nimblest either.
But you get what you pay for, and that is a lot of speed. Although it may not corner or feel as finessed as an Audi R8 or Porsche 911 Turbo S, it is more muscular and feels more visceral than its speed and price rivals. It's also very civilised thanks to that GT setup, but don't push that throttle too far or you'll be much further down the road in a shorter space of time than you'd expect.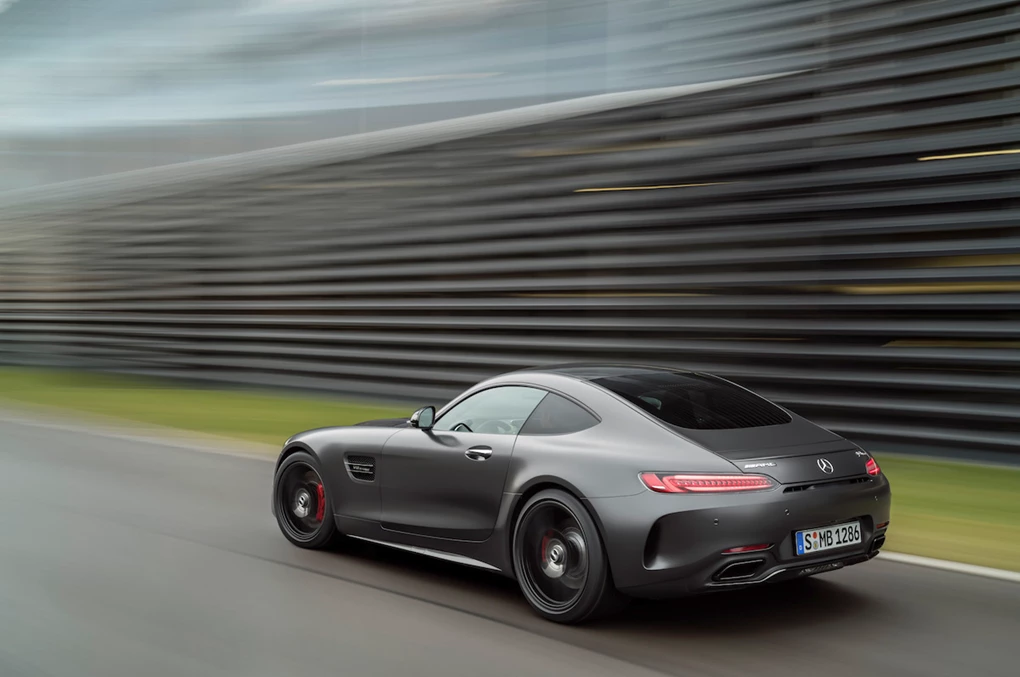 Ride and handling
One thing that is clear is that it isn't built to do amazing lap times or take on the McLarens and Ferraris of this world. The best way to describe it is as a super GT, and it's the GT part you should focus on. It rides well in most situations, but this isn't built for comfort so watch out over rougher road surfaces.
The GT C isn't the slimmest car in the world though, and it can feel like you squeeze down some roads and that can be unnerving. It takes some time to get used to how wide it is, but as soon as you find both yours and the car's limit, you will make the most of what it has to offer on the road.
With the wide rubber tyres on each corner you get a lot of grip on turn-in and plenty of purchase to put the power down when you need it. The steering isn't perfect though, as it can feel quite heavy and pedestrian at times, but there's a lot of feedback so you have a good idea of what's going on underneath you.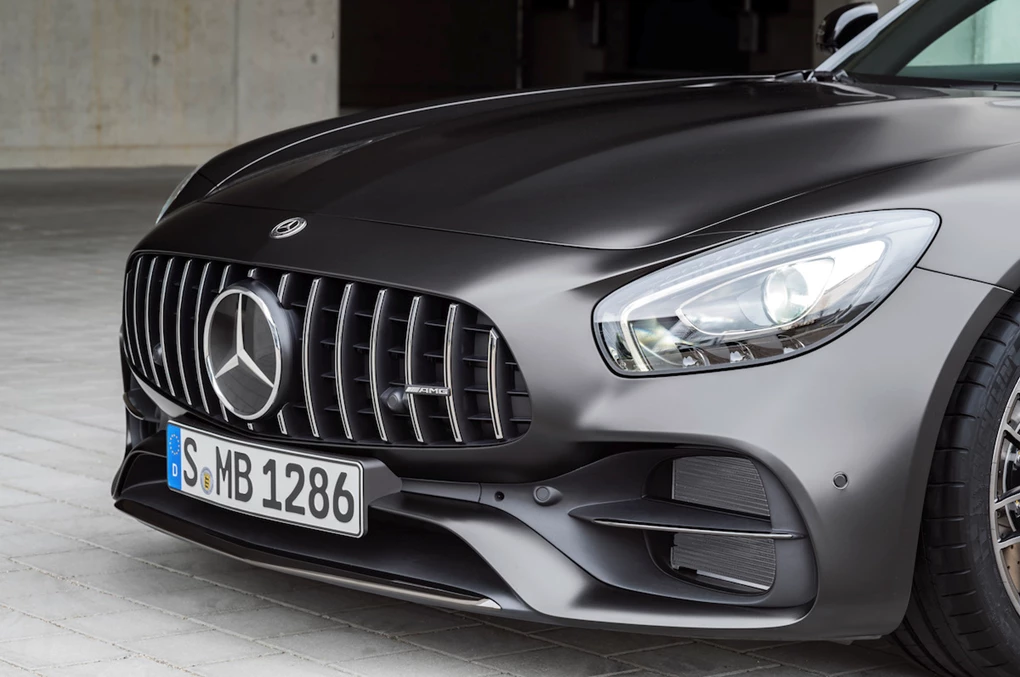 Interior and equipment
It isn't the most spacious on the inside and for taller people it can feel quite cramped indeed. But it is driver-focused – as many other AMG models are – and all the relevant controls are in close proximity to you. The transmission tunnel, however, is incredibly intrusive and although Mercedes has put many of the buttons on there to utilise the space, it is very bulky.
Something that is almost expected is the Mercedes quality finish and, thankfully, that is present. Everything feels solid and well-built, and with leather throughout it has a distinctly premium air to it. The sports seats also cocoon you so that you don't slide about much when you're driving more vigorously.
But the infotainment system and trackpad feel clunky and out of date, and when you're on the move it is very difficult to navigate – something that can get very annoying very quickly. Other premium manufacturers do a better job with their systems.
You do also get quite a lot of kit with your GT C Coupe, such as 19-inch front wheels and 20-inch rear wheels, a full Burmester sound system, red AMG brake calipers, and parking sensors and a camera.
Models also come with AMG Ride Control to help you get the right ride and feel you want, which alters the suspension so it can more pliant when you're cruising and stiffer when you're on the track.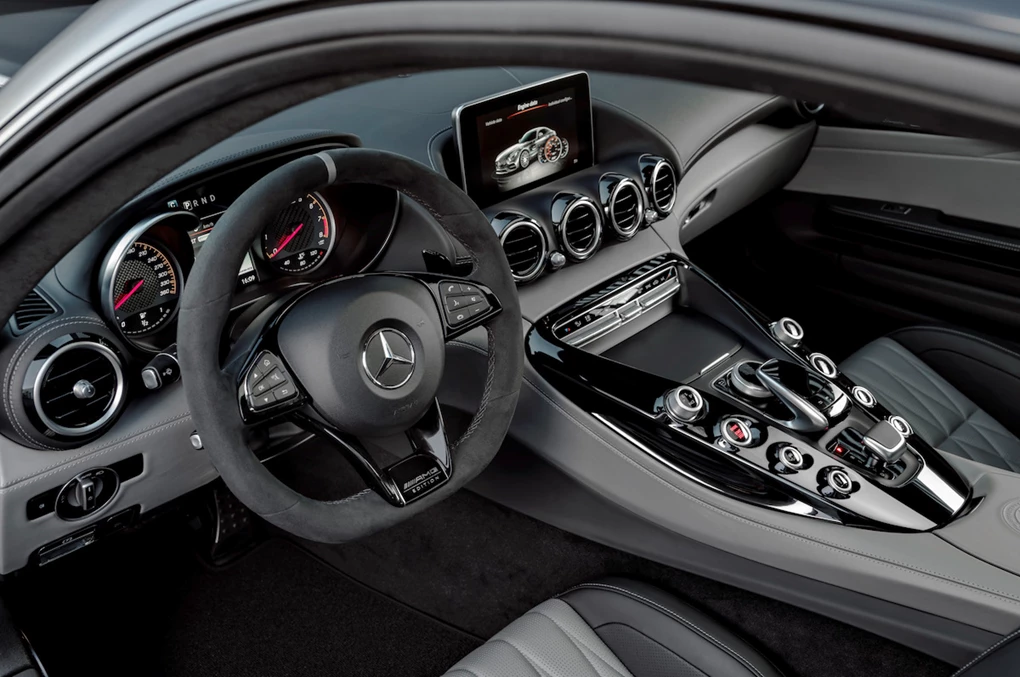 Cost
Well it isn't cheap that's for sure. The price of the model we tested was £139,855, which is quite substantial – but that is the premium you expect with the sort of power and performance this model has.
Trips to pump will be pretty frequent as well as it only does 20mpg at best, and in the real world that isn't particularly ideal. It definitely fits in with the gas-guzzling nature of other muscle cars.
Emissions are also rather substantial – 259g/km CO2 in fact. That means it has a first-year road tax cost of £2,000 – the highest band – and a rate of £450 every year after that, as it has a starting price of more than £40,000. So you must be able to stomach the running costs before even considering this car.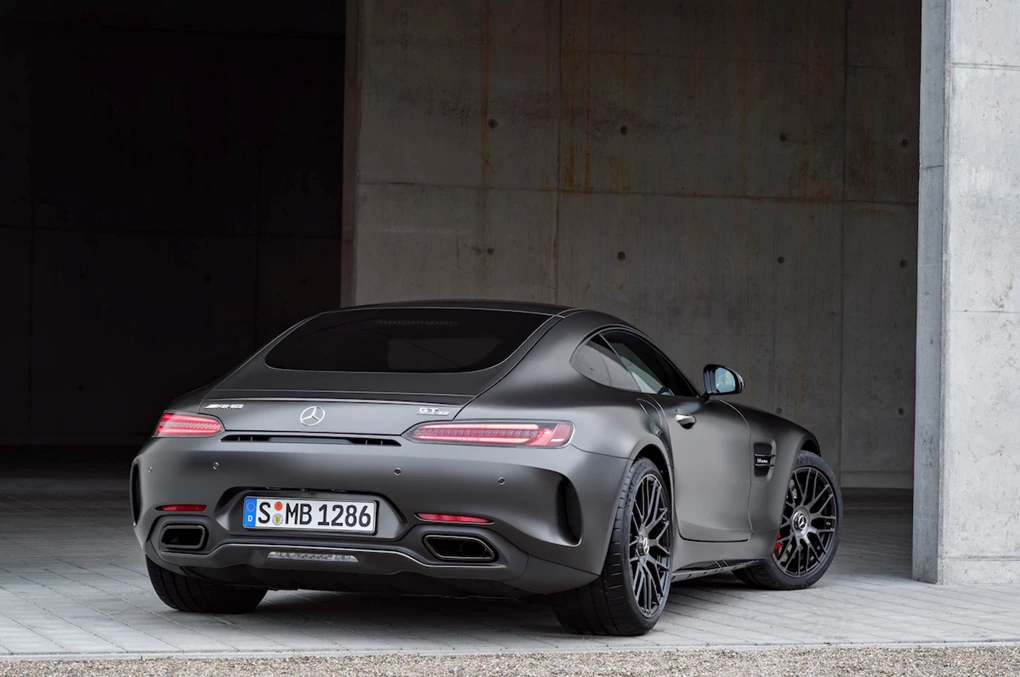 Our Verdict
Despite the long name, cramped interior and ludicrous running costs, there is a lot to like about the GT C Coupe. It has the performance to take your breath away and a character that you may really fall for.
Yes, it isn't the most practical sports car and nor is it the best, but the ridiculous amount of noise produced by the AMG engine makes you want to press the loud pedal as much as possible, and there's something really brilliant about that. Other manufacturers can produce better super cars, but this is up there as one of the best super GTs around.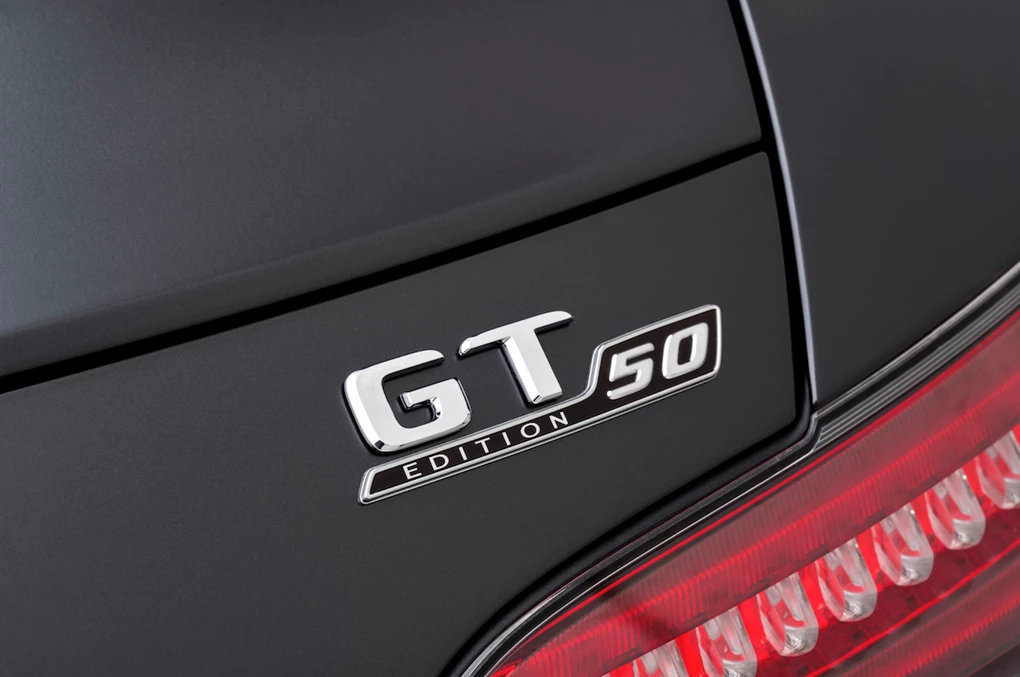 Looking for a new Mercedes-Benz? Find prices, today!