Save money on a new Mercedes-Benz
Introduction
Although you may not think this sector exists, the off-roading estate car is gaining popularity thanks to its practical outlay and capable performance on the rough stuff and on tarmac.
After Audi and Volvo introduced their efforts in the mid-2000s, Mercedes-Benz is now throwing its hats into the ring with the E-Class All-Terrain.
Derived from the popular premium estate model, the All-Terrain is fitted with beefed-up air suspension and 4Matic all-wheel drive as standard so that it can cope in any conditions.
But it maintains all the luxury accessories you would expect in an almost £60,000 car – because that is what it is – as well as adding some tasteful protective cladding to the exterior of an already-handsome vehicle.
Performance
The only power option for the E-Class All-Terrain is a 3.0-litre V6 diesel, which produces 254bhp and 620Nm of torque. All of that power is driven through the intelligent 4Matic system, which distributes power to any of the four wheels when they require it most.
This power and torque output means a 0-60mph time of six seconds flat and an electronically-limited top speed of 155mph. But don't be fooled into thinking this is a performance model – far from it in fact. It cruises well thanks to the air suspension smoothing out the bumps and the 4Matic system helps put the power down on all surfaces. It is paired to a nine-speed automatic gearbox, which helps you click down the miles smoothly.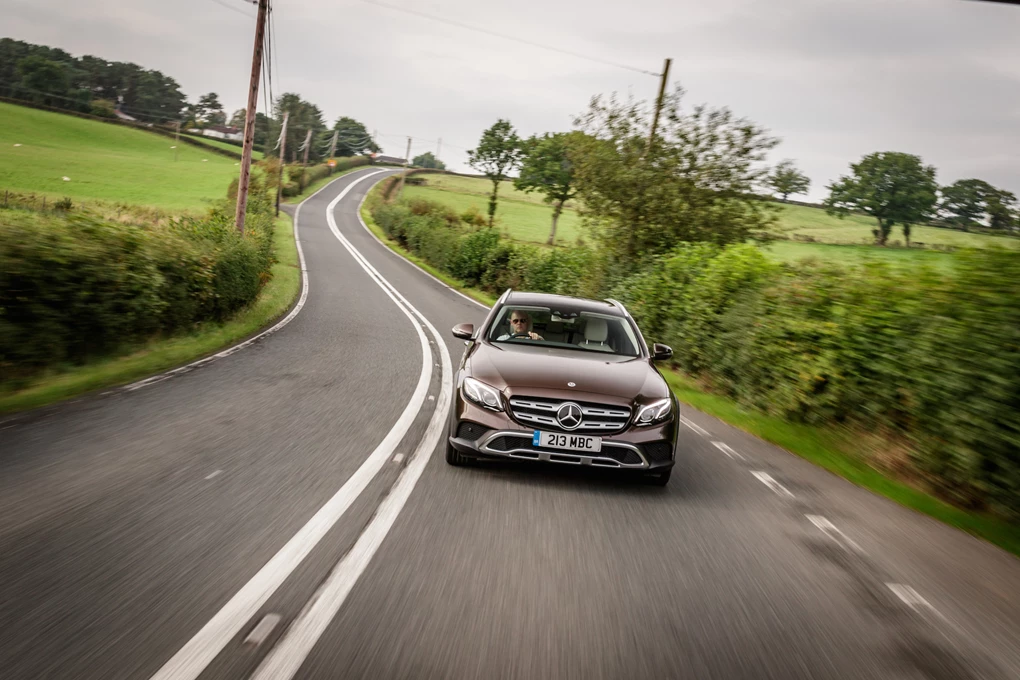 Ride & Handling
The aforementioned air suspension comes fitted as standard, and helps to smooth out the bumps and ruts of the roads you are more likely to see it on – the twisty lanes of rural areas. When taking on the back roads we tested it on, it was perfectly comfortable and was able to take in the miles of undulating, narrow routes easily. With the all-wheel drive distributing the power and well-weighted steering, you could easily use this every day without any struggle.
On larger roads, it was as comfortable as on the B-roads and can easily cruise at motorway speeds without any hassle.
In its natural habitat, you can only go up to speeds of 20mph when in all-terrain mode – which raises the suspension and offers capable off-roading performance – but you can set the cruise control to continue on at that speed before the ride height is lowered and you don't get as much performance.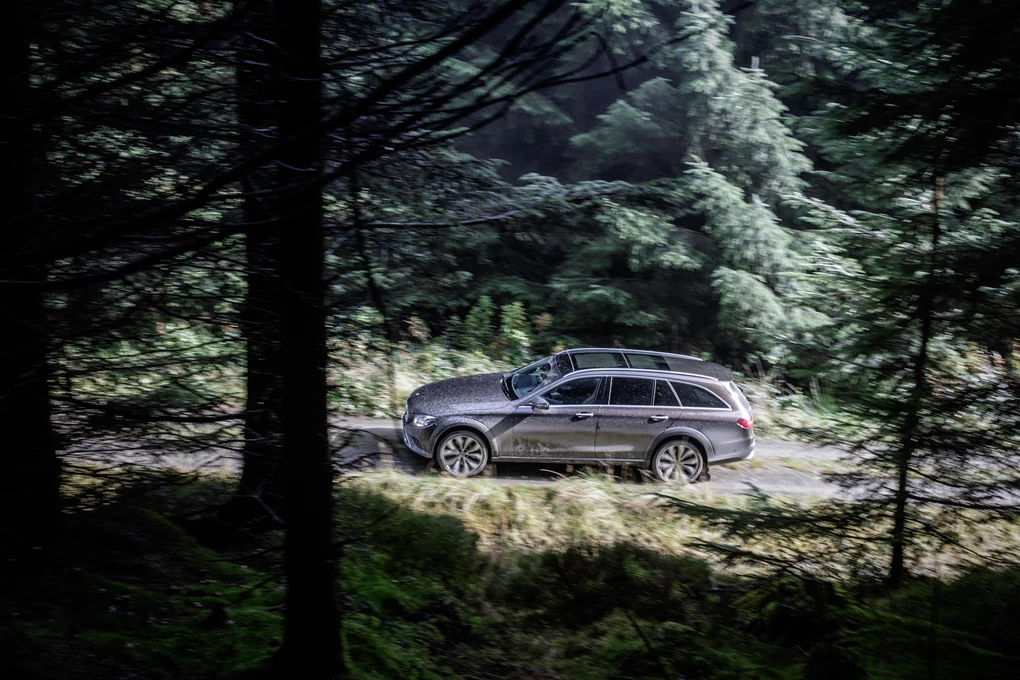 Interior & Equipment
As with an expensive Mercedes model, you get plenty of good equipment and a premium feel inside. Leather seats and trim await you – to make sure off-roading isn't too laborious – and aluminium detailing adds to the appeal.
Equipment-wise, Mercedes's 12.3-inch central infotainment display, heated front seats, keyless entry, panoramic sunroof and an automatic tailgate all come as standard – although other options can be added if you want.
In terms of storage, the All-Terrain is a class leader compared to its two direct rivals – the Audi A6 Allroad and the Volvo V90 Cross Country – thanks to its 640 litres of boot space with the rear seats up. Obviously with the rear bench folded down you get even more, and that helps make the All-Terrain as practical as standard estate rivals too.
Safety systems like active park assist, active cruise control and attention assist all come fitted as standard, as well as active autonomous braking.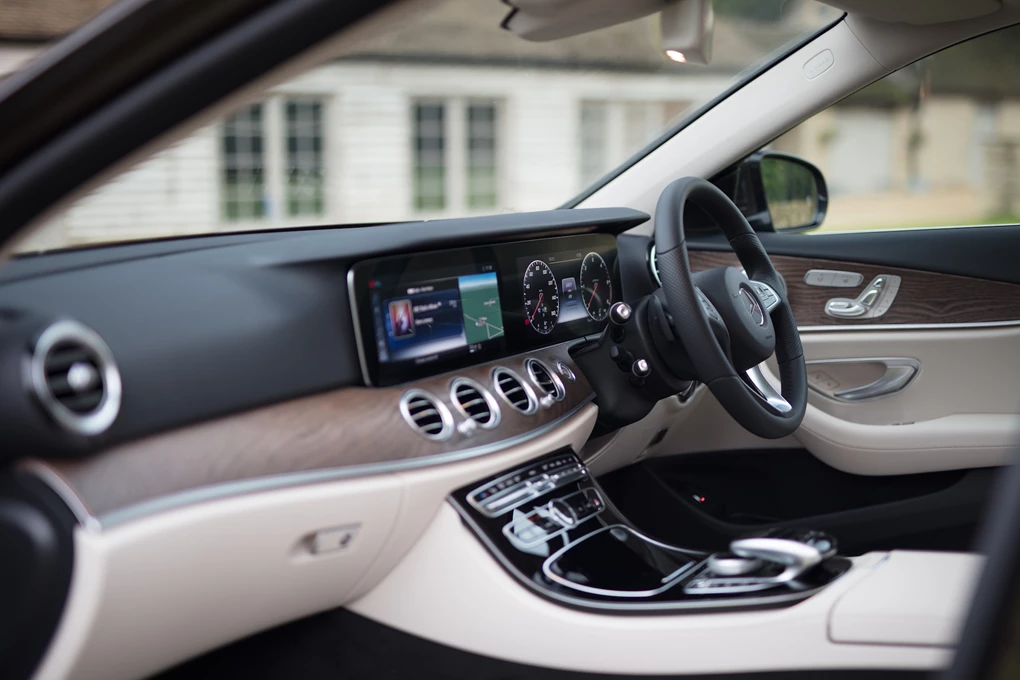 Cost
With a starting price of £58,880, the E-Class All-Terrain isn't cheap. But when compared to the V90 Cross Country and A6 Allroad, it is very similar and means it is a clear shootout between those three.
The one we drove cost £61,470 with the optional extras, and although many other cars of a similar size and finish can cost close to that, it may be too expensive for some.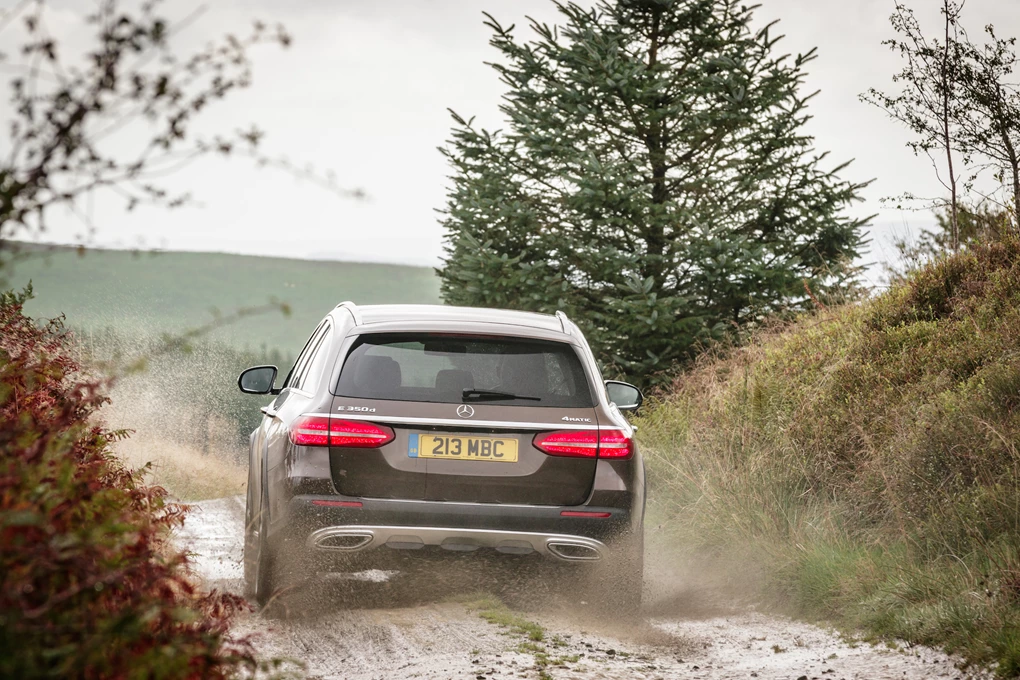 Verdict
The looks may not be to everyone's liking, but that is a necessary addition to make the car more capable off the beaten track. It copes as well on the moors we tested it on as it does on the motorway and can mean it is a true all-rounder.
With plenty of space and more than enough grunt to get you where you need to go, the E-Class All-Terrain is a worthy addition to the Mercedes line-up – whatever the cost.