Introduction
The Crossland X is the replacement for the Meriva, a car which had a limited following, not helped by weird features such as rear suicide doors that featured on the second generation model.
Sitting just below the Zafira, it is the newest addition to Vauxhall's range and aims to take sales away from the popular Nissan Juke and Renault Captur. While it is a similar proposition to the Mokka X, the Crossland X favours functionality over form which can be seen through its increased practicality.
The Crossland X is also the first Vauxhall to be based on a PSA platform, after the manufacturer was bought by the French giant from General Motors. It features PSA engines and also its infotainment system. The Crossland X gets a new look from Vauxhall too, with its design being clearly based on that of the latest Insignia.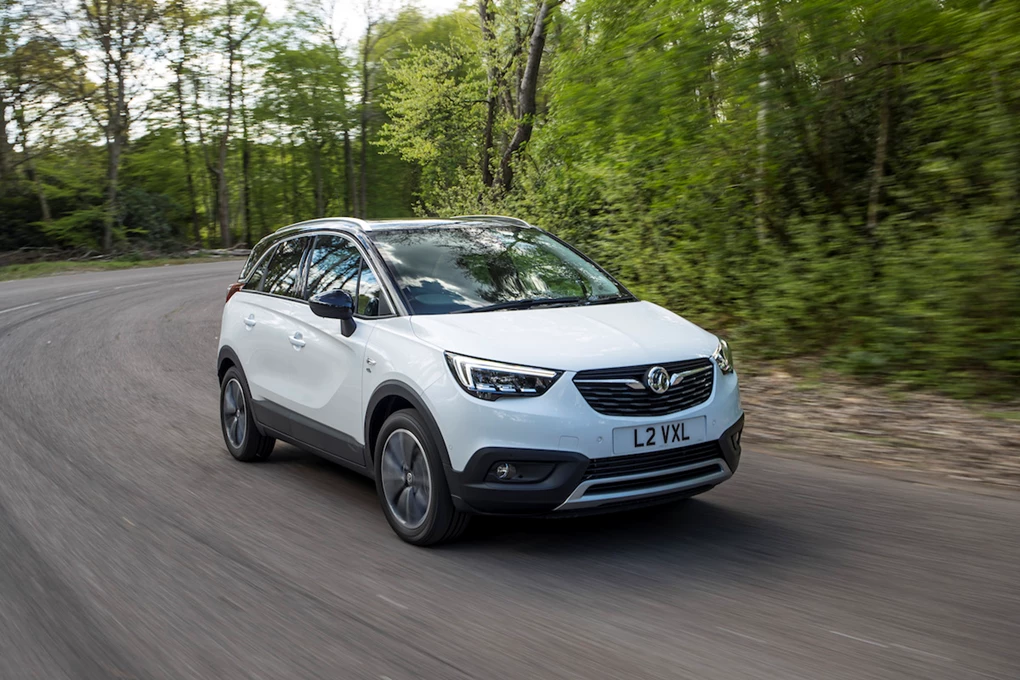 Performance
Vauxhall offers two engines – a 1.2-litre petrol and a 1.6-litre diesel – that are available in a range of guises.
The 1.2-litre turbo Stop/Start ecoTEC engine we tested is the quickest petrol variant available. It can be specified as a manual, and as a thirstier automatic. The manual has a top speed of 117mph and a 0-60mph time of 10.4 seconds. While you struggle to describe it as fast, it has more than enough pace for dashing around town, where most Crossland Xs will probably belong.
The 1.6-litre diesel is available with 98bhp and 118bhp. The latter version has a top speed of 116mph and can get from 0-60mph in 9.7 seconds.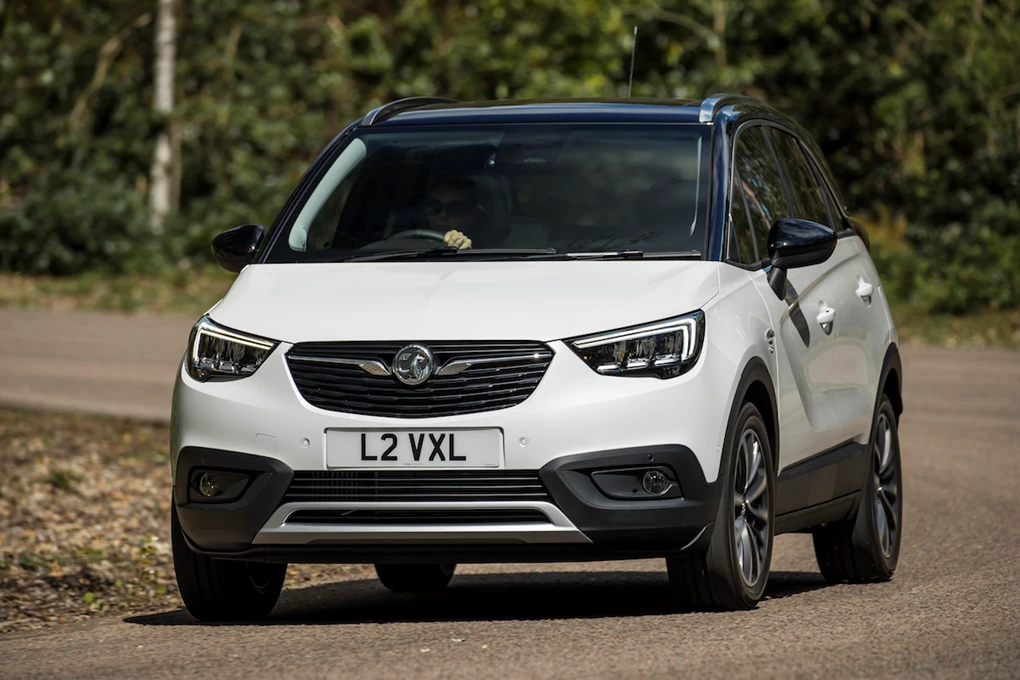 Ride and handling
In town driving, the Crossland X is actually quite hard to fault. It is nippy, has great visibility and has ultra-light steering. Although, once you are out of town you find the steering just too light. It requires too much involvement and ruins any element of fun, although you don't really expect that from a small crossover.
As for the ride, it's not as good as you would think. The suspension is too soft, and the seats provide next to no support, meaning you just feel like you are bouncing around, rather than being planted in your seat. However, as a town run-around for ferrying children and shopping, it excels.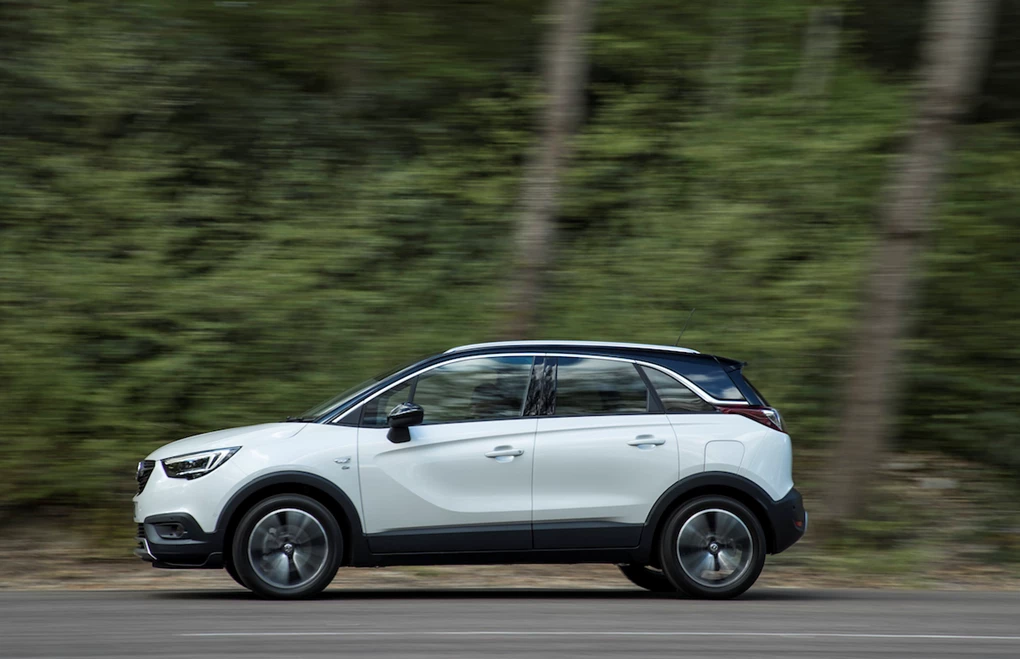 Interior and equipment
The Crossland X's interior is overall, quite underwhelming. Sub-par materials feature throughout, including hard and scratchy plastics. Considering the Crossland X's key target market will be families, some of the materials do not give you the impression they are going to last around children.
Despite this moan, we were impressed with the infotainment system in the Crossland X – OnStar. The interior featured a wifi hotspot as well as stolen vehicle assistance which we thought was an excellent idea, and is a welcome addition on a car costing less than £20,000. It also features both Apple CarPlay and Android Auto and can be used alongside the OnStar app.
The Crossland X is well equipped though. Standard equipment includes a seven-inch touch screen, Bluetooth, 16-inch alloy wheels, dual-zone climate control, cruise control and a leather steering wheel, as well as automatic lights and wipers.
Space is also where the Crossland X does well, as there is plenty of it. Two adults fit comfortably in the back of it, and the boot space is good too – with 410 litres of capacity with the rear seats up and an impressive 1,255 litres when they're folded flat. Boot space is also better than the popular Nissan Juke, although is down on the extremely spacious Renault Captur.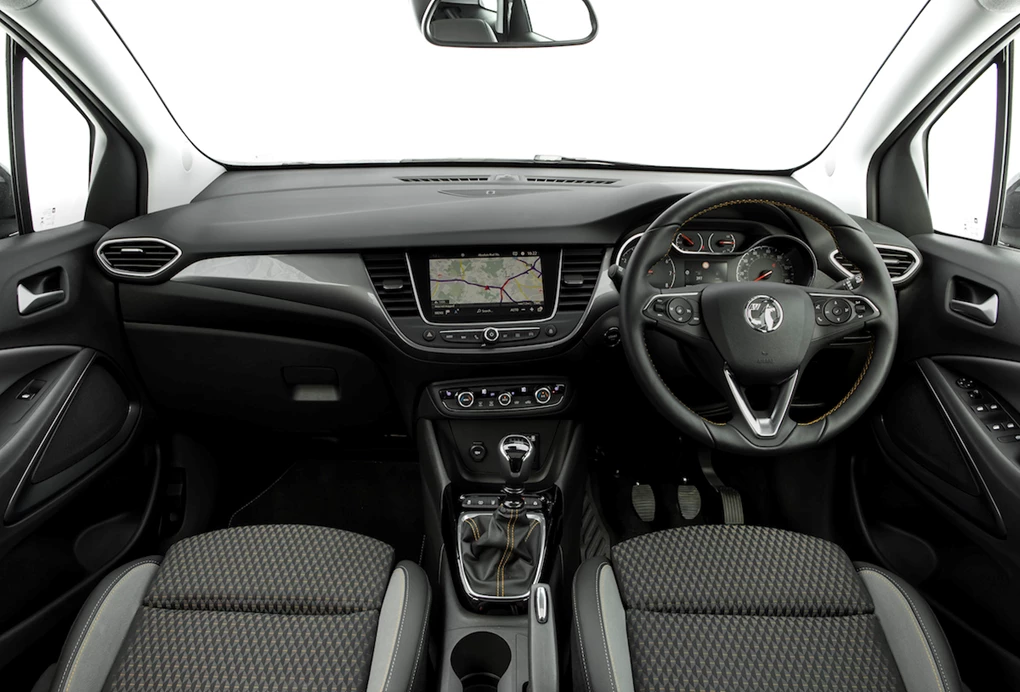 Cost
While the Crossland X is more expensive than its rivals, it needs to be remembered that you get a lot more car for your money than you do with the Nissan Juke and Peugeot 2008, for example. While top-of-the-range cars are on the pricey side, particularly when costing over £20,000, the £16,555 entry-level price is good value considering the space and equipment levels offered. Yet, despite this, you would still expect some more upmarket materials to be in the interior for the price you pay.
The diesels are the most fuel efficient models in the Crossland X's range, as the 1.6-litre 118bhp Turbo S Stop/Start emits just 105g/km of CO2 and manages 70.6mpg on a combined cycle.
Our test car featured a 1.2-litre 108bhp petrol that was not bad on fuel either, as it returns 58.9mpg on a (claimed) average cycle and emits 109g/km of CO2.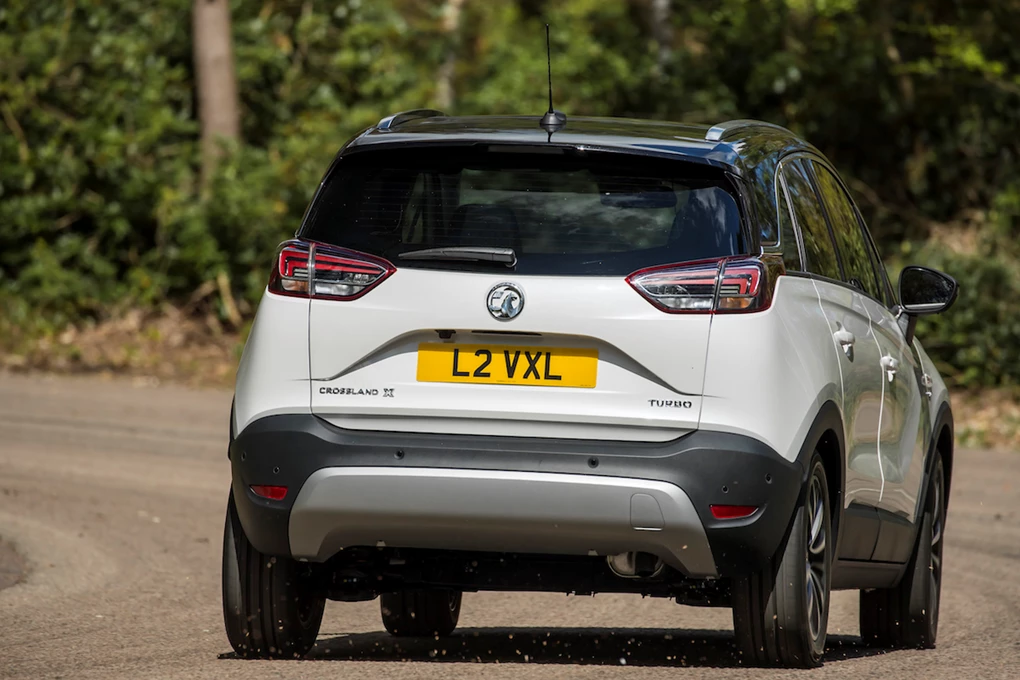 Verdict
With the small crossover market booming and the MPV market shrinking rapidly, it was easy to see Vauxhall's logic in replacing the Meriva with the Crossland X.
While it is by no means a class leader, it does most things decently. It is spacious, well equipped and has a good infotainment system. However, the poor drive and ride and below par interior materials do let the Crossland X down significantly.
In short, the Crossland X would make a credible school run car for nipping around town, but if you use it for much more than that, there are better alternatives such as the Nissan Juke and Renault Captur.