Introduction
The Volkswagen up! has been a great success since it was introduced, as it was pitched as an affordable city car that utilises its dimensions well and offers surprisingly good performance too. So, with the electric revolution well underway, the e-up! could be a great solution for urban drivers looking to stay mobile without giving off any harmful emissions.
With its base set up to be easy and fun to drive, the e-up! should be more than a match for the petrol-powered sibling with the right electric motor.
But with a high starting price – even when taking the government grant into consideration – the e-up! may be that bit too expensive when compared to other city cars. We find out whether it is worth that cost.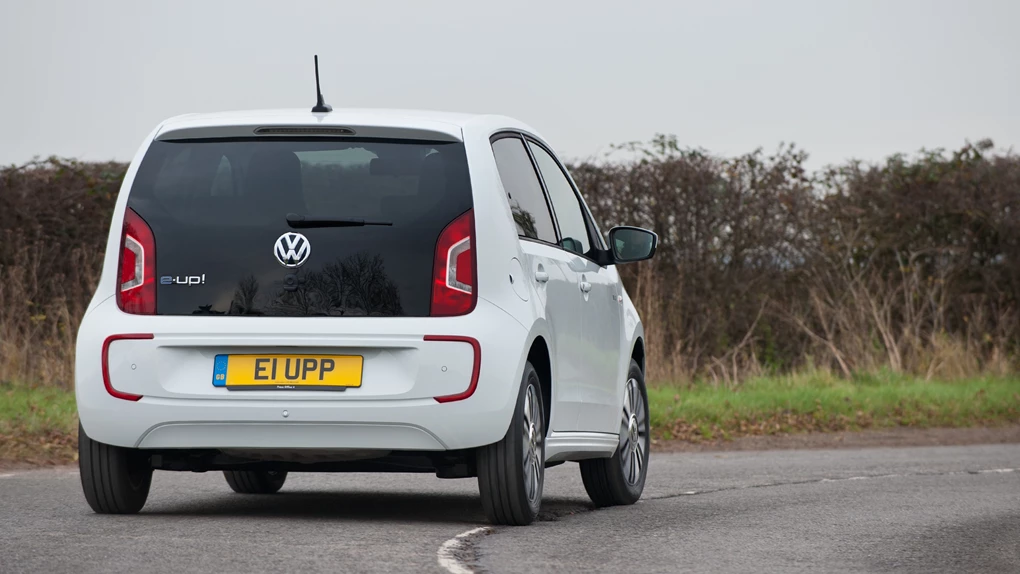 Save money on a new Volkswagen today
Performance
Powering this compact machine is an electric motor with an 18.7kWh battery built into the floor of the car – which can be fully charged in nine hours using a standard three-pin plug. That full charge offers 99 miles of range, which by today's standards is not that great, but for people getting in and around an urban environment it's more than enough.
That electric power does suit the up's chassis, as with the well-tuned delivery on show you are able to get in and out of traffic quickly while emitting nothing in the process – ideal for the inner-city driver. Overtaking is an issue though, as the electric motor doesn't pack as much punch as its petrol counterpart.
Ride & Handling
As this car is basically a scaled-up go-kart, it is perfect for the urban environment. Although it may not have the most refined suspension and setup, it offers more than enough comfort for the day-to-day commute.
The added weight of the batteries does give the e-up! a better centre of gravity, meaning it copes better in windier conditions and adds a more assured feel to the drive. But it does suffer from a lot of wind noise when you get up to speed – although excellent refinement isn't what you sign up for when buying the e-up!.
Even with the added weight, it still feels as agile as the regular car, making it ideal for the urban environment.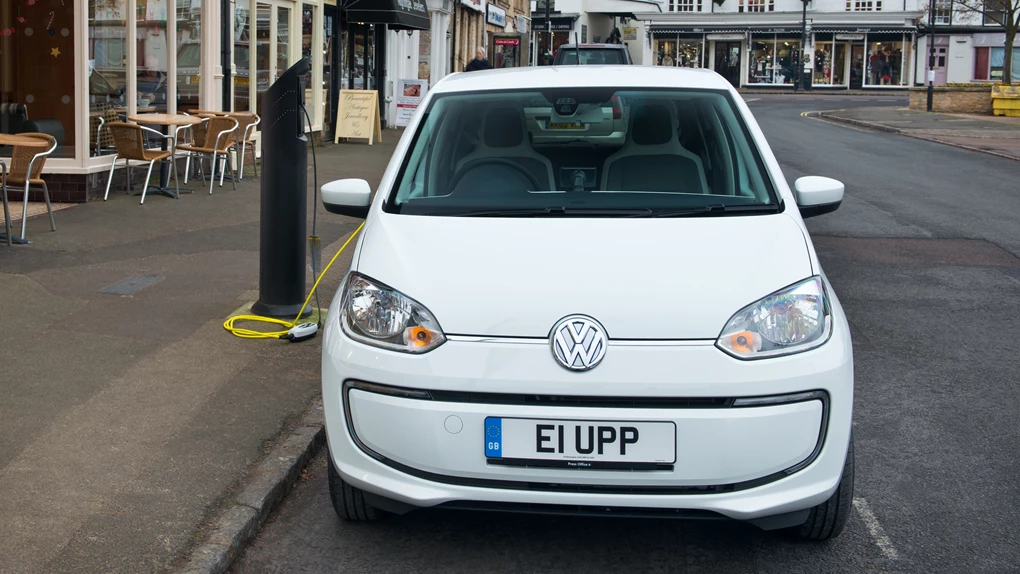 Interior & Equipment
In a true contrast to the exterior's fun design, the interior doesn't live up to the cost as they cloth interior upholstery doesn't feel particularly great and the plastic trim could be much better to the touch than it currently is.
But the space on offer is great and the build quality is as good as you would expect from Volkswagen, even if the buttons feel a bit dated now.
Equipment-wise, the e-up! doesn't quite come with the accessories you would expect from a £20,000 car, but they're good nonetheless.
Air conditioning and electronic climate control, cruise control and parking sensors are all standard on the inside, while 15-inch alloys, LED daytime running lights and privacy glass add to the funky exterior design. Autonomous braking, seven airbags and electric windows are also fitted.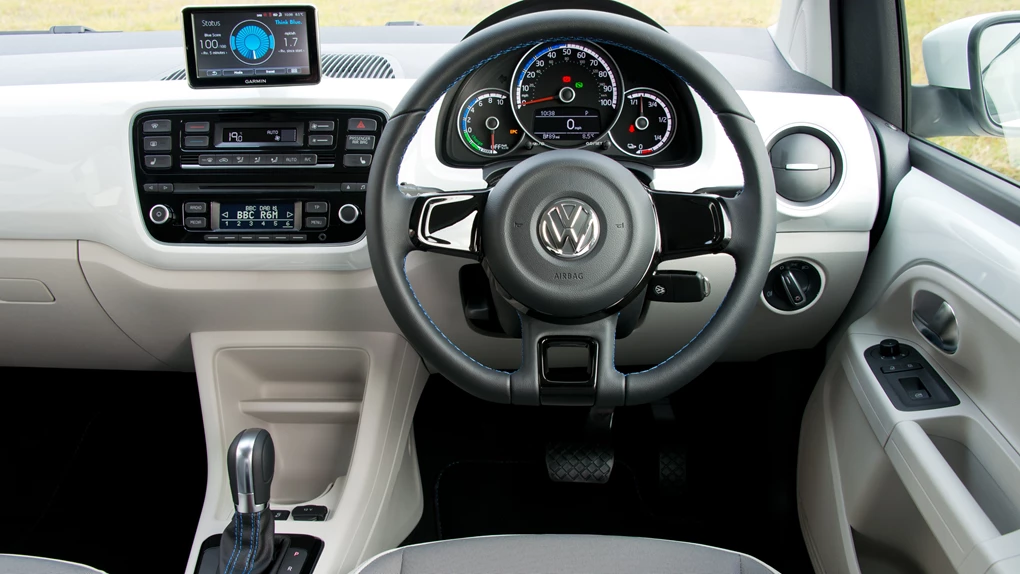 Cost
Most city cars come in around the £12,000 mark, so the e-up!'s £20,000 starting price is a fair leap for someone to take. It is quite a cost to take on for a car that isn't as practical as other vehicles similarly priced.
But although the initial cost is high, running costs are very low. Due to it not emitting any harmful particulates, you don't have to pay road tax, and as it is a city car, insurance costs are low. You also don't have to pay for fuel – another money saving bonus.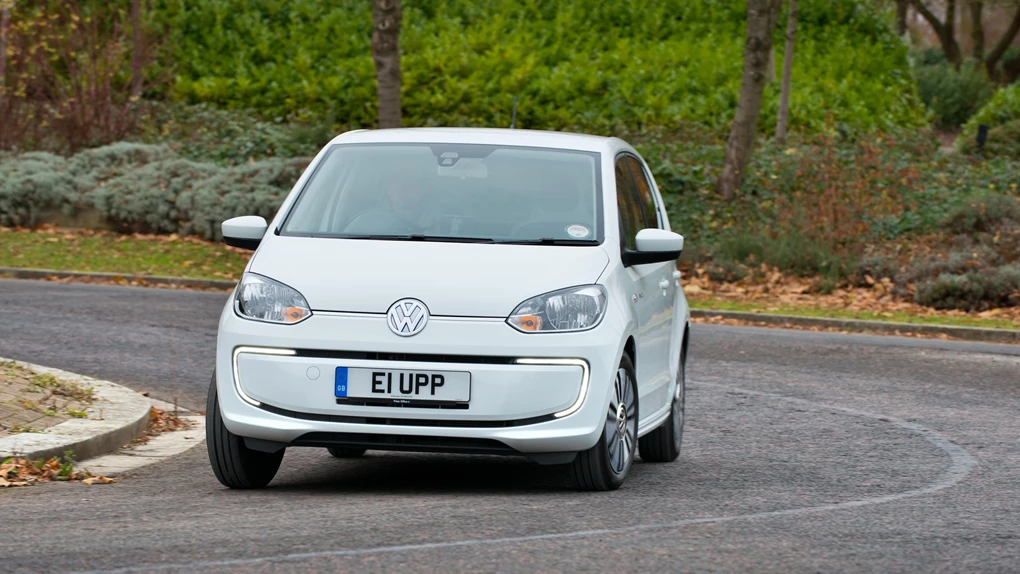 Verdict
When the price isn't taken into consideration, the e-up! is a great urban car that offers good performance and clean driving, and is more than suited to being converted from a petrol to an all-electric model. But when you compare it to cars that are on par price-wise, the e-up! doesn't quite stack up. There are more practical offerings available and the range isn't as good as other electric cars on offer. It's a good effort, but there are areas for improvement in upcoming versions.