Introduction 
World-renowned as 'the car of the people', the Volkswagen Golf has a great history of being a reliable and practical hatchback that is in its seventh generation.
Now, Volkswagen has decided to add an electrical edge to the GT version. Called the GTE, it has a plug-in hybrid setup that allows for better economy and lower emissions but in the same recognisable shape. But has it earned the 'GT' moniker that has been on some of the best Golf models?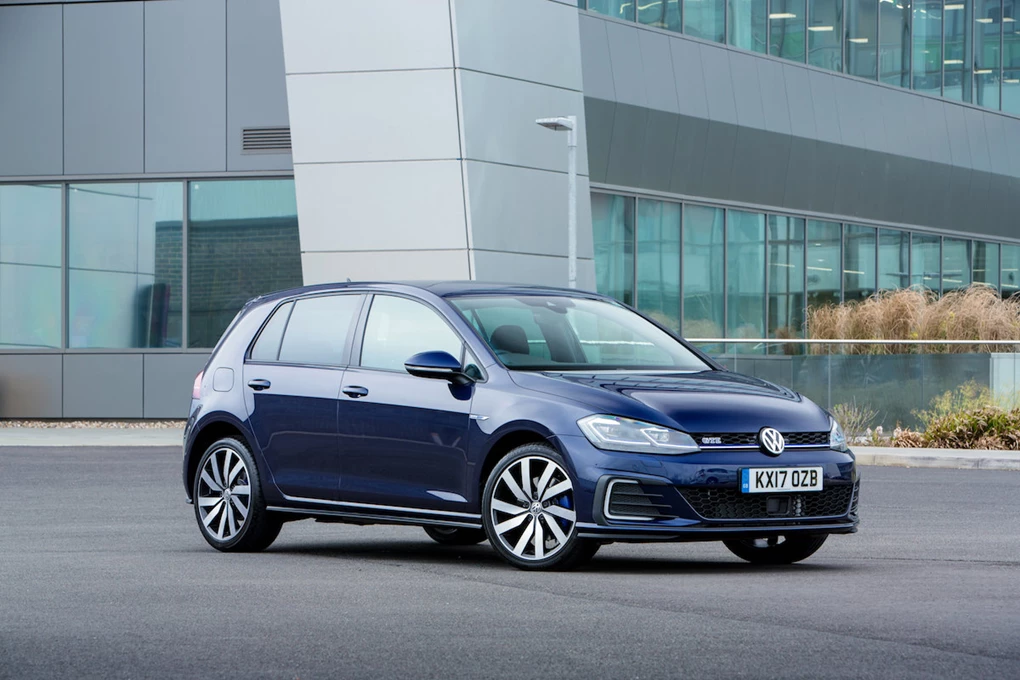 Performance
Unfortunately, it's worth noting before you drive that it doesn't have the same speed and performance as its GTD and GTI siblings. It weighs in at 1,615kg thanks to the lithium-ion batteries – almost 300kg more than the GTI – and that has a significant effect on its performance.
Under the bonnet is a 1.4-litre petrol engine paired with a plug-in electrical system that can be charged either through the mains, a dedicated wall box or at public charging points. Together they produce 201bhp and that helps the GTE get from 0-60mph in 7.4 seconds – which isn't slow. It only comes with a six-speed DSG automatic gearbox, which can feel quite sluggish when you're getting up to speed.
The top speed is 138mph but interestingly you can use all-electric power up to 81mph, and with a range of up to 31 miles it could be useful for your day-to-day commute rather than using petrol power. VW claims that the range of the GTE is 580 miles, which is quite impressive, and can return 156.9mpg while emitting as little as 40g/km CO2 in the Advance specification.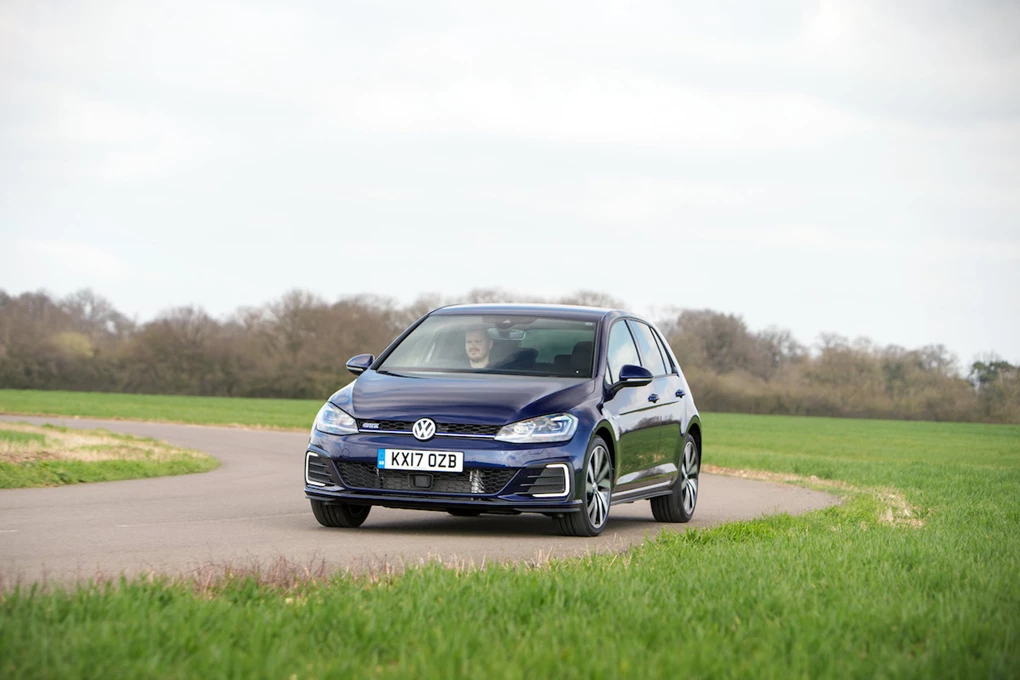 Ride and handling
Where other Golf GT models are very dynamic and have excellent performance, the GTE falls short. That's mainly down to the heavy lithium-ion batteries storing the electrical charge and although that means you have extra grip reassurance, it means the car is quite a lot heavier than what you might want. That means it doesn't feel particularly sharp.
On the motorway and on long-range cruises it will perform reasonably well, but there is an overriding sound of road noise, especially in all-electric mode. That is mainly down to the large 18-inch alloy wheels, which also don't help when going over bumps and less-than-smooth road surfaces. The larger alloys mean there is less comfort and it can feel quite uncomfortable in the cockpit when going over bumps and that can get quite tiresome.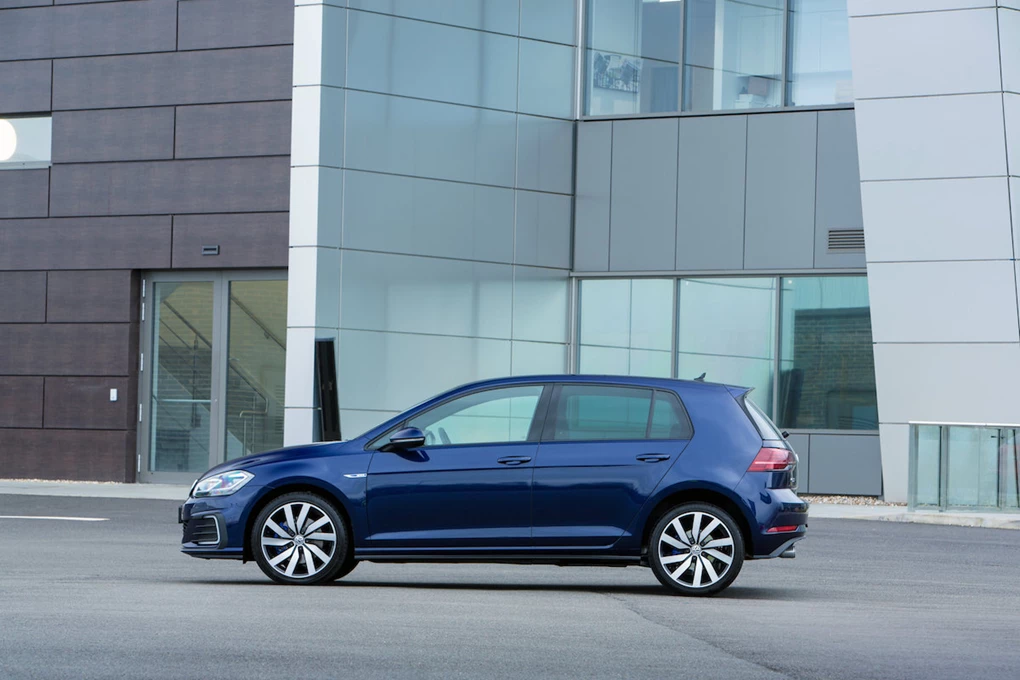 Interior and equipment
Something that isn't too different though is how the Golf is inside. It feels very sturdy, well-made and up to a very high standard. Like the GTI, you will find tartan upholstery on the central part of the seats, but instead of the red you would find in the GTI, you get blue detailing to fit in with the all-electric theme.
With the leather, flat-bottomed steering wheel you get plenty of buttons to easily use the infotainment system and information display in the instrument binnacle, and an excellent premium feel that you should expect from a GTI model.
The infotainment system itself comes with an eight-inch touchscreen, DAB digital radio, VW's CarNet App-Connect function that has Apple CarPlay and Android Auto included, USB and auxiliary port connectivity, Bluetooth and an eight-speaker sound system.
Other equipment includes electric windows, stainless steel pedals, a heated rear windscreen, cup holders, storage pockets on the back of the front seats, storage drawers under the front seats and two-zone electronic air conditioning.
The boot space is restricted by the addition of the batteries under the rear section of the car, meaning rather than the standard 380 litres, you only have 272 litres. Also when you fold down the rear seats, they don't go completely flat and that can mean it is less adaptable than usual. You do get 1,162 litres of storage in that configuration though.
With the GTE Advance we tested, it also came with the GTE styling pack, rear-view camera, LED headlights, VW's Winter Pack, front assist with adaptive cruise control, heated front seats and parking sensors.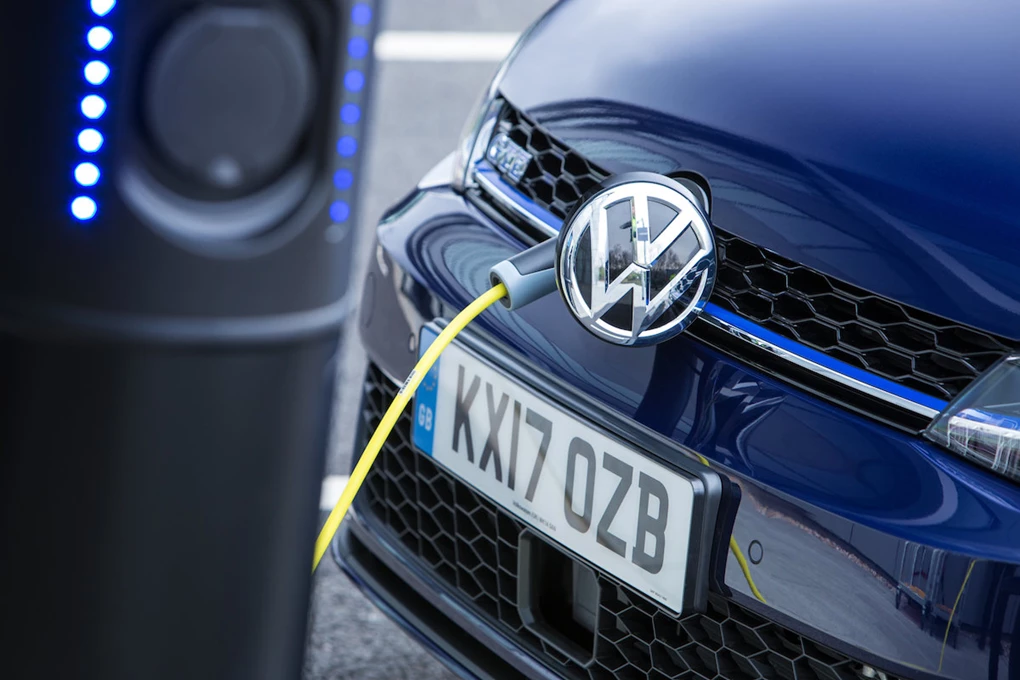 Cost
The price for the GTE is roughly the same as it is for its petrol and diesel-powered siblings – around £30,000. It is the most expensive out of the three, however, starting at £30,635. The GTE Advance we tested has a £1,500 premium at £32,135. Those prices include the government's EV grant, but it is still quite expensive.
The aforementioned emissions figure of 40g/km CO2 means that the GTE costs £10 to tax in the first year, which is mightily impressive. Every year after that it costs £140 per year for tax.
Thanks to the excellent economy figures of 156.9mpg, it also means you won't be visiting the pumps very often, which is always a plus.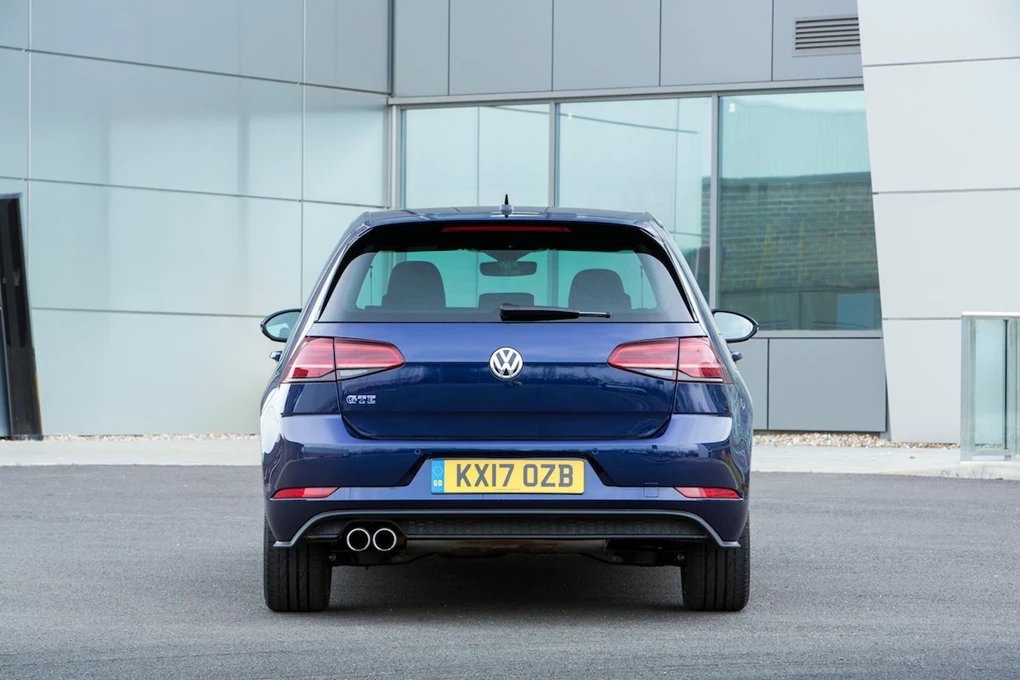 Our Verdict
Even though it looks like a Golf GT car and is badged like one, it doesn't quite have the same feel and performance you want and might expect. The interior feel and finish is excellent, but due to the added batteries it is compromised.
Buyers will get plenty of useful features, including the infotainment system, safety systems and comfort accessories, and it would be a great car to own. The environmental trade-offs are impressive too, including the emissions and fuel economy, but the electrical range may not be at a good enough level yet for the GTE to become popular.