Introduction
The BMW 5 Series is seen by many as the benchmark model when it comes to premium estates and saloons – rivalling cars such as the Audi A6, Mercedes E-Class, Jaguar XF and Volvo with its S90 and V90, the former being a saloon and the latter an estate. As competitors are now getting better and better, BMW has given the 5 Series an overhaul to ensure it remains a step ahead of the competition.
The new model looks sharper than the car it replaces, although there's plenty of changes underneath the skin. The chassis is lighter than before, and has helped contribute to a kerbweight that's 100kg lighter than before. It also rides smoother, thanks to a new suspension set-up.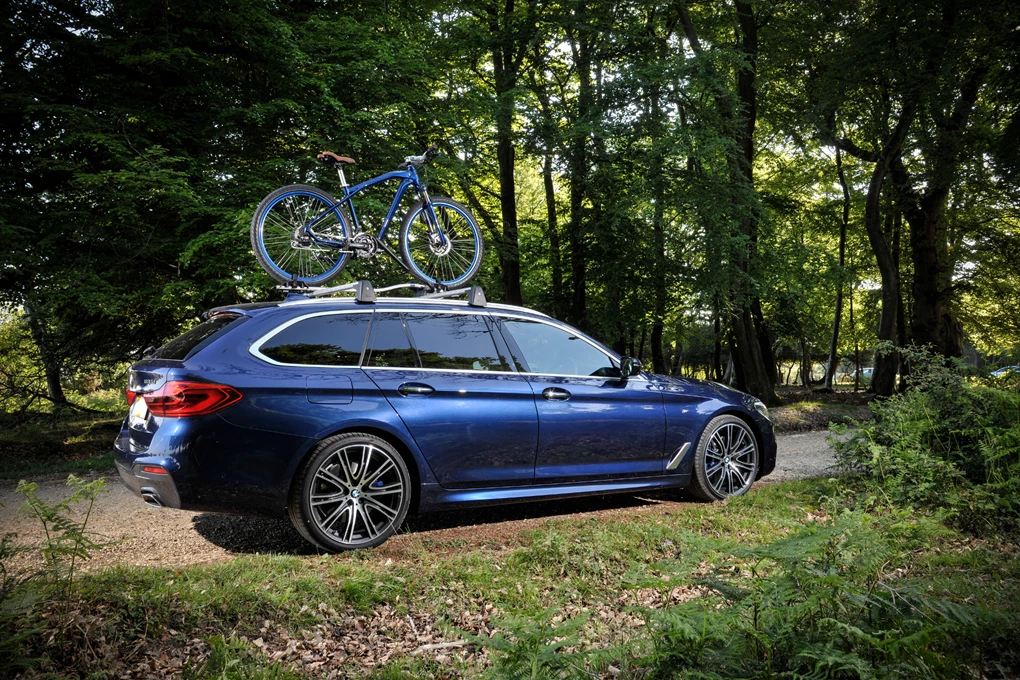 Performance
As with most BMWs, there is an excellent range of petrol and diesel engines available. These include the 520d, 525d and 530d on the diesel side, while petrol variants include the 520i, 530i and the range-topping 540i.
We got behind the wheel of the most powerful diesel engine – the 530d, which is powered by a 3.0-litre six-cylinder unit which produces 261bhp. It's an ideal powerplant for those who cover long distances, as it's both fast and smooth but also remarkably efficient. A 0-60mph time of just 5.6 seconds is also superb for a diesel estate.
For those who have maximum efficiency as their primary goal, though, the 520d is still an excellent choice.
Enquire Now on a new BMW 5 Series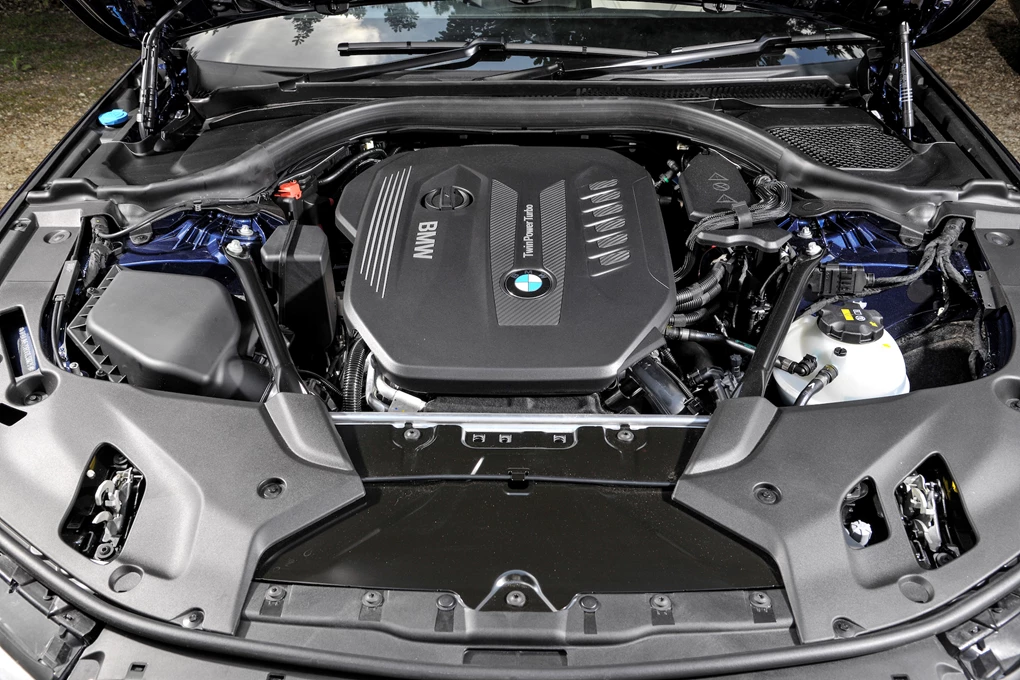 Ride and handling
BMW has long held its cars driving abilities as one of the firm's stand-out features, and the 5 Series does not disappoint.
The steering is excellently judged, while there is very little roll in the corners for a large estate car. These attributes make it surprisingly fun to take down a back road, and therefore makes it better to drive than both the Mercedes E-Class Estate and Audi A6 Avant.
But if comfort and relaxation is more your thing, the 5 Series too excels. It delivers a calm and relaxing driving experience, and is an excellent motorway cruiser, which is admittedly where most models will spend the vast majority of their time.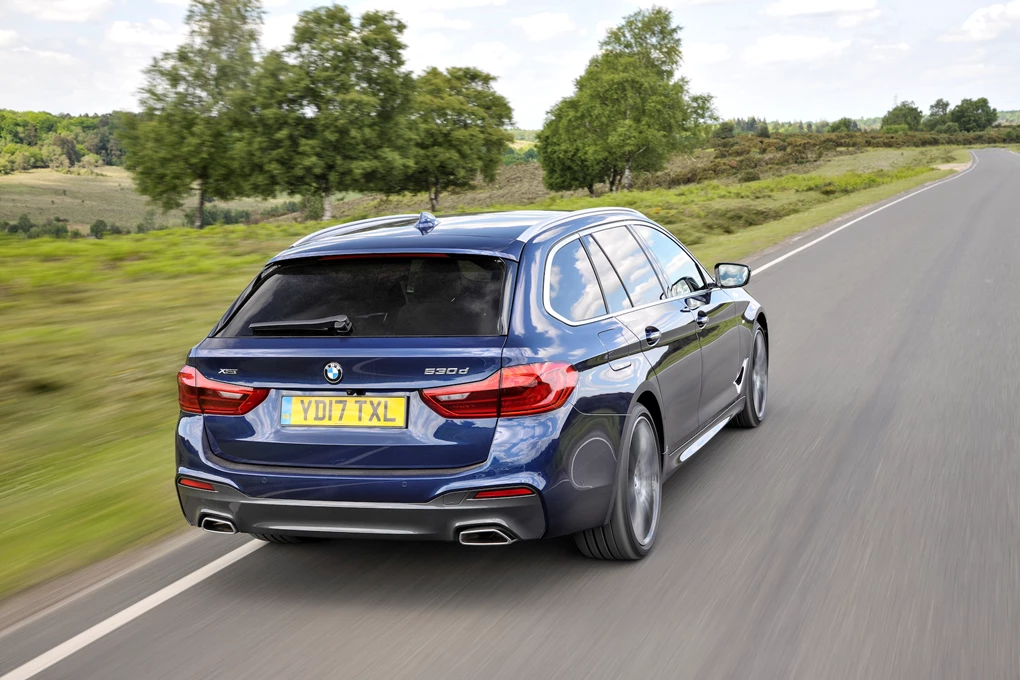 Interior and equipment
The interior of the 5 Series is exactly as you would expect from a premium estate, and edges closer to the luxury levels of the 7 Series, than it does the smaller 3 Series. BMW's latest version of its 'iDrive' infotainment system is one of the best in the business and is a doddle to use. The large central screen has a host of menus as well as satellite navigation, and it even features gesture control.  
As for practicality, the 5 Series Touring offers plenty of space for family duties. Three adults will fit in the back with space to spare, while the boot is huge and offers up to 1,700 litres at its maximum capacity - although is admittedly not quite as large as that of the Mercedes E-Class Estate.
Standard equipment includes 18-inch alloy wheels, ambient lighting, front and rear LED headlights, a handy electric tailgate and satellite navigation, and is therefore well-equipped for the price.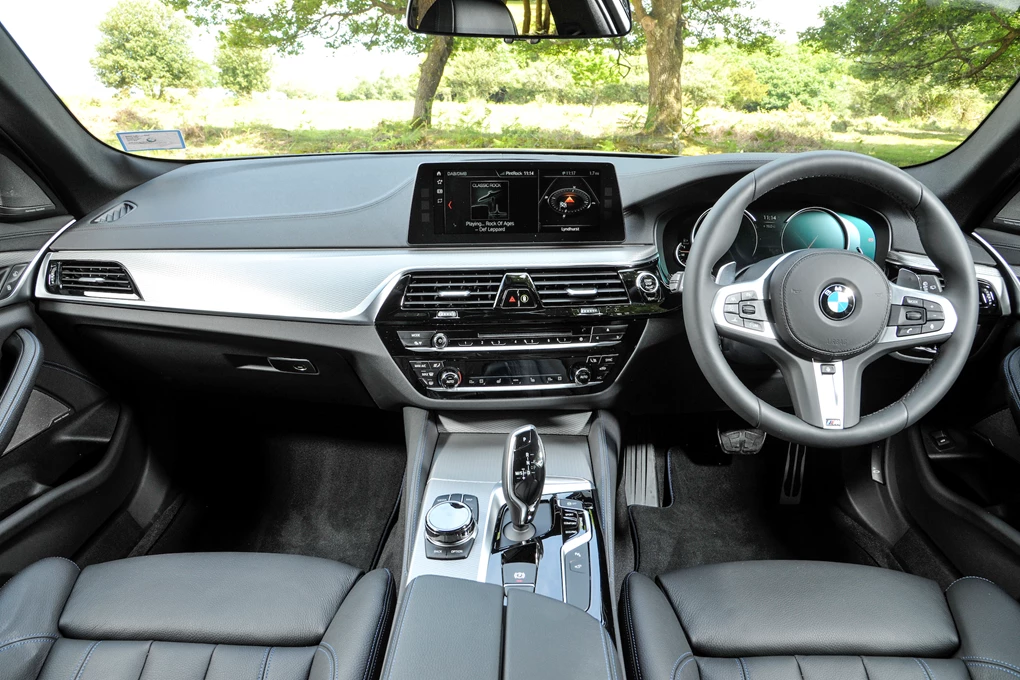 Cost
Prices for the 5 Series Touring start from £39,005 for the 520d in SE trim, with M Sport models costing from £43,025. The 530d is quite expensive, and starts from £48,445 although M Sport prices are pushed over the £50,000 marker.
That said, running costs on the diesel models are excellent, too. The 520d is the most efficient, and returns a claimed combined 58.8mpg with CO2 emissions of 123g/km in its cleanest guise. As for the 530d, BMW claims it will return 52.3mpg and 141g/km of CO2. On the 520d and 530d there's also an all-wheel-drive 'xDrive' option to add extra traction. While this marginally improves performance, these versions are slightly less efficient.
It's also best to be quite reserved when it comes to choosing options, as some extras are particularly pricey.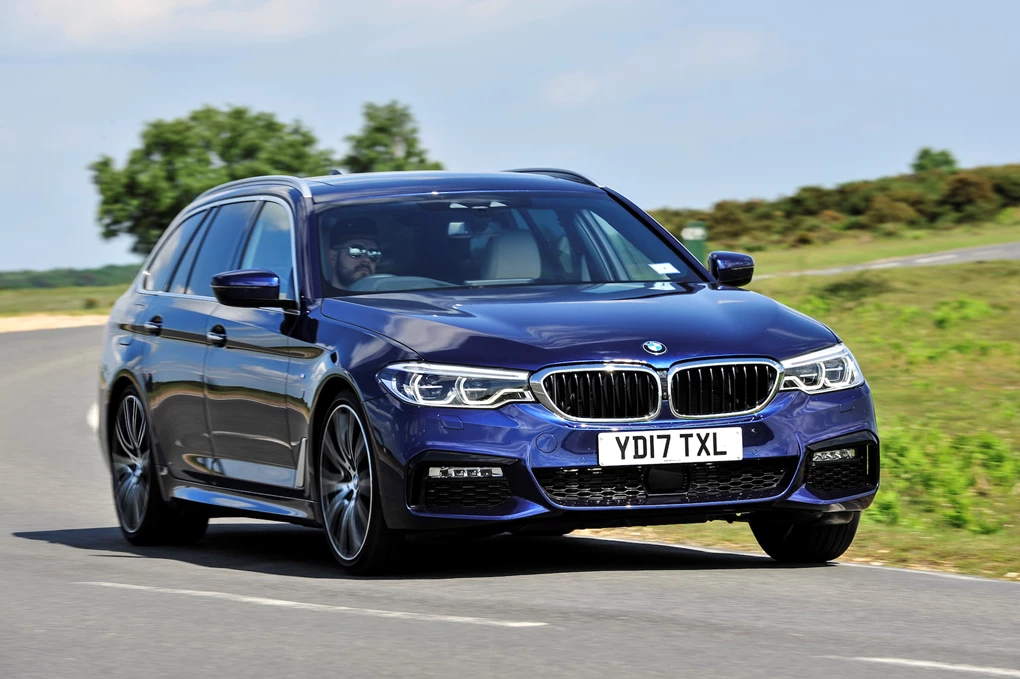 Verdict
To go with a cliched phrase, the 5 Series Touring really is all the car you would ever need. It's refined, practical, fast and efficient providing you choose one of the diesel engines.
It's a car that's hard to fault and it remains at the top of the premium estate car pile.
Test drive a new BMW 5 Series