Introduction
The BMW 7 Series has been the brand's flagship for 40 years, and in that time it continued to introduce new technology and lead the way in terms comfort and style. Currently in its sixth generation, the large saloon offers lots of passenger space, airline-like luxury and some of the best equipment available in any car.
But as this model was released back in 2016, can it still be considered one of the best premium saloons alongside the likes of the Mercedes S-Class, Audi A8 and Jaguar XJ? We get behind the wheel and see what it's made of…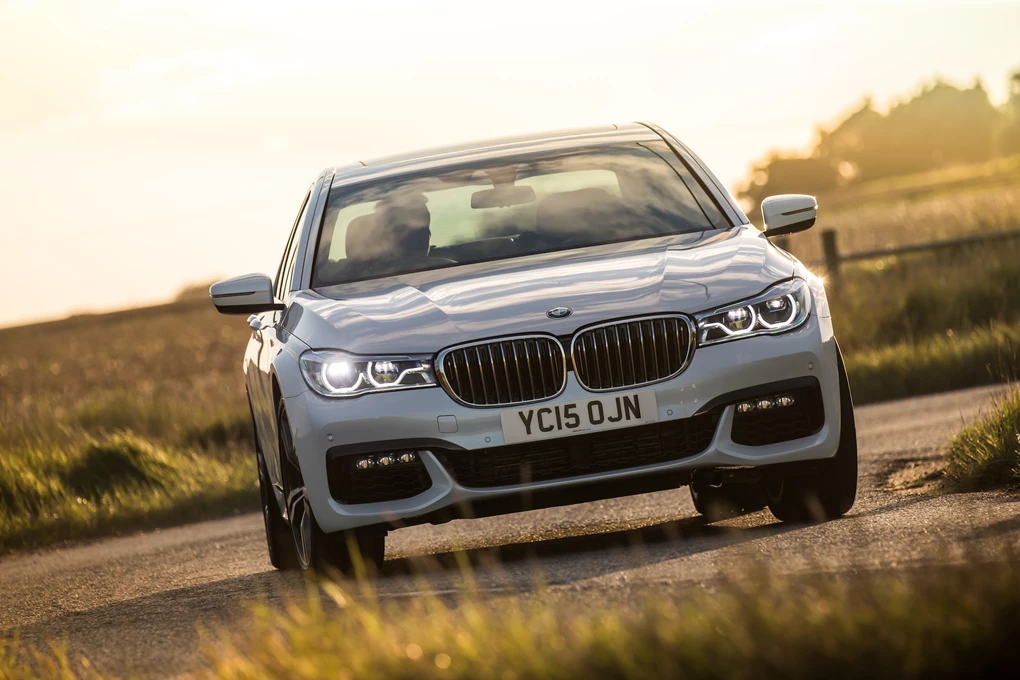 Performance
There are seven power units for customers to choose from – including an electrified petrol plug-in, and the rest evenly split between petrol and diesel units. With the petrol options more potent, including the blistering quick M760Li that comes with a huge V12 engine, the diesel engines will make more sense in the long run by offering better fuel economy over longer distances.
We tried the 730d, the mid-level diesel, which employs a turbocharged, six-cylinder 3.0-litre engine to develop 261bhp and 620Nm of torque. The eight-speed automatic directs all of that power to the rear wheels, meaning the 7 Series can get from 0-60mph in 5.9 seconds and reach an electronically-limited top speed of 155mph.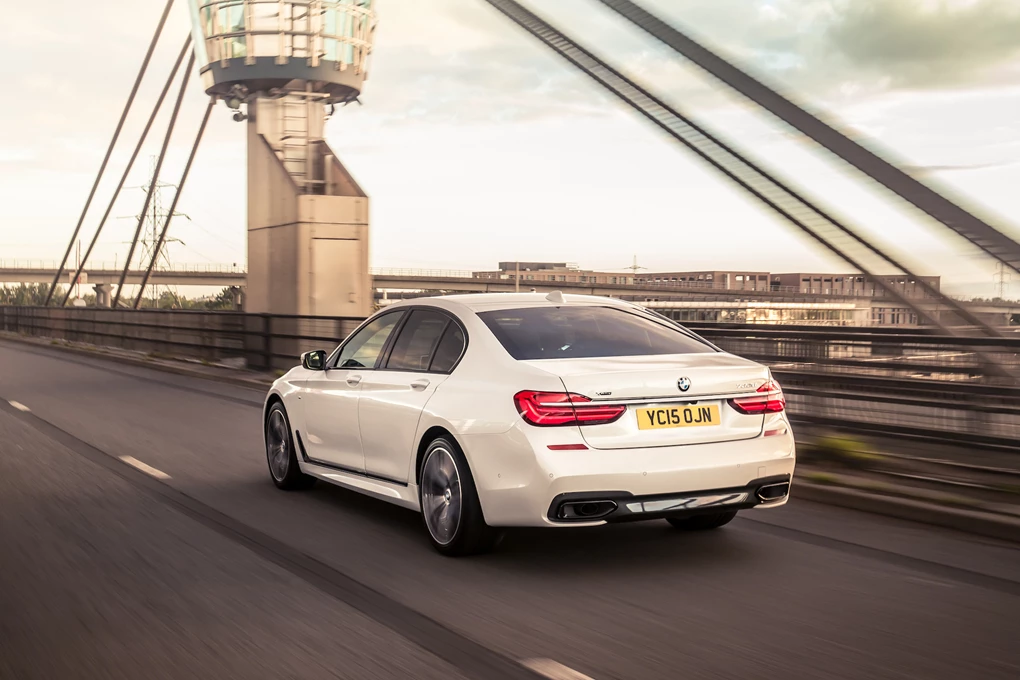 Ride & Handling
There's no hiding from the fact that the 7 Series is a big car and you definitely get that sense at slower speeds, but when you're out on the open road you lose that and you get a car that can turn and grip much like any other mid-sized saloon. With the adaptive settings available, the 7 Series can firm up if needed when going through a set of corners, but when cruising it softens up and becomes very supple.
As you would want and expect from a large saloon, the ride is really nice – with only larger alloys providing any intrusion into the cabin. BMW has also ensured that the cabin is well-insulated from the outside, so cruising at 70mph is as quiet as it would be at 30mph. It can take long journeys in its stride and you'll come out the other side feeling like you only just got in.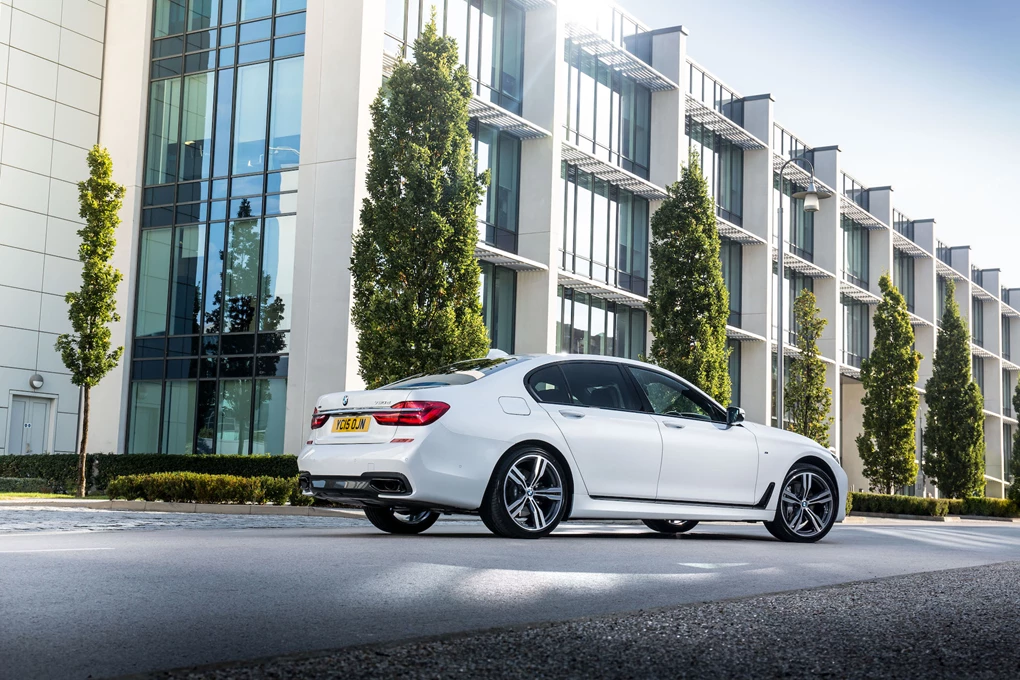 Interior & Equipment
If you want a luxury saloon with plenty of kit, the 7 Series should be one of your starting points as it features a lot of equipment as standard to match the excellent levels of space. In terms of storage, the 515-litre boot is more than adequate for a few bags, while cabin space is truly excellent for passengers – especially when given the 'L' extended wheelbase.
As standard from the base Exclusive trim, the 7 Series is fitted with 18-inch alloy wheels, automatic four-zone climate control, LED headlights, digital cockpit instrument display, 10.25-inch infotainment display and enhanced Bluetooth with wireless charging. But it doesn't stop there, as you also get front and rear parking sensors, rear camera, 18-inch alloy wheels, high beam assist, BMW's display key that can set the interior climate control and also park the car without you in it, front and rear heated seats, and a leather sports steering wheel.
Customers can choose the M Sport spec, which features larger alloy wheels, M Sport body styling, M designation on the flanks and rear, an M Sport steering wheel, sports transmission and darker interior trim. There are also a series of optional equipment packs to add to the well-specced package even further, such as an improved stereo system, a panoramic sunroof, BMW's Laserlights and the Executive Drive Pro system, which scans the road ahead so it can set up the suspension accordingly.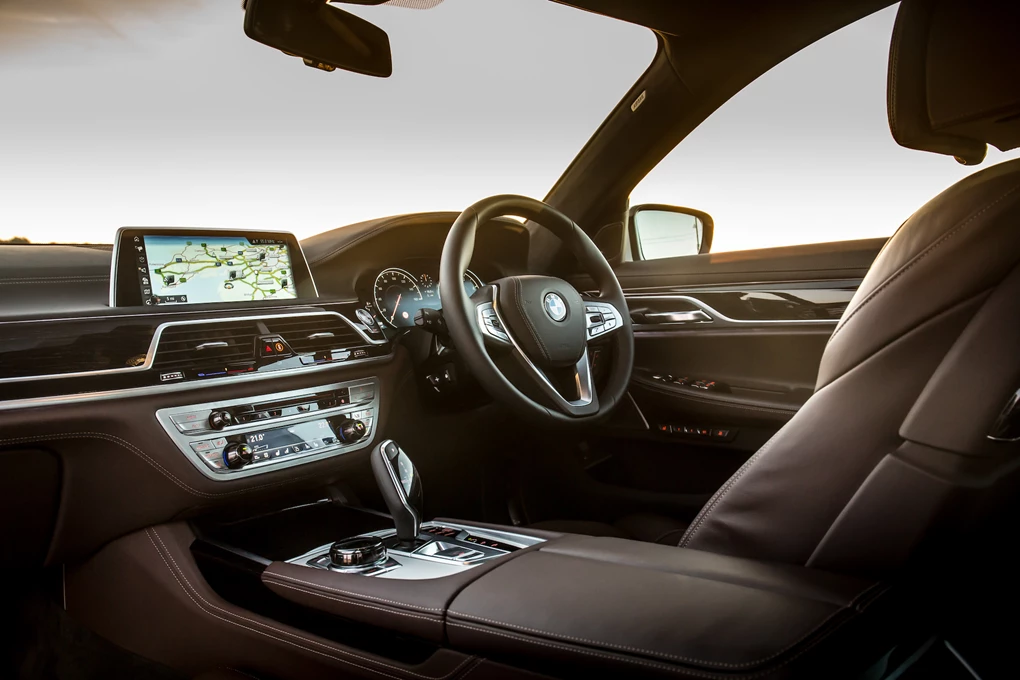 Cost
Starting from £63,040 for the base 725d option, the 7 Series is well-priced when compared to a Mercedes S-Class or Audi A8 – both of which are considered to be its closest rivals. With the 730d model, prices start from £67,130, with that or the £75,085 740d iteration likely to be the most popular options.
Coming with impressive performance, the quoted returns of 52.3mpg and 143g/km CO2 are surprisingly good – with the least powerful petrol only capable of 41.5mpg and 159g/km CO2.
See available 7 Series Prices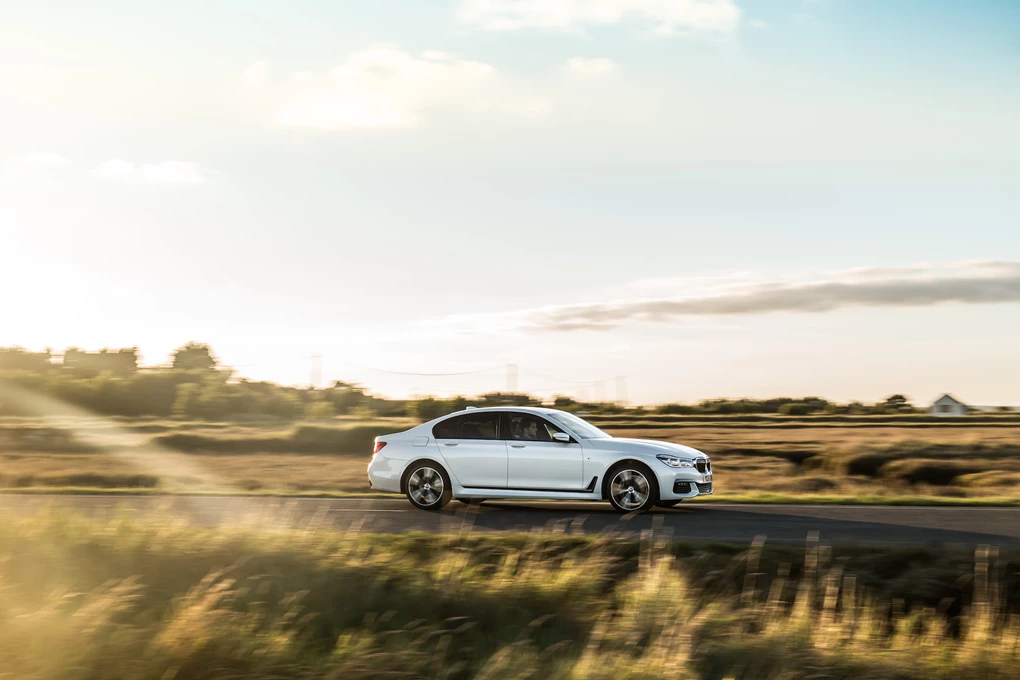 Verdict
The 7 Series is likely to be used for chauffeuring and as a high-end transport link – and for that, it really is an excellent option. However, if you're after a car that offers excellent luxury and great driving dynamics then it's great for that too. With a high level of specification from the base Exclusive trim, there is no need for you to spend large amounts on the 7 Series – but if you choose to then there is lots of scope for you to do so.