BMW has boosted the appeal of its 2 Series even further by adding more power and torque. The result is the M240i that bridges the gap between the basic 2 Series and the powerful M2 sports car.
Introduction
BMW launched its 2 Series in 2014, essentially taking over to the position that the 1 Series Coupe and Convertible held before.
The M235i was for several years the most powerful 2 Series available, with its impressive 3.0-litre straight-six being the car's showpiece.
Since then, BMW has launched an even more aggressive version of the 2 Series – the 365bhp M2. This has left a gap in the range to invest more power into, which BMW has now done with its 335bhp M240i, and notice the slight name change.
The engine is still the beating heart and showpiece of the M240i, but inside it's a BMW through and through, with its refined and plush interior.
Performance
As we've already touched on, the M240i keeps the 3.0-litre straight-six petrol engine as before. This delivers 335bhp and 500Nm of torque, allowing for some impressive performance figures. Sixty can be achieved in 4.6 seconds, or 0.2 seconds more if you choose one with a manual 'box, with an electronically-limited top speed of 155mph.
For a naturally-aspirated engine, it offers an impressively consistent power delivery, and is as happy on a B-road as it is on a motorway.
While purists might prefer the manual transmission, our pick is the eight-speed automatic. It's easier to drive, effortless and can make the 2 Series act as a great grand tourer.
Find great BMW M2 Prices today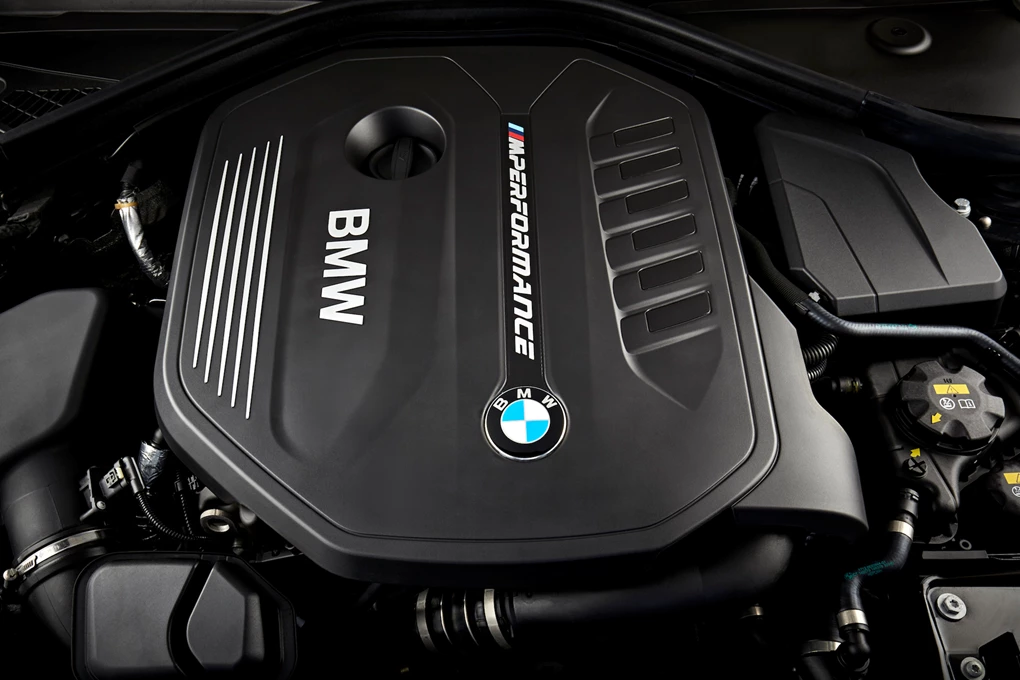 Ride and handling
The M235i was always a good car to drive, and the 240i has only improved on this.
The ride has the right balance, too, by not being too firm for everyday use or too soft and wallowy for performance driving.
It also handles with the usual poise and agility that BMWs are accustomed to. The electric power steering does feel rather elastic-like, though.
The M240i is perhaps the most ideal M car for British driving. Its narrow dimensions make it fantastic on B-roads.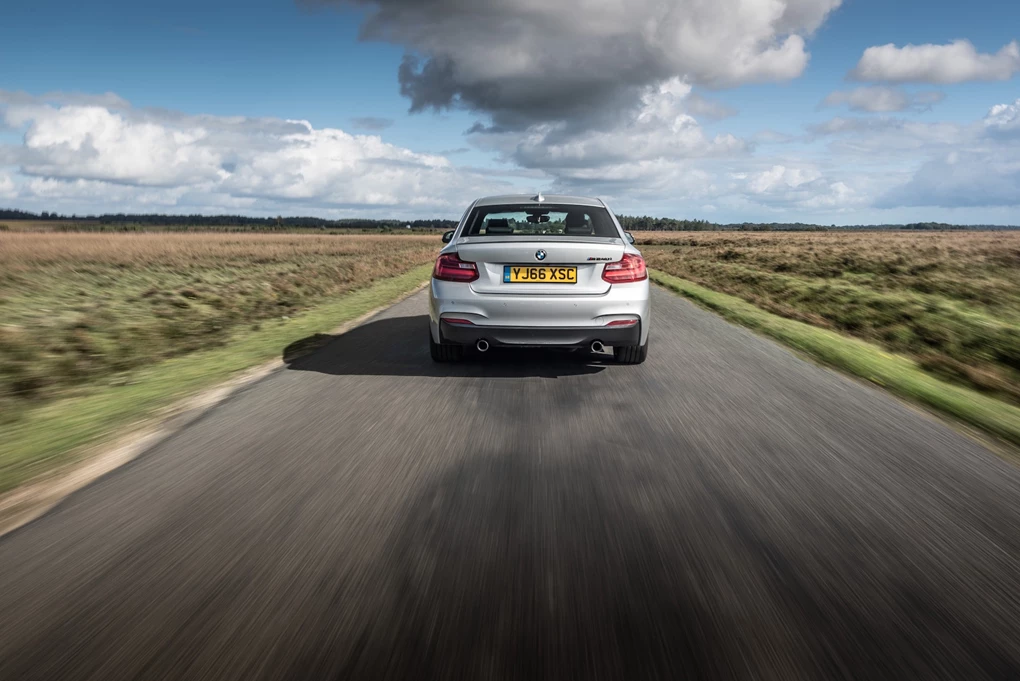 Interior and equipment
The 390-litre boot is a good size for a sports car, and is easily roomy enough to carry enough luggage for you to be able to go on a long driving holiday.
Inside it is a typical BMW, with its luxurious, well-built interior and fantastic iDrive infotainment system that's both easy to use and packed with great features.
The M240i is a well-equipped car. As standard you get a 6.5-inch infotainment display with satellite navigation, DAB radio and Bluetooth, ambient lighting, a Dakota leather interior, 18-inch alloy wheels and climate control.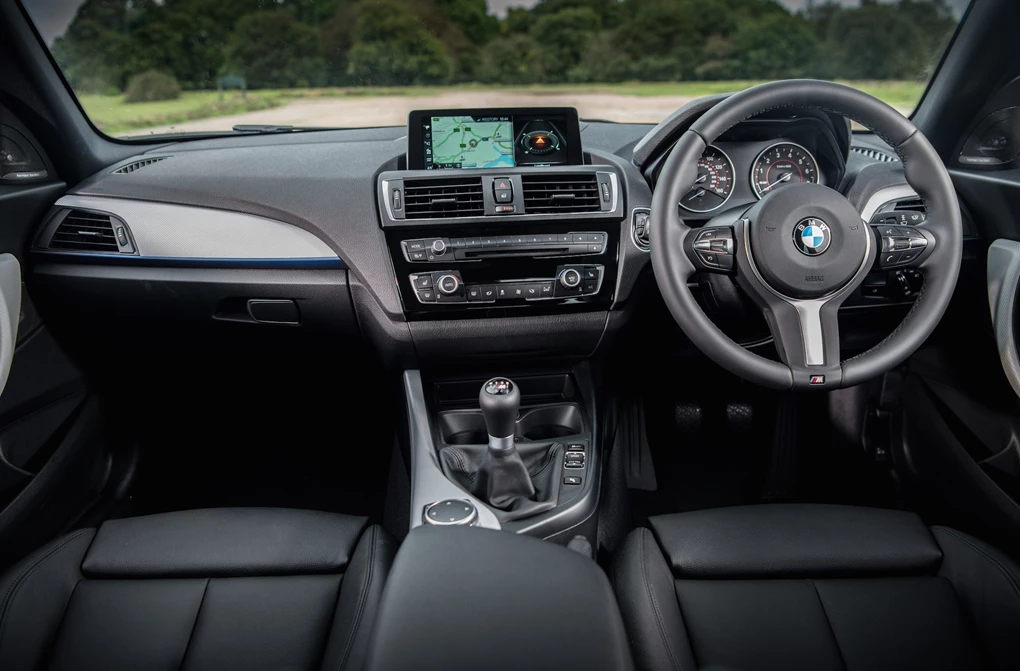 Cost
Prices for the M240i start from £37,390. While this might seem pricey for the interior space, you've got to remember that it offers nearly all of the performance of its M2 brother for nearly £10,000 less.
Be careful with options, though, as you could easily have a M240i for a similar price to the M2 if you don't pick and choose your options carefully.
As for running costs, they will be quite high for a petrol engine with this level of power. BMW claims the M240i will return 36.2mpg on the combined cycle, with CO2 emissions of 179g/km.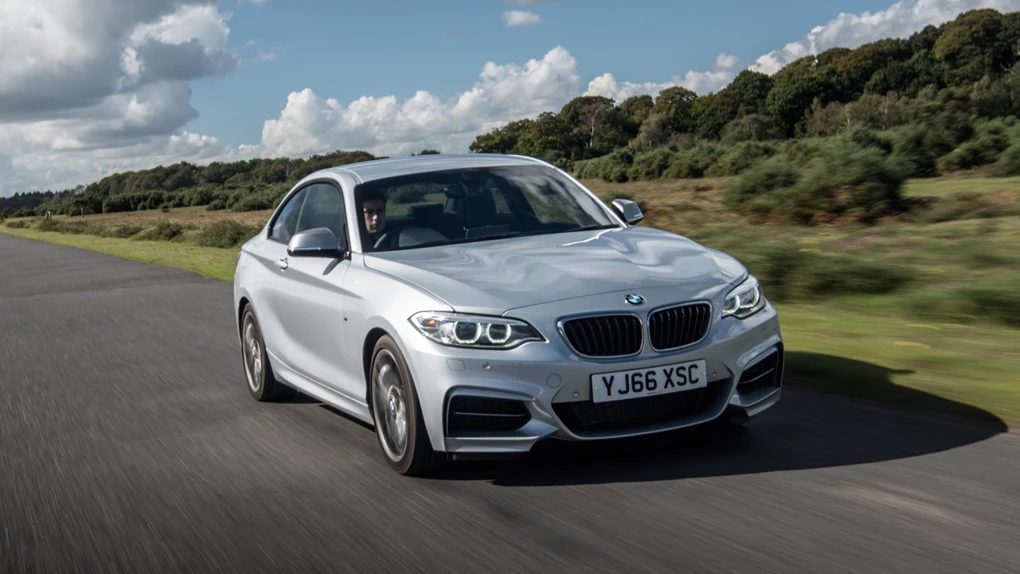 Verdict
The M240i didn't need to change radically from the M235i to remain a fantastic sports car, and it hasn't.
While it might have the odd minor niggle here and there, it's a stunning performance car that works just as well being hooned around the countryside as it does cruising on the motorway.
The stats
Model: BMW M240i Coupe
Engine: 3.0-litre petrol
Transmission: Six-speed manual
Power: 335bhp
Torque: 500Nm
0-60mph: 4.6 seconds
Top speed: 155mph
Fuel economy: 36.2mpg
CO2: 179g/km
Save money on a new BMW M2 today