Introduction
Since bringing the X5 to the market back in 1999, BMW has been one of the leading brands in the premium SUV segment – and since then the German brand has grown its off-road-inspired complement to seven vehicles.
But the original model, the X5, was in need of an update to keep up with its biggest rivals from Land Rover, Audi and Mercedes – so here we have the fourth generation of BMW's most renowned SUV.
This iteration comes with more off-road tech and capabilities than ever, with BMW also trying to maintain the on-road poise that its models are known for.
And with the X5 being replaced as the flagship SUV by the upcoming X7, can this new model maintain its standing in the ever-competitive market?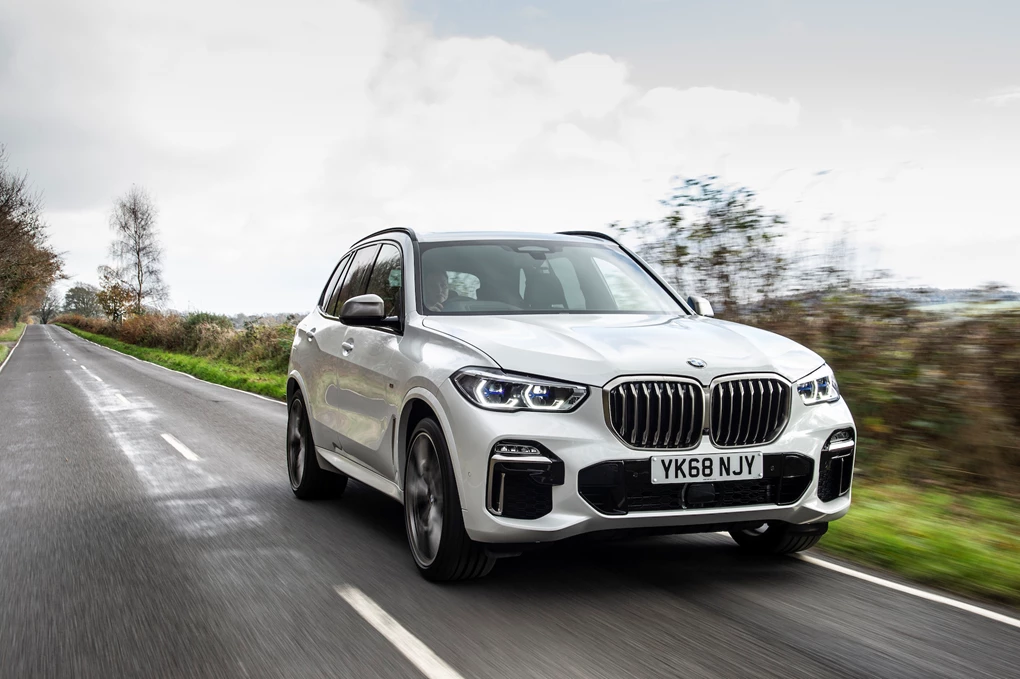 Performance
All three engines on offer to UK customers are 3.0-litre, six-cylinder turbocharged units – with one petrol and two diesel offerings. We got behind the wheel of the base level, twin-turbocharged 30d, which is likely to be most popular model among customers. Developing 261bhp and 620Nm of torque, the engine is paired to the xDrive all-wheel drive system and an eight-speed automatic transmission – one of the best powertrain combinations available in the SUV segment.
With that engine on board, the X5 can get from 0-60mph in 6.3 seconds and tops out at 143mph. Although it can struggle a bit to overtake due to the fact it weighs 2.2 tonnes, the powertrain is silky smooth and powerful enough to get you from A to B without much trouble. The 40i petrol option that develops 335bhp and 450Nm of torque can get to 60mph in 5.3 seconds from a standstill – while the M-developed M50d produces 395bhp and 760Nm of torque, catapulting you from 0-60mph in five seconds flat.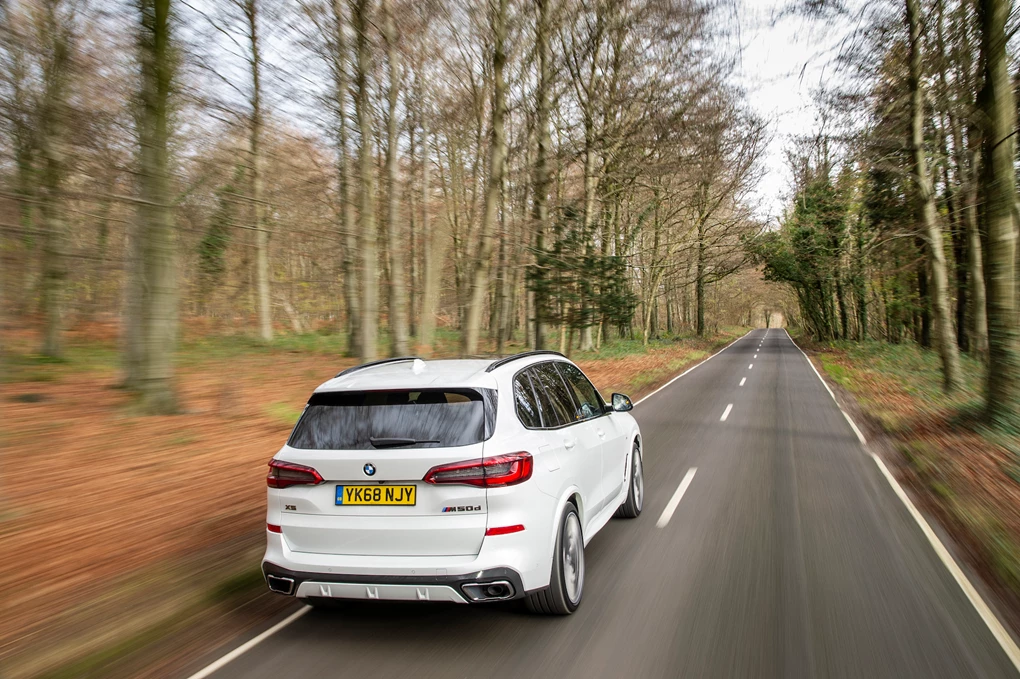 Ride & Handling
The X5 has built a reputation on being great on tarmac – and BMW has continued that trend here. Despite weighing well over two tonnes, the X5 feels relatively small and you don't ever feel like you're fighting its weight – while staying flat and level through the corners. With BMW giving the xDrive system more rear-wheel bias and steer, it feels more agile than some of its rivals – but not quite as much as Porsche's performance-angled Cayenne.
The standard spec adaptive air suspension can make the X5 feel a bit floaty, but what is impressive is that even with larger 22-inch alloys on our test car, the ride was smooth. There were some harsher moments, but that can be rectified by choosing smaller wheels. With the optional xOffroad pack, the new X5 is more capable on the rough stuff than ever – just don't expect to be as great as more honed off-roaders.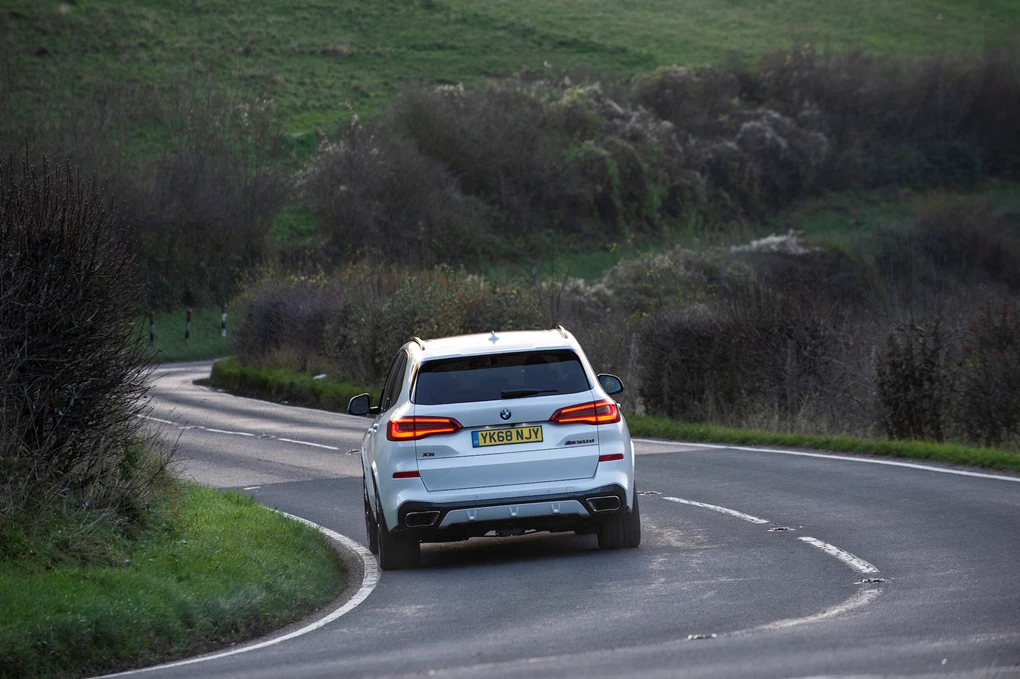 Interior & Equipment
For the X5 to go up against its biggest rivals, the interior needs to be good, and with lots of space in the front and back – with the option to add a third row of seating – the new X5 is well up to scratch. Storage space is also excellent, with the 650-litre capable of being extended to 1,870 litres when all the rear seats are folded flat – putting it on par with many family car rivals. Some plastics used though are not up to the standard you would expect from BMW.
The German brand has also severely modernised the equipment on offer, with analogue dials replaced by the all-digital, customisable Live Cockpit screen and is joined by the 10.25-inch infotainment touchscreen – both of which use BMW's 7.0 Operating System. Drivers can then use gesture control and the 'Hey, BMW' voice-activated personal assistant, as well as a series of online services.
Standard equipment also includes LED headlights, leather upholstery, electric and heated front seats, all-round parking sensors with reversing camera, multi-zone climate control, adaptive cruise control and emergency braking. You will have to add Apple CarPlay as an optional extra, which does sting a little that it doesn't come as standard like in other models – and Android customers will be annoyed as the Auto system isn't offered at all.
M Sport options feature larger alloy wheels, M Sport-specific styling and equipment, as well as model-specific trim options – while the M50d comes with an improved speaker system, M Sport exhaust and differential, adaptive LED headlights and adaptive M suspension.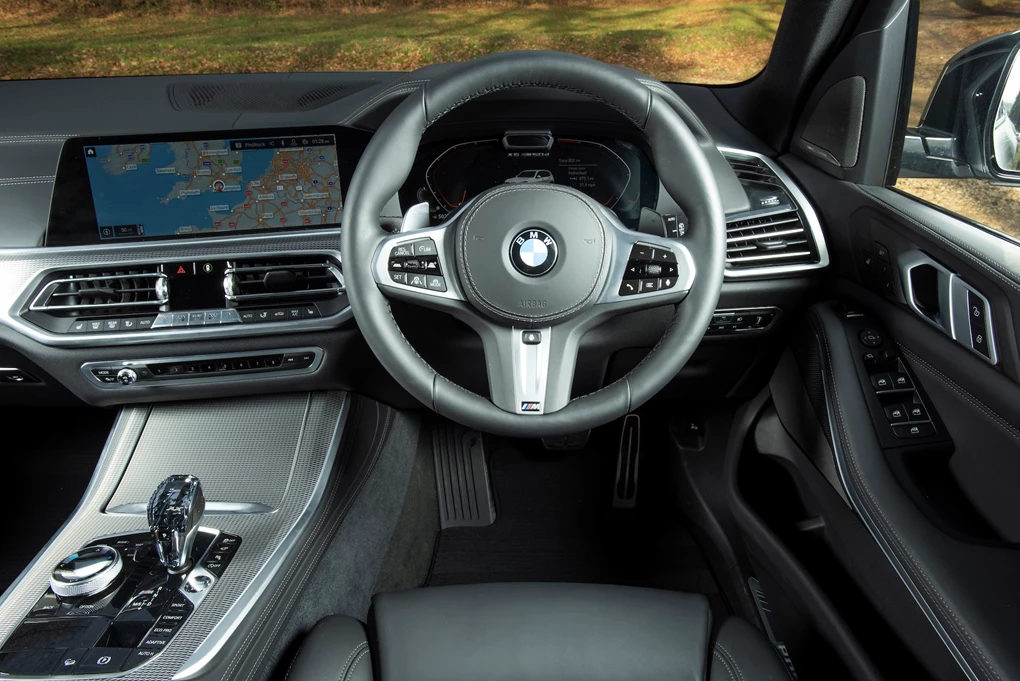 Cost
Prices for the X5 start from £57,495, and considering the substantial amount of equipment offered as standard that's well-placed in the market. If you opt for the petrol prices start from £58,885, while M50d performance model starts from £71,475. Running costs are also manageable, with the 30d diesel achieving a quoted 47.1mpg and 158g/km CO2 – while the M50d can actually return better figures than the petrol option. The more powerful diesel can achieve 41.5mpg, with the 40i capable of achieving 33.2mpg.
See available X5 deals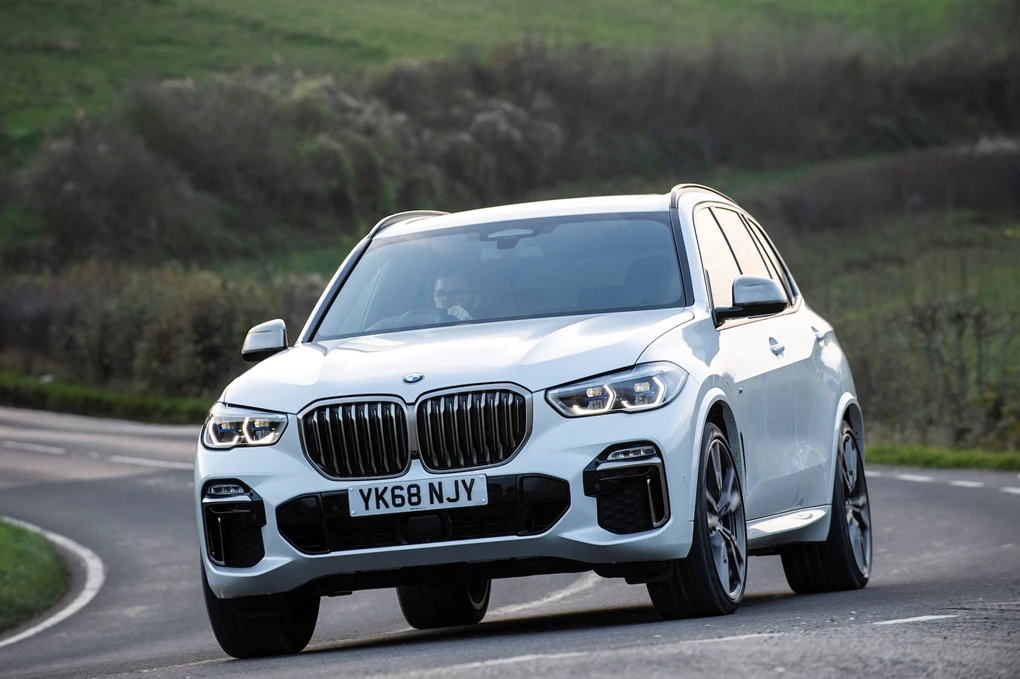 Verdict
The new X5 is by no means perfect, but it can definitely be classed as one of the best in its field. The exterior design helps it stand out, while there is more than enough equipment from the base level to mean it can be considered over rival models. It drives as well as you would expect a BMW to, while the xOffroad pack helps it tackle trickier conditions better than ever. Some of the interior plastics do let the overall feel of the X5 down, but with only a few negatives, the X5 is more than justifiable out of the current crop of premium SUVs.