Introduction
With Citroen a relative newcomer in the SUV segment, it is nice to see that it is diversifying its range to delve into more markets.
Here is its latest effort, the C5 Aircross, which takes styling cues from the smaller C3 Aircross and funky C4 Cactus hatchback that are leading the way for Citroen's design.
Although a version of the C5 Aircross went on sale in China last year, this is the model's debut in Europe and it features a lot of things that European drivers are after – such as plenty of tech and the brand's signature supple suspension.
But can this new entrant in the SUV segment match up to other competitors? We take a look…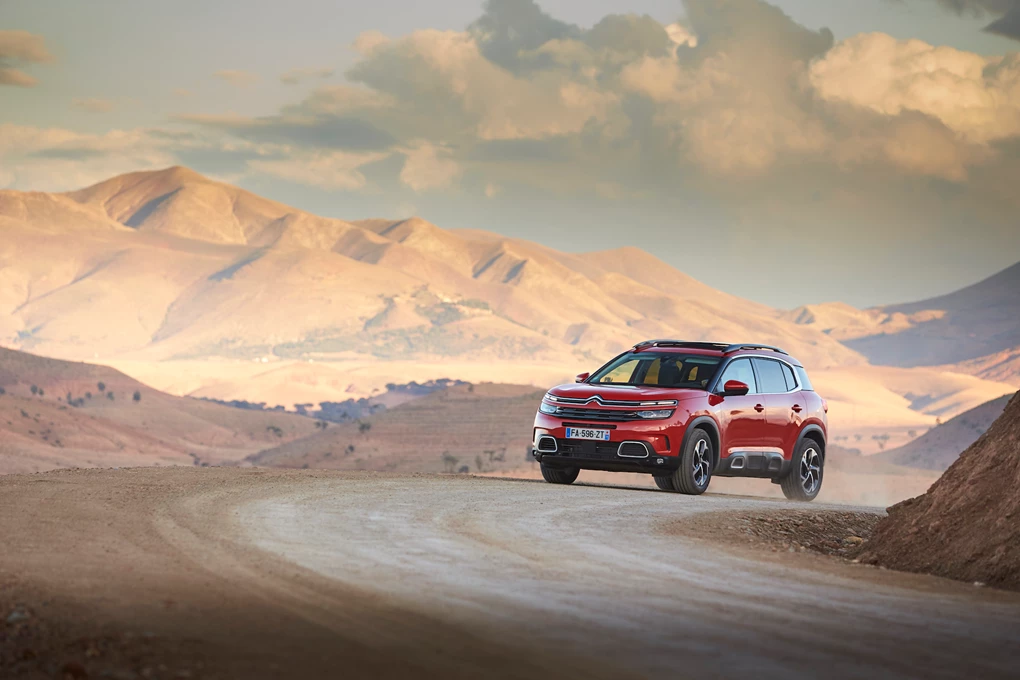 Performance
Customers are able to choose from two 1.6-litre petrol and 2.0-litre diesel options – with 128bhp and 178bhp units available with either fuel type. We tested the top-end petrol, which was paired to an eight-speed automatic transmission that offered smooth shifts and aided the composed driving experience.
With that powertrain, the C5 Aircross can get from 0-60mph in 8.2 seconds and reach a top speed of 134mph – with this setup the fastest available to the Aircross. It will also return impressive fuel economy with Citroen quoting 49.6mpg – although the diesel options will return upwards of 60mpg. The French brand has also announced that a petrol plug-in hybrid will be on the way for customers in 2019.
See Available C5 Deals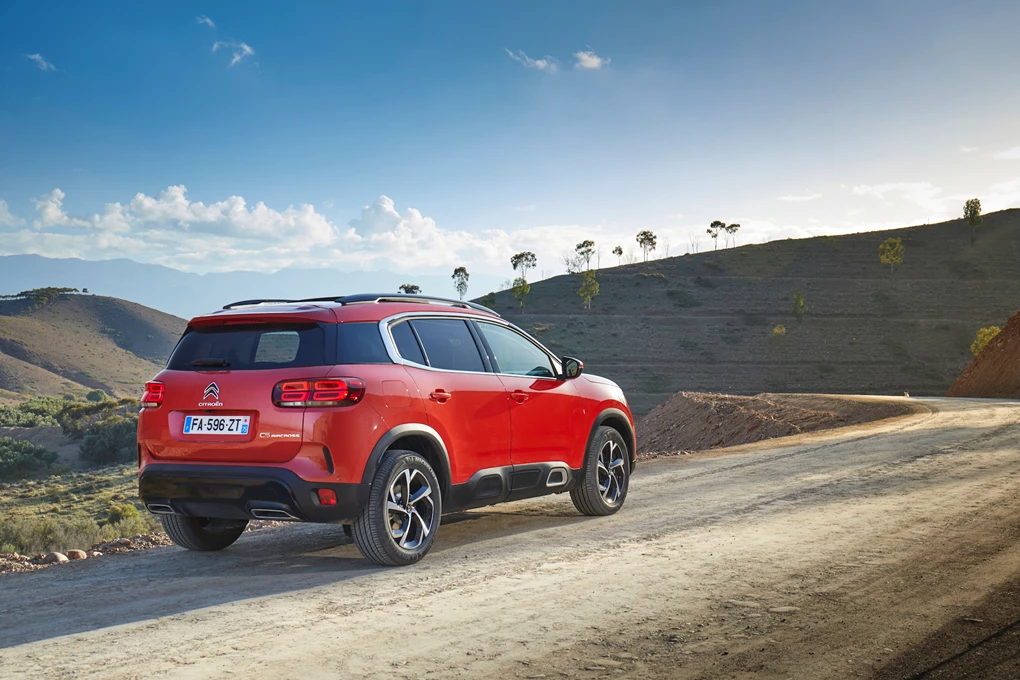 Ride & Handling
As with most other Citroen's, the C5 Aircross is focused around offering excellent ride comfort whatever the road surface, and it has carried over technology from the C4 Cactus to make that possible. The hydraulic cushion suspension setup is one that can absorb most bumps and ruts, minimising their intrusion into the cabin and that helps the C5 Aircross be particularly serene to drive.
The approach to comfort doesn't mean that the C5 can't handle itself on twistier sections of road though, as the steering rack is quick to respond to your commands – although we would prefer more feel. Surprisingly, it also feels much smaller to drive than its looks would suggest and it is very maneuverable through tighter spaces.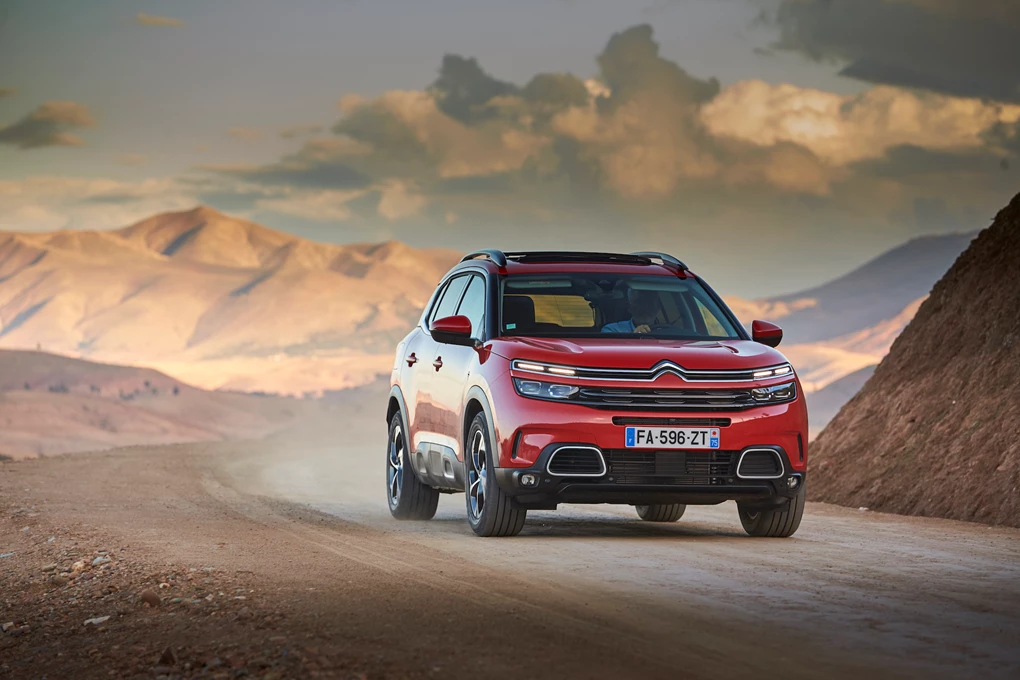 Interior & Equipment
Citroen has spent a lot of time on ensuring the interior of the C5 Aircross is as comfortable as possible, and it has achieved that with a stylish cabin that is upholstered with soft materials and includes the latest tech the French brand has to offer. The seats are fitted with memory foam, while head and legroom is excellent for those in the rear of the car.
Storage space is also excellent, as the standard boot area can range from 580 litres to 720 litres depending on the position of the adjustable rear bench. With the rear seats folded flat, the boot can be extended to offer 1,630 litres of storage, which only adds to the practicality of the cabin that also features multiple storage bins and pockets.
The C5 Aircross is available in three trim levels – Feel, Flair and Flair Plus – with standard equipment including active safety braking, blind spot monitoring and lane departure warning, as well as 17-inch alloy wheels, a 12.3-inch digital instrument display and eight-inch central infotainment touchscreen.
In the Flair trim we tried, the C5 Aircross also comes with 18-inch alloy wheels, automatic dual-zone climate control, the City Park pack with sensors and reversing camera, tinted rear windows and front fog lights with cornering function.
Cost
Pricing for the C5 Aircross starts at a very reasonable £23,225, which matches up to its competitors like the Peugeot 5008, Seat Ateca and Kia Sportage very well indeed. In the spec we tested, the Aircross cost £28,325 as it came with additional equipment for us to test.
As mentioned before, the PureTech 180 engine we tried offers quoted returns of 49.6mpg and emissions of 131g/km CO2, which for a petrol SUV are quite good indeed. If you're after more efficiency from your C5 Aircross though, we'd recommend going for one of the diesel options, which can offer in excess of 60mpg.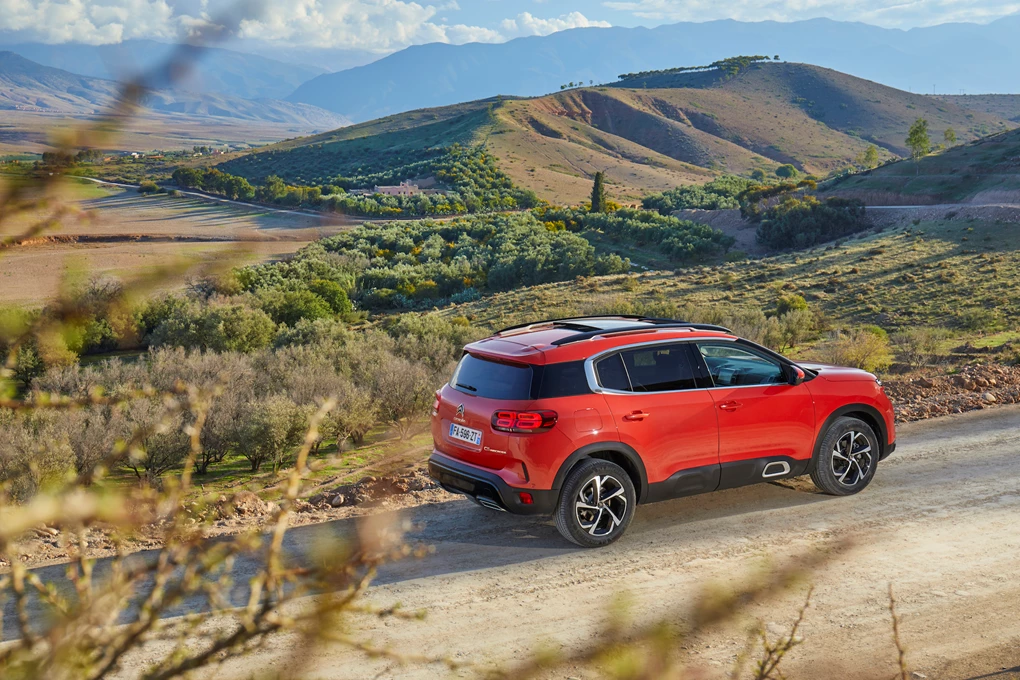 Verdict
With Citroen looking to make its mark on the SUV market, the C5 Aircross is an excellent model to do so and it impresses in many areas. Thanks to a series of safety features and plenty of interior and boot space, the C5 Aircross could be perfect for families. It also offers an excellent ride that is supremely comfortable rather than being focused on performance. It feels very nice to drive, too. The styling might not be to everyone's taste, but it certainly stands out.
Enquire now on a new C5