Save money on a new Fiat today
Introduction
The 500 is Fiat's cutesy little city car that bodes well as a first car for those with rich parents or as a fashion item that looks cool on your Instagram page. However, the problem arises when Fiat's charming city car becomes too small, which is where the Fiat 500L fits.
 It sits in a market that is gradually becoming non-existent, as people move away from people carriers and into 'lifestyle' crossovers. It's not a fully-fledged MPV, though, as Fiat still like to push it alongside the 500X crossover in a weird 'sort-of crossover' market, that makes it quite hard to place.
It is mainly minor tweaks that have taken place on the exterior of the 500L, although some trims have benefited more than others. Urban grade remains more or less the same, but the Cross model has new satin chrome scuff plates, a rear motif 'borrowed' from the 500X and black plastic cladding on the wheelarches. 
Inside, a fair few changes have happened. It has a steering wheel inspired by the sporty 124 Spider, updated dials and a larger 7-inch Uconnect touchscreen. Fiat has, in part, listened to the grumbles about the old versions, meaning that the gearstick is in an easier-to-reach place and made certain dials more visible. The previous 'computer-mouse' shaped handbrake has thankfully been replaced by a conventional version, too.
The only other difference is that the optional seven-seat version, formerly known as the 'MPW' has been renamed the 'Wagon'.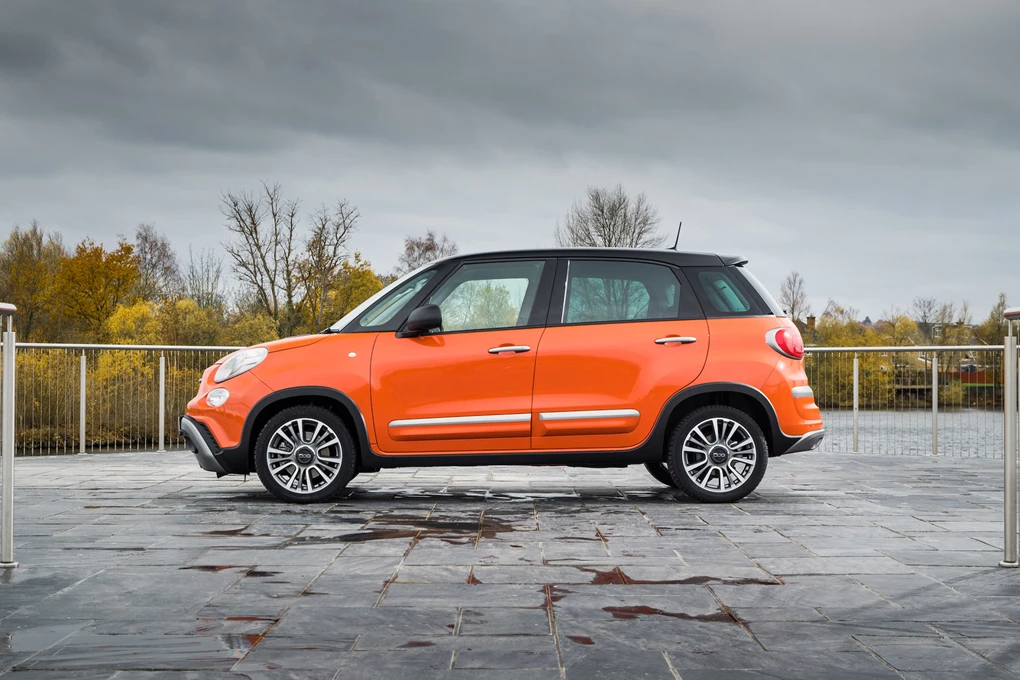 Performance 
Fiat has simplified the range for the 500L, meaning there is now a choice of four engines – two 1.4-litre petrol motors and a 1.3 or 1.6-litre diesel engine.
You are best avoiding the two lower power engines, the lowest tuning of the 1.4-litre engine and the 1.3-litre diesel engine that both make do with just 95bhp.
The best choices are either the 1.6-litre engine and higher-powered 1.4-litre petrol engine. You struggle to describe either of them as fast, though.
The 1.6-litre diesel is the best for families, delivering strong fuel economy, although it feels old-fashioned with its droning and lumpy power delivery. In short, none of the engines are particularly good.
If you are wanting an automatic transmission, your sole option is the 1.3-litre diesel that comes with a 5-speed Easytronic gearbox. This engine also comes with a five-speed manual, whereas the rest of the engines are fitted with a six-speed manual transmission.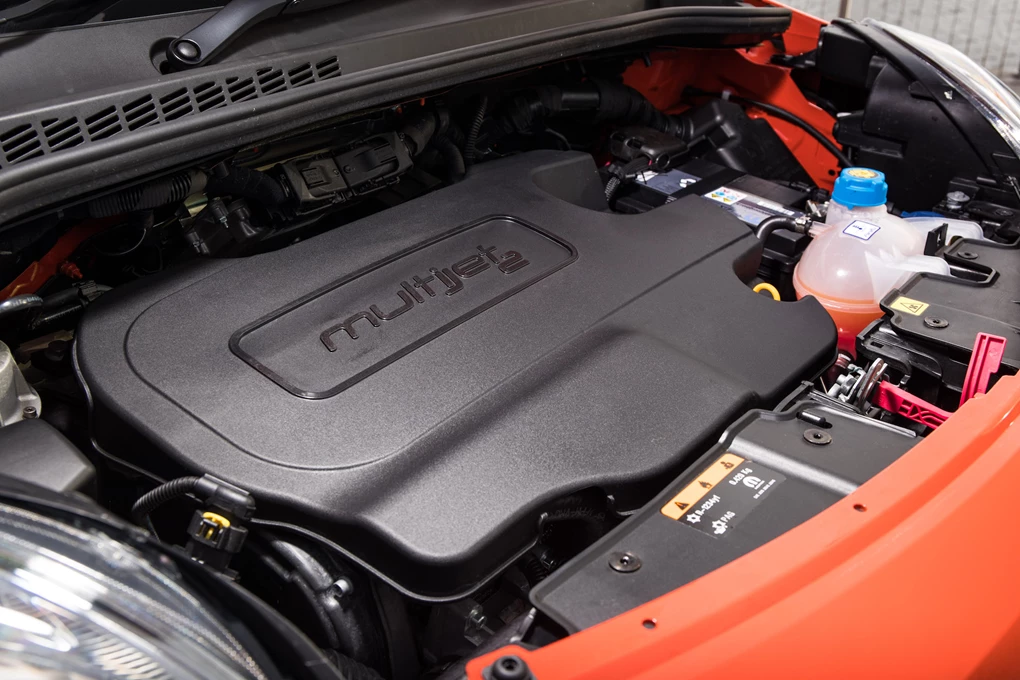 Ride and handling 
The 500L is particularly disappointing here, as it doesn't excel in any particular area. The ride is uncomfortably firm, crashing over pumps and fidgeting on motorways.
However, despite having such a firm ride – something you consider a sporty characteristic – the handling is also disappointing. It leans heavily in corners and thanks to the thin front tyres, it offers little grip as well.  The steering Is also far too light and lacks any feel. Yet, you can make it even lighter by sticking it in 'City' mode, which makes it feel even more unnatural.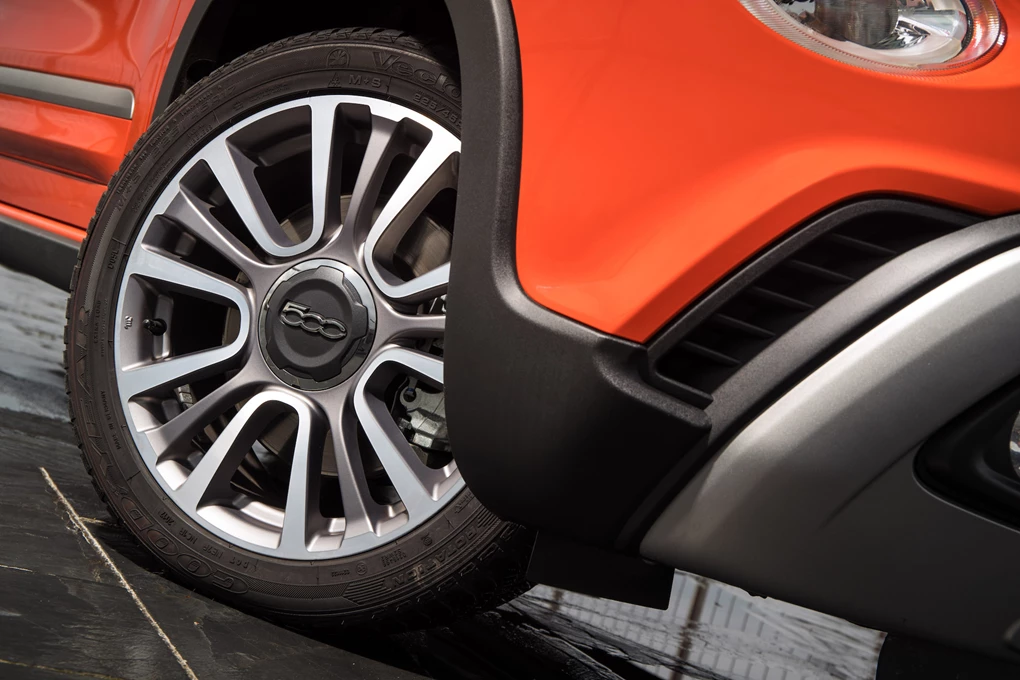 Interior and equipment
For a car that claims to have such a vibrant personality, its interior is disappointingly grey. It lacks any inspiration from the quirky 500 city car, making the interior feel disappointingly bland and dark, even when it comes with a panoramic roof. 
It lacks quality, too, as both the steering wheel and gear stick feel poorly made. It doesn't help that the lower part of the dash is covered in scratchy plastics, either.
Where the 500L excels, though, is when it comes to interior space. Its boxy shape means you get far more passenger and luggage space than you ever would in a similarly-priced crossover. It is versatile, and flexible with the various seat layouts you can have. It's worth avoiding the panoramic roof if you are having tall passengers in the rear, as it seriously eats into head room.
Its shape also helps visibility as it is fantastic to see out of, with a fantastic panoramic windscreen and a low window line, that will also help children to travel in.
The 500L is decently equipped with Urban models coming with air-conditioning, cruise control, electric mirrors, USB, Bluetooth and aux-in for the stereo, LED daytime running lights and 16-inch wheels.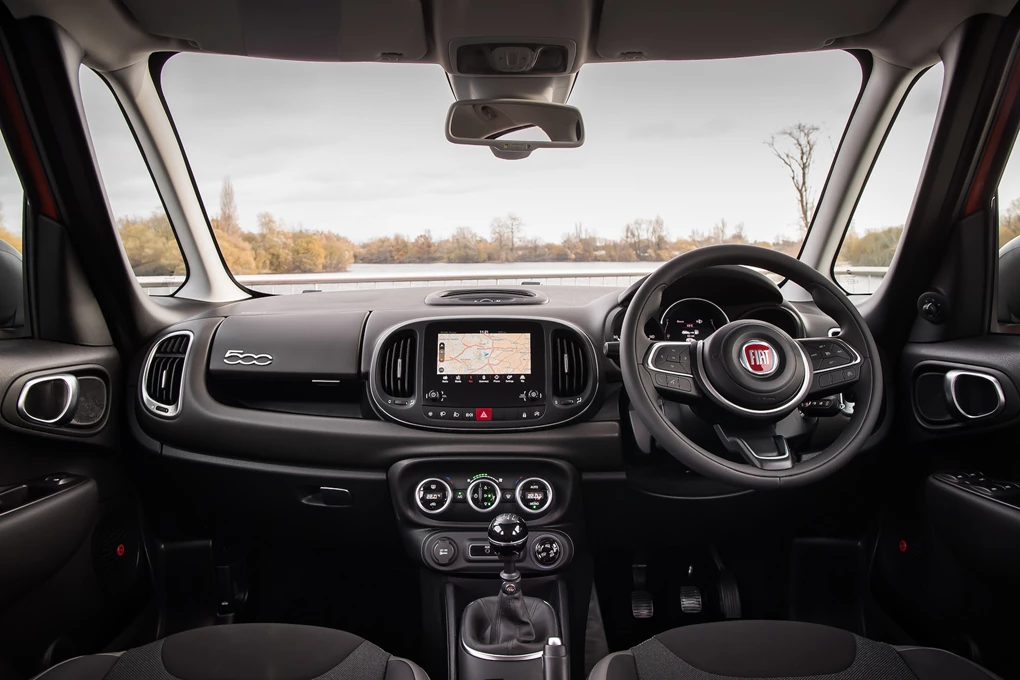 Cost 
A base-spec Fiat 500L starts at £16,195 which for the space and equipment on offer, seems competitive priced — even a top-of-the-range Lounge model of the 'Wagon' model is priced well at £22,320. Some of the prices really aren't too much different from superminis, and not even premium ones. 
The diesel models are definitely the option to go for if you're concerned about running costs. The 1.6-litre diesel returns an impressive 67.8mpg, whereas the petrol engine returns a comparatively poor 42.8mpg.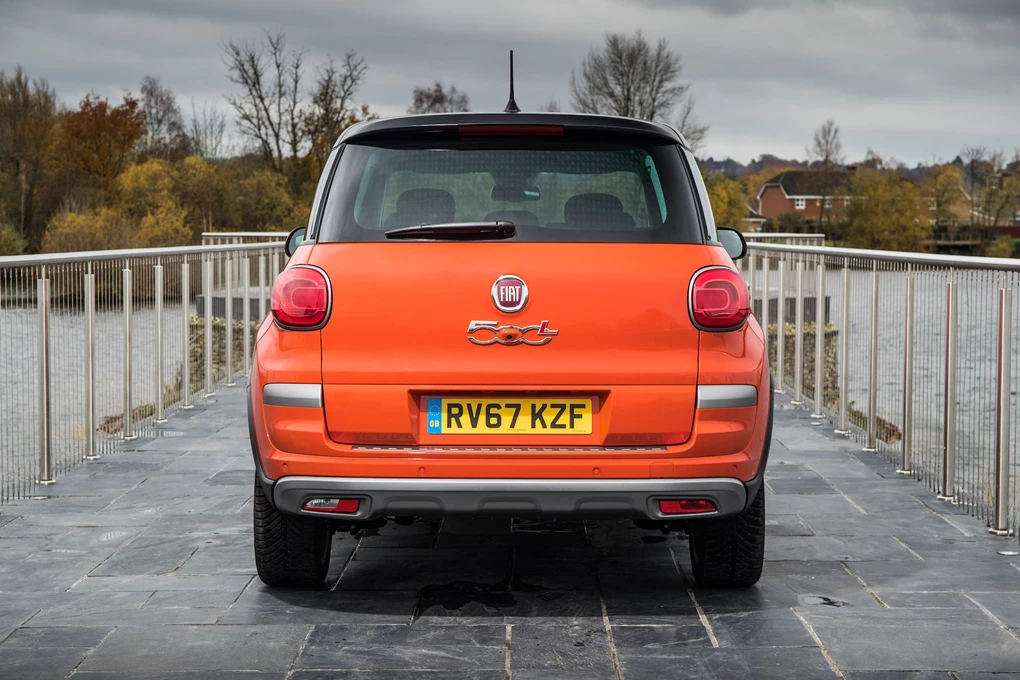 Our verdict
If you're looking for a quirky-looking MPV that is very practical, the 500L makes sense, particularly when you consider how cramped some similarly priced crossovers are. However, this update really has not gone far enough to revive the 500L. It remains an oddball choice that fails to encapsulate the vibrancy of the 500 city car, with little charm, not helped by a disappointing driving experience, and therefore is hard to recommend unless you really want a 500.